HT SCORE
97 out of 100
Hotel Tech Score is a composite ranking comprising of key signals such as: user satisfaction, review quantity, review recency, and vendor submitted information to help buyers better understand their products.
Learn more
Reviews Summary
Ranked #3 out of 54 in Upselling Software
Verified Customer Support
GuestJoy's customer support processes haven't yet been verified by Hotel Tech Report.
Learn more
Most popular for
City Center

14 verified reviews

Serviced Apartment

3 verified reviews

Vacation Rental

Leader: Duve
GuestJoy Overview
GuestJoy brings a data-driven approach to hotel sales. It enables hotels to engage with guests even before they arrive at the hotel. This results increased revenue, improved guest satisfaction and more reviews.
About GuestJoy
Founded in 2012 | Headquarters in Tallinn Estonia | 11 employees
GuestJoy provides a digital solution for the guest journey. It is a guest communication, upselling and reputation management tool all in one simple platform. ...
Pros & Cons
95% recommend
Expert Q&A and Partner Recommendations
Question:
What does this product or service do well?
Answer:
The product provides a complete guest experience platform for modern hoteliers and their guests. There are no app downloads or complicated forms, just a simple webapp that enable online check-in, upsell and feedback guests actually want to use.
by Josef Lapka (Mews) on December 10, 2020
See more answers (16)
Question:
What differentiates this product or service from the competition?
Answer:
GuestJoy covers the entire guest journey. GuestJoy breaks down silos of having multiple products and covers the entire guest journey in one. From online checkin to upsell and ultimately and most importantly feedback collection. It enables hoteliers to collect customer data which may otherwise be los...
by Josef Lapka (Mews) on December 10, 2020
See more answers (16)
Question:
Based on your experience with this product or service, if you could give one piece of advice to a hotelier considering this product or service, what would it be?
Answer:
Embrace the technology because being able to follow the entire guest journey will allow you to get access and permission to use the guest data and are able to ensure that you can engage with them from a very early stage.
by Josef Lapka (Mews) on December 10, 2020
See more answers (16)



+ 14 recommend
Upselling Software
The commission-free and personalised pre-stay upsell platform for hotel groups to maximise profit and enhance the guest experience.
Upselling Software
Messaging based upselling to generate more revenue by EasyWay.
Upselling Software
ROOMDEX automates, monetizes and ultimately simplifies the hotel room upgrade process by putting the power of choice in the hotel guest's hands. Automation is the cornerstone of our pioneering hotel optimization platform.
View GuestJoy alternatives
Find the perfect fit
Want to find out if GuestJoy is the best fit for your hotel?
Take the Quiz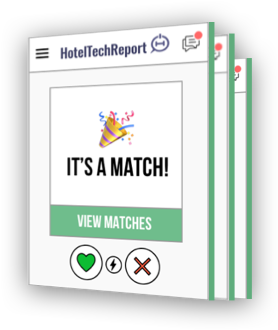 GETTING STARTED
Download the 2021 Upselling Software buyer's guide
Free download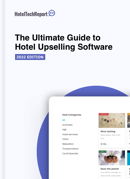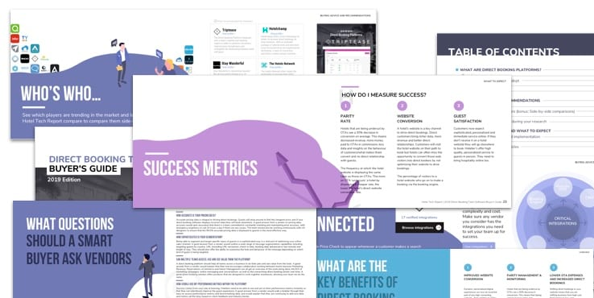 Gift Vouchers
Segmentation
Upsell at booking
Pre-arrival emails
On property upsells
Future stay offers
Automated A/B Testing
Check-in upselling
Dynamic Upgrade Pricing
Deal/Offer Templates Library
Omnichannel (email, chat, sms, Whatsapp)
Fulfillment Task Automation (via Task Mgmt Integrations)
Type 2 SOC 2 Certified (Data Security)
MARKETS SERVED
South America
Africa
North America
Europe
Asia Pacific
Middle East
VERIFIED MARKETS
Ireland
Estonia
Iceland
Hungary
Finland
Czechia
Latvia
Poland
United Kingdom
India
Turkey
Ukraine
Belize
France
Mexico
Cyprus
Thailand
Declining share of voice
This vendor has fewer recent reviews than average compared to other top Upselling Software providers. It is advised that you ask for recent references before proceeding.
GuestJoy Review:
Setup was smooth and support amazing!
Manging Director from Boutique in Tambon Rawai (Thailand)
What do you like most?
Since we started to work with the team at GuestJoy, their feedback on our suggestions for improvements was really great and fast. We made a few suggestions, such as segmentation for the letters, according...
What do you dislike or think could be improved?
No software is ever perfect, and we are looking forward to seeing it getting even better! We will keep suggesting improvements, if we have ideas.
GuestJoy Review:
Great way to increase sales and interaction with the guests
Reservations Coordinator from Resort in Paphos (Cyprus)
What do you like most?
The best part is the 24hr assistance from Andrew. He is always happy to help and is always resolving and issues or questions we have.
What do you dislike or think could be improved?
When searching the guests to check what emails they received, the back button could just return to the previous page and not the home page.
GuestJoy Review:
Helpful
General Manager from Boutique in Tulum (Mexico)
What do you like most?
it's a friendly software, very easy to use and it helps with the selling of complemetary amenities to the hotel
What do you dislike or think could be improved?
it will be easier if you had some notifications at the email about request from guests, or to the email because is dificult to keep up with the new requests some times
GuestJoy Review:
Great experience
Sales from Boutique in (Czechia)
What do you like most?
- quick information about the reviews - the guests review goes firstly to us so we can speak with them and prevent a bad reviews on Trisadvisor - we increase upwelling turnover
What do you dislike or think could be improved?
it is not the problem of Guestjoy mainly but when the tourism went down like now they seem unfortunately as useless. The domestic tourism in the Czech Republic is not the good audience fro their service....
GuestJoy Review:
All in one
Sales & Reservation from Bed & Breakfast in (Czechia)
What do you like most?
GuestJoy is connected with our PMS so we can use this clever tool for upsell, feedback and now also for online check in which is very important especially now in pandemic time.
What do you dislike or think could be improved?
Since GuestJoy is still working on updates and new functions we are satisfied with but if there is something what would be great, it´s two-way connection with PMS.
GuestJoy Review:
Excellent tool and easy to use
GM from City Center in Tallinn (Estonia)
What do you like most?
Great automated tool to help you to contact guests prior and after the stay and by offering guests additional services before they arrive to the hotel. Very easy to use and updated all the time finding n...
What do you dislike or think could be improved?
As long as there are new improvements coming out and cooperation with staff is quick there is nothing to be improved.
Freemium (hotel can trial for free)
60 day trial
Monthly subscription (/room/month)
Less than $3/room/month