HT SCORE
95 out of 100
Hotel Tech Score is a composite ranking comprising of key signals such as: user satisfaction, review quantity, review recency, and vendor submitted information to help buyers better understand their products.
Learn more
Reviews Summary
Ranked #2 out of 55 in Upselling Software
Verified Customer Support
GuestJoy's customer support processes haven't yet been verified by Hotel Tech Report.
Learn more
Most popular for
City Center Hotels

19 verified reviews

Luxury Hotels

11 verified reviews

Branded Hotels

Leader: Oaky

Extended Stay & Serviced Apartments

7 verified reviews

RV Parks & Campgrounds

7 verified reviews

Airport/Conference Hotels

Leader: GuestJoy

Limited Service & Budget Hotels

3 verified reviews

Vacation Rentals & Villas

2 verified reviews
GuestJoy Overview
GuestJoy upsell brings a data-driven approach to hotel sales. It enables hotels to engage with guests even before they arrive at the hotel. You can finally predict what kind of services your guests want. Thanks to a powerful segmentation you can choose what type of offer you want to offer to your upcoming guests and when you want to send this offer. This results increased revenue, improved guest...
About GuestJoy
Founded in 2014 | Headquarters in Tallinn Estonia | 700 employees
GuestJoy CRM is designed for independent properties and local chains in mind. No complicated setups or reading training manuals. Very easy to get started with a...
CRM
Hotel CRM & Email Marketing
Send stunning marketing emails to your guests and encourage them to book directly next time. Launch more effective campaigns with detailed PMS data.
Guest Surveys
Guest Surveys & Feedback
Be nice - never let the guests just walk away. Ask how they enjoyed their stay and what could be improved. Encourage happy guests to post reviews on the world's biggest websites.
Upselling
Upselling Software
Reach out to your guests with upsell offers tailored to them before they arrive at your property. Impress and delight your guests with upgrades, services, and products that will enhance their stay with you, all while maximising revPAR - without your team doing a single thing!
Check-in
Contactless Check-in
Help reduce lines in your reception by having your guests check in from their mobile device. No app required - a faster, safer check-in makes for a happier guest!
Guest Directory
Hotel Guest Apps
Throw away old room directories. Easy updating of content and keep your property germ free.
Pros & Cons
96% recommend
Expert Q&A and Partner Recommendations
Question:
What does this product or service do well?
Answer:
Guestjoys products enable a smoother Guest experience from pre check in to upsell to feedback communication. Great implementation and support from the team. They seem to maintain their clients even through our recent tougher times.
by David Byrne (AskSuite) on November 23, 2021
See more answers (17)
Question:
What differentiates this product or service from the competition?
Answer:
From a Partnership perspective, Annika and the team are very loyal and open to collaborate. It makes easy to communicate and work together on projects in different markets. It's great to see Guestjoy continuing to maintain that reputation.
by David Byrne (AskSuite) on November 23, 2021
See more answers (17)
Question:
Based on your experience with this product or service, if you could give one piece of advice to a hotelier considering this product or service, what would it be?
Answer:
To see a Demo. to get an insight to existing clients to understand the full features and benefits. To understand the integrations and to to just meet the team and feel their energy, which will be backed up with support.
by David Byrne (AskSuite) on November 23, 2021
See more answers (17)



+ 15 recommend
Upselling Software
The commission-free and personalised pre-stay upsell platform for hotel groups to maximise profit and enhance the guest experience.

Upselling Software
Messaging based upselling to generate more revenue by Easyway.

Upselling Software
Upsell - increase revenue with a personal touch
View GuestJoy alternatives
Find the perfect fit
Want to find out if GuestJoy is the best fit for your hotel?
Take the Quiz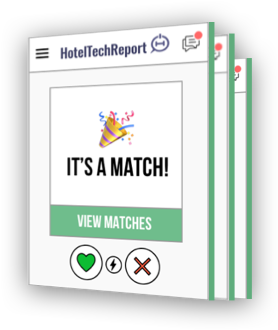 GETTING STARTED
Download the 2021 Upselling Software buyer's guide
Free download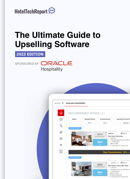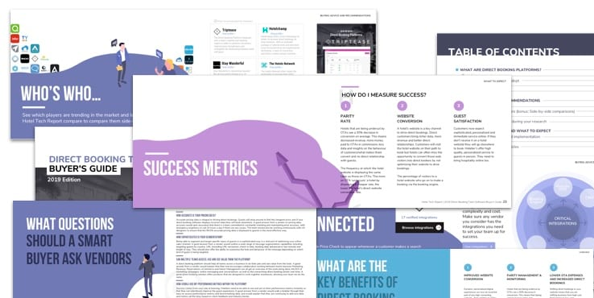 MARKETS SERVED
South America
Central America
Africa
Antarctica
Oceania
North America
Europe
Asia Pacific
Middle East
VERIFIED MARKETS
Ireland
Iceland
Estonia
Finland
Czech Republic
Hungary
Latvia
United Kingdom
Poland
Cyprus
Belize
France
Mexico
Egypt
Switzerland
India
Thailand
Netherlands
Indonesia
Ukraine
Low review volume alert
This vendor is 16% below the category average..
Declining share of voice
This vendor has fewer recent reviews than average compared to other top Upselling Software providers. It is advised that you ask for recent references before proceeding.
GuestJoy Review:
Guestjoy has been great for us here at The Grosvenor Pulford Hotel and Spa
Group Revenue Mnaager from Boutiques in (United Kingdom)
What do you like most?
The personalised guest experience makes it look seamless and represents our brand truly with the same look and feel. I like the offers to guests and the pre-arrival contact and automated correspondence ha...
What do you dislike or think could be improved?
A full two way connection to our PMS would be a massive improvement for offers, pre arrival check in forms etc if the information went right back into PMS without the need for manual data entry.
GuestJoy Review:
Great tools for communication with our guests
Sales & Marketing Executive from Resorts in Paphos (Cyprus)
What do you like most?
All information are provided automatically to the guest. You can schedule all emails. Create attractive content and provide to the guest the best experience.
What do you dislike or think could be improved?
Nothing. GuestJoy provides us all tools to improve the communication with the guest and to enhance their experience. Guests provide us feedback to improve our product and services.
GuestJoy Review:
GuestJoy changes everything
Digital Sales & Marketing from Airport/Conference Hotels in (Ireland)
What do you like most?
GuestJoy has completely changed everything. It has revolutionised our guest experience, with customised offers, targeted emails and customer feedback. We would be lost without GuestJoy.
What do you dislike or think could be improved?
Their could be some increased target parameters. I think a post stay subscriber sign up email would really help us.
GuestJoy Review:
GuestJoy help us not only with upsell, but also to encourage guests in direct reservations.
Director from Boutiques in Mariánské Lázně (Czech Republic)
What do you like most?
Upsell services /Possibility to show benefits in case of direct bookings / possibility to adjust services during stay if guest has some prblem
What do you dislike or think could be improved?
At this moment we are happy with the product, and I cannot think about any other feature which will be usefull for us.
GuestJoy Review:
GuestJoy helps us achieve our paperless environment.
Owner from Boutiques in (Indonesia)
What do you like most?
At Desa Hay, we strive to be a completely sustainable property and GuestJoy's online check-in and directory features help us achieve that. The online checkin has had great uptake and gives us an opportuni...
What do you dislike or think could be improved?
At this point the only thing I would like improvement on would be reporting\data extract on the custom questions we ask during checkin process.
GuestJoy Review:
Highly recommended
Operations Manager from Resorts in Paphos (Cyprus)
What do you like most?
Great tool to improve guest experience and to gain upsell. Online check-in is very convenient. GuestJoy is very handy and simple to use.
What do you dislike or think could be improved?
At this moment we cannot comment on improvements as we have started working with GuestJoy this year. We are satisfied with the service by now.
Monthly subscription (/room/month)
Less than $3/room/month