HT SCORE
29 out of 100
Hotel Tech Score is a composite ranking comprising of key signals such as: user satisfaction, review quantity, review recency, and vendor submitted information to help buyers better understand their products.
Learn more
Reviews Summary
Ranked #4 out of 19 in Social Media
Verified Customer Support
Sprout Social's customer support processes haven't yet been verified by Hotel Tech Report.
Learn more
Sprout Social Overview
Sprout Social is a social media management tool created to help businesses grow their social media presence. The web application integrates with multiple social networks where consumers are engaging with businesses and brands. Sign up for a free 30-day trial at http:sproutsocial.com! The application also offers team or individual engagement and publishing tools with in-depth analytics, brand monit...
About Sprout Social
Founded in 2010 | Headquarters in Chicago, Illinois | 360 employees
Pros & Cons
97% recommend
Expert Q&A and Partner Recommendations
Sprout Social Alternatives

Social Media
BCV - Hospitality's Preferred Social Media Partner

Social Media
Professional social media post creation, performance analytics, and DIY tools keep your guests engaged on Facebook, Instagram, Twitter, and LinkedIn.

Social Media
Website Design & Promotion, Mobile Marketing, Digital Marketing, Online Video, ROI Tracking, Social Media Marketing, Search Engine Optimization, Pay Per Click Campaign Management, Online Reputation Management, and Email Marketing
View Sprout Social alternatives
Find the perfect fit
Want to find out if Sprout Social is the best fit for your hotel?
Take the Quiz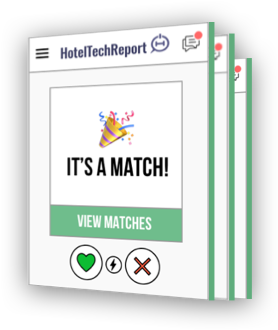 MARKETS SERVED
North America
South America
Europe
Asia Pacific
Middle East
Africa
Antarctica
Oceania
VERIFIED MARKETS
Low review volume alert
This vendor is 100% below the category average..
Declining share of voice
This vendor has fewer recent reviews than average compared to other top Social Media providers. It is advised that you ask for recent references before proceeding.
Sprout Social Review:
The best social media platform
Social Media & Content Marketing from Other in Denver (United States of America)
What do you like most?
I've used several platforms over the course of my career and Sprout Social is by far the best all in one platform. It makes it easy to schedule all content, manage incoming messages in one place and col...
What do you dislike or think could be improved?
Mostly Instagram's fault but I'd love the API to be changed so it's more seamless with third-party tools like the other social channels. The pricing can add up but it truly is worth it for what you get.
Sprout Social Review:
Great Dashboard functionality
Hotel Blogger and Social Media Consuntlant in Santa Rosa (United States of America)
What do you like most?
Sprout Social simplified my content marketing process. Their all-in-one dashboard was a time saver. And it very easy to keep track of my data, and analyse my efforts. Sprout Social support team was re...
What do you dislike or think could be improved?
There is really nothing to dislike with Sprout Social. Great service with a fair pricing level, and it delivers.
Sprout Social Review:
Easiest social media management software
Director of Marketing from Boutiques in San Francisco (United States of America)
What do you like most?
Easy to manage all social media platforms in one place. Can collect user submitted content and respond in one place
What do you dislike or think could be improved?
Can't post to Instagram from platform (more likely an Instagram rule than Sprout). When scheduling two platforms at the same time, the message has to be exactly the same; would be nice to use the same pho...
Sprout Social hasn't disclosed their pricing plans. It is advised that you ask for a reference to ensure competitive pricing