HT SCORE
19 out of 100
Hotel Tech Score is a composite ranking comprising of key signals such as: user satisfaction, review quantity, review recency, and vendor submitted information to help buyers better understand their products.
Learn more
Reviews Summary
Ranked #5 out of 19 in Social Media
Verified Customer Support
Hootsuite's customer support processes haven't yet been verified by Hotel Tech Report.
Learn more
Hootsuite Overview
Hootsuite is the most widely used social media management platform. Our battle-tested technology, extensive ecosystem, and social DNA help organizations create human connections at scale.
About Hootsuite
Founded in 2008 | Headquarters in Vancouver, BC | 1 employee
Pros & Cons
67% recommend
Expert Q&A and Partner Recommendations

Social Media
BCV - Hospitality's Preferred Social Media Partner

Social Media
Professional social media post creation, performance analytics, and DIY tools keep your guests engaged on Facebook, Instagram, Twitter, and LinkedIn.

Social Media
Website Design & Promotion, Mobile Marketing, Digital Marketing, Online Video, ROI Tracking, Social Media Marketing, Search Engine Optimization, Pay Per Click Campaign Management, Online Reputation Management, and Email Marketing
View Hootsuite alternatives
Find the perfect fit
Want to find out if Hootsuite is the best fit for your hotel?
Take the Quiz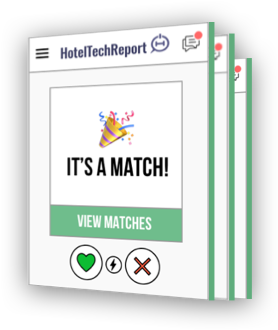 MARKETS SERVED
North America
South America
Europe
Asia Pacific
Middle East
Africa
Antarctica
Oceania
VERIFIED MARKETS
Low review volume alert
This vendor is 100% below the category average..
Declining share of voice
This vendor has fewer recent reviews than average compared to other top Social Media providers. It is advised that you ask for recent references before proceeding.
Hootsuite Review:
It's easy to manage several social media platforms on one page as well as get detailed analytics on your perfo...
Marketing & Social Media Manager from Other in Auburn (United States of America)
What do you like most?
I like that I can have Facebook, Twitter, Instagram and Google+ accounts managed on one page. I also like all of the analytics they provide
What do you dislike or think could be improved?
If you post after 6pm CST it does not track your post for that day, it gets posted as the next day. So when you look at your analytics they are no accurate.
Hootsuite Review:
Helpful, but could do without
Social Media and Marketing Manager from Branded Hotels in Seattle (United States of America)
What do you like most?
Free version provides value. Compatibility with mobile and desktop versions
What do you dislike or think could be improved?
Tweets fail regularly. Only use for Twitter
Hootsuite Review:
I still don't feel I'm getting the most out of the application, but it's very user-friendly for scheduling pos...
What do you like most?
Post scheduling saves me hours each week and multiple accounts let's me delegate
What do you dislike or think could be improved?
The onboarding / training was very weak and I'm not confident Facebook posts rank well
Hootsuite hasn't disclosed their pricing plans. It is advised that you ask for a reference to ensure competitive pricing