10 Best Hotel Management Software
Hide add-on products
Add-on products are ones that must be purchased with another product and aren't available on their own.
Load More
Recent Hotel Management Software Articles

1 month ago
As travel opens up, so comes a surge of travel. Pent-up desire for holidays has resulted in what some are calling 'revenge travel.' After some hesitation, hoteliers are reporting more demand than ever since the beginning of the pandemic. This has resulted in a challenging scenario. Before COVID-19, the hospitality industry was no stranger to employee retention and acquisition issues. But suddenly, faced with low bookings, many hotels had to make the difficult decision to lay off staff. Fast forward to today, some hotels have been forced to turn away guests because of even greater staff shortages than before. While theories abound about shortages, accompanied by HR strategies to attract new hotel employees, we're here to remind you to take a deep breath because hotel tech is here to help! Tried and true, existing hotel tech can help your hotel with labor shortages by making operations more efficient and less time-consuming while improving the guest experience. PMS Features and Integrations Alleviate Hotel Labor Shortages According to Revinate, 95% of hoteliers are facing a staff shortage while occupancy is experiencing record highs. One hotel in their report said their shortage has them operating with only 70-75% of their staffing levels. This is the norm, not the outlier, in today's market. But, as many independent hotels learned during the pandemic, those with a cloud-based property management system (PMS) already have a leg-up on their ability to streamline operations and maximize staff. Because, as the name implies, cloud-based PMS exist in the 'cloud' (they run online), operators can manage their hotels from anywhere at any time. Hotel managers no longer need to drop everything and dash back to the hotel to deal with accounting issues or make rate changes. Front-desk duties, such as group management and availability calendars, or back-office tasks, like rate management and financials, are all at your fingertips, wherever you are. Automation. Nothing streamlines operations like automated systems! At the heart of operations, the PMS automatically coordinates reservations, inventory and availability, housekeeping, and reporting, centralizing data to streamline front- and back-office tasks. For example, instead of manually sending routine emails to guests, set up and send templated emails from your PMS automatically based on defined triggers for booking confirmation, pre-arrival, check-in and post-stay communications, waitlists, group bookings, rental agreements, and more. A cloud PMS is easily integrated with your other hotel systems — including payment gateways, OTAs, point-of-sale systems, locking systems, CRMs, and revenue management software, etc. — to automatically share relevant reservation data with those systems so that staff don't have to manually re-enter information into multiple systems. System integration with your PMS at the core is an important part of automating processes and maximizing efficiency. Self Check-in: Let guests jump the queue with online registration and self check-ins — saving you time and resources in the process. Typically, hotel guest check-ins — with forms to sign and policies to review — take around five minutes per guest and often result in queues, occupying your front desk staff and frustrating guests. By moving this process online, all agreements, waivers, screening, and guest information collection is completed online by your guests in advance of arriving at the hotel, improving the guest experience by not having to wait in a physical queue, while simultaneously saving staff a lot of time! With automated email or SMS communications, payment gateway and mobile key integration, the entire check-in process can be automated. Rate Management: Flexible rate management tools make monitoring and adjusting pricing a cinch, from creating group discounts and package rates to instant overrides. Yield management functionality allows you to automatically adjust prices based on predetermined occupancy rules — talk about a time saver! If you haven't already added a commission-free online booking engine (OBE) to your property's website, this is your first order of business. Integrated with the PMS, reservations made by guests using the OBE are automatically updated in the PMS, and live rates and availability are always displayed online. Not only will you save valuable employee time from taking reservations by phone and email but today's guests expect (and many even prefer) to book online. While OTAs are a great way for guests to find you and book online, why not offer your own online bookings and save on commissions? Speaking of OTAs, you'll also save time by integrating your OTA channels or channel manager with your PMS to synchronize live inventory, rates and availability across channels, instead of managing each separately. Plus, all reservations coming through your channel partners are automatically updated in your PMS so no matter where guests book, they always have access to up-to-date availability. Integrating your PMS with your online distribution channels is a must for maximizing time and preventing overbooking. Housekeeping reports: While a PMS cannot perform housekeeping duties, it can make housekeeping processes more efficient, which is essential with a lean staff. With a mobile housekeeping report, staff can check their housekeeping schedule using their own mobile phones, to see which rooms are vacated and ready to be cleaned and to mark rooms as clean as they go, adding housekeeping notes and maintenance alarms as required. The front desk is kept in the loop in real time with the same system. Furthermore, checklists for each room keep staff on track to ensure nothing is overlooked — because as you know, when it comes to cleanliness, guest standards are higher than ever before due to the pandemic. Mobile keys: Keyless entry is an elegant accompaniment to online registrations and check-ins. While it may seem small, keyless entry technology removes the headache of keys altogether, whether it's actual keys or cards. No more sanitizing, organizing, re-setting, or distributing. With keyless entry system integration with your PMS, guests can simply unlock their room door with their mobile device. Along with online check-ins, keyless entry integration allows guests to bypass the front desk altogether! Imagine no guest lineups at the designated check-in time and no key drop-offs at check-out. Did we just hear a sigh of relief? Save time, resources, and money by employing smart room technologies. Allowing guests to adjust room temperature and lighting with their phones puts comfort into the palm of their hands. Better still, IoT offers the ultimate in personalization with room light levels that adjust with the time of day, and keeps the room temperature at exactly the right level — automatically. This kind of efficiency decreases demand on housekeeping and maintenance teams and helps with your sustainability initiatives. Chatbots: Hotel Chatbots are an excellent way to assist your online guests 24/7 without any extra effort from staff. Integrated with your hotel's website and/or within your guest messaging app, an AI or rules-based chatbot can assist guests with booking, requests, FAQs, upsells, and local recommendations. Younger generations are the most comfortable seeking help from chatbots, with many guests preferring to search for answers this way than connecting with a real human — which frees up your human employees for in-person help. Robot room service: A couple of years ago, robot room service was exclusively seen as a novelty service to delight guests. But in the age of COVID-19, it's obvious to see the practical utility of employing robots by reducing human contact (and thus germs) and by reducing the need for bellhops. Because labor shortage is a trend that existed even before the pandemic hit, perhaps investing in robot room service is no longer pie in the sky. Isn't technology an amazing thing? Instead of providing a lack of care or impersonal service (a common fear about using technology), today's hotel tech provides hoteliers with a way to upgrade the guest experience even in the face of decreased staffing. If your property does not have one already, a robust and innovative cloud PMS like WebRezPro can set you on the path toward hospitality excellence and higher revenue, not to mention less stress.

6 months ago
Cleanliness has always been a top concern for hotel guests but with the arrival of COVID-19, even hotels that already had high housekeeping standards had to kick it up to the next level. Due to a combination of government protocols and guest expectations, an elevated level of cleanliness now must be maintained in order to remain competitive. After a year of endless pivots, the work isn't over for hotels as travel opens up again. The good news is that hotel technology is here to help streamline and systemize your housekeeping operations with checklists, mobile reports, and front desk integrations, allowing you to come up for air and manage your housekeeping team more efficiently. High Housekeeping Standards as Crisis Control Gone are the days of white-gloved hands running along ledges checking for dust. Surface cleans have been replaced with deep cleans and guests are savvy enough to know the difference. Housekeeping standards have always been important to guests. According to J.D. Power's 2020 North America Hotel Guest Satisfaction Index—which used feedback from 37,843 guests in the U.S. between May 2019 and March 2020 (ahead of the pandemic industry impact)—the top driver of guest satisfaction is room cleanliness. As COVID-19 spread in 2020, the bar was raised again as hotels globally introduced new housekeeping standards. This wasn't only about cleanliness, but crisis control. Big names in the industry not only developed their own protocols but branded them too, such as Hilton's CleanStay and Hyatt's Global Care and Cleanliness Commitment. Hotel Tech for a Systems-based Approach to Hotel Housekeeping As a hotelier, you're required to juggle guest expectations, labor resources, and changing government protocols. As travel returns to near-normal levels, how will you meet demands? With a systems approach, aided by hotel technology. "You do not rise to the level of your goals. You fall to the level of your systems," says James Clear, author of Atomic Habits. While housekeeping is a physical task, it begins in the back office on paper (or computer screen, rather). Start by referring to your national hotel cleanliness regulations and COVID-19 protocols, whether you need to develop new standards or revamp old ones. Take inspiration from major brands now that they have shared their commitments online and develop a housekeeping strategy and checklist that your hotel can implement. How do you transform your housekeeping strategy into a repeatable system for success? By using up-to-the-minute housekeeping software that's integrated with your property management system (PMS). Front Desk Integration PMS-integrated housekeeping software streamlines internal communications for improved productivity and guest service. As room status is updated on the housekeeping report, room status is automatically updated within your reservation system, keeping front desk staff informed of which rooms are ready for arriving guests. When rooms require extra attention or guest requests come through the front desk, tasks can be scheduled, maintenance alarms can be set, and housekeeping can be alerted—all in one spot. Mobile Housekeeping Reports Mobile housekeeping reports boost productivity and cut paper and printing costs by allowing housekeepers to update room status in real-time from their mobile devices as they work. Housekeeping staff can refer to their device to know which rooms need servicing next, view occupancy status, and to view or add housekeeping notes. Management can oversee housekeeping schedules and track progress wherever they are, by accessing the housekeeping report on their phone or tablet. Housekeeping Checklists Trade-in your clipboard with a pencil on a string for digital checklists within your housekeeping software. Armed with a mobile device, housekeeping staff can track and log room cleaning tasks as they go. Look for software that allows you to customize checklists by room type and to drill down to the details by breaking checklists down by sections and adding task descriptions to ensure high standards are maintained. Whether staff is new or seasoned, nothing will go amiss with housekeeping checklists in place. Implement a Culture of Cleanliness Knowing that cleanliness is a top driver of guest satisfaction and amidst the landscape of the pandemic, it's time to institute a culture of cleanliness. Why? Because guest satisfaction results in 1) good reviews, which results in new bookings; and 2) guest loyalty and repeat bookings. In the aftermath of the pandemic, a high level of cleanliness is a matter of safety and public responsibility—not only for guests but for your employees, too! Consistent cleanliness protocols based on regulatory standards, coupled with clear expectations, efficient systems, and communication is also a recipe for employee retention. A culture of cleanliness at your hotel is not a goal, but a system that's repeatable, measurable, and trackable. A robust cloud property management system with versatile housekeeping management tools will help you streamline your high standards to get you through the pandemic and beyond.

2 years ago
Running a hotel is definitely not an easy task. Aside from hiring the right staff, and having exceptional organizational skills, you should also try to find a way to reduce your operating costs, in hopes of reaching the best possible return on investment. While this is the goal of every business person, you need to know where exactly you can cut some costs, without sacrificing the quality of the services you are offering. Check out some of the ways you can reduce your costs, thus boosting your profits. Manage labor One of the biggest controllable expenses is your workforce. First, assess the time it takes your housekeepers to clean the rooms which will help you organize their schedules properly. You need to determine the MPR (minutes-per-room) for every room type (stayover room, checkout room, single room and suite) because not all of them require the same amount of time to clean. Furthermore, avoid putting together fixed schedules, as you won't always have the same number of guests. Instead, you should try to forecast the number of employees needed and adjust that schedule whenever needed. Invest in staff training As you already know, you need to give some to get some, which is why cross-training your staff to be able to perform the tasks that are out of their day-to-day job descriptions is always a wise investment. This way, your staff will be able to lend a helping hand to some other department whenever necessary, thus reducing the overall downtime which is great because you know that downtime can cost you some serious money. Reshape your menus The food and beverage department should be your next step when trying to reduce costs. Here, you need to inspect how often is the food being delivered to your premises, and how many vendors you are working with. So, make sure that you're working with the least number of vendors and that the food is being delivered once a week instead of daily to reduce expenses. This is because every single drop will cost you money, so the fewer the better. Check other costs The other costs you should pay attention to include all the supplies necessary for running a business seamlessly. While risking your guest satisfaction by going for cheaper linens and towels is never a smart move, you can definitely cut some cost on other supplies such as cutlery and office supplies. Instead of buying office supplies in a physical store, you can check the internet to see if there are any discounts. This way, not only will you be getting top-quality supplies cheaper, but you can also make sure that you always have what you need. For example, recently I browsed through the Winc online catalogue and was pleasantly surprised both by their vast range of products and more than competitive prices. Focus on Efficiency We simply can't be talking about cutting costs if we don't mention the big spenders. So, first, make sure you use only energy-efficient light bulbs and implement motion sensors to reduce your energy waste. Next, make sure that all the equipment – such as vacuum cleaners, washing machines and dryers, as well as all the kitchen appliances – is working properly; otherwise, they can also inflate your energy bill. Also, make sure you replace all of your old thermostats with newer ones that feature occupancy sensors to avoid wasting more energy than necessary. Finally, make sure you conduct regular preventive maintenance, as this will cost you significantly less than waiting for something to break down and only then fixing it. As you can see, reducing the operating costs of your hotel business is not science fiction. You just need to conduct thorough research, determine the areas where you can make the most savings and focus on them. Even though it might not seem much individually, once you accumulate all the pennies you've managed to save here and there, you'll notice just how much resources you were wasting.
Load more
Recent Hotel Management Software News & Community Updates

1 month ago
MCR, the 4th-largest hotel owner-operator in the United States and one of Fast Company's 10 Most Innovative Travel Companies of 2020, has acquired Optii, the only predictive, cloud-based technology for improved hotel operations.Optii will continue to be a standalone company with its existing management team of CEO Katherine Grass, Founder and CSO Soenke Weiss and CRO Deborah Pevenstein.MCR's portfolio of 140 branded and independent hotels will be arms-length customers of Optii, which will continue to offer its product to forward-thinking hotel companies. No data will be shared with MCR. MCR will mobilize its 4,000 hotel team members — who will utilize Optii for 20,000 guest rooms per day — to push for innovative product enhancements.Stayntouch property management system software, another standalone company owned by MCR, will integrate with Optii.A data-driven platform powered by artificial intelligence, Optii has revolutionized housekeeping technology, optimizing labor and cleaning sequences for faster turnaround times and reduced costs. With its Service and Chat products, Optii streamlines internal communication, allowing managers to auto-assign and track jobs and guest requests in real time, eliminating calls by 95%. The user-friendly mobile and tablet interface can be accessed anywhere, whether on or off property.Used by hotels to clean more than 10 million guest rooms globally, Optii has experienced stratospheric growth in the past year as hoteliers seek to increase housekeeping productivity while committing to Covid-19 protocols and facing labor shortages.Fully configurable, the platform connects to many property management systems and is a best-in-class solution for hotels of all sizes, from 50-room boutique properties to 3,000-room casinos. Unlike any other hotel technology, remote onboarding is led by the experts — former executive housekeepers. The software's artificial intelligence gets smarter over time — around week four, the technology peaks in providing operational efficiencies.Optii has an aggressive expansion strategy that includes the imminent introduction of a Preventative Maintenance product.Katherine Grass, CEO of Optii, says, "We are honored to have been selected by MCR to join their portfolio of companies. This acquisition will significantly boost our ability to provide hotels around the world with the technology they need to succeed in today's operating environment. More and more hotels are realizing that investing in the right technology at this unique time can be a key lever for success. This is a huge growth opportunity for our company to continue momentum in the United States and Europe as well as to further develop our leadership position in Asia."Adds Tyler Morse, Chairman and CEO of MCR, "Innovation is a core value of MCR and the acquisition of Optii forwards our mission. At our 140 hotels, we have used every housekeeping technology on the market — and Optii is simply the best. MCR's investment in Optii will expand its reach globally and provide the company with the resources to continue introducing cutting-edge technology to the hotel industry." ABOUT MCR • 4th-largest hotel owner-operator in the United States • $4.0 billion portfolio of 140 premium-branded hotels • MCR operates 8 Marriott brands, 6 Hilton brands and a number of unflagged independent hotels • 20,000 guest rooms across 34 states and 84 cities • Founded in 2006 • Offices in New York City, Dallas, Chicago and Richmond, Virginia • 3,600 team members across the country • Three-time recipient of the Marriott Partnership Circle Award, the highest honor Marriott presents to its owner and franchise partners • Recipient of the Hilton Legacy Award for Top Performer • For the TWA Hotel at New York's JFK Airport, MCR won the Development of the Year (Full Service) Award at The Americas Lodging Investment Summit (ALIS), the Urban Land Institute New York Excellence in Hotel Development Award and the American Institute of Architects national Architecture Award, the highest honor given by the AIA • Named one of Fast Company's 10 Most Innovative Travel Companies of 2020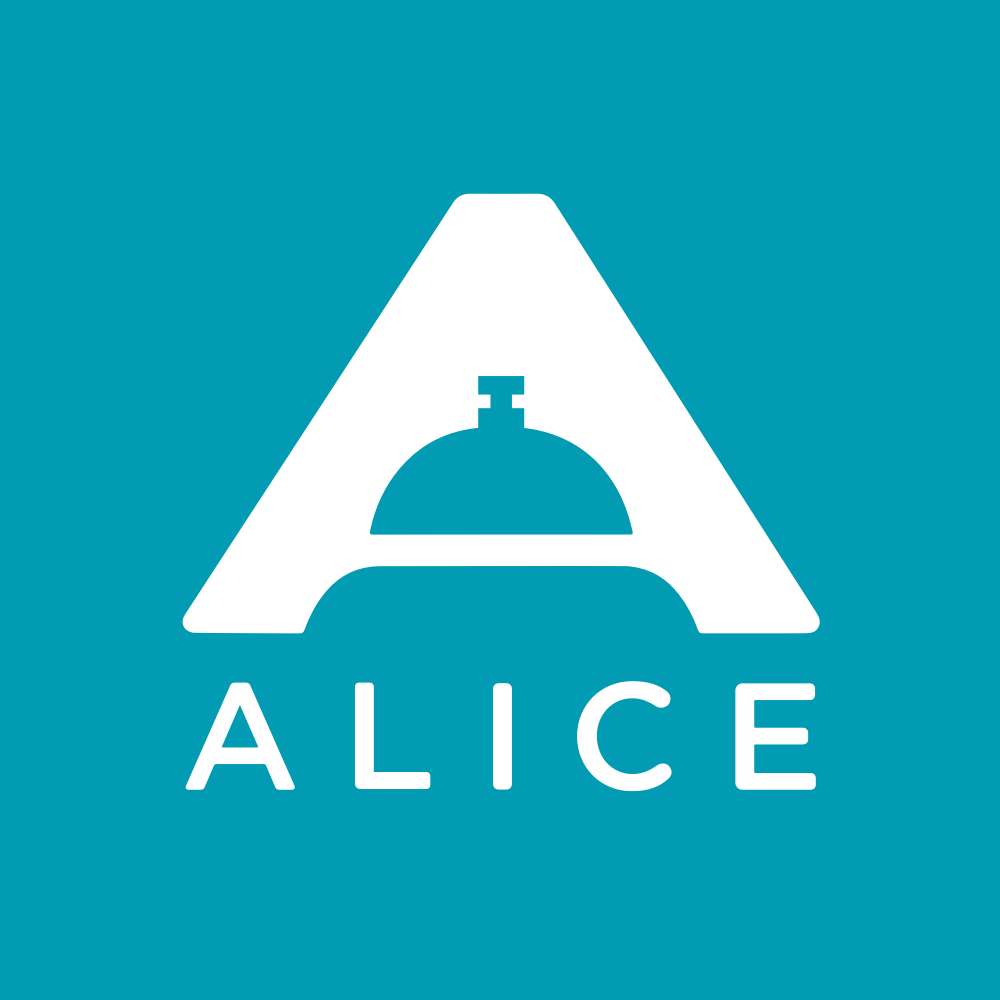 2 months ago
ALICE, the leading hospitality operations and management software platform, today announced the official launch of its Front of House solution. ALICE Front of House was created in response to hospitality challenges over the past 18 months including industry-wide staffing shortages, unpredictable occupancy, and the evolving demands of the guest. As part of an end-to-end platform, ALICE Front of House joins solutions for Housekeeping and Maintenance to connect all hotel departments with centralized staff communications and task management to create a seamless guest experience. "The ALICE Front of House solution is a direct response to the current landscape," said Dmitry Koltunov, CTO and Co-founder of ALICE. "We're empowering front of house staff who are wearing many hats to deliver exceptional service. Guests still want a high-touch experience, but they also want safety and convenience. Asynchronous messaging, backed by best-in-class guest services tools and task management, allows teams to deliver this high-touch service at scale." ALICE's Front of House solution combines its robust Guest Services tool with flexible Guest Messaging capabilities – all driven by ALICE's dynamic Service Delivery. Using these tools as a solution allows lean teams to track and deliver contactless, personalized, up-to-date recommendations and itineraries, improve the guest experience and build relationships that drive revenue and loyalty. "In 2019, if you had a problem in a hotel, you could send a person to address it. That's not an option today – most properties don't have the staff to serve guests the way they did in the past," shared Koltunov. "ALICE offers the ease and flexibility to allow any member of the front of house staff to be the face of the guest experience. Today, that experience extends well beyond the lobby – if done correctly, it happens anywhere the guest is before, during, or after their stay. Rather than completely automating the relationship, there is an opportunity to deepen it. In one example, we worked with a client who drove millions in new revenue from packages and amenities sold and delivered through the system." In addition to driving guest satisfaction and revenue, the ALICE Front of House solution enhances employee effectiveness, ensures continuity of service during shift and staffing changes, and allows for easy staff onboarding. To learn more about the ALICE Front of House solution and how the ALICE Platform helps enable seamless services with lean teams, visit the ALICE website and schedule time for a demo.

3 months ago
PROFITSWORD, a premier developer of business intelligence and data integration software, is thrilled to be returning to this year's HITEC Dallas as one of the industry's leading technology providers committed to providing hoteliers with the advanced tools they need to effectively reduce costs and optimize performance during recovery. From September 27 – 30, ProfitSword representatives at booth #3018 will offer attendees the opportunity to discover the latest trends and best practices in business intelligence that are proven to lead to more efficient, adaptive, and competitive hotel operations regardless of external market performance. ProfitSword's key goal for HITEC Dallas is to educate attendees on how recent innovations in business intelligence can transform operations by saving critical labor resources while still delivering powerful performance-measuring analytics. Booth demonstrations will include showcasing how today's hoteliers can leverage new solutions to fully automate data-gathering processes, resulting in a substantial decrease in the need for labor and representing THOUSANDS OF DOLLARS saved in overhead expenses. Attendees visiting the ProfitSword booth can also significantly discover how the latest tools can boost both property and portfolio-wide communication, visibility, and accountability for real-time and always accurate insight into an organization's evolving business needs and priorities. With human error in manual data management always a risk representing countless hours and revenue lost, ProfitSword will provide vital insights into how hoteliers can adopt an alternative approach that will provide them with complete confidence in their budgeting, planning, and reporting abilities. "So much has changed since the last physically held HITEC, both for our company and as an industry overall, making this year's event especially significant as hoteliers look for the latest updates over how they can shield their businesses from financial risks while maximizing any available opportunities," said Paul Bennie, VP of Sales and Marketing at ProfitSword. "Throughout the pandemic, ProfitSword has remained steadfast in its commitment to ensuring ongoing innovation and we are thrilled to now showcase how our enhanced business intelligence platform addresses hospitality's current and future needs." Featuring a larger booth at HITEC this year to accommodate the industry's growing demand for Business Intelligence innovation, ProfitSword representatives will also be on hand to demonstrate the latest in artificial intelligence and machine-learning capabilities. Attendees will be able to learn how such advanced tools can save time by proactively alerting staff to any performance fluctuations requiring immediate attention. ProfitSword's tools allow hoteliers to simplify operations and data integration processes, break down inefficient data silos with over 200 automated interfaces and instantly generate reliable, actionable insights that point the way to a hotel's best path towards achieving the full potential of the business. For further details on ProfitSword's full range of business intelligence solutions that are available to the hospitality industry, please schedule a demo during HITEC Dallas at booth #3018.
Load more
Hotel Management Software Category Overview
What is hotel management software?
Hospitality management software provides all software necessities in one easy-to-use, cloud-based platform: hotel booking and reservations management as well as functionality to manage day-to-day front desk agent workflows and general hotel operations.
Hotel management software is typically used in smaller properties like B&Bs and guest houses to streamline back-office and POS (point of sale) functions when staffing is lighter. This is a non-customizable hotel management solution generally combines core hotel property management system functionality with fully integrated channel management (prevent overbookings and connect to travel agents like Expedia), online booking engine, hotel website, guest service portal, housekeeping, maintenance, event management, email marketing, text messaging, customized reporting, surveys, rate management, dynamic pricing, sales lead generation, point-of-sale, payment gateway, and more.
A single login allows the user to streamline access for one or multiple properties based on security profile credentials so hoteliers can see real-time inventory data.
A cloud-based hotel software can be used across all platforms and browsers. Hotel management systems are typically used by smaller boutiques, inns, and vacation rentals that require simple software solutions that combine basic reservation system functionality and automate front office tasks in a user-friendly interface. Larger players in the hotel industry tend to prefer dedicated property management systems for more comprehensive functionality that serves larger properties. Hotel chains and even larger independent hotels tend to use dedicated property management systems that can leverage integrations with other SaaS products in order to boost direct bookings, connect to distribution systems, manage occupancy rates, etc.
Having said that, many popular HMS players like Cloudbeds do offer fully integrated property management systems (cloud PMS) that are purpose built for the hotel business. Less common functionality amongst hotel management software includes room service ordering and a turnkey loyalty program.
How do hoteliers benefit from hotel management software?
Increase ADR (increase revenue): Cross-utilization of key components of the HMS allows properties to track current and past guest behavior and target market upgrades, add-ons and packages through the reservation/ online booking process (credit card processing) as well as through targeted marketing campaigns. Past occupancy trend reports can be utilized to apply dynamic pricing methodology to increase ADR for in-demand periods and shoulder nights. The ability to apply restriction-based pricing within your rate manager that integrates seamlessly to the built-in channel manager connectivity easily and efficiently increases ADR to higher occupancy periods.

Grow Occupancy: In order to increase occupancy, your system must be able to quickly and agilely adapt to booking trends. A true All-in-1 HMS provides pace reporting variances so that the property can identify areas of low occupancy and make price changes that immediately flow out to all channels, along with quickly sending targeted email marketing campaigns to entice more customers during the slower periods. The ability to quickly create packages to increase occupancy and interest in targeted dates is equally important.

Save Time & Money: all-in-one hospitality software providers bundle various automation tools and services into one solution to help unify systems to an integrated all-in-one management solution, saving staff time and providing more visibility throughout hotel operations. Best-in-class providers offer a built-in channel manager with live, two-way direct connections to all major OTA's and GDS's. This saves properties time and money by eliminating the middleman. Room inventory is live across corresponding OTA/GDS, with no need for an intermediary such as a CRS. That being said, many all-in-one HMS providers do connect with top-rated CRS platforms as well.
What is the most advanced PMS software? What property management system do most hotels use?
The most advanced hotel PMS software vendors include vendors like RoomRaccoon, Cloudbeds, RMS Cloud, and Little Hotelier (by Siteminder). The most advanced software is typically built by companies focused on the specific needs of mid-sized to smaller hotels that are well funded with strong engineering and product design resources. While design is not necessarily indicative of advanced capabilities you will likely be able to tell in an instant if a system is dated if it has poor usability. Some vendors may be more advanced than others in specific areas. Cloudbeds for example, has invested significant resources in modules for rate management (PIE) and payments. Compare the following features when deciding between vendors:
Intuitive & easy-to-use interface: A user-friendly interface is the most important factor when choosing mission-critical software for a hotel. If your hotel software is complex and confusing, more mistakes will be made, costing you more money. Common tasks should not take lots of time and steps, as this slows down your team and limits your ability to grow quickly – hence the need for a powerful hotel management software system.
Mobile & tablet optimised: When your manager, housekeeping team, and other staff members need to check details on a booking quickly they shouldn't have to rush back to the office. Any system you use must not only be accessible by, but also optimized for use on mobile phones and tablets. Better yet, your owner should be able to check performance while on holiday.
Clear visibility of the grid: Adding special events that are happening in the region, highlighting returning guests, and identifying guests who are yet to pay their bill are all features your grid should enable by default. Your grid should allow you to quickly & easily see key information about your guests.
Guest profiles: Are you working on building guest loyalty? Guest profiles store your guests' contact information, stay history, and even preferences, so that you can deliver a more personalized experience during their next stay. Better yet, a guest profile with stored CC's of your guest will make it even easier for returning guests.
Want more features? Check out 18 Must-Have Features of a Hotel Management System
What to expect during the implementation of new hotel management software
An HMS that succeeds in quick and efficient on-boarding of new properties is adept at sharing the full scope of the implementation project on the kickoff call and communicating effectively with key decision-makers. The provider should ensure that key decision-makers are available for each of the following calls and that they understand how their role is vital to the success of the implementation. Importing data from the current system, setting up gateway connections, and building out rooms, rates and third-party connections takes diligence. Working with a hospitality management system that can port in previous guest experience and hotel reservation data will help shorten the onboarding process, as well as provide historical data for reporting purposes. Smaller properties can plan for a 3-week onboarding time frame, while larger properties with more complex integrations should plan for 4+ weeks of implementation.
What is the best hotel management software?
Hotel Software (like any software is subjective). Popular players include Cloudbeds, Room Raccoon, Ezee, RMS, and Hotelogix. Read reviews above when selecting a vendor. Make sure their revenue model is aligned (commission-free!) and that their customer support is top-notch because this system will be the lifeblood of your hotel.
FAQ
How does a hotel management system work?
A hotel management system first receives reservations from the hotel's website, booking channels, or manual entry. Then, the reservations are available for staff to manage in the system's dashboard. Hotel management systems often offer integrations with complementary systems like payment processors and customer relationships management (CRM) systems to seamlessly leverage reservation data.
What systems do hotels use?
Hotels most often use a property management system to manage all reservations, check-ins, invoices, and guest profiles. In addition, hotels might use a booking engine to allow reservations to be booked on the hotel website, plus a channel manager to connect to third-party platforms, a revenue management system, and customer relationship management system, and more.
What is the main purpose of hotel management?
The purpose of hotel management is to coordinate all operations of a hotel, from the front desk and housekeeping to food and beverage and finance. Hotel managers are often also responsible for marketing the hotel, complying with local regulations, and hiring and training employees. In addition, the hotel manager will respond to guest complaints and solve any problems that arise.
What is the highest position in a hotel?
The most senior position in a hotel is the general manager. General managers are like the CEO of a hotel; they are responsible for coordination between all departments, hiring employees, solving problems, and ensuring that the hotel meets its goals. Department directors typically report to the general manager (GM), and the GM reports to the hotel owners.
What skills do you need to be a hotel manager?
Hotel managers should have strong leadership, communication, and problem-solving skills. In addition, hotel managers will benefit from marketing skills, budgeting and financial acumen, a high degree of patience, a strong work ethic, and even foreign language proficiency. Experience in the hotel industry is helpful, though it's not a requirement.