10 Best Hotel Management Software
Hide add-on products
Add-on products are ones that must be purchased with another product and aren't available on their own.
Load More
Recent Hotel Management Software Articles

3 weeks ago
Cleanliness has always been a top concern for hotel guests but with the arrival of COVID-19, even hotels that already had high housekeeping standards had to kick it up to the next level. Due to a combination of government protocols and guest expectations, an elevated level of cleanliness now must be maintained in order to remain competitive. After a year of endless pivots, the work isn't over for hotels as travel opens up again. The good news is that hotel technology is here to help streamline and systemize your housekeeping operations with checklists, mobile reports, and front desk integrations, allowing you to come up for air and manage your housekeeping team more efficiently. High Housekeeping Standards as Crisis Control Gone are the days of white-gloved hands running along ledges checking for dust. Surface cleans have been replaced with deep cleans and guests are savvy enough to know the difference. Housekeeping standards have always been important to guests. According to J.D. Power's 2020 North America Hotel Guest Satisfaction Index—which used feedback from 37,843 guests in the U.S. between May 2019 and March 2020 (ahead of the pandemic industry impact)—the top driver of guest satisfaction is room cleanliness. As COVID-19 spread in 2020, the bar was raised again as hotels globally introduced new housekeeping standards. This wasn't only about cleanliness, but crisis control. Big names in the industry not only developed their own protocols but branded them too, such as Hilton's CleanStay and Hyatt's Global Care and Cleanliness Commitment. Hotel Tech for a Systems-based Approach to Hotel Housekeeping As a hotelier, you're required to juggle guest expectations, labor resources, and changing government protocols. As travel returns to near-normal levels, how will you meet demands? With a systems approach, aided by hotel technology. "You do not rise to the level of your goals. You fall to the level of your systems," says James Clear, author of Atomic Habits. While housekeeping is a physical task, it begins in the back office on paper (or computer screen, rather). Start by referring to your national hotel cleanliness regulations and COVID-19 protocols, whether you need to develop new standards or revamp old ones. Take inspiration from major brands now that they have shared their commitments online and develop a housekeeping strategy and checklist that your hotel can implement. How do you transform your housekeeping strategy into a repeatable system for success? By using up-to-the-minute housekeeping software that's integrated with your property management system (PMS). Front Desk Integration PMS-integrated housekeeping software streamlines internal communications for improved productivity and guest service. As room status is updated on the housekeeping report, room status is automatically updated within your reservation system, keeping front desk staff informed of which rooms are ready for arriving guests. When rooms require extra attention or guest requests come through the front desk, tasks can be scheduled, maintenance alarms can be set, and housekeeping can be alerted—all in one spot. Mobile Housekeeping Reports Mobile housekeeping reports boost productivity and cut paper and printing costs by allowing housekeepers to update room status in real-time from their mobile devices as they work. Housekeeping staff can refer to their device to know which rooms need servicing next, view occupancy status, and to view or add housekeeping notes. Management can oversee housekeeping schedules and track progress wherever they are, by accessing the housekeeping report on their phone or tablet. Housekeeping Checklists Trade-in your clipboard with a pencil on a string for digital checklists within your housekeeping software. Armed with a mobile device, housekeeping staff can track and log room cleaning tasks as they go. Look for software that allows you to customize checklists by room type and to drill down to the details by breaking checklists down by sections and adding task descriptions to ensure high standards are maintained. Whether staff is new or seasoned, nothing will go amiss with housekeeping checklists in place. Implement a Culture of Cleanliness Knowing that cleanliness is a top driver of guest satisfaction and amidst the landscape of the pandemic, it's time to institute a culture of cleanliness. Why? Because guest satisfaction results in 1) good reviews, which results in new bookings; and 2) guest loyalty and repeat bookings. In the aftermath of the pandemic, a high level of cleanliness is a matter of safety and public responsibility—not only for guests but for your employees, too! Consistent cleanliness protocols based on regulatory standards, coupled with clear expectations, efficient systems, and communication is also a recipe for employee retention. A culture of cleanliness at your hotel is not a goal, but a system that's repeatable, measurable, and trackable. A robust cloud property management system with versatile housekeeping management tools will help you streamline your high standards to get you through the pandemic and beyond.

1 year ago
Running a hotel is definitely not an easy task. Aside from hiring the right staff, and having exceptional organizational skills, you should also try to find a way to reduce your operating costs, in hopes of reaching the best possible return on investment. While this is the goal of every business person, you need to know where exactly you can cut some costs, without sacrificing the quality of the services you are offering. Check out some of the ways you can reduce your costs, thus boosting your profits. Manage labor One of the biggest controllable expenses is your workforce. First, assess the time it takes your housekeepers to clean the rooms which will help you organize their schedules properly. You need to determine the MPR (minutes-per-room) for every room type (stayover room, checkout room, single room and suite) because not all of them require the same amount of time to clean. Furthermore, avoid putting together fixed schedules, as you won't always have the same number of guests. Instead, you should try to forecast the number of employees needed and adjust that schedule whenever needed. Invest in staff training As you already know, you need to give some to get some, which is why cross-training your staff to be able to perform the tasks that are out of their day-to-day job descriptions is always a wise investment. This way, your staff will be able to lend a helping hand to some other department whenever necessary, thus reducing the overall downtime which is great because you know that downtime can cost you some serious money. Reshape your menus The food and beverage department should be your next step when trying to reduce costs. Here, you need to inspect how often is the food being delivered to your premises, and how many vendors you are working with. So, make sure that you're working with the least number of vendors and that the food is being delivered once a week instead of daily to reduce expenses. This is because every single drop will cost you money, so the fewer the better. Check other costs The other costs you should pay attention to include all the supplies necessary for running a business seamlessly. While risking your guest satisfaction by going for cheaper linens and towels is never a smart move, you can definitely cut some cost on other supplies such as cutlery and office supplies. Instead of buying office supplies in a physical store, you can check the internet to see if there are any discounts. This way, not only will you be getting top-quality supplies cheaper, but you can also make sure that you always have what you need. For example, recently I browsed through the Winc online catalogue and was pleasantly surprised both by their vast range of products and more than competitive prices. Focus on Efficiency We simply can't be talking about cutting costs if we don't mention the big spenders. So, first, make sure you use only energy-efficient light bulbs and implement motion sensors to reduce your energy waste. Next, make sure that all the equipment – such as vacuum cleaners, washing machines and dryers, as well as all the kitchen appliances – is working properly; otherwise, they can also inflate your energy bill. Also, make sure you replace all of your old thermostats with newer ones that feature occupancy sensors to avoid wasting more energy than necessary. Finally, make sure you conduct regular preventive maintenance, as this will cost you significantly less than waiting for something to break down and only then fixing it. As you can see, reducing the operating costs of your hotel business is not science fiction. You just need to conduct thorough research, determine the areas where you can make the most savings and focus on them. Even though it might not seem much individually, once you accumulate all the pennies you've managed to save here and there, you'll notice just how much resources you were wasting.
Load more
Recent Hotel Management Software News & Community Updates

1 week ago
InnQuest Software is pleased to announce the launch of roomMaster Anywhere, their simple and easy to use Cloud PMS which has been a long-time leading product in the EMEA region and is now launching in North America. roomMaster Anywhere is an easy-to-use, next-gen Cloud PMS, complete with an intuitive online booking engine and channel management. With it, connecting with guests is made as simple as possible in an automated manner, ready for the new age of hospitality. "The addition of roomMaster Anywhere to our portfolio of solutions will allow us to better serve our industry's unique and growing requirements for leading edge, mission critical hospitality solutions," said Matt Mayberry, Head of Sales at InnQuest. "The product is mobile friendly, ensuring that users are ready for the new age of hospitality." By focusing on service as the main priority instead of managing technology, roomMaster Anywhere is dominating the industry and helping hoteliers around the world manage their properties to their full potential. By offering a performance reporter that delivers enterprise-standard reports, hoteliers can gain insight on how to grow their hotel business and deliver the best guest experience possible. Building on the success of the system in the EMEA region, roomMaster Anywhere continues to grow - bringing it's easy to use, intuitive user interface to North America, with features that include a direct online hotel booking system, helping cross-sell and up-sell during the online booking process, maximizing potential revenue with each stay. This next generation hotel management software is designed to help hotels stay in touch with guests by means of automated pre- and post-stay emails, and personalized confirmations in the hotel booking software. InnQuest's roomMaster Anywhere aims to give hoteliers an all-in-one solution for hotel management, offering the necessary tools to simplify connecting with guests while taking the stress off managing technology, all while maximizing potential revenue.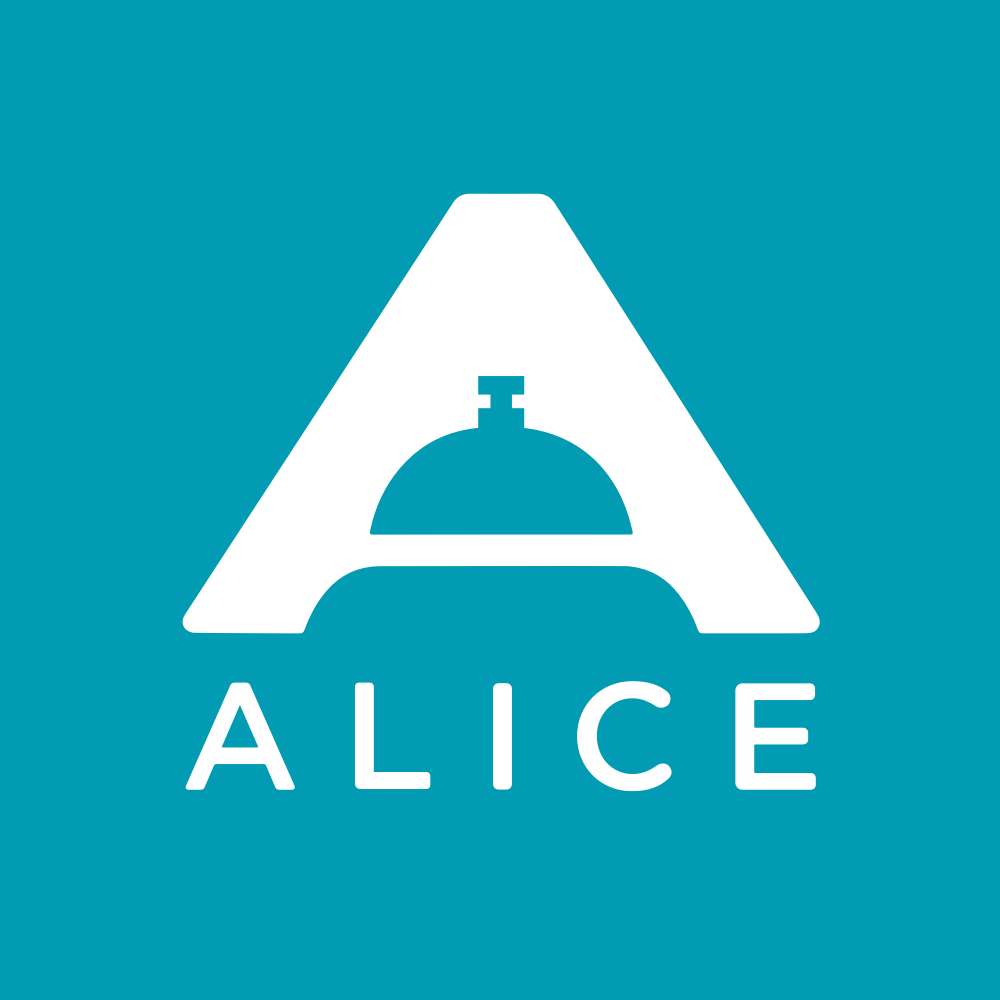 1 week ago
ASG, a portfolio company of Alpine Investors that buys, builds and operates vertical SaaS companies, today announced that it has acquired hotel operations management platform ALICE from Expedia Group (NASDAQ: EXPE) in a carve-out transaction. ALICE marks the 36th acquisition for ASG and the fourth within the ASG Hospitality Technology vertical. ALICE joins Transcendent, acquired in 2019, ProfitSword, acquired in 2020, and Visual Matrix, acquired in 2021. "We are incredibly excited that Expedia Group and ALICE are trusting us with ALICE's next chapter of growth, especially at such an important moment in the recovery of the hospitality industry," said Steve Reardon, CEO of ASG. "Justin, Dmitry, Alex and the entire ALICE team have built an incredible brand and product that has proven mission critical to hotel properties and essential to travelers during COVID. We believe more deeply than ever before in the future of hotel operations software and ALICE's position of strength in the market." Headquartered in New York, NY, ALICE was founded in 2013 by Alex Shashou, Dmitry Koltunov, and Justin Effron. ALICE was born out of a frustrating hotel experience while Alex and Justin were traveling together through Asia. After witnessing the inefficiencies in communications within a hotel, they teamed up with Dmitry as their technical co-founder on a mission to help hotels deliver hospitality in a more aligned way. The trio put together an expert team of technologists and hotel operators with the vision of a single platform where all hotel staff can do their best work. They built ALICE to provide hotel managers with the tools they need to improve guest satisfaction and streamline operational costs. Today, ALICE is an all in one hotel operations platform that is used by over 25,000 hoteliers around the world. "ASG's proven track record in growing software companies coupled with their expertise in hospitality makes them the right partner for ALICE's next chapter" said Effron. "We have felt a strong alignment of values since the beginning and are excited about what we're going to be able to achieve together, especially as the industry continues to recover." ABOUT ALPINE INVESTORS Alpine Investors is a people-driven private equity firm that is committed to building enduring companies by working with, learning from, and developing exceptional people. Alpine specializes in investments in middle-market companies in the software and services industries. Its PeopleFirst strategy includes a CEO-in-Residence program which allows Alpine to bring proven leadership to situations where additional or new management is needed post-transaction. Alpine is currently investing out of its $1 billion seventh fund.
2 months ago
OpenHotel today announced their status as an Elite Connectivity Partner, the highest designation available in Expedia Group's Connectivity Partner Program. The Expedia Group Connectivity Partner Program recognizes and rewards top connectivity providers – including channel managers, property management systems, central reservation systems, and other vendors – for maintaining high-quality connections and helping lodging properties grow their business on the Expedia Group marketplace. The Elite Connectivity Partner designation is awarded to an exclusive group of top-performing Expedia Group lodging connectivity providers who offer the highest-quality software connection to the Expedia Group marketplace and comprehensive functionality. To be eligible for Elite status, Expedia Group connectivity providers are rated on several technical and performance criteria to ensure they: · Enable a wide range of tools and capabilities in the Expedia Group marketplace. · Provide a quality Expedia Group connection with a reliable user experience. · Streamline the Expedia Group onboarding experience with high-quality support for properties. · Maintain a strong portfolio of high-performing properties in the Expedia Group marketplace. "Our Elite Connectivity Partners are leaders in the hospitality management software industry, demonstrated by their innovative technology and clear understanding of customer needs," said Lisa Chen, Vice President, Global Lodging Connectivity & Solutions. "By choosing to work with an Elite Connectivity Partner, lodging property managers can be confident in a high-quality connection that will empower them to perform at their best in the Expedia Group marketplace." As a part of its designation, OpenHotel may receive early access to new Expedia Group tools and features that they can pilot and integrate into their software. Elite Connectivity Partners also have the opportunity to work directly with Expedia Group's leadership team, providing feedback and helping shape future products and technology solutions. About Expedia Group Expedia Group, Inc. companies power travel for everyone, everywhere through our global platform. Driven by the core belief that travel is a force for good, we help people experience the world in new ways and build lasting connections. We provide industry-leading technology solutions to fuel partner growth and success while facilitating memorable experiences for travelers. The Expedia Group family of brands includes Expedia®, Hotels.com®, Expedia® Partner Solutions, Vrbo®, Egencia®, trivago®, Orbitz®, Travelocity®, Hotwire®, Wotif®, ebookers®, CheapTickets®, Expedia Group™ Media Solutions, Expedia Local Expert®, CarRentals.com™, and Expedia Cruises™.
Load more
HOTEL MANAGEMENT SOFTWARE Category Overview
What is hotel management software?
Hospitality management software provides all software necessities in one easy-to-use, cloud-based platform: hotel booking and reservations management as well as functionality to manage day-to-day front desk agent workflows and general hotel operations.
Hotel management software is typically used in smaller properties like B&Bs and guest houses to streamline back-office and POS (point of sale) functions when staffing is lighter. This is a non-customizable hotel management solution generally combines core hotel property management system functionality with fully integrated channel management (prevent overbookings and connect to travel agents like Expedia), online booking engine, hotel website, guest service portal, housekeeping, maintenance, event management, email marketing, text messaging, customized reporting, surveys, rate management, dynamic pricing, sales lead generation, point-of-sale, payment gateway, and more.
A single login allows the user to streamline access for one or multiple properties based on security profile credentials so hoteliers can see real-time inventory data.
A cloud-based hotel software can be used across all platforms and browsers. Hotel management systems are typically used by smaller boutiques, inns, and vacation rentals that require simple software solutions that combine basic reservation system functionality and automate front office tasks in a user-friendly interface. Larger players in the hotel industry tend to prefer dedicated property management systems for more comprehensive functionality that serves larger properties. Hotel chains and even larger independent hotels tend to use dedicated property management systems that can leverage integrations with other SaaS products in order to boost direct bookings, connect to distribution systems, manage occupancy rates, etc.
Having said that, many popular HMS players like Cloudbeds do offer fully integrated property management systems (cloud PMS) that are purpose built for the hotel business. Less common functionality amongst hotel management software includes room service ordering and a turnkey loyalty program.
How do hoteliers benefit from hotel management software?
Increase ADR (increase revenue): Cross-utilization of key components of the HMS allows properties to track current and past guest behavior and target market upgrades, add-ons and packages through the reservation/ online booking process (credit card processing) as well as through targeted marketing campaigns. Past occupancy trend reports can be utilized to apply dynamic pricing methodology to increase ADR for in-demand periods and shoulder nights. The ability to apply restriction-based pricing within your rate manager that integrates seamlessly to the built-in channel manager connectivity easily and efficiently increases ADR to higher occupancy periods.

Grow Occupancy: In order to increase occupancy, your system must be able to quickly and agilely adapt to booking trends. A true All-in-1 HMS provides pace reporting variances so that the property can identify areas of low occupancy and make price changes that immediately flow out to all channels, along with quickly sending targeted email marketing campaigns to entice more customers during the slower periods. The ability to quickly create packages to increase occupancy and interest in targeted dates is equally important.

Save Time & Money: all-in-one hospitality software providers bundle various automation tools and services into one solution to help unify systems to an integrated all-in-one management solution, saving staff time and providing more visibility throughout hotel operations. Best-in-class providers offer a built-in channel manager with live, two-way direct connections to all major OTA's and GDS's. This saves properties time and money by eliminating the middleman. Room inventory is live across corresponding OTA/GDS, with no need for an intermediary such as a CRS. That being said, many all-in-one HMS providers do connect with top-rated CRS platforms as well.
What is the most advanced PMS software? What property management system do most hotels use?
The most advanced hotel PMS software vendors include vendors like RoomRaccoon, Cloudbeds, RMS Cloud, and Little Hotelier (by Siteminder). The most advanced software is typically built by companies focused on the specific needs of mid-sized to smaller hotels that are well funded with strong engineering and product design resources. While design is not necessarily indicative of advanced capabilities you will likely be able to tell in an instant if a system is dated if it has poor usability. Some vendors may be more advanced than others in specific areas. Cloudbeds for example, has invested significant resources in modules for rate management (PIE) and payments. Compare the following features when deciding between vendors:
Intuitive & easy-to-use interface: A user-friendly interface is the most important factor when choosing mission-critical software for a hotel. If your hotel software is complex and confusing, more mistakes will be made, costing you more money. Common tasks should not take lots of time and steps, as this slows down your team and limits your ability to grow quickly – hence the need for a powerful hotel management software system.
Mobile & tablet optimised: When your manager, housekeeping team, and other staff members need to check details on a booking quickly they shouldn't have to rush back to the office. Any system you use must not only be accessible by, but also optimized for use on mobile phones and tablets. Better yet, your owner should be able to check performance while on holiday.
Clear visibility of the grid: Adding special events that are happening in the region, highlighting returning guests, and identifying guests who are yet to pay their bill are all features your grid should enable by default. Your grid should allow you to quickly & easily see key information about your guests.
Guest profiles: Are you working on building guest loyalty? Guest profiles store your guests' contact information, stay history, and even preferences, so that you can deliver a more personalized experience during their next stay. Better yet, a guest profile with stored CC's of your guest will make it even easier for returning guests.
Want more features? Check out 18 Must-Have Features of a Hotel Management System
What to expect during the implementation of new hotel management software
An HMS that succeeds in quick and efficient on-boarding of new properties is adept at sharing the full scope of the implementation project on the kickoff call and communicating effectively with key decision-makers. The provider should ensure that key decision-makers are available for each of the following calls and that they understand how their role is vital to the success of the implementation. Importing data from the current system, setting up gateway connections, and building out rooms, rates and third-party connections takes diligence. Working with a hospitality management system that can port in previous guest experience and hotel reservation data will help shorten the onboarding process, as well as provide historical data for reporting purposes. Smaller properties can plan for a 3-week onboarding time frame, while larger properties with more complex integrations should plan for 4+ weeks of implementation.
What is the best hotel management software?
Hotel Software (like any software is subjective). Popular players include Cloudbeds, Room Raccoon, Ezee, RMS, and Hotelogix. Read reviews above when selecting a vendor. Make sure their revenue model is aligned (commission-free!) and that their customer support is top-notch because this system will be the lifeblood of your hotel.
FAQ
How does a hotel management system work?
A hotel management system first receives reservations from the hotel's website, booking channels, or manual entry. Then, the reservations are available for staff to manage in the system's dashboard. Hotel management systems often offer integrations with complementary systems like payment processors and customer relationships management (CRM) systems to seamlessly leverage reservation data.
What systems do hotels use?
Hotels most often use a property management system to manage all reservations, check-ins, invoices, and guest profiles. In addition, hotels might use a booking engine to allow reservations to be booked on the hotel website, plus a channel manager to connect to third-party platforms, a revenue management system, and customer relationship management system, and more.
What is the main purpose of hotel management?
The purpose of hotel management is to coordinate all operations of a hotel, from the front desk and housekeeping to food and beverage and finance. Hotel managers are often also responsible for marketing the hotel, complying with local regulations, and hiring and training employees. In addition, the hotel manager will respond to guest complaints and solve any problems that arise.
What is the highest position in a hotel?
The most senior position in a hotel is the general manager. General managers are like the CEO of a hotel; they are responsible for coordination between all departments, hiring employees, solving problems, and ensuring that the hotel meets its goals. Department directors typically report to the general manager (GM), and the GM reports to the hotel owners.
What skills do you need to be a hotel manager?
Hotel managers should have strong leadership, communication, and problem-solving skills. In addition, hotel managers will benefit from marketing skills, budgeting and financial acumen, a high degree of patience, a strong work ethic, and even foreign language proficiency. Experience in the hotel industry is helpful, though it's not a requirement.