HT SCORE
100 out of 100
Hotel Tech Score is a composite ranking comprising of key signals such as: user satisfaction, review quantity, review recency, and vendor submitted information to help buyers better understand their products.
Learn more
Reviews Summary
Ranked #1 out of 8 in Hotel Management Companies
Verified Customer Support
Treebo's customer support processes haven't yet been verified by Hotel Tech Report.
Learn more
Hotel Superhero (by Treebo) Overview
Hotel Superhero (by Treebo) Overview
Hotel Superhero is a next-gen, cloud-based property management software which is built to empower hoteliers and lend a remarkable experience to their guests. With its completely integrated modules ranging from front desk to finance, rate manager to customer profiles, POS to channel manager Superhero is ready to change the PMS ecosystem completely. Join the trend now to experience an unprecedente...
About Treebo
Founded in 2019 | Headquarters in | 20 employees
Pros & Cons
100% recommend
Expert Q&A and Partner Recommendations

Hotel Management Companies
Hospitality, Property management, and Travel accommodations

Hotel Management Companies
Hotel Management, Hotel Investment, Asset Value Development, Management contracts for third-party investors, Hotel Acquisition, and Franchise Hotel

Hotel Management Companies
RedDoorz is Southeast Asia's largest and fast-growing, technology-driven hospitality brand.
View Treebo alternatives
Find the perfect fit
Want to find out if Treebo is the best fit for your hotel?
Take the Quiz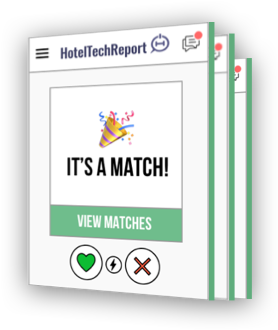 MARKETS SERVED
North America
South America
Europe
Central America
Asia Pacific
Middle East
Africa
Antarctica
Oceania
VERIFIED MARKETS
Low review volume alert
This vendor is 100% below the category average..
Declining share of voice
This vendor has fewer recent reviews than average compared to other top Hotel Management Companies providers. It is advised that you ask for recent references before proceeding.
Hotel Superhero (by Treebo) Review:
Shree Vitthal Manglam, Satara - Frequent user
General Manager from Branded Hotels in Satara (India)
What do you like most?
We are frequent user of Hotel Superhero PMS and this is really easy to operate and keep the track of financials, day to day ops and processes.
What do you dislike or think could be improved?
Reports can be more elaborated and easy to fetch from PMS. Rest looks good to go. Guest history should be accissible.
Monthly subscription (/room/month)
Resources & reports
Treebo doesn't have any free e-books or reports available