10 Best Channel Manager
Hide add-on products
Add-on products are ones that must be purchased with another product and aren't available on their own.
Load More
Recent Channel Managers Articles

1 month ago
Shortly after COVID restrictions were eased, I went on a short golfing trip to Austria. I booked a well-known boutique hotel with a SPA and a fantastic restaurant surrounded by vineyards. I found out later that many other people had the same idea, as the hotel was fully booked for the weekend. Well, good for them, I thought. Anyway, when I arrived, it was raining, and I didn't bring my umbrella with me. So I came into the hotel soaked, hungry, and in desperate need of a shower. Unfortunately, out of the two check-in desks available, only one was operating, and the poor guy was trying hard to check in all the arriving guests as quickly as possible, while doing his best to have a cordial chat with them. Make no mistake: I'm sure it wasn't his fault that we had to wait for five minutes before he finished with the previous guest. When finally my turn came, the receptionist spent a tremendous amount of time staring down at his computer. I tried to ask him a few PMS-related questions, to understand why it was taking so long (of course, he didn't have any idea I knew a thing or two about PMSs), but I started to feel bad for the people waiting behind me, so I stopped any efforts to communicate with him, and I wasn't even told where and until when I could get my breakfast or where the SPA was. And that was the moment I realized, at least on a personal level, that there's something intrinsically wrong with hotel tech today. When Technology Breaks Down Now, I am sure that, if you're a frequent traveler like me, you have similar horror stories. According to a Qualtrics survey, 57% of poor hotel experiences are down to unfriendly staff. Problem is that, very often, hotel staff is unfriendly because they're overworked, especially post-COVID, when properties are operating with skeleton staff. Here's where technology should help, but the Austrian one is the perfect example of a case where it didn't, and this happens way more than we, in the industry, like to admit. Moreover, tech should not only improve operations, but guest experience as well. Bad news is that, often, it fails in both fields. When your tech stack increases workload and waiting time at the reception (or in any other department, for that matter), you know you've got a problem. Technology is fallible, whatever you may think, and choosing the wrong software can heavily penalize your operation. A couple of years ago, a curious news story was published: the Henn-na hotel in Japan, known mainly because a good part of its employees are actual robots, had to "fire" 243 of them for doing "a bad job." One staff member, interviewed by The Mirror, stated: "It's easier now that we're not being frequently called by guests to help with problems with the robots." Well, this is an extreme example, but it's not uncommon to see hotel staff having to find hacks and workarounds to make things work. If you've ever had a job in the hotel business, you know exactly what I am talking about. The Role of the PMS in the Hotel Tech Stack Now, at the core of hotel operations, there's always the PMS, so this is where the majority of problems start: bad integrations, lack of built-in features, etc. Choosing wisely is crucial, but not always easy, especially because hoteliers may be, paradoxically, unaware of the problems they need to solve. This is not due to the fact that hoteliers are bad entrepreneurs, quite the opposite! Problem is that being a hotelier means having to manage many operational aspects of the job, most of which are very complex and detailed. A General Manager, for instance, will obviously have to prioritize certain tasks, rather than spending hours to go deep and understand a certain technical problem. The thing with PMSs is that they're the kind of software which is used by several different departments, so everyone has an opinion on it, yet a partial one. Sales & Marketing will likely never have to insert a group reservation, while the front office department won't have to deal with MICE requests. In my experience, General Managers are the ones which can green light the implementation of a new software, coordinating, understanding and synchronising different departments' needs, but chances are that their vision is limited, due to too many things on their minds, too. And we're back to the hotel in Austria: somebody picks the wrong software, the system makes the life of all (or, at least, some) employees miserable, there's less time to focus on the guests (which is even worse than the previous issue, while, of course, unhappy employees are unlikely to make guests happy), and… Well, you see where I am going with this, don't you? How PMSs Can Improve Operations and Guest Experience So, when picking a PMS, you should always be asking the one million dollar question: will this system make my life (and the life of my staff) easier so that they can make my guests happier? Knowing what to look for in a PMS can make a huge difference, so make sure that you understand what a property management system can (or can't) do for you while trying to go into details during the process. Because if there's anything we have learned over the past two decades, is that the devil is always hidden in details. Here are some of the areas where a good PMS can actually make a difference for both the hotel staff and guests: Reducing the workload during the check-in/out process. A publication by Cornell's Center for Hospitality Research studied guests' tolerance of delays during check-ins, and found that the "breaking point" for US guests is as short as five minutes. There's an interesting discussion on Quora titled "What is the actual average length of time (in minutes) for hotel check-in and check-out?" Of course, the method is far from scientific, but it's a fascinating read. According to the discussion, a best-case-scenario-check-in is at least 2-3 minutes. You know what that means? That if an American guest has two persons in front of him, he will likely leave a pesky review… Self check-in kiosks and apps can dramatically improve the check-in/out experience, yet most PMS do not support the technology; Remove friction during payments. It's not uncommon to find hotels that still manage credit card payments manually. Usually, it goes like this: the back office department receives a booking, and they have to log in into the extranet, find the reservation, get the card, switch to another page for the CVC, get the physical terminal POS, type the total amount and the card details, wait for the transaction to go through. If this doesn't look like a big deal for you, try to time your staff while they do it. I doubt it will take them less than five minutes per transaction. Now, let's say you receive 25 reservations a day: that's over two hours wasted just to charge credit cards. Not to mention what happens if the card does not work, you have to ask for a new one and start the process all over again. A PMS can solve the issue with payment automation proprietary features, or by integrating to third-party providers; Integrate invoicing systems. It may sound crazy in 2021, but I have seen too many hotels where the reception has to ask accountants to issue an invoice and, on the other side, too many accountants typing numbers manually from PMSs reports into their accounting systems… A simple integration will save hours of manpower every day; Connect your PMS to your SPA system. In most cases, if a hotel guest wants to book a treatment at the desk, the reception has to call the SPA, check availability and then book. Integrating the two systems will dramatically reduce workload, and guests will also be able to book and check availability directly online; Get smart in F&B. The adoption of QR codes and online ordering increased dramatically due to anti-COVID guidelines, and this is a prime example of a system that can dramatically reduce waiting times and improve guest experience. Customers are able to order (and pay) immediately on their phones. This reduces the waiting time (the waiter does not have to come and take your order or bring you the bill). Customers are in full control of the timing, and restaurants can allocate less staff to serve the same number of people, saving money. Moreover, thanks to Kitchen Display Systems (KDS), orders are not printed on paper but are shown digitally on a screen in the kitchen. KDS can also measure the average time needed to cook a meal, improving efficiency and customer satisfaction; Housekeeping digitalization. Another feature that COVID dramatically accelerated is the adoption of housekeeping apps, both built-in in the PMS or provided by third-party vendors. They reduce workload and make communication between departments easier. Hoteliers can also benchmark housekeeping staff timing to optimize operations and - particularly important for green hotels - drastically reduce the use of paper. According to a study, hotels use almost 2B A4 sheets per year in the United States only, meaning that 268,000 trees are chopped down annually only to fulfill the hotel industry's needs. It's the equivalent of 15 New York Central Park worth of trees cut every year! Automated emailing. Even though this is a feature we tend to associate with CRMs, some PMSs provide built-in functionality to communicate with guests pre/mid/post-stay, improving both the guest experience and increasing revenue coming from ancillary services proposed in the emails; Connect. Connect. Connect. It may sound crazy, but there are still a lot of hotels without a proper 2-way-integration between the PMS and the channel manager. It goes without saying that linking the two systems will dramatically reduce workload and bring human error down to virtually zero. Understand the Tradeoffs of New Technology to Maximize Impact Paul Virilio once stated: "When you invent the ship, you also invent the shipwreck; when you invent the plane you also invent the plane crash; and when you invent electricity, you invent electrocution... Every technology carries its own negativity, which is invented at the same time as technical progress." This is true for hotel tech as well, that is why implementing technology just for the sake of it it's never a good idea. Choosing any software, and PMSs, in particular, requires a complete understanding of the property's current (and future) needs. The risk with picking the wrong system is to end up like the Austrian hotel I wrote about at the beginning of this piece. At HotelTime Solutions, we provide tailored solutions and follow our customers during all the phases of the implementation, making sure that they can focus on what they do best: taking care of their guests.
3 months ago
Without a channel manager, hotels must manually update inventory and availability on each channel -- a tedious, time-consuming process that often creates inconsistencies across channels. A channel manager also empowers hotels with greater control over the channel mix. Revenue managers can set specific targets on a channel-by-channel basis, and then adjust inventory and/or pricing on individual channels to optimize revenue. By using this dynamic approach, Revenue managers can more precisely manage a hotel's distribution and prioritize the most profitable channels at any given time. Presently, only about 50% of hotels worldwide employ dedicated channel managers to help them automate, manage and optimize online distribution. If your hotel is considering a channel manager, here are the top criteria to use when choosing the best channel manager for your hotel. What is a Channel Manager? A channel manager is a simple yet powerful piece of hotel technology that increases occupancy, saves time, boosts direct bookings and maximizes online sales. It allows a hotel to expand its reach and online bookings, as well as more easily manage its rates, availability, and reservations. With a channel manager, hotels can connect to hundreds of online distribution channels in real-time. This allows the hotel to boost visibility (and ultimately reservations) with almost no risk of being overbooked. Channel managers can connect to any of the following: Online travel agencies (OTAs): Booking.com, Agoda and Expedia, also any metasearch channel that has direct booking functionality (think TripAdvisor and Google Hotels) Vacation rental platforms like AirBnB and Homeaway Brick and mortar travel agencies: Channel managers allow you to sell inventory via GDS Direct: this is through your hotel website and booking engine Real-Time Connectivity and Pooled Inventory One of the major benefits of hotel channel managers is real-time connectivity; without it, the risk of overbooking remains. The best way to accomplish this real-time synchronization is through two-way XML connectivity. Instant sync ensures that room rates and availability are current and accurate across all chosen channels. Without that assurance, a channel manager will be less effective in increasing your bookings and resulting revenue. Effective channel management also requires a pooled inventory model, which means that your room inventory is shared across channels, rather than allocated manually on a channel-by-channel basis. Pooled inventory ensures accurate availability so that rooms can be advertised across all channels at the same time, without fear of overbooking (or double bookings). Channel Optimization To distribute inventory on the most optimal channels for your hotel, you'll first need to know which channels matter most. Look closely at which channels a potential channel manager supports. If any of your most important channels are missing, consider another vendor. Channels vary dramatically by region. Also: refer to your guest personas (or take the time to do that critical work!) to determine which channels help you reach those kinds of guests. It's also revealing to consult your CRS reports to surface the popular booking channels among your target demographics. "If you're a hotel looking to attract Chinese travelers, for example, you will want access to the booking channels that Chinese travelers use most, like Ctrip or Fliggy. The makeup of travelers is constantly evolving, so gaining access to these more niche channels, as well as the top global ones, will allow you to broaden your distribution strategy and attract new types of guests." SiteMinder director of product Gregor Vogel, in TravelDaily The best channel manager allows you to leverage your most productive channels, as well as experiment with less-obvious channels that might bring you untapped demand from hard-to-reach markets. And it doesn't hurt to ask vendors for recommendations on which other channels you should consider -- the answer will show you how the company approaches customer service. Training, Support, and Implementation As with any new system, users will have questions and encounter issues that require troubleshooting, so training and constant support is a must. Depending on the size of your property, this could be a make-or-break item. You need to know what training is available, how much it costs, and if it's offered in the appropriate time zones and languages for your business. The same goes with ongoing support -- you should be able to get a response via chat, e-mail, or phone within a few hours at the most. There are five milestones on the path to implementing a channel manager. These include an introduction, group training, setup, private follow-up, and set live. Free trials typically last about 2-weeks where the hotelier can test out the full feature set and upon completion can immediately activate their subscription or choose not to invest at no further cost. Deep Integrations with Pricing Rules A good channel manager should have the ability to integrate with all the hotel's existing core systems, such as the PMS, RMS, and CRS. PMS: The property management system is the central hub for hotel management, so data from the channel manager must flow back and forth. RMS: To accurately and effectively manage revenue and profits, the revenue management system and channel manager need to share data. CRS: For seamless operations and a single unified view of property management, the channel manager must feed data to the central reservation system which then links with other systems. An effective channel manager eliminates content inconsistencies by making it easy to update room inventory, availability, and rate plans through a simple interface. This interface should also facilitate cross-channel content updates, you can update your property's photos, descriptions, room types, and related content all from one central location. No more endless manual updates, or forgetting to update content on a rarely-used channel. "The ability for distribution technology to seamlessly manage and sync content can save property's time and, more importantly, drive reservations." Cloudbeds director of global partnerships Sebastien Leitner Hotels should also be able to set pricing- and availability-related rules to maximize profitability on each channel. These include: Direct pricing rules to maintain the direct channel's Best Available Rates, setting stop-sells for rooms and packages when a specific channel has met its targets, setting the minimum number of days a booking can be made (to entice specific behaviors on certain channels), and offering discounted rates prior to a guests' arrival. Intuitive, Easy-to-Understand Reporting Channel managers provide valuable data for revenue managers to adjust their distribution strategy dynamically. The right channel manager for your hotel is the one that gives you the insights you need to optimize your channel mix. It's not enough to just distribute inventory across channels; best-in-class channel managers invest heavily in advanced analytics and easy-to-understand reports that show occupancy, reservations, and revenue for specific periods of time. m. Armed with this information, revenue managers can make pricing decisions based on supply and demand. The reports will identify under- and over-performing channels for further investigation. For channels where the marketing cost per booking is low, it may be advantageous to address underperformance with price adjustments to encourage more bookings. For channels with high commissions or other customer acquisition costs, a spike in bookings may negatively affect a hotel's Net RevPAR. Choosing the Best Channel Manager for Your Hotel Channel managers are valuable allies for revenue managers as they balance profitability-per-booking with gross room revenue targets. Distributing your inventory to the broadest base of connected channels maintains visibility and increases your chances of bookings. The ability to selectively choose online channels keeps you in control over the optimal channel mix and profitability at the booking level. When vetting vendors, use the criteria above and ask the following questions to determine the best channel manager for your property: How many channels are you connected to? Are you connected to the most important channels for my hotel? How many channels, room types per channel, and days can my hotel manage simultaneously? How far out can you manage availability? What reports will you provide me? Will you show me which channels deliver the most bookings and which provide the most revenue? Read relevant and recent reviews of the 10 top rated hotel channel managers.

1 year ago
Revenue management has made great strides in recent years. The transition to cloud-based systems built flexibility into the software development process, accelerating the pace of new features. The shorter cycles allow the software to more accurately meet the evolving needs of hoteliers. This is a relief to many hoteliers with less-than-pleasant memories of the shackles of frozen legacy technology. "Hotels face large hurdles to shrug off legacy back-end systems. Revenue management and the related issues of marketing and distribution require a full set of data to be done right." -Skift A review of today's revenue management tools highlights just how far the industry has come in fulfilling a vision of connected revenue management systems that use data to dynamically price room inventory. Real-time, data-driven intelligence now comes standard in the industry-leading tools. An agile approach to releasing new features is also a requirement. As the industry experiments with new ways to sell its inventory, such as attribute-based selling, the best revenue management software anticipate change, test features, and deliver on the promise of true revenue optimization. Even so, only 1 in 10 hotels deploys some level of revenue management software, due largely to the complexity of practicing proper revenue management. A comprehensive approach to revenue management generally includes a solution from each of the following categories: CRS, RMS, rate shopper, and business intelligence. Some solutions offer more of a one-stop-shop, while others overlap. Whether you choose to stick with one multi-purpose solution or craft a bespoke tech stack, be sure to prioritize agility, flexibility, and extensibility. You want a vendor that keeps ahead of the trends, while also offering a flexible product that can be customized to your needs through flexible implementation and extensible integrations. With that in mind, here are the top tools you need to improve your revenue management, as rated by the Hotel Tech Report community of verified customers. Central reservation systems (CRS) The central reservation system is the heart of revenue management. Everything pumps through the CRS: each reservation is processed and managed in this centralized hub which prevents double booking and keeps availability updated in real-time across all systems and channels. As such, the CRS acts as your distribution hub. Any inventory distributed to third-party channels will flow out from the CRS via a two-way connection that pulls inventory once its booked while also pushing out newly available inventory for potential booking. While there are technically CRS platforms that do not automate availability across channels, this approach is not recommended. Manual updates to third-party channels nearly always result in double-booking. That being said, some may prefer a basic CRS augmented with a channel manager. Desirable features: XML connectivity to your preferred third-party channels, extensible modules that allow you to reduce the clutter of unwanted features; decent reporting with visibility into channel profitability; integrations with your other technology solutions; 99.9% uptime; 24/7 customer support; compliance with global security standards. The top three central reservations systems solutions: TravelTripper. The TravelTripper CRS integrates with major PMS software to ensure accurate distribution of rates and availability. Windsurfer by SHR. The Windsurfer CRS features an Internet Booking Engine (IBE) to merchandise and sell your rooms, packages, and add-ons in any configuration. TravelClick's iHotelier. The CRS from TravelClick maximizes visibility across all distribution channels and drive demand to your property, with a focus on direct bookings. Revenue management software (RMS) Revenue management software, also known as revenue optimization (RO), focuses on optimizing revenue through better pricing decisions. While inputs vary across solutions, the two primary factors that determine price are the demand forecasts for an individual property, as well as the local market's popularity. Automation factors heavily in RMS, although some solutions provide levers to control these pricing decisions manually. Desirable features: real-time direct connects to the distribution channels you use most; real-time calendar updates of new bookings and cancellations; demand-based pricing optimization at both property and market level; integrated demand forecasting to inform pricing decisions; customizable levels of automation for adjusting pricing in real-time; easy integrations with your CRS and business intelligence tools. The top three revenue management software solutions: IDeaS G3. One of the largest incumbents, IDeaS is a division of global conglomerate SAS. The company serves 10,000 properties with its revenue management software that increases "better revenue" opportunities across the entire hotel operation. Duetto Gamechanger. Duetto's "revenue strategy platform" focuses on pricing decisions based on micro-segmentation, which means that each channel, room type, and segment can be independently yielded in real-time. Atomize. The only startup on the top three, Atomize's cloud-based system can fully automate pricing decisions, or provide pricing recommendations based on revenue urgency for manual adjustment. Rate shoppers Rate shoppers save time. Lots of time. Only recently, a revenue manager would pull rate data from the competition in a spreadsheet to track changes. Or perhaps rely on a rudimentary module baked into an existing technology solution. Today's rate shoppers make manual updates and inaccurate competitive rates a thing of the past. A rate shopper has two primary functions: to see how your hotel's competition is pricing rooms and to identify channels that violate parity agreements. This information can then be used to react to competitor pricing and to rectify parity violation with offending channels. Rate shoppers are the most easy-to-implement revenue management solutions. As they shop publicly available rates, there's no integration hurdle to clear. Within a few days, a hotel's rooms can be mapped, its competitive set defined, and reports pulled that accurately guide pricing decisions. Desirable features: Rate data pulled from sanctioned direct API connections; robust room mapping that allows you to build an apples-to-apples comparison; easy-to-understand visual reports that identify parity violations; comprehensive event schedule to accurately identify factors impacting market demand. The top rated rate shopping solutions: TravelClick Demand360. Recently acquired by Amadeus, Demand360 offers a segmented view of historical and future pricing across the market and a hotel's competitive set. Rate Insight by OTA Insight. A relative newcomer, OTA Insight's Rate Insight product has captured a sizable chunk of the market with a focus on data visualization and ease of use. Business intelligence for hotels If the central reservation system is the heart of revenue management, business intelligence is the brain. Your BI system will process and analyze your hotel's data, alongside market demand data, and deliver insights that help you understand performance. It's true that most revenue management software has reporting functionality. However, the more data-hungry visualizers won't be satisfied with limited analytics and reporting. BI solutions unlock insights hidden in data, while also providing a gut check for hoteliers with robust reports. Since BI tools are integration-heavy, they often paint the most accurate picture of a hotel's performance. By pulling in data from multiple sources, BI improves the accuracy of its own analysis and insight into the true state of a hotel's revenue forecasts. Desirable features: Customizable reporting according to your own individual KPIs; real-time connections across your hotel's tech stack; visual dashboards that are easy to understand; exportable reports to share with your team. These are the top three business intelligence solutions for hotels: HotelIQ. The HotelIQ solution pulls in data from the property management system, as well as other connected operational software, to glean insights. Reports can be at the property level, portfolio, or brand. Revenue Insight by OTA Insight. The business intelligence tool from OTA Insight features a flexible approach for smarter hotel analytics. Year-over-year performance is trackable and combines future and historical performance. Juyo Analytics. Juyo Analytics uses dashboards for data visualization, forecasting, and revenue pacing. The tool also allows for productivity tracking of sales teams. Channel managers A channel manager is a specialized tool for those hoteliers seeking much tighter control over where and how inventory is distributed. If the CRS is the heart, the channel manager is the valves, controlling where your inventory flows. Many RMS solutions have integrated channel managers, so this may be redundant functionality for some. Nonetheless, for those looking for a light-touch software approach that doesn't involve RMS, a channel manager can be used in conjunction with a CRS and rate shopper to adjust pricing based on internal property targets and external demand factors. Desirable features: Easy, stress-free connectivity to your CRS; ability to update the content of individual room types across channels; allocation management to control availability on each channel; consider GDS/metasearch connectivity; decent reporting that provides visibility into channel profitability and booking trends. These are the top three channel managers for hotels: MyAllocator by Cloudbeds. The Cloudbeds channel manager connects the property management software in real-time to global distribution channels, including Airbnb and niche sites for hostels and backpackers. SiteMinder. With 350 direct connections to distribution channels, as well as 250 integrations with popular hotel software, SiteMinder's channel manager has wide reach. Cubilis by Stardekk. Stardekk's channel manager helps with online management of availability and rates on many booking channels. With their integrated booking engine is you can receive commission-free bookings through your hotel website.
Load more
Recent Channel Managers News & Community Updates

2 months ago
Mexican travelers are now considerably more enthusiastic yet discerning about travel than before the pandemic, and local accommodation providers will have to do more to meet their expectations, new research by SiteMinder, the world's largest open hotel commerce platform, shows. SiteMinder's Changing Traveler Report 2021: Mexico Edition, based on the survey responses of more than 870 local travelers, has found that the majority of the Mexican travelling population now expects better accommodation standards than before Covid, with 40.7% expecting higher standards and 20.4% much higher. The findings reflect the greater emphasis that travelers are now placing on health and safety, as well as their desire for memorable and experience-led stays – a result of months of pent-up demand due to Covid restrictions. In fact, some 78% of Mexican holidaymakers plan to travel either more (40%) or the same (38%) compared to before the Covid-19 pandemic. Only a small minority say they will never travel again (3%) and this is down from the 5% who answered the same at this time last year. However, SiteMinder's study also reveals that Mexican travelers are more budget-conscious than ever when deciding where to spend their next trip, with 44% of respondents listing this as one of their top two priorities when choosing where to visit. "The enthusiasm shown by Mexican travelers in this year's Changing Traveler Report should be very encouraging for hoteliers, but it should also serve as a reminder to not get complacent during this critical time of recovery," says Jason Lugo, Senior Regional Director for Latin America at SiteMinder. "Hoteliers need to respond to the needs of new and evolved travelers, by using technology to offer value for money with competitive rates, attractive offers and a holistic focus on the guest experience." A focus on enhancing the experience of guests need not be hard, says Lugo, citing that over 85% of Mexican travelers are not opposed to their personal data being used to improve their visit. Additionally, direct bookings remain the most popular way of booking accommodation among Mexican travelers, with 26% favoring direct bookings over any other booking method. "Accommodation providers need to work smart, leaning on technology to optimize their communications with their guests, respond quickly to market dynamics, push the right promotions to the right customers, and free up valuable time," says Lugo. "Mexican travelers are giving hotels permission to use their data to create these experiences. So, during this time of fewer hotel resources and heightened competition, it would be wise to capitalize on this opportunity." SiteMinder's World Hotel Index shows that while international visitors still make up the majority of guests in Mexico, over 35% of hotel arrivals in August are locals.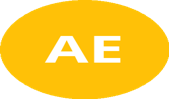 2 months ago
Cloudbeds, the fastest growing hospitality management platform today, announced a partnership with Rakuten Travel Xchange, the hotel wholesale and travel technology division within the Rakuten Group. The collaboration connects Cloudbeds with Rakuten Travel, the highly ranked OTA in Japan, and 400+ B2B partners connected worldwide through API connections, travel agent portals, and websites. The unique and diverse distribution channels allow Cloudbeds to extend its reach to the extensive Rakuten Travel Xchange customer base through a single connection. In addition, Rakuten Travel Xchange adds the Cloudbeds inventory of properties that use its award-winning technology platform to manage all aspects of their business, from booking engines to payments. "We are always seeking high-value partners to complement our expanding platform, "says Anna Tsujihata, Head of Hotel Contracting and Connectivity, of Rakuten Travel Xchange. "With Cloudbeds now part of our global distribution platform, we expand our offerings to travelers seeking unique properties with superior guest experiences." "As global travel reopens, we want our properties to be available to the largest customer base possible," says Sebastian Leitner, VP of Partnerships for Cloudbeds. "By partnering with Rakuten Travel Xchange, a major global player and distribution channel in Japan; we significantly increase our global footprint. We are excited to partner with them." The announcement comes as the pandemic wanes and travel demand is increasing. Since the beginning of the year, Rakuten Travel Xchange has seen bookings increase month after month, with strong demands coming from the United States and Mexico in particular. As restrictions have started to lift in other markets, travel in these geographies has followed similar trends. What is clear is that there is a large amount of pent-up demand. Rakuten Travel Xchange is seeing this demand in real-time across its global distribution network. About Rakuten Travel Xchange Rakuten Travel Xchange is a hotel distribution service providing travel retailers around the world owned by the Rakuten Group, Inc., a global leader in Internet services. It enables accommodation partners to distribute their inventory through an extensive global distribution network that includes Rakuten Group's branded sites, other online travel agents, wholesalers, airlines, app-only players, loyalty programs, and an assortment of offline retailers including travel agents and call center operators.

2 months ago
For the first time in over 275 days, data from SiteMinder's World Hotel Index reveals that on Wednesday, July 14, 2021, the volume of bookings to hotels in Germany again began exceeding the global average. Following generally stable cases and a ramping vaccine campaign, German hotel bookings have risen rapidly in recent months, from 15.58% on May 1 to 62.61% on July 14, when it passed the global average, in comparison to the same time periods in 2019. The booking momentum is largely being driven by last-minute summer bookings from local German travellers. According to the data by SiteMinder, the world's largest open hotel commerce platform, the city of Berlin has responded fastest, currently recording 76.3% of the hotel booking volumes it experienced at this same time in 2019. Berlin's hotel bookings are followed by Hamburg's at 61.57% of 2019 levels, and Munich's at 53.17% of pre-pandemic levels. While domestic travellers continue to make up the vast majority of stays, SiteMinder's data also points to signs that international travel is making a gradual comeback, spurred on by the reopening to non-EU nations, such as the U.S. (the country's third biggest source market). The percentage of bookings made to German hotels by international guests in July is the highest it has been this year, at 25.1%, and SiteMinder's arrivals data displays that 33.8% of booked stays for December are currently from international guests. Quickly making up ground for Europe While Germany is currently placed 11th out of the 16 European countries in SiteMinder's World Hotel Index—ahead of France, Denmark, Netherlands, Czech Republic and Austria—its hotel booking volumes are recovering faster than any other country's across the continent. Its rally from 15.58% on May 1, to 68.73% of 2019 booking volumes now, represents growth of more than 340%. "In spite of a delay in reopening compared to much of continental Europe, bookings have risen rapidly in recent weeks, as travel looks to become normalised once again. After the difficult start to the year, I'm thrilled for our hoteliers, who after many months without guests can look forward to welcoming them once more," says Clemens Fisch, Regional Director DACH & EMEA at SiteMinder. "What this means, however, is a need to quickly adjust to the changed preferences and behaviours of travellers, as the guests that hoteliers welcome going forward won't necessarily be the same guests that they accommodated before. Technology is a critical investment for hoteliers at this time, to better understand their guests, distribute their rooms where their guests are looking, market their properties in the best way, and ultimately maximise this growth in bookings we're seeing."
Load more
CHANNEL MANAGER Category Overview
What is a channel manager?
A hotel channel manager is a technology that allows hotels to expand reach and visibility online by listing across multiple hotel booking sites, as well as more easily manage its rates, availability, and reservations. With a channel manager, hotels can access hundreds of online distribution channels and connect to as many as they like at the same time. Hotels can list all of their rooms and availability on all online channels from OTAs (online travel agencies) like Expedia and Booking.com, GDS and even vacation rental booking channels like AirBnB and Homeaway. A channel manager will update these automatically and in real-time when a booking is made, thanks to a pooled inventory model. This allows the hotel to maximize occupancy and reservations with minimal risk of being overbooked. Channel managers have an indirect benefit of helping you improve metasearch ad performance (e.g. TripAdvisor) by ensuring that you can spend on advertising without double booking across channels.
For info on channel manager trends to automate your distribution and boost online sales download the 2020 Hoteliers Guide to Channel Management Software
How can a channel manager improve profitability and efficiency?
Increase occupancy: Hotels can list on multiple channels at once which is an opportunity to broaden their reach across business, domestic and international travelers and increase the chance of being booked.
Stay in control and save time: Rooms listings and availability are automatically updated on direct and indirect sales channels. Hotels can leverage yield management to maximize occupancy rates and reduce over bookings.
Maximize profits: Reputable channel manager technology can be integrated with a hotel's booking engine, which promotes direct bookings. This ensures the hotel is kept at the forefront of the guest acquisition strategy and customer acquisition costs are kept under control. Rate automation and rules can maintain the pricing strategy with little effort in real-time.
What are the most important features of a channel manager?
Supports your existing booking sites and has a large network: Hoteliers will want to make sure their preferred channels are supported by the channel manager they plan to invest in. Additionally, it's important the hotel has the opportunity to connect with many new booking sites, in new markets, to grow business and revenue. It's important the hotel can have the opportunity to connect with many new booking sites, in new markets, to grow business and revenue.
Deep system integrations: The channel manager should be able to integrate with existing systems such as the PMS, RMS, and CRS, and ensure seamless, two-way reservation delivery.
Simple and effective reporting: To manage revenue properly, the channel manager needs to provide the hotelier with a clear view on channel performance for as many channels as the hotel is connected to.
Pooled inventory: It's vital that the channel manager operates on a pooled inventory model, to minimize overbooking and maximize the room sales.
Real-time channel management: Manage room inventory, availability and rate plans across all channels through a simple user interface, in real-time.
What is the business impact of a great channel manager?
Increased total reservations and revenue: With more visibility on more channels, the hotel should attract more reservations than ever before. Even a small increase in occupancy rate from the channel manager should have a very positive effect on monthly and annual revenue. Results will vary according to occupancy rate and average daily rate of the hotel.
Growth in occupancy rate: It depends on the size of the property and the amount of connected channels. An increase of 10% or more is very achievable.
Drives more profits: By setting direct pricing rules in the channel manager, hotels ensure direct bookings always offer the best value. Other approaches to improve profits include stop-selling rooms and packages, setting a minimum number of days per stay, or creating discounted rates.
What are the key integrations that every channel should have?
PMS - The property management system is the central hub for hotel management so it's crucial that data from the channel manager is being communicated back and forth.
RMS - To accurately and effectively manage revenue and profits, the revenue management system and channel manager need to share data.
CRS - Again, for seamless operations and a single view of property management, the channel manager needs to feed data to the central reservation system which then links with other systems.
What is the typical pricing for a channel manager?
For channel manager and property management system integration, a fee of $199 is incurred during setup. Monthly fees can be as low as $59 for small properties (1-5 rooms). Prices then rise as room numbers increase. The maximum price is $669 per month for a property of 751+ rooms. Popular channel managers like SiteMinder and myallocator (Cloudbeds) start around $75 per month and are extremely affordable. Channel management providers often bundle services like a booking engine or hotel website which can increase cost.