HT SCORE
74 out of 100
Hotel Tech Score is a composite ranking comprising of key signals such as: user satisfaction, review quantity, review recency, and vendor submitted information to help buyers better understand their products.
Learn more
Reviews Summary
Ranked #9 out of 35 in Direct Booking Tools
Verified Customer Support
Mobility Mojo's customer support processes haven't yet been verified by Hotel Tech Report.
Learn more
Most popular for
Serviced Apartment

1 verified reviews

Budget

1 verified reviews
Mobility Mojo Overview
World's first self-audit toolkit for hotel accessibility. Display your hotel's accessible features on your own website within a matter of hours. Improve compliance and convert more direct bookings. 25% average increase in accessible bedroom bookings.
About Mobility Mojo
Founded in 2017 | Headquarters in Ireland | 5 employees
Senior and Accessible travel is the fastest growing yet the most underserved market in tourism today. Mobility Mojo helps hotels bring accessibility into the ma...
Pros & Cons
100% recommend
Expert Q&A and Partner Recommendations
Mobility Mojo Alternatives

Direct Booking Tools
Create personalised, engaging experiences.

Direct Booking Tools
Developed for hoteliers by hoteliers, The Guestbook: Cash Rewards Suite is a collection of growth driving enhancements to help boost direct bookings and increase your net revenue.
Direct Booking Tools
Market Your Reviews to Drive More Bookings
View Mobility Mojo alternatives
Find the perfect fit
Want to find out if Mobility Mojo is the best fit for your hotel?
Take the Quiz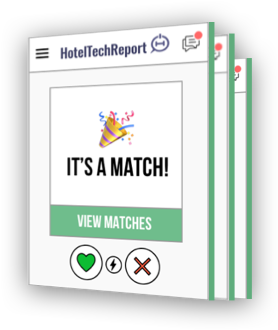 GETTING STARTED
Download the 2021 Direct Booking Tools buyer's guide
Free download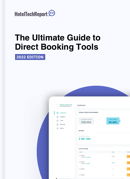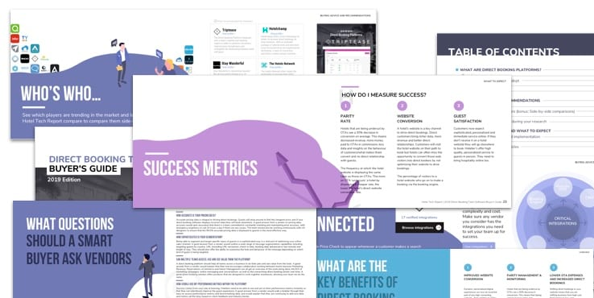 OTA Parity Live Feed
Parity Reports
Surge Alerts
Pop-up Messages
Custom Segment Messaging
Messaging Analytics
Live Chat
Facebook Messenger Integration
Review compilation widget
Price Comparison
Analytics dashboard
Metasearch Survelliance
Instant redeemable rewards
MARKETS SERVED
North America
South America
Europe
Asia Pacific
Middle East
Africa
VERIFIED MARKETS
Low review volume alert
This vendor is 92% below the category average..
Declining share of voice
This vendor has fewer recent reviews than average compared to other top Direct Booking Tools providers. It is advised that you ask for recent references before proceeding.
Mobility Mojo Review:
User friendly for all
Hotel General Manager from Other in (Ireland)
What do you like most?
Very clear guidelines, no grey areas so when guests arrive they know exactly what to expect, a hassle free tool.
What do you dislike or think could be improved?
Very little if anything to be honest, really can't think of any suggestions for improvement right now. Excellent overall well done
Mobility Mojo Review:
A "must have" tool!!!
Hotel Manager from Budget in Brugge (Belgium)
What do you like most?
When you work with Mobility Mojo, you are generating money automatically, so that is easy money for our hotel business
What do you dislike or think could be improved?
I do not really know what should be improved because it is logic and very helpful to generate extra revenue.
Mobility Mojo Review:
Wonderful service from Mobility Mojo
General Manager from Boutique in Killarney (Ireland)
What do you like most?
Our experience with Mobility Mojo from start to finish was excellent. The ease of uploading photographs and information made our job much less tedious than it has been when dealing with other sites where ...
What do you dislike or think could be improved?
We are all aware that accessibility will become a major factor in our hotels and post Covid I would like to see Mobility Mojo doing audits in person on hotels in terms of other aspects of accessibility - ...
Mobility Mojo Review:
Excellent to work with, really quick to reply to emails and assist
Area Manager from Serviced Apartment in (Ireland)
What do you like most?
Great tool. Quick and easy to set up. Customers have commented that they like to see the information displayed. ROI very positive.
What do you dislike or think could be improved?
We have not come across any issues that require improvement. Perhaps there could be some expansion into other areas and perhaps a little more awareness in the market.
Freemium (hotel can trial for free)
30 day trial
Monthly service fee
Less than $1000/month
Commission or Revenue Share
% of room upsell revenue