10 Best Self-Service & Contactless Check-in Solutions
Hide add-on products
Add-on products are ones that must be purchased with another product and aren't available on their own.
Load More
Recent Self Service & Contactless Checkin Articles

4 weeks ago
Digital registration for hotels is a win all around. It makes your hotel safer by reducing contact. It's more convenient for guests. And it helps your staff keep better records. Many hotels were already moving towards digital registration because of these advantages, but the Covid-19 era caused everyone to rush towards digital registration whether they were ready or not. Now that we've all more or less settled into digital registration, it's time to turn our focus towards making it better. With that in mind, this article aims to show you five immediately applicable steps you can take to improve your hotel's digital registration process.   1. Collect guest data from the outset With guests finding hotels and registering online, it's easier than ever to plug them into your marketing channels. With their permission, you can easily collect guests' email and social media accounts. This allows you to reach out to them to keep your brand in the front of their mind, and it also allows you to use their data to learn what it is that makes guests choose your hotel over others. But it all starts with using data intentionally.    2. Leveraging popular messaging channels to set expectations When guests digitally register, it allows you to easily open communication channels before they ever even arrive. A texting toolkit like Akia can integrate with your property management systems (PMS) to personalize information and even automate many of the common queries, only directing the conversation to staff when necessary. This frees up staff time and it significantly quickens response times for customers.   3. Go fully contactless by offering mobile key The last thing people want after a long day of traveling is to stand in a slow-moving line at a hotel lobby. Even without the need for social distancing these days, it is simply a more convenient guest experience to enter a hotel and go directly to your room and then directly into a cozy hotel bed. Digital key platforms like Flexipass easily integrate with your digital registration process in order to provide the absolute most convenient guest experience possible.   4. Audit cybersecurity and data storage There's a lot on the upside of digital registration, but let's not ignore the downside. Data is currency these days, and we make ourselves targets when collecting a lot of digital data. Improving security is your responsibility, and it is also in your best interests; we've all seen a brand dragged through the mud after a security breach. A good PMS will have high quality security systems built into it. As you further integrate digital registration, it's time to make sure that you and your staff are informed of security best practices and keeping the PMS up to date.   5. Focus on usability and experience design Hotels use a variety of programs from other companies in our digital world. Many of these digital platforms allow you to customize them in order to present your consistent brand image across all of the platforms; the platforms likely will even help you do this. It's a step you should absolutely take. Your brand is the reason guests choose you over all the other hotels they see listed nearby, so make sure they see it bright and clear. -- With the rush to implement a hotel digital registration process, hoteliers need to make sure they are also providing the best customer experience possible. You will see the most immediate benefit to your hotel's digital registration process by improving the data use, communication, convenience, security, and presentation of your digital platforms.   

1 month ago
Will 2021 see the return of travel? As vaccinated populations grow, many international governments are looking to energize the travel industry with discussions around "vaccine passport" programs and the reopening of borders ahead of the all-important summer tourist season. As the year progresses, will there be a significant spike in demand for flights and hotels? And in which markets? Will road trips and outdoor destinations continue to be popular to accommodate social distancing or are travelers setting their sights on more exotic locales?  It's important for hoteliers to prepare for a few different scenarios this year based on consumer confidence levels. To best capture available demand and ease travel-related concerns, hoteliers will want to focus on providing guests a clean, welcoming environment.    Meet the Expectations of "Generation Clean"  Cleanliness will remain a top priority for travelers this year and will weigh heavily in their decision to book accommodations. In a recent traveler survey, 2 out of 3 people say COVID-19 prevention measures are very important to know before they book, while only 25% say price is the key driver behind selecting their next destination.   That means the "Generation Clean" traveler is prioritizing health and sanitization in booking decisions and wants to feel the property is doing enough to ensure their safety.  As a hotelier, make sure to communicate the cleanliness standards and protocols your property has put in place. Add these details to your website and booking engine to make the property more attractive to shoppers. Pre-arrival emails that highlight specific safeguards your property is implementing, and what type of experience guests can expect onsite will be welcome and appreciated.    Provide Stress-Free Contactless Experiences   Expectations for contactless experiences such as keyless entry, mobile check-in/out, and automated service requests were already on the rise before COVID-19. Current social distancing guidelines have accelerated the adoption of contactless technology and digital experiences.  Contactless experiences not only drive convenience, but 62% of guests prefer to check-in and out through a hotel app. The introduction of these digital touchpoints can also provide hoteliers with opportunities to drive ancillary revenue and collect more actionable data to deliver memorable experiences. For example, if you know your guest has checked into their room via the property's mobile app, perhaps consider sending them a text message or push notification to see if they'd like to order contactless room service.   These digital interactions are a welcome addition to travelers' experiences and lets them know you are still offering attentive service, even though your staff is not immediately visible.     Personalize Each Step of the Guest's Journey Hoteliers are discovering that loyalty is evolving beyond point-based reward programs to entice repeat bookings. COVID-19 has advanced the pace of technology adoption to build better guest experiences. With low room rates in abundance and high uncertainty around travel guidelines, non-price factors such as trust and the ability to deliver safe and memorable experiences are increasingly driving booking behavior. In fact, 79% of consumers say they are more loyal to brands with higher levels of personalization.  Every pre-trip questionnaire, email, digital service request, or mobile purchase is a building block for a personalized experience. But hoteliers need integrated systems to make true personalization a reality. By leveraging centralized data across your technology stack, hoteliers can convert guest preferences and profile details into actionable information for service delivery staff. After all, a personalized experience is a differentiated experience that can ultimately earn you a lifelong customer.    In a world where travel is evolving rapidly, some consumer expectations and behaviors are sure to become standards. Hoteliers need to take bold action to embrace these changes and elevated expectations for cleanliness, contactless experiences, and increased personalization. By focusing on integrated technology to deliver these priorities, hoteliers will ultimately drive more demand for their business and deepen their connection with guests.  
Load more
Recent Self Service & Contactless Checkin News & Community Updates

3 days ago
For many hoteliers, 2021 is likely to be a year of experimentation, both with new technology and existing tools that have gained new purpose. The abrupt end to the previous business cycle, brought on by the arrival of COVID-19, showed the industry guests are looking for increased flexibility with regards to the check-in process. Maestro, the preferred cloud and on-premises PMS solution for independent hotels, luxury resorts, conference centers, vacation rentals, and multi-property groups, is working diligently to educate independent hoteliers about the benefits of this in-demand mobile technology. "Traveler interest in mobile check-in was rising before the pandemic, but today it is almost a necessity to secure hotly contested bookings," said Maestro President Warren Dehan. "Unfortunately, many hoteliers interested in offering the service are holding back due to common misperceptions about what this tool can and cannot do for their hotels. Here are eight myths our sales team routinely encounters and continually works to debunk when speaking to hoteliers about adding this in demand and contactless guest-service module to Maestro PMS." Mobile Check-In Myth #1: Mobile check-in requires an intricate and existing technology infrastructure. When discussing alternative check-in technologies, you do not need to be a large, branded hotel to divert attention away from the front desk and speed up the check-in process. Any property, across every hotel segment and independent classification, can easily add mobile check-in if the technology is supported by the hotel's property-management system provider either through a proprietary application or via a third-party integration to industry leading providers. Mobile Check-In Myth #2: To process mobile bookings and provide contactless check-in the hotel must have Bluetooth Low Energy electronic door locks, as the service requires guests to have access to a smartphone. While BLE door locks can provide a more expansive end-to-end check-in experience, there are many ways to provide mobile check-in without them. Mobile Check-In Myth #3: To facilitate mobile check-in, the hotel must offer a branded app. The most common way for hotels to manage mobile guest bookings is through a branded smartphone app, but solutions also exist for guests who do not want the hassle of downloading another app. Hotels without an app can push messages directly to travelers through the PMS, notifying them to stop by the front desk and collect a key on the way to their room. This way, even hotels that want their guests to be free from having to download an additional app, or those without a robust technology budget, can take advantage of mobile check-in. Mobile Check-In Myth #4: Mobile check-in should only be featured at hotels targeting younger guests, such as Millennials. Since the purpose of this technology is to provide guests with a greater level of choice so that they may travel on their own terms, mobile check-in is suited for all travelers, regardless of the types of hotels they prefer. Some hoteliers have been falsely led to believe this technology will only be used by younger generations of guests and therefore it not worth the investment. The reality is that today anyone with a mobile device could potentially be interested in mobile check-in. After all, even traditionally outgoing travelers may be faced with safety concerns or sometimes hit a wall after a long day on the road and would prefer to skip right to their room. Mobile Check-In Myth #5: Mobile check-in is cost prohibitive. Since its inception, mobile check-in has been viewed as a tool for hotels in large chains, backed by big brands, and able to weather the complexity of such a service. FALSE. The incremental costs associated with mobile check-in are miniscule considering the utility they provide, and if hotels choose not to invest in BLE door locks, installation costs are even lower. Advancements in the technology and its implementation are making mobile check-in cost effective for everyone, including operators of independent hotels, leveling the playing field with larger properties across the board. Mobile Check-In Myth #6: Guest engagement levels decrease with mobile check-in. It can be argued, to a certain degree, that there are some elements of guest interaction that will disappear as hotels implement mobile check-in. However, operators must also consider that there are many travelers who simply don't want a self-service stay. With the right PMS provider, a la carte tools are providing the option of in-person guest service (or front desk attendant check-in) when it is wanted and self-service (mobile check-in) when it is not, meeting the needs of ALL guests.  Mobile Check-In Myth #7: Mobile check-in puts a wedge between high-touch service and guest interactions. Providing choice should be seen as a guest service improvement, not a hindrance. The essence of hospitality comes from finding common ground between hotels and guests, and this cannot be achieved if hotels are resistant to providing the experience guests' desire. Instead, embracing the changing elements of the hotel experience can provide greater engagement than ever before by interacting with guests when they are at their most comfortable.  Mobile Check-In Myth #8: Hoteliers lose revenue opportunities when providing mobile check-in. Operators can embrace these tools to aid in upselling rooms, adding amenities to bookings, and more, or they can provide an expanded check-in experience for each guest, facilitated over mobile bookings. This technology has made such a great impact on the industry becauseit can be used by anyone with a mobile device, allowing operators to nimbly cater the check-in experience to each individual guest's preference.

5 days ago
It is not surprising that 2021 brought with it a lot of hotel operational changes as management had ample time last year to evaluate which technology solutions were working and which were not. What many hotels are discovering — based on the increasing call volume to our North America sales team — is that their current property-management systems do not have the breadth of features or the contactless tools needed to support returning guests along their journeys. Certainly, they want to offer a contactless and touch-free guest experience complete with mobile check-in and express check-out, mobile room keys, digital registration cards, and a digital guest itinerary. And their wish lists do not stop there. In speaking with prospective customers from the independent hospitality group sector over the past several months, we are repeatedly hearing the same requests for more choice, more flexibility, more functionality, and much more customer service. One of the biggest problem's that hotel and resort operators are facing is the inability to attract and retain staff. If you think this human resource issue cannot be addressed by the PMS, think again. Today's hotel employees are wearing multiple hats. A person may be working the front desk on Monday, assisting in the restaurant on Tuesday, working the Pro Shop on Wednesday, the Spa on Thursday, etc. If a hotel has disparate systems across their outlets, that means team members must know how to operate multiple systems. That could be a nightmare, especially if the team member is a relatively new hire and is not familiar with hotel technology. Although staff may do their best to learn these different solutions, it's likely not what they signed up for, and soon the employee may get frustrated and leave. So, in addition to the demand for contactless tools, hoteliers are saying they want the ability to run multiple outlets from a single solution with one database. They want front office, sales and catering, spa and activities, booking engine, mobile and contact free guest engagement, mobile and contact free operations, data mining analytics, membership, retail point of sale, condo and owner/vacation rental management, loyalty, work order management, gift card management, guest experience management/surveys, mobile housekeeping, customer-relationship management, guest communications, and two-way text messaging to operate on a single platform. Giving employees a single solution and a single login to learn and operate the technology, and the ability to cross book and view activity for all outlets, arms them with the ability to focus on their important tasks and not struggle with disparate systems and user interfaces. They will excel when they can use an integrated solution rather than rely on interfaces between systems with non-centralized guest profiles and stay data ultimately helping them do their jobs better, and with a lot less stress. It will enable them to hop from one department to the next if needed with ease. And, when the technology is quickly mastered, it will give employees pride in their work and a sense of accomplishment. In the end, having the tools to effectively do your job is satisfying and rewarding, and helps build better team players. Selecting the right PMS partner speaks directly to attracting and retaining hotel employees for the long term. Next, hoteliers are saying they want complete autonomy and power of choice in their PMS platform deployment if the options support mobile and contactless guest engagement from booking to in house to check out. While some operators opt for a cloud-based PMS today — one featuring browser access deployed in a multi-tenant environment — there are others that for many reasons would prefer choices in their deployment, yet still desire a web browser-based solution. Due to many factors, such as remote location with spotty internet, or simply wanting the data server under their own management, operators are asking for the best of all worlds, and want their modern browser solution with the choice to deploy self-hosted, private cloud, or on premise as well as cloud hosted. ALL have advantages dependent on the operations' needs, and each can securely support personalized and mobile check-in, contact free technologies, and modern integrations. The key is finding a single PMS provider that offers flexible PMS deployment options. Whether the server is in the cloud, in a private cloud, a managed data center, or in the hotel's IT room, if it has a connection to the Internet (generally firewall secured between an internal and external network) it can support a web browser-based PMS with touch free, contactless, mobile, and third-party technologies. They want an enterprise PMS platform that's easy to use with built in tutorials and learning materials, as well as easy to access help and support by the supplier. They want the system to provide centralized controls and reporting while enabling each property to run at maximum efficiency. They want a centralized chain wide database facilitating easy cross selling of properties and amenities plus a single client profile for greater guest recognition and loyalty management. They want corporate collection and individual property performance metrics and guest behavior reporting from a single central data repository. And they want increased efficiencies and productivity with centralized, standardized operational procedures across all properties. Hoteliers are also indicating they want multi-property functionality. We are seeing hotel companies acquiring new properties regularly now and expanding their portfolios, sometimes with a very short acquisition window to get new systems in place. How easily a new property can deploy the PMS and onboard employees will be key to PMS selection. Operators are saying they prefer a reasonable serviced based upfront set-up fee, coupled with remote training for greater efficiencies and expeditious implementation. Regarding remote training, while nothing takes the place of in person training, in today's new normal, the need for virtual technology training is critical to following social distancing guidelines and keeping employees safe — whether protecting hotel workers, trainers or guests. Hoteliers say they want PMS companies to offer eLearning, including easy-to-learn courses for each module. They want to give their staff the opportunity to study key system features, functions, and reports at their own pace and on their own time. In addition to traditional live phone support, the PMS provider should also offer live chat help, online user guides, tutorials, and direct email support. And operators want to have the ability to guide and track the lessons completed by each user. If the PMS provider offers free version upgrades — something many hoteliers say they never knew existed but also highly welcome in 2021 — all employees will also need continuing education on these new versions. Finding a PMS provider that offers on demand live training as part of their annual subscription and maintenance fees is critical, along with one-on-one refresher training, both being a top selection criterion for operators. Last, but certainly not least, hoteliers say they want 24/7/365 responsive, LIVE, and affordable customer support. Some hoteliers are telling us that because they have disparate systems in each department and paying for each vendors system separately, total support fees can be exorbitant. We are also fielding weekly calls from operators who are frustrated with their PMS provider because their service calls are not being answered or returned. People prefer working with a PMS company, and technology companies in general, that maintain a client first support culture at its core. They are responded to live via phone, or live chat, they have a voice in the roadmap of enhancements and innovations, they simply want their voice to be heard. The last thing anyone wants to feel today is isolated; the pandemic has caused enough social isolation damage for a lifetime. You can have the best product in the market, but without proper service to back it up, it is not a worthwhile investment. Enterprise hotel management software with integrated modules to support all departments operating on a single database does exist, and it comes with contactless and mobile apps to power profitability, drive direct bookings, centralize operations, and enable operators to engage guests with a safe and personalized experience. Those wanting flexible and scalable deployment options with a full-featured and sophisticated web browser solution available hosted in the cloud, on premise, self hosted, or in your own private cloud are not alone. In 2021, hoteliers can have it all. They just need to know where to look.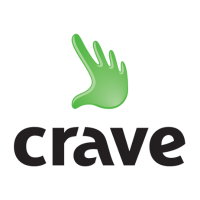 1 month ago
Crave Interactive, a leading global hospitality technology company, has signed agreements with Viceroy Hotels to provide digital room compendiums and in-room dining ordering solutions to the Viceroy hotel portfolio using its innovative AppLess™ solution across all their bedrooms. From chic suites in city centres to sumptuous villas in the Caribbean, Viceroy's hotel portfolio comprises 13 hotels today, with 4 more currently under construction. The roll-out has already begun with two hotels now benefiting from Crave's technology: Sugar Beach, a Viceroy Resort in St Lucia and Viceroy Chicago. Others will follow in the coming months. AppLess™ provides guests with easy access to in-room dining ordering, hotel information, digital compendium, Spa booking, and much more via QR codes.  The technology helps staff and guests maintain social distancing and eliminates the need to print paper in rooms as accessing the information is so simple and uses the guests' own smartphone. "We're delighted to have added Viceroy Hotel Group to our growing list of prestigious hotel clients. Our AppLess™ solution provides great services instantly to guests on their own mobiles without the need to download an App." commented Crave Chief Commercial Officer Tim Butterworth "We're seeing growing demand for our AppLess™ and ServeSafely mobile ordering solutions as they address many of the challenges faced by hotels today, including keeping content up to date and providing great service in a cost-effective way while keeping staff and guests safe."  
Load more
Self-Service & Contactless Check-in Solutions Category Overview
What is contactless check-in?
Self Service and contactless hotel check-in solutions provide the ability to collect all necessary guest details automatically, with little to no contact from the reception desk.
Prior to the coronavirus pandemic, hotels were already moving towards contactless experiences but the pandemic solidified this as a ubiquitous trend across geographies and market segments. Mobile check-in details include passport scans, payment or deposit, E-signatures, arrival time, and more.
This helps avoid unnecessary lines at reception providing an improved arrival experience and first impression. Using online check-in allows hoteliers and hotel staff to receive all the information ahead of time, re-establish relationships with guests (often reduced due to OTA's), and offer additional services - it's the gateway to guest engagement and for digitizing the guest experience.
New technology has made digital check-in and touchless guest experiences possible for all hotels and not just the major brands. Social distancing rules drove new demand for hotel tech like QR code ordering systems and digital registration cards. The hotel industry has adapted by moving concierge into apps and messaging services - initiatives that brands like Hilton and Marriott have been pioneering for years but now the technology is cheap and easy enough for even small boutique hotels.
What are the key benefits of Contactless Check-in Software?
1. Reduce labor tasks: Automate manual tasks like identity verification and check-in to increase efficiency. These efficiencies reduce labor costs while helping your team provide better service
2. Generate incremental revenue: Having guests check-in online prior to arrival allows your hotel to offer additional services such as room upgrades, transportation and early check-in during the anticipation stage before their trip when they're most likely to splurge. This is the perfect moment to introduce a passive offer that doesn't feel transactional like it does when sold by most front desk agents.
3. Enhance the guest experience: By collecting all the details in advance, hotels eliminate the queues at the reception and provide an better arrival experience, even if the hotels wants to put an emphasis on personal relationship, the experience is far superior because reception has time to properly speak to guests COVID -19 related : reduce unnecessary crowding and physical contact.
What are the biggest trends in contactless check-in software for hotels?
1. Contactless guest journey: The ability for guests to do the check-in on their own mobile phone (not kiosk or tablet). This will become the main check-in method for hotels as the COVID-19 pandemic continues to fluctuate throughout the globe since a vaccine is unlikely to be widely distributed before the end of 2021.
2. Upselling and upgrading: Utilizing the online check-in in order to offer upsells and generate more revenue (both in-destination and -in house upsells). This will become the standard for most hotels, proving as an efficient revenue source. With challenged occupancy rates, it's never been more important to optimize tRevPAR.
3. Software integrations: A lot of hotels are looking to go completely contactless and allow guests to open the room door automatically (using the guest app or check-in system). A lot more hotels will take advantage of this technology especially since web app solutions are becoming more common and cost-effective.
Critical integrations for a seamless check-in process
Property management system: A connection to the PMS allows the hotel to automate the online check-in and customize the check-in using dynamic fields from the PMS (name, booking source etc) sending each guest the proper check-in link to begin their stay.
Mobile key: If a hotel is interested in delivering a fully contactless guest experience - digitizing room keys is critical. Check-in can connect to digital key providers to open doors (vacation rentals use this already with access codes but the broader hospitality industry typically does not use code-based systems for security and logistics reasons).
Payment processor: In order to truly generate more revenue from the online check-in or even just collect payment or deposits from guests - the system must be able to connect to credit card payment processing - otherwise the conversion rate for upsells is lower.
Hotel guest mobile apps: Content is key to leaving a mark on guests and offering a good guests experience, thus connecting between the online check in and guest app with content and the ability to contact hotel is crucial
How to measure the success of contactless check-in software
Guest interaction time: Automating the manual process allows hotels to work more efficiently and perform better with limited staff, spending an average of 17 less on managing each guest, since guests have access to all the information ahead of time
Revenue per guest: Revenue per guest should increase by $12 per guest as the conversion rate for upsells increases dramatically
Guest satisfaction: While online check-in improves communication and affects long term customer retention, instant results can be seen in guest satisfaction, increasing review rates, as well as direct bookings.
Implementing contactless check-in has never been easier
The process should be instant and quick, the integration process to the PMS should take no longer than 72 hours (it can also take a few min and this depends on the system in question) after which the hotel will be able to start setup process, activating what details they want to collect, adding their branding and more.