10 Best Guest Messaging Software
Hide add-on products
Add-on products are ones that must be purchased with another product and aren't available on their own.
Load More
Recent Guest Messaging Software Articles

1 month ago
For hotels, 2020 felt like a seemingly endless year. Aside from plummeting room stays and a major hit on hoteliers' bottom lines, the COVID-19 pandemic reshaped the entirety of hospitality and the experience customers have come to expect. In the new year, resuming operations then becomes an opportunity to pivot strategy and identify upcoming trends. In particular, the increase of long-stay travellers is a trend that has shaped many facets of the hospitality sphere today. With the ability to work remotely and a desire for new and engaging environments - honing in on long-stay guests shows a promising return. In this article, we share the best practices hoteliers can use to propel hotel offerings in order to meet changing customer expectations and encourage new bookings with long-stay travellers. Keep Comfort Top Of Mind For many long-stay guests, your hotel will become their home away from home. The level of comfort and safety they feel will translate into their level of satisfaction. As you strategize your hotel reopening, keep comfort and "home-stay" top of mind. Consider open-concept spaces with cozy decor, adequate lighting, personal touches in guest rooms, and more. Not only will a cozy atmosphere create a warm invite for long-stay guests, but consistent comfort and a friendly ambiance encourages retention. Attentive & Available Staff Employees hold a prominent role in the overall satisfaction of your guests - after all, they interact with your hotel patrons daily. As you resume operations with an increased capacity, make sure you have enough staff to effectively care for the number of guest inquiries. Your employees should be enthusiastic about coming to work, readily available on multiple channels of communication and equipped with the knowledge to answer guest questions. In most instances, long-stay guests will be travelling from abroad. Therefore it's important that employees make the adjustment to their new surroundings seamless. Be proactive and have your employees offer information such as; the nearest bus station, proximity to grocery stores, parking facilities, and more. In addition, be ready for questions on an array of channels. WhatsApp for example is the largest messaging app in the world and holds preference with the majority of international travellers. Having employees available on WhatsApp can make connecting simple whether on or off the property. Offer A Functional Experience It's evident that the needs of a short stay guest are vastly different than a long-stay one. While a short-stay guest might prefer a swimming pool or excursion recommendations, long-stay guests will look for more practical features in their accommodation. Functional traits like a kitchenette in-room, having a desk where they can work, parking spaces, pet-friendly accommodations, and sufficient outlets should all be considered. In addition to generic qualities, you should also consider the average guest and things they would look for. For instance, if students make up most of your long-stay travellers, offer accessible WiFi. If your long-stay guests are made up of workers, offer complimentary coffee in the morning or accessible outlets throughout the property. It's important to keep in mind that while having the latest and greatest is nice, long-stay travellers prefer simple qualities that make the experience functional for living their everyday lives. Customer-Driven & Long Term Advocacy When it comes down to it, running a successful hotel requires a customer-focused mindset. Getting to know the customer and understanding the preferences that can make or break the experience. Especially at the height of COVID-19, being more conscious of policies and making amendments to specific hotel regulations is key. For instance, in a recent study, it was reported that "those travelling for work, including remote work, expressed strong preferences for what they want, [including] flexible cancellation options, that offer the ability to extend their stay and that offer flexible 24/7 check-in". While we highlight flexible policies as a primary consideration, your individual property will also have more specific guest preferences. To discover what you should offer or modify, make it a point to converse with guests regularly, ask for feedback and send surveys to understand particular needs. When you understand the guest, you can then focus on the traits that enhance the experience, such as; Day passes to a nearby coworking space for professionals, discounted bus passes for students, free childcare for families and discounts on excursions. Provide Co-Working Accommodations Since the majority of long-stay travellers are the result of flexible work environments, a critical consideration should be the implementation of co-working spaces or communal lounges. This can be as simple as modifying current spaces in your hotel to include desks, or as complex as renovating an entire space. In addition to this, gestures such as offering comfortable desks with outlets, swivel television monitors, rentable office spaces, complimentary pens and paper stacks, printing services and more can make all the difference in guest satisfaction. Customer Conscious Amenities Even before the pandemic, amenities had always played a crucial role in hotel selection and guest satisfaction. Both for short-stay and long-stay guests, it's important to get an overall understanding of what customers look for and what can sway their booking. One obvious but very critical amenity offering includes a strong WiFi connection. According to eHotelier, "WiFi is one of the main factors in selecting a property". Most long-term travellers are working from their room or frequently connecting with family and friends, so it's important that your WiFi can sustain video calls. Health and wellness is also a growing trend in the present and post-COVID era. Consider elevating your gym and ensuring it's maintained. Encourage usage with free passes, a coupon for a smoothie at a local shop or classes that keep customers engaged. Lastly, complimentary breakfast and parking have always been top amenities for swaying a guest booking. However, you can still go the extra mile. Ask your guests what breakfast meals they prefer and switch between preferences. Offer visitor parking for friends and colleagues or share popular restaurants and cafes nearby. When you add a personal touch, you improve satisfaction and increase the likelihood of repeat visits. Final Thoughts COVID-19 has undoubtedly shaped the world of hospitality as we know it. Changing customer preferences, provoking more effective operations and encouraging more modern and health-friendly technology. And as more and more people vie for a change in environment, the desire for more long-stay accommodations is here to stay. Catering to this cohort then becomes integral to encourage new bookings and boosting bottom lines. As you move through the motions of the post-pandemic world, remember to account for the customer experience. Revaluation and modifications to hotel strategies are part of the process and will help you evolve for a more sustainable future.

4 months ago
It's no secret that the travel industry was one of the most prominent industries affected by the COVID-19 pandemic. In fact, the U.S Association of Travel reported that the United States lost around $500 billion in travel spend, and the United Nations World Tourism Organization reported international tourism plummeting between 20%-30% in 2020. But it's not only airlines within the industry who suffered. Hoteliers too, have felt the devastating effects on their bottom line. With more than one third of hotels claiming bankruptcy in 2020 and 77% laying off critical workers, McKinsey and Company declared hotels "among the hardest hit" during the pandemic. 2020 was undeniably a tumultuous time for hoteliers, however, with vaccines rolling out and safety measures improving around the globe, the future for hospitality looks more bright than bleak. In fact, it was predicted by Statista that "as a result of increasingly affordable flight rates and cheaper oil prices, passenger and cargo air traffic are estimated to grow substantially through 2039." What's more, McKinsey and Company predicted revenue per available hotel room (RevPAR) returning to very near pre-crisis levels in 2022. With a more than devastating past few years, the coming months will remain pivotal time for hotels to harness in order to prepare for a surge in travel and return to a thriving business. In that case and in order to prepare you for an influx of guests with new preferences, we're sharing our top tools to consider, in a post-Covid world, so you can maintain efficiency and build customer satisfaction. 4 Tools to Consider For The Post-Pandemic Era Over the course of 2020, the number of customers opting for technology to combat face to face communication, increased radically. Social media grew as a customer service channel, check-in and check-outs became streamlined through online portals and QR codes created a safe and effective way for customers to place orders. During the pandemic, technology wasn't a nice to have, but rather a necessity in order to communicate and win customers. McKinsey even reported that the "responses to COVID-19 sped the adoption of digital technologies by several years—and that many of these changes could be here for the long haul." In addition, according to Gursoy's, COVID-19 Study 2 Report: Restaurant and Hotel Industry, the majority of hotel customers (70.42%) believe that the use of various technologies in service delivery is necessary in the COVID-19 environment in order to minimize human-to-human contact. Some examples include; service robots, digital menus that can be viewed on personal mobile devices via QR codes, contactless digital payments, keyless entry, touchless elevators, etc. For hotels, the next year will be a critical time to set a foundation of service and enhanced experience in order to win loyalty. In this next section, to support your hotel endeavours with the influx of customers, we'll take a look at technology-based tools to help meet customer needs and streamline operations for maximum efficiency. Safety Satisfaction Measurement According to McKinsey and Company, when asked "what it would take to get [travelers] to travel again, most stated additional health and safety measures." Post-pandemic, an integral part of improving satisfaction and maintaining hotel operations, will be the need for improved safety measures. This means, following regulations, taking extra precaution and then measuring guest satisfaction to see how you've performed. Measurement will be a key factor here, as you can understand critical touch points like room cleanliness, satisfaction with contactless check-in, ease of check-in with rapid tests, room service and more, to continuously improve the experience. Self-Service Options Even before the pandemic, people around the world were shifting towards a more digital approach to business interaction. The pandemic, in this instance, simply accelerated that pace, pressuring businesses to consider innovative ways to incorporate technology. For hotels, self service options will be paramount in a thriving customer experience. Whether it be in the form of a chatbot on your website answering frequently asked questions, a portal on your website for check in and check out, or an OnDemand ordering system for room service. By having self-service options in place, you reduce employee error and meet customers where they are for a streamlined journey. Consolidated Messaging As a result of shifting to digital capabilities, McKinsey also noted the acceleration of digitized customer interactions. A whopping 3 years ahead of its time, customers have quickly adopted contactless communication channels like guest messaging via text, Facebook Messenger, email, WhatsApp and more, in order to adhere to new regulations and increase the feeling of safety. With these new preferences, a digital inbox, or messaging platform with a centralized inbox will become imperative to meet the influx of digital channels. It's important to note that we are specifically referring to an inbox that can retrieve a number of different channel types in one consolidated inbox. This will make responding easy and efficient for employees, as toggling through different tabs or windows will become daunting in an era where customers are regularly channel hopping. Task and Ticketing Software In addition to customer facing technology, back of house, or operational software will also become an essential tool to ensure all functions are running smoothly and managers are able to keep the experience thriving. For many hotels, ticketing software may already be in place, however for the post-pandemic era, an intuitive software will be essential. Not only does an intuitive ticketing platform provide housekeeping, reception, restaurant staff and more, accountable through real-time tags and mentions, but it also ensures everyone has visibility into tasks to identify time-saving opportunities. In addition, it adheres to contactless preferences. Employees can communicate via staff collaboration software without ever having to meet - lessening the number of interactions and bolstering employee confidence. Final Thoughts Almost everyone, in some capacity, has been affected by the COVID-19 virus. It was unprecedented and many suffered. Although adopting technologies and being hyper aware of the current situation is key, it's also very important to be cognisant of guest feelings and unease. For the post-pandemic era, flexibility and understanding should be paramount in the new travel experience. This means taking a new stance on cancellation policies, allowing flexibility with trip modifications, actively listening to your customers, acknowledging frustrations and making a point to do better. Working hand in hand with your biggest advocates, your team, and new guests, you can strengthen your operations and propel your hotel to deliver a memorable post-pandemic guest experience.

6 months ago
In the age of technology, connectivity is critical to property and brand-wide success—and it affects every aspect of rising industry trends around security and mobile payments. To find the right vendors and put the right tech in place, you need the right information. You need to know how the tech you're looking at is going to integrate with the systems you already have in place. So before anything else, view the tech through the lens of your SOPs. What would a day in the life of your staff look like? Are there significant gaps in functionality or connectivity? If so, it's a no-go right from the start. If not, it's time to dig into specifics. Here are four key pitfalls for hoteliers to know and avoid in order to find success: 1. Hotels have more technology than ever—and when systems don't communicate, the business consequences can be devastating. Between your PMS, POS, and staff collaboration tools, there's plenty to worry about. Add in guest-facing tech and hotels can suddenly have more different solutions than time to sift through them. And if a single cog in the machine isn't working in conjunction with other things, it can be a disaster for operations. Before signing up with a new vendor, make sure what they're offering will integrate with the critical systems your property already uses on a daily basis. Your tech should maximize your staff's efficiency, not add extra stress or unnecessary steps. To further ensure a quality integration, look for a vendor that builds their integrations directly. A more advanced integration is much more likely to be certified or otherwise validated by others. 2. When operations suffer due to bad integrations and siloed data, the guest experience suffers as well. When systems don't communicate, information is either duplicated or never shared at all causing guest requests to never get fulfilled or get fulfilled twice. And this isn't something staff can be expected to handle or track. The reality is, many simpler integrations pass less information which creates a shallow and less efficient system. Make sure you are getting integrations with depth—the more information your systems can share the better. If you want to ensure the vendor you are looking at has effective integration and consistent guest satisfaction, go to the source. Ask to speak to a customer who is currently using the integrations you need. Get your questions answered by someone who can vouch for how things affect the guest experience and day-to-day operations. 3. Security is absolutely essential to connectivity. Here's what to watch out for on that front. If a vendor declines a security audit, there's a reason. A good place to start is by asking if their integrations meet industry standards from organizations like HTNG (Hospitality Technology Next Generation) or OTA (OpenTravel Alliance). Are they directly involved with those industry organizations? And find out if they have regular security audits. No confident vendor declines a security audit. They aren't easy for anyone, but they're necessary and they exist for a reason. You need to know if their system is secure. Declining an audit is a huge problem and an indicator a vendor may not be all they say they are. Seasoned vendors will understand that request from the beginning. 4. Payments are among the highest levels of integration to achieve and the thing everyone wants right now. Payments are the most in-demand integration: are the vendors you're looking at prepared? If a vendor has payments capabilities right now, that's an indicator they're advanced and up to speed on the latest developments in hospitality. Ask: Do they process or facilitate mobile payments—namely, do they leverage a PCI-compliant payment gateway that has authorization and settlement capabilities specifically for lodging? If they do, huge green light. If not, a little worrying. Beyond the overall importance of connectivity and how it affects trends like security and payments, buyers should be looking for a trustworthy vendor above all else, and knowing which questions to ask during the buying process plays a key role in determining that. So there you have it: those are some of the red flags you should be watching for—but what are the green flags? If you want to find a vendor partner that goes above and beyond, there are two quick things to check for: a dedicated team for integrations and a product roadmap that demonstrates ongoing commitment to innovation. If a vendor has both of those things, they're likely not just good at what they do, but great at it. For more in-depth vendor questions, check out 10 Questions to Ask Vendors Before Your Next Purchase.
Load more
Recent Guest Messaging Software News & Community Updates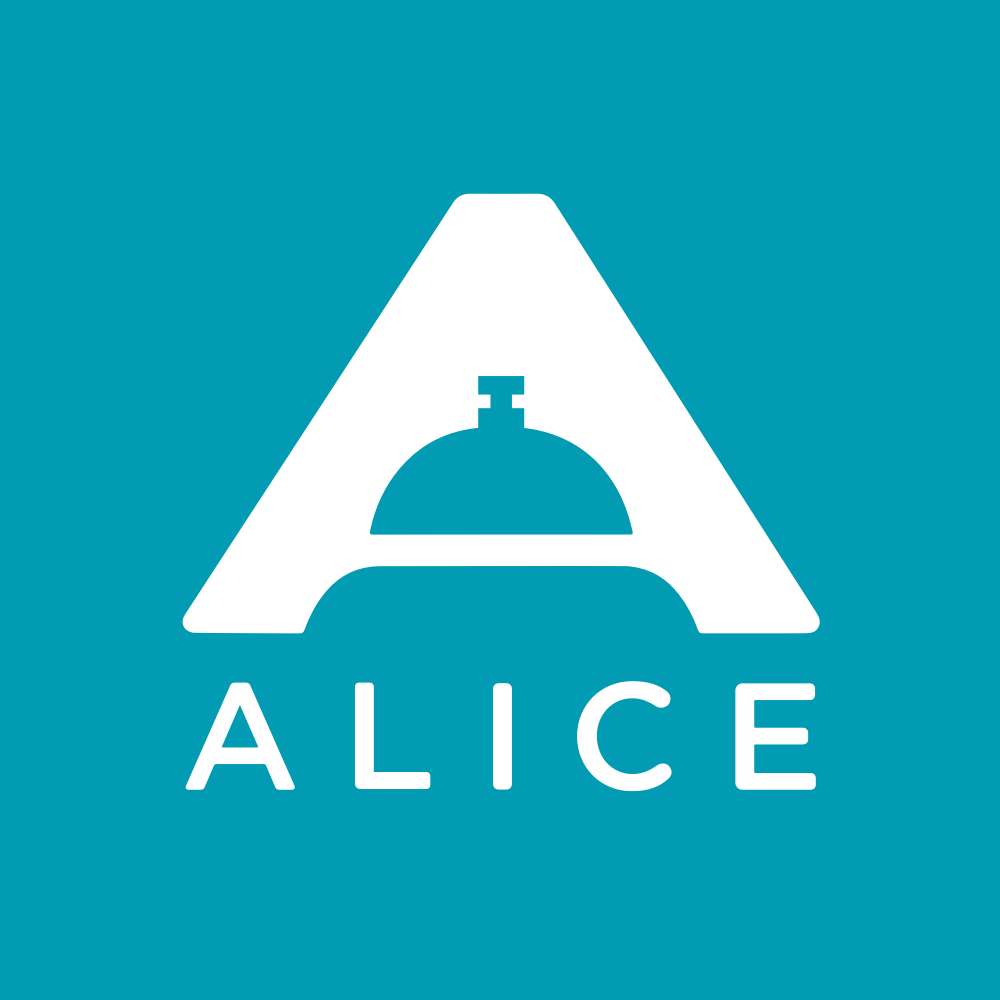 6 days ago
Leading hospitality operations platform ALICE is honored to be awarded top rankings in the 2022 HotelTechAwards presented by Hotel Tech Report. ALICE received top ranking in two categories winning #1 Best Housekeeping Technology and #1 Best Concierge Technology. ALICE ranked in the top three as finalists in Guest Messaging, Maintenance, and Staff Collaboration Tools. The company also ranked in the Top 10 People's Choice and Top 10 Best Places to Work in Hotel Technology for the fifth straight year. The HotelTechAwards are awarded based on a variety of factors - most notably customer reviews and feedback. More than 100,000 hoteliers across 2,500 hotels around the world use ALICE. "In a year that brought never-ending challenges to hotels, our team has been blown away by the response from our customers," said Jason Luo, CEO of ALICE. "We are humbled to continue to support hoteliers as they navigate the future of hospitality." The ALICE Platform is an enterprise solution that enables contactless hospitality across hotel departments including Front of House, Housekeeping, and Maintenance. Task management, real-time communication, and operational analytics reduce the complexity and chaos of hotel operations and provide the transparency and flexibility teams need to run efficiently. "ALICE has been an industry leader in hotel software for almost a decade. They were one of the earliest advocates of open APIs in hotel tech and are constantly at the bleeding edge of the innovation curve developing solutions for both front of house and back of house hospitality. This is ALICE's 5th year in a row earning a HotelTechAward, a feat only accomplished by less than a handful of companies in the entire industry which is a testament to ALICE's long term commitment to hoteliers," says Hotel Tech Report CEO Jordan Hollander. ALICE received over 400 reviews in 2021 on Hotel Tech Report from hoteliers in over 25 countries. Here is what some of them had to say about the company's full platform solution: "When all the employees of the hotel are aligned in the same system on the same platform, they are able to see what has been done and how the guest request is going across. That to me is the single most important aspect of ALICE that makes it a big differentiator in our industry." - Hotel Employee (Half Moon Bay, California) "ALICE = steroids for Communication! Our guest engagement scores have gone up dramatically since using the SMS text feature with our guests. Revenues have gone up with the SMS Broadcast feature, inviting guests to our bar events. Our service delivery times have gone down dramatically with the proper use of the software. AND our associate engagement has gone up with fun challenges (who has the shortest SMS response time? Who has the shortest ticket close time?... etc.) ALICE has been amazing for our hotel and we are hoping to bring on the Housekeeping Module in 2022! Bye bye paper boards!" - Boutique Hotel Employee (Knoxville, TN) "I really enjoy the efficiency of the product and having all departments at our fingertips. ALICE makes tracking and interactions with guests so easy! … We are now able to auto-message stayovers to ask if they would like housekeeping service. This has made it safer for our guests and employees without requiring effort from our team to manually ask. HIGHLY recommend to others." - Resort Employee (Jekyll Island, GA) "Runs the team and tasks seamlessly! ALICE takes a lot off of my plate! I can enter the tasks needed and track from start to finish in Alice. I can also delegate tasks easily by assigning tickets. The checklists - AMAZING. Simplified some of our Preventative Maintenance needs by consolidating a large property walk and equipment check into a complete checklist with note fields for recording readings, making notes on minor adjustments made, etc." - Resort Employee (Montgomery, AL) In addition, the ALICE team recently collaborated with customers to share the value of the all-in-one hospitality operations platform in the following case studies: "Unbeatable ROI & Efficiency Delivered on a Single Platform" with The Peabody Memphis in Tennessee "$1.3 Million in New Revenue + Happier Hotel Guests and Staff" with Nordic Choice Clarion Hotel The Hub in Oslo, Norway "Elevating the World's Leading Luxury Hotel Guest Experience" with The Royal Mansour in Marrakech, MoroccoThe Peabody Memphis in Tennessee As part of the HotelTechAwards 2022, ALICE ranked #8 in the "Best Places to Work in Hotel Technology" - marking the fifth straight year that ALICE has ranked in the Top 10. "A core value at ALICE is to 'build relationships' - within our teams and also with our customers and partners. Building relationships means consciously and consistently investing in them," noted Dmitry Koltunov, co-founder and Chief Technology Officer at ALICE. "As the industry went through a difficult recovery, the relationships we built allowed us to accelerate in the face of massive uncertainty. We have incredible opportunities in 2022 and everyone is energized and excited for what's to come."

6 days ago
DUVE, formerly WISHBOX, announced today, in collaboration with Hotel Tech Report, their recognition as 2022's Best Guest App, as well Best Contactless Check-in Finalist by Hotel Tech Report. HotelTechReport hosts the yearly HotelTechAwards - the industry's golden standard for rating hospitality vendors, based on customer feedback, as well as integration compatibility, organizational health, partner network strength, and customer support quality. These awards reflect both Duve's commitment to the hotel industry as well as the continued trust and support from our valued customers and partners, and is the fuel we thrive on to push more boundaries and continue to evolve our platform. Duve's holistic platform provides hoteliers with a unified guest management platform which covers the entire digital guest journey from contactless check-in, through a branded guest app, a multi-channel communication hub, and an eCommerce/upselling platform offering the right service to the right guest at the right time. Duve enables every hotelier to easily offer their guests a personalized experience, tailored to their needs, in their own language available for them 24/7 at their fingertips. Duve currently operates in over 60 countries, and supports over 120 integration partners, across all major OTA's, PMS's, PSP's, Digital Key providers and 3rd-party vendors. "It is very exciting to get recognition for Duve's success from our industry and our customers. The team and myself invest special efforts to offer the most advanced guest management platform to our customers and their guests, and it's amazing to see the feedback that we are receiving. It really feels like we are now creating the new digital standard for hotels" says David Mezuman, Co-Founder and CEO of Duve. "I am thankful to all of our customers, our partners, and our awesome team for helping us to achieve this great milestone. We'll keep working hard in 2022 to make sure Duve's continue to lead the way of the hotel's digital transformation, making sure each guest receives the perfect experience." "Duve's drive to create a new guest experience and help hoteliers focus on creating unforgettable experiences for their customers is a wonderful example of innovation in our industry, especially during COVID," says Hotel Tech Report CEO Jordan Hollander.

1 month ago
Medallia, Inc., the global leader in customer and employee experience, today announced that Outrigger Hospitality Group selected Medalia Zingle as the intelligent messaging platform of choice for its premier resort destinations in Hawaii. "The marriage of technology and travel has become paramount. Our growth and development strategy incorporates technology for both our guests and hosts as well as front- and back-end operations," said Monica Salter, Outrigger Hospitality Group vice president of global communications and social responsibility. "This provides an ease in interaction while enhancing the guest experience." "Outrigger is interested in a seamless, friendly way to share updated protocols and engage directly with our guests. Today's traveler expects immediate information and is comfortable sending and receiving text messages using their own smartphone. If our guests need to make changes to an itinerary or check the status of a reservation, Zingle puts that information at their fingertips," added Mike Shaff, vice president operations, Hawaii. "We've moved beyond happy-hour flyers to sending relevant property messages and being able to receive questions or requests for anything from fresh towels to late check-out times." Outrigger team members, called hosts, from across the business play a direct role in the customer experience and need to be able to communicate with guests in the moment. Hosts in the front office, back office, concierge, and other key associates will leverage technology from Zingle to: Engage with guests in their preferred method – SMS text, web chat or popular social messaging apps like WhatsApp – improving speed of service Engage with guests in their own language via language translation, making it easy to communicate with world travelers Gain insights from patterns in guest request data (like more towels, late check-outs) and anticipating guest needs ahead of time Keep guests informed with real-time updates like mask protocols, inclement weather warnings, changes to amenity hours, and more. Updates have been especially important during the COVID-19 pandemic and beyond as travelers return. "With Zingle's hospitality partnerships and industry leading innovation, clients like Outrigger Hospitality Group can help provide every guest with their best stay ever," said Ford Blakely, founder, senior vice president and general manager of Medallia Zingle. "From pre-arrival to checkout, and everything in between, Zingle integrates with Outrigger's property management systems and service optimization tools, allowing the resort staff to leverage their existing data and empowering teams to improve guest engagement and overall staff efficiency." "At Outrigger, our mission is to be the 'Premiere Beach Resort Brand in the world,'" said Salter. "We understand that first-class technology with a human touch plays a critical role and Zingle helps us to accomplish this." About Outrigger Hotels and Resorts For more than 70 years, Outrigger Hotels and Resorts has charted a journey of discovery – expanding from Hawaii to premier resort destinations including Fiji, Mauritius and Thailand. The privately held hospitality company invites guests to 'Escape Ordinary' with authentic Signature Experiences and the Outrigger DISCOVERY loyalty program. Outrigger's multi-branded portfolio includes Outrigger® Resorts, OHANA Hotels by Outrigger®, Hawaii Vacation Condos by Outrigger®, Kapalua Villas Maui and Honua Kai Resort & Spa Maui while also managing select properties from top international hotel brands including Embassy Suites®, Best Western® and Hilton Grand Vacations®. About Medallia Medallia is the pioneer and market leader in customer, employee, citizen and patient experience. The company's award-winning SaaS platform, Medallia Experience Cloud, is becoming the experience system of record that makes all other applications customer and employee aware. The platform captures billions of experience signals across interactions including all voice, video, digital, IoT, social media and corporate messaging tools. Medallia uses proprietary artificial intelligence and machine learning technology to automatically reveal predictive insights that drive powerful business actions and outcomes. Medallia customers reduce churn, turn detractors into promoters and buyers, create in-the-moment cross-sell and up-sell opportunities and drive revenue-impacting business decisions, providing clear and potent returns on investment. © 2021 Medallia, Inc. All rights reserved. Medallia®, the Medallia logo, and the names and marks associated with Medallia's products are trademarks of Medallia. All other trademarks are the property of their respective owners.
Load more
Guest Messaging Software Category Overview
What is guest messaging software?
Guest Messaging Software (GMS) is a software platform that enables hotels to engage with their guests through various messaging apps such as Facebook Messenger, WhatsApp, WeChat, Apple, and Android in real-time. The test messaging software allows hotels to send transactional messages, reply to guests, and manage customer support (guest requests). With an aggregate text messaging platform, hotels can increase guest engagement, boost customer service scores, and receive key insights to guests' sentiment. The latest messaging platforms embrace social commerce through emojis, gifs, and even video calls facilitations via instant messaging. The more channels the GMS provides, the more chats your hotel can have in aggregate (e.g. SMS, Email, Live Chat, Messenger, & more). That being said, the channels your hotel needs are dependent on your guests and your country.
For info on hotel guest messaging platforms, questions that you should ask vendors and more download the 2022 Hoteliers Guide to Guest Messaging Software
How can guest messaging software improve profitability and efficiency?
Improved team communication: Messaging doesn't have to be only for your guests. Keep in touch with your team, dispatch tasks, or post daily bulletins all with team messaging. A reduction in overall call and radio volume, plus the ability to reply to multiple guests at once creates greater efficiency.
Increased operational insight: Your guests are communicating key information about your hotel all day long. Messaging is able to capture and relay this information back to you, along with sentiment and other analyses applied to it.
Boost guest engagement and satisfaction: Fill the customer service whitespace with messaging, and communicate with guests who would have otherwise avoided your staff. Proactively engage with guests to promote customer service and enhance their experience, resulting in improved scores.
What are the most important features of guest messaging software?
Multi-Channel Guest Messaging: Allowing guests to communicate via their preferred messaging channels (e.g. SMS, Messenger, Email, and more.)
Analytics & Reporting: Text and Sentiment analysis & reports for operators.
Ease of Use: User-friendly interface for staff effectiveness and efficiency.
Automation: Reduce workload of hotel agents, and provide a better experience for the guest. Integrations Connect with your existing systems to sync and organize your data. Chatbots enable chat apps to efficiently answer common customer experience questions without the need for human intervention. More complex guest requests typically get routed to customer experience representatives.
Team Messaging & Dispatching: Streamline internal communications via messaging, eliminating radios.
Integrations: Messaging platforms must connect to key hotel software like property management systems and CRMs via API.
Website live chat: Increase the conversion rate of your hotel website by increasing customer satisfaction even before prospects book at your hotel. Answer key questions instantly to help guests make faster decisions.
What is the typical pricing for guest messaging software?
Pricing varies when it comes to guest messaging software depending on hotel size, # of properties you are installing, integrations and several other variables. To maximize ROI on hotel guest messaging services teams generally need training that helps them learn the ins and outs of the functionality. Monthly fees range from $1-4/month.
How long does it usually take for a hotel to implement new guest messaging software?
Training and implementation is a no-stress experience. As a cloud-based program with no software to download, training can be completed in as little as 30 minutes. The interface and design should be simple, interactive, and appealing to staff. The best companies offer free trials to allow hoteliers to experience product quality prior to purchase. With messaging, your strategy needs to be (i) consistent use (ii) analytical review (iii) adjust approach & improve guest experience. The more you utilize messaging, the more ROI for your operations and hotel. No matter how good or bad the messaging platform is, if your team is not hands-on with it your hotel will not benefit.
For more details on implementing guest messaging software at your hotel, identifying critical integration and more, download the 2022 Hoteliers Guide to Guest Messaging Software
How do I know when it's time for my hotel to start using guest messaging software?
For hotels that want to improve TripAdvisor reviews, a TripAdvisor integration means a significant increase the volume of positive TripAdvisor reviews. SMS has a 90% read-rate within 3-minutes. For prospective guests, the two most important metrics are recency (42%) and quantity (30%) of reviews. A hotel ranked #1 on TripAdvisor earns 56% more direct bookings each month compared to hotels ranked 40th in their respective city. Similarly, hotels looking to improve internal service and satisfaction scores can use guest messaging software to elevate the experience throughout the entire guest journey, pre-booking, before, during, and post-stay. Use SMS Surveys to gauge guest satisfaction and address any concerns. Hotels see up to a 14% increase in service scores within the first 3 months. On average, 3% of Survey Responses will result in Service Recovery Opportunities for the hotel.
Guest messaging can also benefit hotels looking to improve staff productivity and streamline operations (e.g. decreased call volume, multitasking conversations, quicker task dispatching, and more). Save time and money by ditching radios. Lower call volume during peak hours. Answer multiple inquiries at once.