10 Best Staff Collaboration Tools
Hide add-on products
Add-on products are ones that must be purchased with another product and aren't available on their own.
Load More
Recent Staff Collaboration Tools Articles

1 year ago
With over 600 employees over 33 departments, InterContinental Hotels & Resorts, Miami, FL sits in the heart of Miami's downtown business district with a breathtaking view of Biscayne Bay. As a luxury bay-front property, the hotel is a popular destination for vacationers and business travelers alike; the property hosts events ranging from weddings to large conventions. To better facilitate the hotel's mission of providing guests with the ultimate guest experience, InterContinental Miami needed to find a mobile-first communication platform that could reach every single employee, no matter the department or whether they used email. Top priorities considered when assessing workforce communication solutions for the hotel included ways to: - Improve hotel operations - Promote and reinforce corporate communications and company values - Better connect and engage the property's workforce   An Employee Communications App for Hospitality Management InterContinental Miami now has a streamlined, engaging, and mobile solution for hotel operations and team communication. In dedicated Beekeeper communication streams, colleagues post company updates, birthdays, work anniversaries, benefits information, new hire announcements, and more. Another communication stream posts available positions and referral rewards, as well as educational growth and training opportunities. Facilitating two-way communication via their employee app, rather than solely top-down, gives everyone a voice within the hotel.   Communication Tools for Hotel Workforce Shift Scheduling Hotel employees work in shifts, making scheduling a notorious challenge. Many departments at the Miami property, such as housekeeping and the minibar, use Iconic to send PDF schedules weekly through campaigns. From a managerial perspective, this has been incredibly useful because they don't have to check up on employees to make sure they know when they're working. From an employee perspective, they love the freedom to access their schedule from anywhere and without waiting for a reply from their manager. "The Beekeeper team is wonderful! My Customer Success Manager always has an answer and if he doesn't, he figures it out and responds very quickly. He never says no and solves all my issues. Just this week I came to him with a big idea that hadn't been done before and he's already working on figuring it out. The team makes anything feel possible." – Jozenia Cruz Human Resources and Talent Engagement   Mobile Solution for Hotel Crisis Communications Amidst the chaos of Hurricane Irma, management used Beekeeper's employee communication app to keep hotel employees informed about the storm. Despite inconsistent cell reception, Wi-Fi was faster and more reliable, ensuring communication throughout the natural event stayed consistent. Before the hurricane, the team provided storm updates, closures, safety precautions, lists of necessities, and made sure emergency contacts were up to date. During the hurricane, a chat campaign was sent to every colleague with the number for the Emergency Employee Hotline, along with other helpful information. After the hurricane, Beekeeper's communication tools continued to prove invaluable as InterContinental Miami updated team members on impacted hotel operations and when they could safely return to work.

1 year ago
Just as the hospitality industry builds memorable experiences according to guest needs, hotel communication systems and technology solutions should do the same for you and your workforce. A few weeks ago, Beekeeper teamed up with leaders from two of our business partners, Jos Schaap, CEO and Founder of StayNTouch and Erica Rich, Senior Hospitality Marketing Strategist at Revinate, to lead a webinar on how the hospitality industry can best leverage mobile technology in hotels. Despite the proliferation and availability of mobile technology, many hotel operations continue to rely on outdated methods of team communication. Together, panelists shared ways to improve guest experience in hotels through enhancing operations and employee experience – and that mobile team communication is the definitive catalyst for best delivering on these goals.   The Impact of Mobile Team Communication on Hotel Departments How do mobile solutions improve hotel team productivity and operations? A mobile hotel PMS such as StayNTouch, or as Jos Schaap rightly referred to them, "the heart of your hotel," can run on smartphones or other mobile devices, giving hotel employees access on-the-go. Hotel staff can easily assign tasks to specific employees and quickly communicate with other departments instantly. These specific uses cases are especially tangible and compelling in terms of ROI: - Immediate notifications. No more printed out, or pen and paper announcements. - Housekeeping can turn rooms over more quickly. Most guests simply leave in the morning without staff contact. There's no way of knowing when the room is ready to be cleaned. With faster occupancy updates, the room conversion process is made more efficient. - Improved access of guest information. Real-time, mobile team communication means better personalization of guest experience and management of expectations.   Increased Employee Communication Positively Impacts Guest Satisfaction Scores Workforce turnover is substantial in the hospitality industry. Most hoteliers focus on the "holy grail" of guest experience, which is of course paramount. However, the focus on employee experience is just as vital in order to keep hotel employees happy and on your team. Relationships with coworkers matter, and they impact guest experience more than you might think. Hotel employees shouldn't have to live with the uncertainty of wondering what's going to happen at the property on a day to day basis. There are many lost opportunities in the hospitality industry when it comes to the connection between hotel guests and employees, but investing in employee communication with a mobile team communication appprovides the following benefits. 1. Allows for consistent, daily information sharing across shifts and hotel team 2. Creates a highly-visible platform to illuminate best practices 3. Facilitates recognition of hotel workforce high achievers   "The experience at a property makes or breaks a guest's stay. That experience is dependent on the human interactions with your staff as soon they walk in the door of your hotel. If you set your employees up for success, so that they are happy, engaged, and loyal to your hotel, you stand a much better chance of delighting a guest."   Improve Hospitality Operations with Digital Mobile Solutions On the guest-facing side, there are many ways to digitize and improve hotel operations in ways that benefit both hotel workers and guests alike. A CMS like Revinate provides a way to remember the best ways to service and stay relevant to them by tailoring their experience to their needs in your hotel. Targeted emails, accessible via their mobile device, can then be sent out that offer a customized menu of activities and upgrades at your hotel according to their preferences. Mobile hotel communication systems also give your hotel a distinct brand advantage; consumers view mobile-savvy companies and technologies more favorably.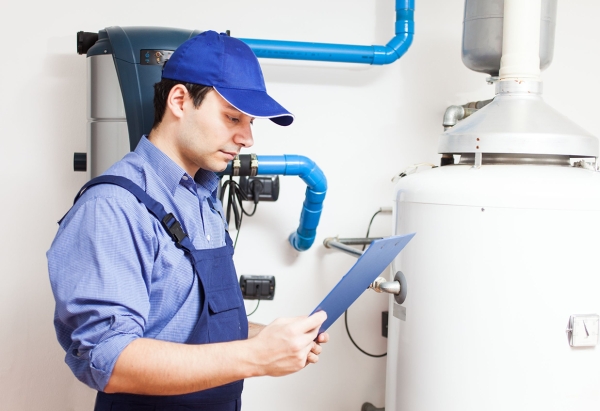 8 months ago
Maintenance staff are the red blood cells of every successful hotel. Without their dedication and coordination, any hotel would lose first guests, then revenue, and soon be forced to shut down. Of course, the first thing a visitor sees are the friendly and chatty desk clerks whose job it is to check guests in and handle the payments. Then, there is the housekeeping service, who make the rooms up every morning. However, it's the preventive maintenance staff that provides an invisible hand that makes the operation of such a complex system possible. Preventing bad scenarios Trapped guests thumping on the broken elevator door isn't a desirable image in any hotel. Why wait till you're full to the rafters to hear about the cable television issue? Hotel managers are aware that it's much better to prevent breakdowns before they occur than to wait for guests to complain. Accordingly, their job is to make sure the maintenance department performs routine checks of all the major systems such as heating, AC, plumbing, cable and Wi-Fi. Tackling safety issues While replacing a single burned out bulb is relatively fast and clean, tackling a bigger electrical issue may require staff marching back and forth down the hallways, trying to figure out the component that short-circuited. It is on the maintenance team to ensure smooth operation of the hotel by running weekly, monthly and yearly preventive checks, replacements and repairs. In many ways, they are responsible for the guests' safety by regularly changing air filters and making sure smoke and carbon monoxide detectors have functioning batteries. They are also in charge of the locks on the main entrance, bedrooms, conference rooms and areas that need secure access. Cleaning pool filters and taking care of tripping hazards such as raised carpet edges or dislodged floor tiles is also in their purview. Handling repairs If one of the systems mentioned above go out, the consequences can be disastrous, as sometimes the whole floor or even the entire hotel can be affected. If the whole building blacks out, aside from ensuring a speedy recovery, you need to deal with disgruntled guests and spend money on finding them other accommodations. It's up to a highly trained and experienced maintenance crew to localize the emergency as quickly as possible and prevent a huge loss. A good hotel maintenance crew needs to be able to repair all of the major systems in the building without external help. Maintaining curb appeal Even though, today, a huge number of hotel bookings are made online, with users browsing only through the beautiful photos provided by the hotel PR department, a hotel was and will continue to be a walk-in business. In this sense, the first thing a potential guest notices about a hotel is the exterior of the facility. This is the reason why the maintenance staff needs to pay close attention to the building, the parking lot and especially the landscaping. Signs of neglect such as chipped paint, litter and fallen leaves and other debris can diminish a hotel's reputation. In order to perform these tasks, a hotel's staff relies on a range of supplies and equipment like power washers and leaf blowers while a multi-purpose telehandler is indispensable in lifting heavy equipment to high places. Their interchangeable attachments make them suitable for a wide range of tasks. Beauty is in the eye of guest Big hotels usually hire subcontractors for periodic overhauls that involve painting, wallpapering and relaying carpets. However, it's on the hotel's maintenance department to carry out minor aesthetic touch-ups. When a luggage cart scrapes against the corner or rips the wallpaper, maintenance is there to make it right. Hotel maintenance teams need professionals experienced in various trades and beautification skills such as painters, glaziers, carpenters, etc. Customer calls Murphy never sleeps in the hotel business. A television remote may not work in room 305, the hot tub may not make enough bubbles in room 103. When a sofa bed mechanism jams, or the water shower goes cold at 3 a.m. guests will call maintenance to solve their problems. Unless you want to deal with an angry guest in the morning desk shift, make sure the crew is on a 24h standby for maintenance calls. While hotel reviews focus on great food and Egyptian cotton sheets, most guests are unaware that their comfort hugely depends on an invisible workforce of hotel maintenance staff whose job is to make every faucet (pardon the pun) run properly. If these people remain unseen, it means they are doing a good job.
Load more
Recent Staff Collaboration Tools News & Community Updates

1 month ago
INTELITY®, the developer of hospitality's most comprehensive guest experience and staff management platform, announced today a new deal with Soaring Eagle Casino & Resort in Mount Pleasant, Michigan. The renowned property will implement the entire INTELITY platform, including a branded mobile app, mobile check-in, mobile key, in-room tablets, and GEMS®, INTELITY's staff suite. With the full platform in place, Soaring Eagle Casino & Resort will use the INTELITY platform to connect with guests and players before, during, and after their visit. Owned and operated by The Saginaw Chippewa Indian Tribe of Michigan, Soaring Eagle Casino & Resort is one of the top 50 casino-resorts in the United States, according to TripAdvisor reviews. With nine restaurants, an expansive spa facility, and over 500 newly-renovated guest rooms, the resort offers an upscale, family-friendly experience for all types of travelers. Meanwhile, the expansive 210,000-square-foot casino facility offers players thousands of slot machines and the widest variety of floor games available in the Midwest. The INTELITY platform's mobile app and in-room tablets are set to dramatically alter the guest experience at Soaring Eagle, delivering an unparalleled level of convenience for visitors at the property. Using the app or tablets, guests will be able to access hotel information, order in-room dining, make spa and restaurant reservations, contact staff with special requests, and select contactless service—accessing anything they need during their stay with ease. They'll also be able to use the app to check in when they arrive, use their smartphone as a room key throughout their stay, and check out on either the phone or tablet when they're ready to depart. "We couldn't be more excited to partner with Soaring Eagle Casino & Resort," said Ben Keller, INTELITY SVP of Sales. "This stunning resort has so much to offer guests—and now travelers will be able to access it all in just a few taps thanks to the INTELITY app and in-room tablets. That's exactly the kind of modern, contactless experience guests are coming to expect in 2021." Meanwhile, the resort itself will be able to leverage the INTELITY platform as a key connection point between the resort and the casino floor, sending guests targeted offers and notifying them of special events, helping drive guest engagement and revenue. At the same time, GEMS® will automate procedures and save valuable staff time—ensuring staff can remain focused on guest service, rather than administrative tasks. "At Soaring Eagle Casino & Resort, we've long prided ourselves on delivering an exceptional standard of service, but implementing the INTELITY platform will allow us to raise the bar even higher," said Amy Gates, Director of IT at Soaring Eagle Casino & Resort. "Between the self-service technology it provides to guests and the operational automation it offers staff, we'll be able to exceed expectations and elevate the guest experience in a new way."

2 months ago
INTELITY®, the provider of hospitality's most comprehensive guest experience platform, announced today it has been appointed a Brand Official by Forbes Travel Guide (FTG), the creators of the original Five-Star rating system, for a record fifth year. As the Official Mobile and In-room Technology Provider of Forbes Travel Guide, INTELITY joins a stellar list of FTG Brand Officials, all handpicked for excellence within their industry. Forbes Travel Guide is well regarded for its prestigious annual Star Ratings of hotels, restaurants and spas worldwide. It takes an equally considered approach to each Brand Official, ensuring the brand aligns with its high standards and perfectly complements its Star-Rated properties. The Brand Official program connects Star-Rated properties with exceptional brands that are equally dedicated to serving discerning clientele across all areas of travel. "As one of the very first hospitality technology companies, INTELITY has been a constant force of innovation for over a decade–something that is more important than ever in the wake of the COVID pandemic," said Filip Boyen, CEO of Forbes Travel Guide. "With contactless experiences suddenly a critical piece of recovery strategies, the INTELITY platform is a perfect partner for Forbes Travel Guide and the luxury properties we work with." For more than a decade, INTELITY has pushed the hospitality technology industry forward, becoming the first provider of a guest services mobile app in 2009 and the first to implement tablets in a hotel just weeks after the release of Apple's iPad in 2010. Today, the INTELITY platform is the most integrated and expansive mobile, in-room, and staff solution available to properties and brands. "We're thrilled that our mobile and in-room technology is being recognized again this year for its excellence and impact on the hospitality industry, particularly in the upscale and luxury segment," said Robert Stevenson, CEO of INTELITY. "Even as we move past COVID, we know consumer reliance on technology will continue to grow, and we're ready to help hoteliers find a perfect balance between human and digital hospitality. As the official Mobile and In-Room Technology Provider of Forbes Travel Guide, we'll continue to do what we've always done—provide properties and brands of all sizes with the toolset they need to deliver an extremely elevated guest experience." Dozens of Forbes Travel Guide properties, from brands like Four Seasons, Park Hyatt, Sydell Group, Autograph Collection, and more, have already implemented the INTELITY platform in order to offer travelers the digital convenience and contactless service they're seeking. Now, INTELITY once again joins other luxury brands within the Forbes Travel Guide Brand Officials program, representing the best products and services in the hospitality industry. For more information about the INTELITY platform, visit www.intelity.com.

3 months ago
INTELITY®, the provider of hospitality's most comprehensive guest experience and staff management platform, has today announced its fourth patent, granted by the United States Patent and Trademark Office. The patent was awarded to INTELITY for its staff collaboration and optimization tool GEMS® (Guest Experience Management System), and reflects INTELITY's long history of leadership and innovation in hospitality technology. Founded in 2007, INTELITY was the first company to harness the power of mobile and in-room hospitality technology, creating the very first guest services mobile app for hotels in early 2009, then following with the first in-room hotel tablets at The Plaza in New York City in 2010 just weeks after the release of Apple's iPad. In the decade since, INTELITY has only continued its pattern of innovation, winning three HTNG TechOvation awards, numerous event awards at shows like HITEC and Phocuswright, and serving as the Forbes Travel Guide Official Mobile and In-Room Technology Provider back-to-back, four years in a row. In 2019, INTELITY expanded greatly by its merger with KEYPR®, and the company now offers guests an unprecedented combination of mobile, in-room, and staff technologies, all working together in a seamless platform.  This new patent in particular covers how, using its scalable cloud architecture, GEMS empowers hotels to deliver fully configurable services to their guests via in-room tablets and guests' mobile devices. GEMS is the technology that connects every manner of guest interaction—from check-in and room access, to dining, housekeeping, room controls, and more—to a hotel's systems and staff. It facilitates a streamlined guest experience, offering staff and management a single system to track requests, monitor fulfillment time, set escalations, update menus, engage with guests, enable service recovery, and identify opportunities for new workflows and process optimization going forward. "This is the engine that powers our entire platform. Every request is received in GEMS, passed along to a property's existing systems as needed, and then tracked as it's fulfilled," said Ira Dworkin, CTO of INTELITY. "The variety of workflow configurations for service requests, work orders and more,  empowers hotel staff to work in ways best matched to their property. Leveraging a deep data and analytics infrastructure also, we can provide an ever-increasing set of deep insights to our customers that help to drive both workflow and revenue optimization." Just as critical as the role GEMS serves in everyday operations is the overarching role it serves in integrating a property's existing technology with the INTELITY platform. With over 150 integration partners, including PMS, POS, ticketing, lock, spa, and room control systems, the INTELITY platform is widely known as the most integrated hospitality platform on the market—allowing hoteliers to connect disparate systems in one connected cloud across their business. "We are incredibly proud to receive our fourth patent for the INTELITY platform," remarked Robert Stevenson, CEO of INTELITY. "A property's tech stack should meet their specific needs and facilitate an impactful digital transformation for both guests and staff without penalizing a hotel's ROI. GEMS does that and more, providing powerful support out of the box—which is why it's such an important component  of the INTELITY platform." This patent joins three others: another for GEMS and two others for INTELITY's specialized and fully integrated mobile key technologies. As the brand moves forward, the focus remains squarely on innovation that will facilitate safe, contactless experiences with seamless mobile capabilities for guests and staff. To learn more about GEMS or the full INTELITY platform, visit INTELITY.
Load more
Staff Collaboration Tools Category Overview
What is staff task management and operations software?
Hotel staff are scattered around time and location -- different shifts, floors, departments, and properties -- and are highly reliant on traditional forms of communication like log books, memos and two-way radios. Staff Collaboration platforms bring everyone on the same page within a digital environment, increasing staff productivity and providing cost savings through operational efficiency. The real-time visibility into
hotel operations
means no more dropped tasks, miscommunication, or expensive mistakes.
For info on hotel operations software trends, questions that you should ask vendors and more download the
2020 Hoteliers Guide to Staff Task Management Software
How can hotel management software improve hotel operations and profitability?
Hotels are operations heavy and communication is key. In the past, hoteliers had to be on-site to read through logbooks, flip through binders, navigate countless post-its, and track down line staff to understand what was happening in their hotels. Slow, inefficient, error-prone communication often led to miscommunication and dropped tasks. Such ad hoc communication was inefficient and expensive and depressed guest satisfaction. With staff collaboration and task management software, hotel teams work together in real-time and hoteliers can monitor hotel operations 24/7 from any location. Because they are always in the loop with an accountable platform, hotel teams can catch costly mistakes before they happen. And reporting features allow managers to monitor performance and improve hotel operations.
What are the most important features of hotel operations software and specifically task management solutions?
Simple Communication - Social media style features like notes, tags, mentions, and comments facilitate quick communication and collaboration among hotel teams.
Task Management - Add accountability and track-ability to ensure timely completion by staff.
Alerts / Notifications - Prevent costly mistakes and missed deadlines. In-App Translation Promote collaboration among multilingual staff.
Checklists - Automatically alert shifts and departments of routine duties to ensure nothing is overlooked.
Reporting - Spot trends and identify opportunities to improve.
What KPIs can staff task management software improve at my hotel?
Operational Efficiency - Saves time by integrating staff communications on one platform. Guest Satisfaction - Guest needs, requests, and complaints are visible and acted upon in a timely fashion.
RevPaR - Chat with website visitors and leads entered by Front Desk and collaborated on with Sales team leads to more revenue. Direct communications with guests via chat widget and text messaging leads to more direct bookings.
Who are some popular staff collaboration software providers?
What is the typical pricing for hotel operations software?
Most staff collaboration platforms offer Software as a Service (SaaS) subscriptions with monthly and yearly options. Pricing can be a flat rate or tiered by the number of rooms or users. Cloud-based, self-service solutions start around $1 per room per month. This price point appeals most to select and limited service branded and independent hotels. At this price point there are no intensive customization or integration requirements. Premium vendors often offer features that the hotels must pay for but staff do not use. Enterprise solutions can cost tens of thousands of dollars per year, with added fees for implementation and training. Casinos and large resorts with very specific requirements may benefit from an on-premise enterprise solution that offers customized features and extensive training.
How long does it usually take for a hotel to implement new hotel operations software?
Depending on the nature of the platform and culture of the hotel, installation and configuration can take from one hour to a month. Some platforms require extensive training with intensive setup of hard-coded functionality before launch. Other platforms use a faster learning-by-doing approach with customizable functionality that can be implemented on an ongoing basis. Platform adoption speed is accelerated when a stakeholder within the hotel champions the change, versus when teams adopt the platform at their own pace.
Staff collaboration software is typically very user-friendly and easy to learn. Some solutions feature social media tools that people use every day, so staff can get up and running instantly. Other platforms have a variety of modules each with different functionality and an inherent slower learning curve. Often training can be self-guided. There is no downtime, and no integrations are required.
How do I know when it's time for my hotel to move onto new hotel operations software?
Digital messaging is the future, and the future is now. As more consumers turn to text and chat as the communication channels of choice, hotels need to adapt or risk being left behind. At the same time, hoteliers need to ease off their dependency on paper-based memos, forms, logbooks, checklists, and phone calls for internal communications—they are inefficient, hard to track, and easily misplaced. Today, everything should be digitized so that it's accessible and trackable from any device or location. This includes policies and procedures, schedules, task lists, and contact lists. A staff collaboration platform solves all of these problems and more, and staff can be up and running in a matter of hours.
For info on hotel operations software trends, questions that you should ask vendors and more download the
2020 Hoteliers Guide to Staff Task Management Software