10 Best Business Intelligence Software
Hide add-on products
Add-on products are ones that must be purchased with another product and aren't available on their own.
Load More
Recent Business Intelligence Articles

3 weeks ago
COVID-19 sped up a trend in revenue operations (RevOps) across the whole world of business. A recent survey by Forrester found that there's been a massive shift to centralized RevOps. This comes as many companies begin seeing revenue as more than just an outcome. Instead, they now understand it as a result of a complete business process and collaborating commercial teams. However, Forrester shows that success with this approach comes from more than revising an organization's structure. An optimized operation model combined with a comprehensive revenue management charter seems to be the recipe for long-term success. This charter should align revenue planning, technology, processes, data and measurement throughout the company. Breaking up silos in hotel commercial teams has been a hot discussion topic for almost ten years now. However, many of these silos are still a big part of many hotel operations today. In many cases they're even augmented by specialized tech tools that serve one team and all but exclude the others (e.g., a revenue management system - RMS). One thing has become clear: integration and automation of a hotel's tech stack are essential to centralizing RevOps. This is why today's leading SaaS providers are adjusting their tools to facilitate organizational alignment. In the pandemic's aftermath, businesses have the chance to archive their long-established structures. Lean, centralized commercial teams can take over and leverage integrated technology, automated processes and cross-functional accountability for success. Revenue, Gut instinct, and Effort Up till now, generating revenue at hotels had more to do with gut feeling, knowing the market and hard work than with collaboration and strategy. Many times, poorly aligned initiatives by general management, marketing, revenue management and sales led to lost chances and investment, revenue dilution and internal disputes. Despite this situation having a lot of room for improvement, the data and communication silos in hotels have made it hard to bring about lasting change. Letting Technology Take You on a Detour Thinking that technology is the solution to all issues is a common mistake. Yes, revenue management tools have developed by leaps and bounds in recent times. Technology today is more powerful than most experts would have deemed possible. It allows hotels to adapt to dynamic markets and make the most of every revenue opportunity. But RMSs were developed primarily for revenue managers - a small group of experts in a single field of the industry. To ensure they deliver on the promised ROI, many RMSs demand a lot of training time and continued interaction due to their complexity. A well-trained revenue professional who can leverage a system's full capabilities can create fantastic results. However, technology is also known to cause operational roadblocks. The sales and marketing teams or the GMs don't have the time to learn the ropes of intricate legacy RMSs because they have their department's own systems to look after. The same applies to revenue managers and technology used by other teams. In short, the more programs a hotel uses, the more likely it is to foster ongoing silo culture. Using New Revenue Tools to Do More With Less The pandemic has led hoteliers to look at their operations differently. Today, there's a desire to do more with smaller teams, decrease the staff's workload, streamline day-to-day operations and make commercial teams work together more closely. Commercial teams have begun changing as a result. Silos are opening up while marketing, sales and revenue teams lay old rivalries to rest. Now, teams work across several disciplines, and moving forward, they'll be using a set of integrated tools instead of programs specialized on a single function. In revenue management, this includes automating time-consuming tasks like forecasting and rate optimization. It also covers the presentation of results and related information in an easy-to-read format everyone in the commercial team can understand and use. At first, it may feel strange for revenue managers who are used to complex legacy RMSs, that manual case by case rate analysis is no longer needed to achieve excellent results. Today, smart hoteliers see that trusting an automated system with time-sensitive pricing tasks is giving them a competitive advantage. Now that travel is slowly ramping up, competition between hotels will be strong. Using new and perhaps unusual ideas is a way for properties to differentiate themselves and create a base for future success. Setting up a well-integrated tech stack, using automation where possible, and streamlining communication are the initial measures you can take to make this happen at your hotel.

3 months ago
Business intelligence is critical to a hotel's success. It not only influences and informs revenue and growth strategies, but also sales, marketing, and operations as well. With COVID-19 continuing to disrupt travel around the world, it can be nearly impossible to predict what is happening in your local market without access to data. The highest quality of business intelligence available in the market not only provides historical data for reference but also forward-looking on-the-books data. With this information at hand, hoteliers can plan competitive pricing and promotions to shift share away from the competition. This data is incredibly useful for other teams on property as marketers can plan which booking channel and which segment of traveler to target with upcoming campaigns, sales can track when groups are shopping and proactively prospect business, and operations can ensure they have enough staff in the building to meet a potential surge or drop off in guest counts. Business intelligence can advise how to create the utmost efficiency for any property. With this in mind, analyzing historical data in 2021 should not take a "business as usual" approach. In a year of unprecedented closures and lockdowns due to COVID-19, the industry fluctuated in ways we've never seen. Although hoteliers are accustomed to using the "variance to last year" metric to inform their revenue strategies, that will need to change as 2020 data just isn't viable as a frame of reference. Instead, hoteliers should look at pre-pandemic data from 2019 along with forward-looking on-the-books insight. This combination offers the most accurate picture of hotel performance to enable the most effective decision making. Since COVID-19 introduced a new layer of complexity into travel, there have been significant shifts to the average booking window (now just 0-7 days in most cases), evolving traveler preferences, and a number of other factors that can't be captured by historical data, forecasts, or published reports. In order to understand these trends as they happen and pivot your business response accordingly, hoteliers need real-time data. For the most accurate look at what's happening in your area, these five ingredients add up to the highest standard of business intelligence data available in the industry today. They are: 1. On-the-books: Data that is a confirmed hotel reservation, not a forecast. 2. Forward-looking: Data that shows information about business booked for future stay dates and not a projection or sentiment of what bookings may happen. 3. Sanctioned: Data that is extracted in partnership with the provider. 4. Segmented: Data that has significant depth levels of segmentation, market, and traveler attributes. 5. Fresh: Data that is refreshed frequently, preferably daily. Not all data is created equally. The most comprehensive solutions can help you accurately plan out sales, marketing, and revenue optimization strategies and shift bookings to your property. Now is the time to hit the reset button on hotel operations and prepare for the unknown as the world takes steps towards rebuilding travel. To learn more about business intelligence solutions available in the hospitality industry and how to approach the shopping and purchasing process, download our new eBook for tips – "The Hotelier's Guide to Buying Business Intelligence."

1 year ago
At Intelligent Hospitality we're often asked to replicate existing reports that hotels produce manually. The thinking behind such a request is understandable: "My hotel spends X hours producing reports at regular intervals (usually daily, weekly, or monthly). We like these reports. If they can be automated by a tool, that would save us a lot of time." While on the surface, that logic is reasonable, it completely misses the advantages of analytics solutions. More importantly, it highlights a big gap in our thinking and approach towards analytics in the hotel industry. If you are making the decision to move on to more sophisticated technology, it is important to understand and leverage all its benefits. Not just to get a substantial ROI out of it, but to be able to compete in today's market. My grandfather loved his typewriter and never used a computer. According to him the only reason to switch from a typewriter to a computer would be to get clearer print. A computer was too expensive to do just that, so he never bought one. We all understand today (hopefully) that the ability to type and print is the least of a computer's capabilities. We look for speed, memory, connectivity, and overall computing power when we are in the market for a computer. In fact, it is inconceivable that someone could survive in today's job market without basic know-how about computers. Similarly, with the information era in full swing, hoteliers who don't "get" analytics solutions won't be able to compete in a market full of data-savvy OTAs and rental alternatives like Airbnb. These new players have already mastered data analytics; They live and die by it. If you still think it's "just reporting", I have taken up too much of your time already. This article is intended as a starting point for those hoteliers who want to take a more analytical approach to their business. If you're still reading, I promise this will be more fun than it sounds. However, just to test your commitment, I will start with something dry… Definitions Here is how Adobe defines Reporting and Analytics respectively: Reporting is "the process of organizing data into informational summaries in order to monitor how different areas of a business are performing." Analytics is "the process of exploring data and reports in order to extract meaningful insights, which can be used to better understand and improve business performance." You don't have to memorize these definitions. Just remember one thing - reporting is "monitoring" while analytics is "exploring". When we run day to day meetings using templatized reports, we condition ourselves to look for and monitor specific cells/fields – day after day, week after week, month after month. We only react when we see a significant fluctuation in those values, and even then, we must wait for an analyst to go and get us the answer to our next question. It's a slow and reactive process. Yet, it's familiar and comfortable. Analytics on the other hand, is driven by curiosity, competitive drive, and a sense of adventure. It gives us multiple views and perspectives by dimensionalizing data. It takes us on a journey of discovery by giving us the ability to answer questions on the go. Thus, it expedites the discovery of opportunities and threats while minimizing surprises. Visualization Looking at familiar designs and layouts makes our eyes dull to minor changes. Hence, we don't see what we don't expect to see. Here's a rose: Can you spot the Dolphin in this rose? What if I told you that there is a dolphin inside the rose? Can you find it? Hint: Take a closer look at the petals. I hope you were able to find it. However, I doubt anyone would have noticed it had I not pointed it out. A wall of numbers in a spreadsheet is no different. You see rows and columns populated with figures. Unless you know what to look for, it's hard to see it. Spotting the proverbial "dolphin" in this wall of numbers is near impossible Good data visualization should not just be pretty, it should draw your attention to what needs your attention. To be able to do that, you must crunch huge amounts of data, contextualize, compare, and conditionally format. And that's just the basic stuff you should expect from your BI/Analytics solution. The HotelIQ dashboard draws your eye to critical insights via red dots on the map The above dashboard consolidates a ton of information. It includes data by hotel, by month, and by market segment - actuals, OTB, STLY, Budget, and Forecast. Plus, based on current and historical trends, it also estimates where you are likely to finish against your goals. Yet, it only needs three simple visuals to convey all that information and more. The goal is not to bombard you with information, but to highlight what's most relevant. Interactivity Looking at the map, you know right away which hotels in which markets need attention. The color and size of the bubbles can change instantly to indicate the risk levels based on various parameters. It becomes even more engaging and meaningful as you easily zoom in, filter, and dissect the underlying cause(s). All this momentum and insight with just a few clicks! In contrast, with a typical report produced manually by the hotels and consolidated at the corporate office, users would either make due with an aggregate figure or painfully (depending on the size and scale of your operation) go over each hotel one at a time. Even when you are looking at a single property there are many dimensions like market segments, profiles, feeder markets, channels, and room types that you have to look into and consider in order to make the right business decisions. And should you have any further questions…like Adobe says, reports are for monitoring, not exploring. That is the fundamental reason why reports don't translate well into an analytics environment. They are restrictive because they are built using simpler tools with lower technical complexity. When you transpose those reports into an analytics environment they often bring along with them the limitations of their original design. Effort and Opportunity A lot of hotels have Excel junkies on staff who copy & paste data from various sources, run macros, build pivot tables, and go through data gymnastics every day to lay out the information in a manner the GM likes. They love these "spread-marts" because they have birthed them at their hotels. So please forgive me if it sounds like I'm calling your baby ugly. However, no matter how much you master these basic tools, they are no match for the BI tools used by Data Scientists (with degrees in Computer Science and Data Analytics) to design robust analytics solutions. Cooking steak in your backyard is very different than running a commercial kitchen My neighbor can grill a mean steak on the BBQ in his backyard but that doesn't mean you should trust him to run a commercial kitchen. It's nothing against steaks, BBQ, or my neighbor. We understand that a trained chef in a professionally equipped kitchen can do a lot more with the same ingredients. A hotelier's job is to optimize profits at the hotel while ensuring that guests get the best experience possible. The hotel staff should be focused on the achievement of those goals rather than toiling with data for hours – just to create a report. What you get at the end of the day may be familiar but is also probably outdated information and subject to human error. Instead, if the same talent that produces reports focused on discovery and insight using the latest BI and Analytics solutions, you'd go much further. Start Exploring The objective of this article is not to put reports down. In fact, reports are an important part of analytics. But hotels need to elevate their standards towards analytics. Stop asking your BI solutions to give you more of the same. Stop staring at the same rows and columns waiting to see different results. In this age of information, data fuels success. If you want to stay relevant, challenge yourself to go further with data analytics. To help you achieve that, in the coming months I will be taking a more tactical approach to discuss topics related to hotel analytics like improving your hotel's forecast with the help of analytics, optimizing the performance of hotel sales team with data analytics, and using analytics to run more productive meetings at your hotel. Partner content brought to you by HotelIQ
Load more
Recent Business Intelligence News & Community Updates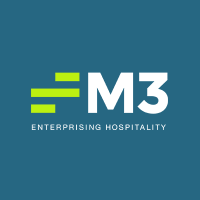 1 week ago
M3, the hospitality sector's #1 cloud-based accounting, financial and data management platform in North America, has been named a winner in the 13th Annual 2021 Golden Bridge Business and Innovation Awards in the Business Intelligence Innovation category for its dedicated business intelligence solution, Insight. The Globee® Awards are recognized as one of the world's premier business awards programs and business ranking lists. Judged from a broad spectrum of industry voices from around the world, M3's platform, Insight, was recognized for its innovative approach to providing hospitality management professionals with data-driven and user-friendly business reporting technology. "We are greatly honored by this recognition as we constantly strive to do the right thing for our customers by solving today's problems and anticipating tomorrow's needs with forward-thinking products like Insight," said Scott Watson, Chief Sales and Marketing Officer at M3. "We look forward to continuing to deliver tailor-made financial tools, exceptional customer service and a commitment to excellence without having to increase prices. Whether it's Insight or any other M3 product, we don't subject our customer to contracts but feel we need to earn their business every day." Designed by hoteliers for hoteliers, Insight helps users proactively manage every data point within their property's financials, operational KPI's, competitor sets and guest data. Insight also compiles point-of-sale (POS) data and on-the-books (OTB) data on a comprehensive and centralized hub to view critical property, peer and industry data. For on-the-go users, the M3 Insight app offers Insight customers instant access to their user-driven, user-specific, interactive dashboards, ad hoc reporting and robust analytics from their mobile devices. The app also enables users to quickly share data on the go with their customers and appropriate stakeholders in a user-friendly format.

1 month ago
ProfitSword, a premier developer of business intelligence and data integration software, has announced the appointment of Jason Wallace as Vice President of Engineering. Following ProfitSword's continuing rapid market expansion due to the industry's increasing need for solutions that can instantly determine real-time business performance, Wallace will play a central role in ensuring that ProfitSword customers continue to have access to the advanced tools they need to swiftly adapt to sudden shifts in market conditions. In his new role as Vice President of Engineering for ProfitSword, Wallace will leverage his more than 15 years of expertise in IT, software development and data management to spearhead ProfitSword's vision and strategy in meeting hospitality's latest business intelligence needs and priorities. Wallace's efforts will specifically focus on providing leadership and expert guidance for ProfitSword's development teams as well as for the company's Technical, Data and Systems Integration Services. "ProfitSword holds a long and widely recognized reputation in providing hoteliers with the real-time analytical insight needed to preserve and grow business revenues, and I am honored to have the opportunity to work alongside such an experienced and committed team," commented Wallace. "I look forward to combining my own expertise with theirs in spurring even greater innovation that pushes the limits on what hoteliers can achieve with their business intelligence strategies." Prior to joining ProfitSword, Wallace served as Technical Lead/Assistant Director for Master Data Management at EY, a global leader in tax, transaction and advisory services where he was responsible for overseeing the Development and QA teams as well as technical strategy and architecture. Wallace previously also served as Director of Development for Brown Bag Marketing and Vetlocity, where he led the company's overall technical strategy and architecture. A graduate of computer science from Georgia Tech, Wallace further holds multiple Microsoft certifications for web applications, business intelligence, and database development. "As part of our efforts to stay ahead of the latest business intelligence trends and expectations, ProfitSword always seeks out only the most skilled professionals, and Jason is certainly a welcome addition to our team with his in-depth knowledge of data management, systems integration and software design," said Robert Ryan, CEO of ProfitSword. "His unique skill set will no doubt prove to be highly valuable in devising new methods of providing hoteliers with the actionable insight required to identify new opportunities for growth and to protect overall profitability."

2 months ago
Curator Hotel & Resort Collection ("Curator") named Duetto, the hospitality industry's leading cloud-based revenue strategy platform, as a preferred partner for revenue solutions for Curator's independent hotel members. The partnership agreement enables hotels in the Collection to contract with Duetto at preferred terms for its GameChanger application for pricing optimization, ScoreBoard for intelligent reporting, and BlockBuster for optimizing contracted business segments. "In addition to prior experience working with Curator member hotels, Duetto completed a comprehensive due-diligence process with the Curator team as they assemble best-in-class technology partners for their member hotels," said John Lingos-Webb, Senior Director of Global Partnerships & Alliances at Duetto. "Independent hotels have always been important to Duetto, and we are thrilled to provide Curator's unique member hotels our full suite of revenue applications and cloud-based revenue strategy solutions to help them optimize profitability while also streamlining operations." Curator Hotel & Resort Collection is an owner-centric hospitality platform that offers a competitive alternative for independent lifestyle hotels looking to amplify their performance. Curator provides member hotels with best-in-class operating agreements, services, and technology, while allowing them to retain their identities and what makes them unique. "With hotel owners focused on economic recovery in today's volatile market, a robust revenue management strategy backed by industry-leading technology will be a key differentiator," said Austin Segal, Curator's Vice President. "Duetto is the frontrunner in hospitality revenue management solutions, which makes them an ideal partner. Their sophisticated and time-tested technology solution can support our independent owners and operators in growing market share while delivering optimized revenue and ROI on their technology investments."
Load more
BUSINESS INTELLIGENCE SOFTWARE Category Overview
What is business intelligence software?
Business Intelligence tools are designed exclusively for analysis; to provide fast and widespread access to accurate information and insight. Through dashboards, reports and analytics. users can explore their business – both historical performance and future activity. BI automates reporting, turning report producers into information consumers who can in turn analyze and apply their findings to influence business results. Business Intelligence is about gathering data from a variety of sources and then utilizing technology to serve information to decision-makers in ways that help them to understand where opportunities exist within their business.
For info on business intelligence trends, questions that you should ask vendors and more download the
2020 Hoteliers Guide to Business Intelligence Software
How can business intelligence software improve profitability and efficiency?
Throughout the hotel industry, we suffer from a lack of critical, timely information on the most fundamental aspects of our business. We attempt to address this deficiency through manual reporting; printing reports from operational systems, keying numbers into spreadsheets and emailing files daily. This turns some of the industry's brightest minds into simple report producers. BI automates, accelerates and enhances reporting, turning these report producers into information consumers who can analyze and apply their findings to take advantage of business opportunities while they still exist.
What are the most important features of business intelligence software?
Cloud Infrastructure: Ease of access to BI across devices. No expensive, lengthy implementation or physical on-site installation.
Depth of Information: Ability to not only view statistics/figures, but to dive deeper into the data and understand what's impacting those results.
Data Management: Ability to manage & clean data to maintain data & reporting quality and accuracy.
Forecast & Budget Support: Forecasting/Budgeting at the most granular level allows hotels to measure their performance on an ongoing basis to achieve their goals.
Enterprise Level Reporting: Allowing users to view performance of multiple hotels using unified standards makes for easier reporting at an area or portfolio level.
Why KPIs can business intelligence software impact for my hotel?
Occupancy %: Using advanced Pace metrics, users can see areas of opportunity or concern well in advance and take action to optimize their hotel's occupancy.
ADR: Analyzing production across market segments, booking channels and source markets, users will be able to see their most and least profitable business, and adjust accordingly.
TRevPAR: By analyzing the segments with the highest total net spend and determining when & where those guests are being displaced, users can optimize their mix to generate higher revenues across departments.
What is the typical pricing for business intelligence software?
BI Tool pricing typically includes an initial setup fee as well as an ongoing monthly subscription cost. The monthly cost can be dependent on the number of rooms/hotels using the tool and the tool may be offered at different price points with differing levels of features & complexity.
Vendors start as low as $2 and as high as $10/room per month, this range would offer the most basic BI solutions and reporting without predictive or self-service features.Hotels that are taking their first steps into BI would benefit from starting off with this kind of low cost solution.
Vendors in the high end of this range would offer the full range of predictive and self-service features available, as well as additional integrations with external sources. Hotels that are familiar with BI and looking to expand their capabilities and depth of knowledge would benefit the most from this type of solution.
How long does it usually take for a hotel to implement new business intelligence software?
1 to 2 weeks per hotel. No downtime required. Simple, quick setup process. Live and on-demand user training available. Depending on whether or not the hotel(s) have existing standardized hierarchies (market segments, channels, room classes) and IT resources (including other vendors) do not delay.
For info on business intelligence trends, questions that you should ask vendors and more download the
2020 Hoteliers Guide to Business Intelligence Software