Registration is Now Open for the 2021 HotelTechAwards
Recognizing the best technology companies in the global hotel industry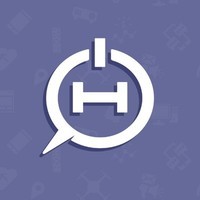 Registration is now open for the 2021 HotelTechAwards (www.hoteltechawards.com), the industry's only data driven awards platform that recognizes best of breed hotel technology companies who win in the eyes of the judges that matter most - their customers.
Last year's 2020 HotelTechAwards Winners included top hotel technology companies such as Mews Systems, Revinate, IDeaS Revenue Solutions, OTA Insight and ASSA ABLOY Global Solutions. Berlin based SuitePad won "The Best Places to Work in Hotel Tech" edging out runner up Pace Revenue Management (10 Best Places to Work in Hotel Tech).
"Revenue generation and operations have become very complex for hotels, threatening profitability and detracting from the customer experience. The answer lies in innovative technology solutions, which can disrupt the disruptors. The HotelTechAwards recognize these technologies and their beneficial impact on the future of our industry." says Marc Heyneker, CEO at Revinate, one of the hotel tech industry's most recognized brands and 2020's top rated Hotel CRM.
Companies are competing for category leadership across marketing, revenue management, guest experience, operations and sales technology. Hotel technology companies ranging from hardware to software and service businesses like digital marketing agencies are eligible for nomination. Dozens of companies around the world have already pre-registered for the competition.
Registration closes on September 1st. Voting will take place through December 15, 2020 and winners of the 2021 HotelTechAwards will be announced on January 15, 2021.
"As a former hotelier there was ultimately one thing my team wanted to know about prospective technology partners," says Jordan Hollander, co-founder of Hotel Tech Report, "We wanted to know what other hoteliers like us thought about the service providers, that they were tried and true and that the company could deliver on their sales promises. The HotelTechAwards were designed to do exactly that - they help hoteliers see what people like them honestly think about products and services to help them make better decisions for their properties."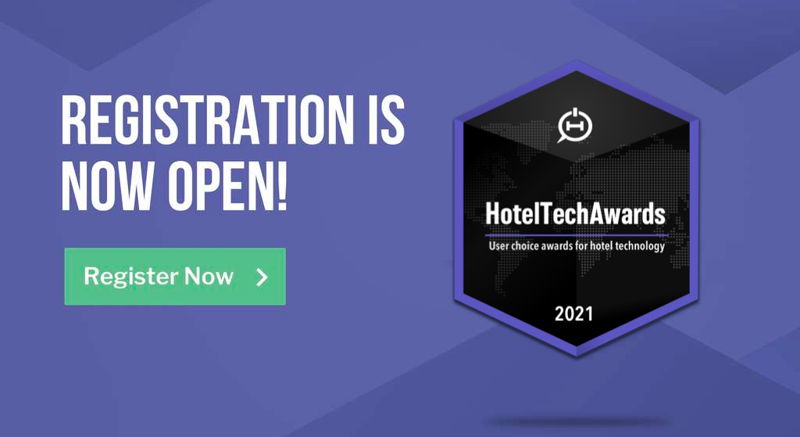 What are the hotel tech industry's top executives are saying about the HotelTechAwards?
"The HotelTechAwards are the only prize in the industry that is completely and transparently customer-driven — it's the hoteliers that decide who is best, and it's their opinion that matters most."
- Gautam Lulla | CEO, Pegasus
"We at SiteMinder believe strongly in the essence of openness; it is what underpins the very core of what we stand for, and the HotelTechAwards, through the program's data-driven and transparent process, aligns firmly with this value."
- Sankar Narayan | CEO at SiteMinder
"This honor has deep, personal meaning as it is decided upon by our clients and represents our passion and focus for providing the most sophisticated revenue technology and comprehensive support."
- Dr. Ravi Mehrotra | Founder, IDeaS Revenue Solutions
"The HotelTechAwards are a powerful stamp of approval for any company to possess and for hoteliers to trust. We value the HotelTechAwards process, which collects thousands of verified reviews from around the world each year."
- Alex Shashou | Co-Founder & President, ALICE
"HotelTechReport is the leading platform for technology in the hotel industry, and its meticulous and impartial verification process makes this one of the most prestigious awards."
- Moritz von Petersdorff-Campen | Co-Founder, SuitePad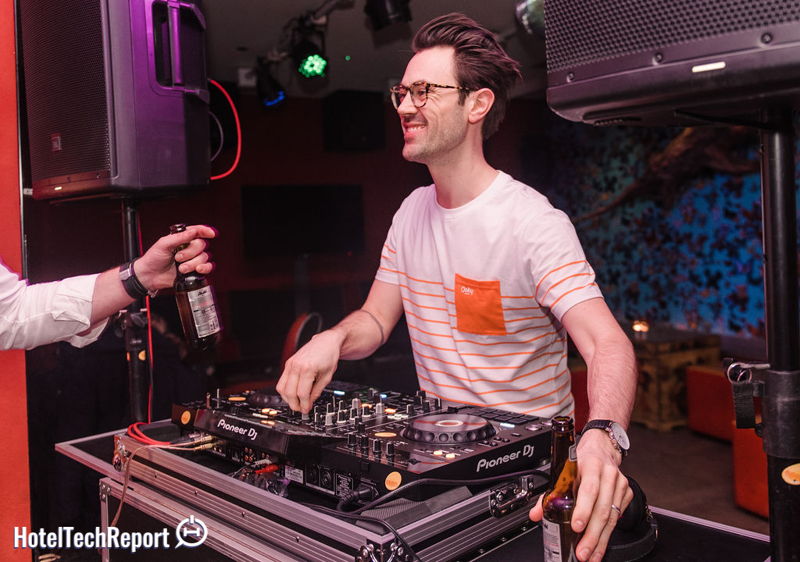 2020's winners party (view gallery) took place at London's exclusive Hamyard hotel by Firmdale Hotels.