10 Best Housekeeping Software
Hide add-on products
Add-on products are ones that must be purchased with another product and aren't available on their own.
Load More
Recent Housekeeping Software Articles

1 month ago
Cleanliness has always been a top concern for hotel guests but with the arrival of COVID-19, even hotels that already had high housekeeping standards had to kick it up to the next level. Due to a combination of government protocols and guest expectations, an elevated level of cleanliness now must be maintained in order to remain competitive. After a year of endless pivots, the work isn't over for hotels as travel opens up again. The good news is that hotel technology is here to help streamline and systemize your housekeeping operations with checklists, mobile reports, and front desk integrations, allowing you to come up for air and manage your housekeeping team more efficiently. High Housekeeping Standards as Crisis Control Gone are the days of white-gloved hands running along ledges checking for dust. Surface cleans have been replaced with deep cleans and guests are savvy enough to know the difference. Housekeeping standards have always been important to guests. According to J.D. Power's 2020 North America Hotel Guest Satisfaction Index—which used feedback from 37,843 guests in the U.S. between May 2019 and March 2020 (ahead of the pandemic industry impact)—the top driver of guest satisfaction is room cleanliness. As COVID-19 spread in 2020, the bar was raised again as hotels globally introduced new housekeeping standards. This wasn't only about cleanliness, but crisis control. Big names in the industry not only developed their own protocols but branded them too, such as Hilton's CleanStay and Hyatt's Global Care and Cleanliness Commitment. Hotel Tech for a Systems-based Approach to Hotel Housekeeping As a hotelier, you're required to juggle guest expectations, labor resources, and changing government protocols. As travel returns to near-normal levels, how will you meet demands? With a systems approach, aided by hotel technology. "You do not rise to the level of your goals. You fall to the level of your systems," says James Clear, author of Atomic Habits. While housekeeping is a physical task, it begins in the back office on paper (or computer screen, rather). Start by referring to your national hotel cleanliness regulations and COVID-19 protocols, whether you need to develop new standards or revamp old ones. Take inspiration from major brands now that they have shared their commitments online and develop a housekeeping strategy and checklist that your hotel can implement. How do you transform your housekeeping strategy into a repeatable system for success? By using up-to-the-minute housekeeping software that's integrated with your property management system (PMS). Front Desk Integration PMS-integrated housekeeping software streamlines internal communications for improved productivity and guest service. As room status is updated on the housekeeping report, room status is automatically updated within your reservation system, keeping front desk staff informed of which rooms are ready for arriving guests. When rooms require extra attention or guest requests come through the front desk, tasks can be scheduled, maintenance alarms can be set, and housekeeping can be alerted—all in one spot. Mobile Housekeeping Reports Mobile housekeeping reports boost productivity and cut paper and printing costs by allowing housekeepers to update room status in real-time from their mobile devices as they work. Housekeeping staff can refer to their device to know which rooms need servicing next, view occupancy status, and to view or add housekeeping notes. Management can oversee housekeeping schedules and track progress wherever they are, by accessing the housekeeping report on their phone or tablet. Housekeeping Checklists Trade-in your clipboard with a pencil on a string for digital checklists within your housekeeping software. Armed with a mobile device, housekeeping staff can track and log room cleaning tasks as they go. Look for software that allows you to customize checklists by room type and to drill down to the details by breaking checklists down by sections and adding task descriptions to ensure high standards are maintained. Whether staff is new or seasoned, nothing will go amiss with housekeeping checklists in place. Implement a Culture of Cleanliness Knowing that cleanliness is a top driver of guest satisfaction and amidst the landscape of the pandemic, it's time to institute a culture of cleanliness. Why? Because guest satisfaction results in 1) good reviews, which results in new bookings; and 2) guest loyalty and repeat bookings. In the aftermath of the pandemic, a high level of cleanliness is a matter of safety and public responsibility—not only for guests but for your employees, too! Consistent cleanliness protocols based on regulatory standards, coupled with clear expectations, efficient systems, and communication is also a recipe for employee retention. A culture of cleanliness at your hotel is not a goal, but a system that's repeatable, measurable, and trackable. A robust cloud property management system with versatile housekeeping management tools will help you streamline your high standards to get you through the pandemic and beyond.

4 months ago
Will 2021 see the return of travel? As vaccinated populations grow, many international governments are looking to energize the travel industry with discussions around "vaccine passport" programs and the reopening of borders ahead of the all-important summer tourist season. As the year progresses, will there be a significant spike in demand for flights and hotels? And in which markets? Will road trips and outdoor destinations continue to be popular to accommodate social distancing or are travelers setting their sights on more exotic locales? It's important for hoteliers to prepare for a few different scenarios this year based on consumer confidence levels. To best capture available demand and ease travel-related concerns, hoteliers will want to focus on providing guests a clean, welcoming environment. Meet the Expectations of "Generation Clean" Cleanliness will remain a top priority for travelers this year and will weigh heavily in their decision to book accommodations. In a recent traveler survey, 2 out of 3 people say COVID-19 prevention measures are very important to know before they book, while only 25% say price is the key driver behind selecting their next destination. That means the "Generation Clean" traveler is prioritizing health and sanitization in booking decisions and wants to feel the property is doing enough to ensure their safety. As a hotelier, make sure to communicate the cleanliness standards and protocols your property has put in place. Add these details to your website and booking engine to make the property more attractive to shoppers. Pre-arrival emails that highlight specific safeguards your property is implementing, and what type of experience guests can expect onsite will be welcome and appreciated. Provide Stress-Free Contactless Experiences Expectations for contactless experiences such as keyless entry, mobile check-in/out, and automated service requests were already on the rise before COVID-19. Current social distancing guidelines have accelerated the adoption of contactless technology and digital experiences. Contactless experiences not only drive convenience, but 62% of guests prefer to check-in and out through a hotel app. The introduction of these digital touchpoints can also provide hoteliers with opportunities to drive ancillary revenue and collect more actionable data to deliver memorable experiences. For example, if you know your guest has checked into their room via the property's mobile app, perhaps consider sending them a text message or push notification to see if they'd like to order contactless room service. These digital interactions are a welcome addition to travelers' experiences and lets them know you are still offering attentive service, even though your staff is not immediately visible. Personalize Each Step of the Guest's Journey Hoteliers are discovering that loyalty is evolving beyond point-based reward programs to entice repeat bookings. COVID-19 has advanced the pace of technology adoption to build better guest experiences. With low room rates in abundance and high uncertainty around travel guidelines, non-price factors such as trust and the ability to deliver safe and memorable experiences are increasingly driving booking behavior. In fact, 79% of consumers say they are more loyal to brands with higher levels of personalization. Every pre-trip questionnaire, email, digital service request, or mobile purchase is a building block for a personalized experience. But hoteliers need integrated systems to make true personalization a reality. By leveraging centralized data across your technology stack, hoteliers can convert guest preferences and profile details into actionable information for service delivery staff. After all, a personalized experience is a differentiated experience that can ultimately earn you a lifelong customer. In a world where travel is evolving rapidly, some consumer expectations and behaviors are sure to become standards. Hoteliers need to take bold action to embrace these changes and elevated expectations for cleanliness, contactless experiences, and increased personalization. By focusing on integrated technology to deliver these priorities, hoteliers will ultimately drive more demand for their business and deepen their connection with guests.

2 years ago
The hospitality industry is constantly changing and evolving, with big brands trying to stay relevant in the wake of personalised travel and smaller hotels trying to build a reputable name in the industry. Needless to say, the interior design in your hotel will play a vital role in shaping the perception of your business, and ultimately, inspiring guests to keep coming back. But what happens when the inevitable time comes to refurnish or change locations completely? How does one move a hotel from one location to another? The task might be simpler than you think, you just need to follow a few crucial steps beforehand. It all begins with a detailed inventory Firstly, there is no way that a hotel removal project can go smoothly from start to finish without a comprehensive inventory checklist. There is no way around it, you need to catalogue and categorise everything that needs to be moved, starting with the things you need to disassemble first, over to the things that can be shipped together, and finally, the things you can pack in advance. Not only will this help you stay on top of the preparation and packing process, but it will also allow the entire process to run smoothly and efficiently, as you won't be losing precious time or money on the wrong boxes, transportation, or moving company. Speaking of, this is a job for a team of professionals. A hotel removal requires experienced assistance There is no denying that hotel removals are vastly different from home removals, and that the entire process is far more complex than relocating an average household. Chances are, something is going to slip through the cracks if you try to take on the challenge with your in-house resources, which will only prolong the process and produce needless expenses. This kind of project requires skilful handling, efficient loading and transportation, and professional unloading, something that industry experts such as these removalists from Eastern Suburbs can take care of at a moment's notice. Be sure that your removalists offer comprehensive insurance and can provide packing services to expedite the entire process. In turn, this will save you precious time and money, as well as ensure that everything will arrive at the new location unharmed. Disassemble everything you can One of the common errors hotel managers inadvertently make is not thinking about the cumbrous furniture first. Hotel furniture tends to be larger and more difficult to handle than regular pieces you would find in a household, which is precisely why you should prepare for its removal well in advance. This means that you should disassemble clunky furniture pieces instead of trying to transport them as they are, in order to save on space and packing time and minimise the risk of damage. When you do disassemble them, make sure to provide proper assembly instructions and tools at the location, so that the workers can have an easier time bringing the new interior to life. Start packing as early as possible Packing hotel furniture is a delicate process, and you will not only need plenty of time to pack everything slowly and carefully, but you will also need to obtain the adequate boxes that boast a certain durability rating. Your removalist can help you with this entire process, but keep in mind that this shouldn't deter you from packing well in advance. When the moving date comes, you will be thankful that all the menial chores are completed so that you can focus on the cumbersome and more fragile boxes. This requires a systematic approach that won't affect your day-to-day operations. Moving a hotel to a new address is definitely not a task to be taken lightly, but rather, it is a challenge that requires months of proper planning and preparation in order to avoid financial setbacks and organise an efficient removal process. With these tips in mind, you can prepare for a stress-free move that will take your business to new heights of success.
Load more
Recent Housekeeping Software News & Community Updates

22 hours ago
Optii Solutions, the leading optimization technology for hotel teams, has announced its partnership with Mews, the leading cloud-based property management system, with European property Ülemiste City Residences. Ülemiste City Residences in Estonia selected Optii for its housekeeping solution and is the first joint hotel customer to integrate Mews with Optii's optimization technology. The ambition is to expand this partnership across US and European hotel properties in the long-term. The integration of Optii will enable staff at the Ülemiste City Residences to streamline its housekeeping operations through smart technology and automation. The data-driven platform of Optii optimizes room attendant's daily cleaning schedules and cleaning sequences so hoteliers can plan faster turnaround times and use predictive, intelligent AI to create an efficient daily operation. The combination of Mews and Optii will enable hoteliers to have a one-stop shop for all things hotel operations and bring hotel operations management into the 21st century. The partnership aims to simplify and eliminate processes that are time consuming or costly, and ultimately improve the guest experience. Mews technology helps hoteliers to create a tailored eco-system for their hotel by enabling integrations across a number of hospitality technologies. The integration of Optii is one example of how Ülemiste City Residences is tailoring its platform to automate and upgrade its housekeeping operations with the best guest experience in mind. Matthijs Welle, CEO of Mews said, "The past year has highlighted how important automation and technology will play in the future of hotel operations. Adding Optii to our marketplace is a great solution for our customers and the hospitality industry. We strongly believe that these key integrations will help hoteliers update their daily operations so that they can tackle the new operating environment." Katherine Grass, CEO of Optii said, "This integration and partnership with Mews is very exciting, as we can team up our hospitality technology solutions to provide the best platform for hoteliers today. The new normal for hoteliers is still continually changing and we are working closely with our customers and partners to ensure we are equipping them with the right tools to not only run as efficiently as possible, but also to provide the best guest experience. The Mews partnership will help us do just that." Chris Hemmeter, Managing Director of Thayer Ventures said, "This partnership is bringing the best-in-class together when it comes to hotel operations, and it will provide hoteliers in key markets such as Europe and US the opportunity to transform their guest experience and their hotel operations and housekeeping. As European hotels are opening back up for the Summer season this is the perfect time for an integration of these two great technologies." ABOUT MEWS Mews is transforming the hospitality industry with a cloud-based property management solution for hotels, hostels, apartments and more. From independents to group brands, the Mews Hospitality Cloud acts as a central nervous system for property operations, guest experience, booking, payments and analytics. Over 2,200 properties across 62 countries run on Mews. Customers include Autocamp, Machefert Group, The Student Hotel, Generator-Freehand and Tsogo Sun Hotels.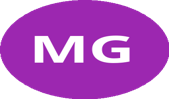 5 months ago
​ALICE,​a leading hospitality operations and management platform, is proud to announce that it is integrated with ​Mews,​a leading PMS provider, and ​Omniboost,​a hospitality integrations software company. The two-way API integration enables hotels to get real-time visibility into their operations, creating a seamless experience for hotel housekeeping departments. The ALICE integration with Mews is powered by Omiboost and provides transparency and connectivity for all hotel departments. As rooms are cleaned and statuses are updated in ALICE, the information is automatically updated within Mews' PMS, after flowing through Omniboost. The two-way integration allows for hotels to not only view, but also manage all of the changes that happen on property during the day. ALICE streamlines operations, unifies departments, and maximizes staff time and energy. "We are excited to expand the ALICE platform to work with our friends at MEWS. We love the vision behind Mews. They are a great partner that shares our ethos for innovation through powerful yet simple solutions," says Dmitry Koltunov, ALICE's CTO & Co-Founder. "The power of ALICE to improve the operation of a hotel, combined with the flexibility of Mews offers an incredible toolset to the modern hotel operation," adds Koltunov. "In times of COVID, this flexibility and agility is paramount for a hotel to operate with limited staff. We are excited with this partnership, and impressed with how quickly Omniboost was able to connect the two platforms." The ​Boardwalk Boutique Hotel Aruba,​a property in the Caribbean with 46 casita units, is currently leveraging the two-way integration to streamline its operations across the Palm Beach property. The property has been using the integration since November, and has had success across all of its departments since the implementation. "ALICE allows us to have a finger on the pulse on all levels; from engineering to housekeeping as well as guest relations and offered concierge services. We quickly gained better insight into tasks performed, operational glitches, employee efficiency and most importantly, which areas offered room for improvement," says Kimberly Rooijakkers, Boardwalk's Hotel Manager. "What we appreciate about the two way integration between ALICE & MEWS is that the front desk team immediately knows a room's status, eliminating any need for additional correspondence with the housekeeping team." Omniboost is a hospitality focused integrator that specializes in scalable integration solutions. The solution saves hotels time by automating tasks, improves data quality, and drives data intelligence enabling hotels to make informed business decisions. "At Omniboost, we are passionate about helping hospitality businesses spend their time with their guests, not on mundane manual tasks. We believe in working smarter by leveraging the power of technology in information processing and enablement of data-driven decisions. So far, we've boosted over 500 of businesses in 38 countries and we're just getting started," said Kees Zorge, Omniboost's founder and CEO. Mews' PMS is a cloud-based solution with extensive functionality. It simplifies and automates operations for hoteliers, making every process easier, faster and more connected."Mews is the most flexible, integrated hospitality cloud on the market, and our partnership with tech innovators ALICE and Omniboost is the perfect reflection of that," said Matthijs Welle, CEO of Mews. "Modern hoteliers require technology to enable their teams to operate as efficiently as possible, and our integration does this with simple and seamless ease." About Omniboost: ​Omniboost is the leading data integrator for hotels, restaurants, and other hospitality businesses. Omniboost enables seamless automation and transfer of the most important business data between the systems you rely on the most, be it your PMS, POS, accounting software and more. With a connection to more than 70 systems (and counting), you can rely on Omniboost to break down your existing data silos and improve accuracy by removing manual tasks and potential for human error. About Mews: ​Mews, headquartered in Amsterdam with offices in 10 countries worldwide is a cloud-based property management software (PMS) provider supplying hospitality providers with software to manage their businesses. Mews enables great service by simplifying and automating the management of a hospitality business, letting hoteliers focus on delivering great customer experiences instead of their administrative tasks. Mews provides solutions for hotels and hostels across the world including Accor Hotels, Tsogo Sun, Generator Hostels, Jo & Joe, and more.

6 months ago
The interface between hotelkit and the respective PMS is important, in particular for housekeeping processes. All important information, from check-in to room cleaning status, is imported from the PMS directly into hotelkit Housekeeping. hotelkit basically functions like a very advanced walkie-talkie. It simplifies communication and team collaboration. And collects information from a wide range of systems on one platform. The mission – excellent service & happy guests Every employee always gives 100% to fulfill this mission. But sometimes, getting things done can be an unnecessary uphill struggle for hotel staff: paper checklists are confusing, there are many errands to run and countless phone calls to make. Even just coordinating employees can be very time-consuming. Imagine – Prince Harry & Meghan are checking-in A royal visit! For your team, expectations have suddenly increased tenfold, everyone is frantically preparing, and the Executive Housekeeper is on the verge of a nervous breakdown. There is so much to organize: Check-in for Prince Harry & Meghan Preparations for baby Archie Arrange VIP reception Meghan will be bringing her dogs 10 pieces of luggage per person, 3 per dog The list is endless … The solution – hotelkit Housekeeping The ultimate smooth operator is just what you need to complete a mission like the arrival of Prince Harry and Meghan. That's how it works The PMS automatically sends all important guest data, as well as preferences, arrival & departure dates and VIP level, to hotelkit Housekeeping. Baby Archie wears size 23 shoes, Meghan's dogs will only eat Royal Canin and Prince Harry enjoys a glass of iced Ciroc Ultra-Premium Vodka in the evening. Thanks to seamless communication between the PMS and hotelkit Housekeeping, the housekeeping team is in the loop at all times. They are aware of all guest preferences and receive the royal VIP checklist directly to their smartphone. When baby Archie is sleeping, the room status is set to DND, of course. External cleaning staff, who are sometimes needed when the guests arriving are this special, can be smoothly integrated into the workflow. Excellent service and happy guests The room is now cleaned and prepared for the arrival of the royals. The chilled vodka for Harry awaits and Meghan's dogs will find their favorite chow in their bowls. The current cleaning and room status is sent to the PMS via the 2-way interface. The reception and the entire housekeeping team get to keep an eye on the cleaning progress at all times. In short? Excellent service and happy guests. Mission accomplished! It's all possible, with these PMS integrations: Oracle Hospitality Opera & Suite8 Apaleo Protel Mews GMS You can do anything and you can do it all – with hotelkit Housekeeping!
Load more
HOUSEKEEPING SOFTWARE Category Overview
What is housekeeping management software?
A hotel's ability to turn over rooms directly impacts profit and housekeeping software is dramatically speeding up that process, leading to lower costs and higher revenues. We have taken all the pieces that make up a day in the life of housekeeping and digitized them. Everything from assignment boards to failed inspection items are now managed on a cloud-based platform, providing users from line-level associates to corporate executives the ability to effortlessly review daily progress as it happens.
The secret to housekeeping is that it is, at its core, the same in all hotels; full service or focused service, 3 star or 5 star, rooms are cleaned and maintained before, during and after a guests' stay. Because of this, the best software will add value to the process, from the associates cleaning the rooms all the way up to the ownership group's most senior executives.
For info on housekeeping trends, questions that you should ask vendors and more download the
2019 Hoteliers Guide to Housekeeping Management Systems
.
How can housekeeping management software improve profitability and efficiency?
Housekeeping software will revolutionize the internal day-to-day operation of hotels. Daily room assignment boards are now editable on the fly to accommodate any last minute staffing or occupancy changes. Real-time notifications of room statuses are sent instantly to line-level associates and management allowing entire departments to function cohesively without chasing each other around the building or creating noise on handheld radios. Data is gathered effortlessly to provide extensive reporting which has previously been unachievable. The utilization of housekeeping software allows special projects to be completed and tracked, average cleaning and inspection times are able to be recorded, accountability drives associate performance and guest experiences dramatically improve.
What are the most important features of housekeeping management software?
Customization - Built in ability for hotel managers to edit, change and set preferences that best suit their property on any given day in a user-friendly, flexible manner.
Interdepartmental communication - Bridge the gap between departments (maintenance, management, front desk, reservations, etc.) in an easy to use manner providing faster solutions to raised issues.
Mobile Alerts & Messaging - Deliver real time information between employees and managers or hotel guests and staff to increase efficiency and deliver faster results.
Reporting Tool - Gather and deliver data on employees' performance using an extensive variety of metrics to gain the most insight into productivity.
Systems Integration - Avoid duplicate data entry, save time and ensure accuracy by integrating directly with other systems at each property.
What makes great housekeeping management software?
Lower payroll expenses - By accumulating and analyzing historical housekeeping performance data, management can make more effective staffing decisions - whether it's how many housekeepers to have on staff overall or how many to schedule for a "typical" Wednesday shift.
Increased guest satisfaction scores - With the ability to easily and consistently score the performance of individual housekeepers and supervisors, rooms will be cleaned and inspected according to desired standards. The result is fewer mistakes and oversights, which makes for happier guests.
Improved staff performance - Moving from paper to mobile devices provides a new level of staff oversight. This allows performance trends to be identified more quickly and corrected or celebrated as appropriate.
What is the typical pricing for housekeeping management software?
Most products are cloud-based and are licensed as SaaS (Software as a Service). The license is either a flat-rate monthly fee per hotel or priced per key. Some vendors charge extra for installation services, staff training and ongoing customer support. Each member of the housekeeping staff will require a mobile device, so property-specific devices may be required depending on hotel policy.
High occupancy hotels with primarily transient guests will benefit the most from introducing technology into their daily housekeeping operation. A hotel's profit relies on the efficient turnover of guest rooms & suites. Those who implement housekeeping software capable of tracking cleaning time, inspection time and allow for enhanced interdepartmental communication, as well as, task management will sustain rapid turnover rates more successfully.software is a premium product at a budget price; it is built by hotel industry experts for hotel employees. The premium products may integrate with property management systems and preventative maintenance programs to seamlessly connect all aspects of a hotel's operations.
How long does it usually take for a hotel to implement new housekeeping management software?
Unlike most software that is used in hotels today, housekeeping software can be implemented with zero downtime and without an IT expert on-site. Once the contract is signed, users will be up and running within a week.
Easily customizing the software to best match the needs at your specific hotel while maintaining the mission to provide a user friendly platform was a high priority during design phase, resulting in a remarkably simple implementation process.housekeeping software can be added on to asset management platform with a single call toCustomer Support team. For new customers, the build process is typically completed within a week. The size of the hotel – how many guest rooms, meeting rooms, common areas, etc. - and the level of detail included on customizable inspection checklists directly impacts the time required to implement this software. Regardless, the process is easy to follow and backed up byCustomer Support Team. Due to its intuitive design, there is no need for extensive staff training, instead, relying on short, role-specific videos highlighting the user experience.
How do I know when it's time for my hotel to move onto new housekeeping management software?
By upgrading your hotel from paper and radios to mobile devices, housekeeping management software is proven to improve staff communication, increase accountability and capture performance data - allowing for more informed staffing decisions. Each of these benefits contribute directly to bottomline savings, creating an ROI that is measured in days, not weeks or months.
For info on housekeeping trends, questions that you should ask vendors and more download the
2019 Hoteliers Guide to Housekeeping Management Systems
.