10 Best Housekeeping Software
Hide add-on products
Add-on products are ones that must be purchased with another product and aren't available on their own.
Load More
Recent Housekeeping Software Articles

1 month ago
When choosing a new hotel tech solution, Housekeeping software is definitely a more complex and delicate one. It impacts a department that represents the most significant operating costs center and at the same time has an impact on the most critical service quality of a hotel - cleanliness. Furthermore, staff members that use housekeeping software might not be as tech-savvy as others, which means the chosen solution must be highly user-friendly. The key here is to find housekeeping software that, in the first place, caters to housekeepers to make their job easier while also delivering all needed KPIs for the hotel and its management. With that in mind, let's look at 16 key features that your chosen housekeeping software has to offer. 1. Automated daily housekeeping schedules: Creating daily housekeeping schedules is the first task every housekeeping manager has to do in the morning. It is also one of the most time-consuming tasks that can take up to 1h and 30 mins per day. To make a daily room cleaning schedule, housekeeping managers must juggle different room types, occupancies, guests, and their extra wishes. Then they have to distribute all that complexity in a way that makes sure that housekeepers have their work cut out equally between themselves. It is a task that can be simply automated and executed in only a second by good housekeeping software, saving up to 100% of the time. 2. Future scheduling of housekeeping staff and their schedules: The housekeeping department is one of the most significant contributors to the costs side of the P&L so having your housekeeping schedules optimized and planned out for the future is vital. Good housekeeping software will have this covered and will enable you to automatically schedule housekeepers and daily schedules as far in the future as you have booked reservations. 3. Real-time updates about reservations and guests: Real-time updates about changes to reservations and guests are essential pieces of information that housekeepers need. If guests move between rooms, shorten or prolong their stay, check-in or out of a room, all of this needs to be promptly communicated to housekeepers. This way they are not losing time by moving around the hotel figuring out which room they can clean next. More importantly, they are disturbing guests with the famous SOP that goes: Knock, knock, housekeeping. 4. Training pictures, checklists, and video SOPs: If you want to maintain high standards and quality of your housekeeping team's work, you have to equip them with knowledge. Pictures, digital housekeeping SOP's and checklists are three of the most important and effective training tools you can provide your housekeepers with. Again, good housekeeping software will provide all of these tools, making it easy for your housekeepers to double-check if they have completed all necessary tasks to the highest standard. 5. Lost & Found management: Guests forget things all the time. That means that hotel staff, especially housekeepers, have to manage lost and found items all the time. Recording, storing, managing, and updating information about lost and found objects can be very time-consuming, or it can be effortless through a housekeeping software tool. 6. The ability to easily report maintenance issues: Your housekeepers are the absolute crucial source of information for promptly catching and fixing maintenance issues in hotel rooms. The difference between making it easy or hard for housekeepers to report these issues can mean the difference between a happy and unhappy guest. But also the difference between high and low (preventive) maintenance costs. Quick and easy maintenance issue reporting is one of the absolute vital features your housekeeping and maintenance staff need to get within housekeeping software. 7. Team communication for daily updates and extra tasks: Like in any other organization, a hotel team (including the housekeeping department) needs to communicate to stay updated about ongoing daily events and do their work efficiently. On top of that, housekeepers need to deliver many ad hoc guest service requests, like extra towels, pillows, birthday gifts, etc. A real-time task management and team communication feature covers this area perfectly, and it needs to be a part of the chosen housekeeping software. 8. A pre-arrival housekeeping room inspection: This is the most important quality assurance measure for room cleanliness and consequent guest satisfaction. A detailed room inspection can easily have over one hundred steps to check to ensure the room is spotless. Digital checklists make all the difference here. When something needs fixing, the housekeeping software will send an automatic task to the responsible person without the need to make extra notes or phone calls. The best part is that every inspection you do is automatically transformed into detailed, actionable analytics to improve staff training, processes, and the overall quality of work. 9. Automated linen counting: In case your linen management approach relies on counting the number of linens and towels that have gone to the washing room, you have to look for an automated linen counting feature. It is one of the easiest and most effective ways to make this process more accurate and efficient and save your housekeeping team a lot of time (up to 2 hours per day) 10. Minibar reporting: Another feature that drives efficiency and saves costs is enabling your housekeepers to post minibar consumption directly to the guests' accounts. It fastens the information flow about minibar consumption, makes it easy and more efficient to restock the minibar, and, most importantly - lowers the value of the lost postings. It is also one of the fastest and easiest ways to gain analytics about your guests' behavior and preferences related to your minibar menu. 11. Integrated language translations for staff communication: The bigger the hotel, the bigger the number of different nationalities in the housekeeping team. The challenge that comes along with this is that housekeeping managers do not have a way to communicate with their housekeepers, who often don't speak the local language. So having an integrated language translation feature that translates any task or message into the housekeeper's native language is an absolute must for any modern housekeeping software solution. 12. PMS integrationIntegrating housekeeping software and a Property Management System (PMS) is probably one of the most value-adding integrations in the hotel software industry. The PMS provides housekeeping software with regular updates regarding reservations and guests, enabling housekeeping teams to maximize their performance. The other way around, housekeeping software is the source of updates on all things daily operations, feeding these back to the PMS system and the front office team. It's an integration that enables the whole hotel team to stay up to date and operate more efficiently. 13. Smart room integration: If you have an intelligent system in place that lets you know when a guest is in the room, if a window is open, or even more information, then make sure your chosen housekeeping software can integrate with it. Data like these can mean that your housekeeping team will further optimize their daily work process and ensure guests are never disturbed. 14. Housekeeper oriented user interface (UI): Housekeepers are often not the most tech-savvy people because their job position does not include a lot of technology. That's why it's so important that the housekeeping software they use is as simple as possible. It should make their work easier and save them time. Too often, housekeepers have to do extra steps just to update a room status. But if the chosen solution is not catering to housekeepers, they won't know how to use it, or worse, they will not want to use it. That means your hotel won't get all the benefits from the software and there will be a lose-lose situation. Keep your housekeepers in mind and make sure your housekeeping software has the most easy-to-use interface that makes their lives easier. 15. Room status updates: When all the work is done - mark the room as clean. Or as inspected. Or any other status if you might have a multi-step cleaning process. Of course, it is a default feature of any housekeeping software. 16. (Actionable) Housekeeping analytics: Housekeeping analytics is not just about knowing how long it takes to clean a room. They need to provide detailed information from all possible angles to understand your housekeeping department's actual performance. For example, how long it takes to clean a room doesn't tell you a lot if you also don't know how many guests were staying in that room, where they were from if they had small children with them, or used extra amenities. Also, who was the housekeeper cleaning the room, what were their most frequent cleaning mistakes? And then you need to receive all of this information in the form of proactive and precise reports, enabling you to understand which of your staff need more training, what amenities are requested more frequently, who is not doing his job, and essentially - how well your operations are performing.

3 months ago
Shortly after COVID restrictions were eased, I went on a short golfing trip to Austria. I booked a well-known boutique hotel with a SPA and a fantastic restaurant surrounded by vineyards. I found out later that many other people had the same idea, as the hotel was fully booked for the weekend. Well, good for them, I thought. Anyway, when I arrived, it was raining, and I didn't bring my umbrella with me. So I came into the hotel soaked, hungry, and in desperate need of a shower. Unfortunately, out of the two check-in desks available, only one was operating, and the poor guy was trying hard to check in all the arriving guests as quickly as possible, while doing his best to have a cordial chat with them. Make no mistake: I'm sure it wasn't his fault that we had to wait for five minutes before he finished with the previous guest. When finally my turn came, the receptionist spent a tremendous amount of time staring down at his computer. I tried to ask him a few PMS-related questions, to understand why it was taking so long (of course, he didn't have any idea I knew a thing or two about PMSs), but I started to feel bad for the people waiting behind me, so I stopped any efforts to communicate with him, and I wasn't even told where and until when I could get my breakfast or where the SPA was. And that was the moment I realized, at least on a personal level, that there's something intrinsically wrong with hotel tech today. When Technology Breaks Down Now, I am sure that, if you're a frequent traveler like me, you have similar horror stories. According to a Qualtrics survey, 57% of poor hotel experiences are down to unfriendly staff. Problem is that, very often, hotel staff is unfriendly because they're overworked, especially post-COVID, when properties are operating with skeleton staff. Here's where technology should help, but the Austrian one is the perfect example of a case where it didn't, and this happens way more than we, in the industry, like to admit. Moreover, tech should not only improve operations, but guest experience as well. Bad news is that, often, it fails in both fields. When your tech stack increases workload and waiting time at the reception (or in any other department, for that matter), you know you've got a problem. Technology is fallible, whatever you may think, and choosing the wrong software can heavily penalize your operation. A couple of years ago, a curious news story was published: the Henn-na hotel in Japan, known mainly because a good part of its employees are actual robots, had to "fire" 243 of them for doing "a bad job." One staff member, interviewed by The Mirror, stated: "It's easier now that we're not being frequently called by guests to help with problems with the robots." Well, this is an extreme example, but it's not uncommon to see hotel staff having to find hacks and workarounds to make things work. If you've ever had a job in the hotel business, you know exactly what I am talking about. The Role of the PMS in the Hotel Tech Stack Now, at the core of hotel operations, there's always the PMS, so this is where the majority of problems start: bad integrations, lack of built-in features, etc. Choosing wisely is crucial, but not always easy, especially because hoteliers may be, paradoxically, unaware of the problems they need to solve. This is not due to the fact that hoteliers are bad entrepreneurs, quite the opposite! Problem is that being a hotelier means having to manage many operational aspects of the job, most of which are very complex and detailed. A General Manager, for instance, will obviously have to prioritize certain tasks, rather than spending hours to go deep and understand a certain technical problem. The thing with PMSs is that they're the kind of software which is used by several different departments, so everyone has an opinion on it, yet a partial one. Sales & Marketing will likely never have to insert a group reservation, while the front office department won't have to deal with MICE requests. In my experience, General Managers are the ones which can green light the implementation of a new software, coordinating, understanding and synchronising different departments' needs, but chances are that their vision is limited, due to too many things on their minds, too. And we're back to the hotel in Austria: somebody picks the wrong software, the system makes the life of all (or, at least, some) employees miserable, there's less time to focus on the guests (which is even worse than the previous issue, while, of course, unhappy employees are unlikely to make guests happy), and… Well, you see where I am going with this, don't you? How PMSs Can Improve Operations and Guest Experience So, when picking a PMS, you should always be asking the one million dollar question: will this system make my life (and the life of my staff) easier so that they can make my guests happier? Knowing what to look for in a PMS can make a huge difference, so make sure that you understand what a property management system can (or can't) do for you while trying to go into details during the process. Because if there's anything we have learned over the past two decades, is that the devil is always hidden in details. Here are some of the areas where a good PMS can actually make a difference for both the hotel staff and guests: Reducing the workload during the check-in/out process. A publication by Cornell's Center for Hospitality Research studied guests' tolerance of delays during check-ins, and found that the "breaking point" for US guests is as short as five minutes. There's an interesting discussion on Quora titled "What is the actual average length of time (in minutes) for hotel check-in and check-out?" Of course, the method is far from scientific, but it's a fascinating read. According to the discussion, a best-case-scenario-check-in is at least 2-3 minutes. You know what that means? That if an American guest has two persons in front of him, he will likely leave a pesky review… Self check-in kiosks and apps can dramatically improve the check-in/out experience, yet most PMS do not support the technology; Remove friction during payments. It's not uncommon to find hotels that still manage credit card payments manually. Usually, it goes like this: the back office department receives a booking, and they have to log in into the extranet, find the reservation, get the card, switch to another page for the CVC, get the physical terminal POS, type the total amount and the card details, wait for the transaction to go through. If this doesn't look like a big deal for you, try to time your staff while they do it. I doubt it will take them less than five minutes per transaction. Now, let's say you receive 25 reservations a day: that's over two hours wasted just to charge credit cards. Not to mention what happens if the card does not work, you have to ask for a new one and start the process all over again. A PMS can solve the issue with payment automation proprietary features, or by integrating to third-party providers; Integrate invoicing systems. It may sound crazy in 2021, but I have seen too many hotels where the reception has to ask accountants to issue an invoice and, on the other side, too many accountants typing numbers manually from PMSs reports into their accounting systems… A simple integration will save hours of manpower every day; Connect your PMS to your SPA system. In most cases, if a hotel guest wants to book a treatment at the desk, the reception has to call the SPA, check availability and then book. Integrating the two systems will dramatically reduce workload, and guests will also be able to book and check availability directly online; Get smart in F&B. The adoption of QR codes and online ordering increased dramatically due to anti-COVID guidelines, and this is a prime example of a system that can dramatically reduce waiting times and improve guest experience. Customers are able to order (and pay) immediately on their phones. This reduces the waiting time (the waiter does not have to come and take your order or bring you the bill). Customers are in full control of the timing, and restaurants can allocate less staff to serve the same number of people, saving money. Moreover, thanks to Kitchen Display Systems (KDS), orders are not printed on paper but are shown digitally on a screen in the kitchen. KDS can also measure the average time needed to cook a meal, improving efficiency and customer satisfaction; Housekeeping digitalization. Another feature that COVID dramatically accelerated is the adoption of housekeeping apps, both built-in in the PMS or provided by third-party vendors. They reduce workload and make communication between departments easier. Hoteliers can also benchmark housekeeping staff timing to optimize operations and - particularly important for green hotels - drastically reduce the use of paper. According to a study, hotels use almost 2B A4 sheets per year in the United States only, meaning that 268,000 trees are chopped down annually only to fulfill the hotel industry's needs. It's the equivalent of 15 New York Central Park worth of trees cut every year! Automated emailing. Even though this is a feature we tend to associate with CRMs, some PMSs provide built-in functionality to communicate with guests pre/mid/post-stay, improving both the guest experience and increasing revenue coming from ancillary services proposed in the emails; Connect. Connect. Connect. It may sound crazy, but there are still a lot of hotels without a proper 2-way-integration between the PMS and the channel manager. It goes without saying that linking the two systems will dramatically reduce workload and bring human error down to virtually zero. Understand the Tradeoffs of New Technology to Maximize Impact Paul Virilio once stated: "When you invent the ship, you also invent the shipwreck; when you invent the plane you also invent the plane crash; and when you invent electricity, you invent electrocution... Every technology carries its own negativity, which is invented at the same time as technical progress." This is true for hotel tech as well, that is why implementing technology just for the sake of it it's never a good idea. Choosing any software, and PMSs, in particular, requires a complete understanding of the property's current (and future) needs. The risk with picking the wrong system is to end up like the Austrian hotel I wrote about at the beginning of this piece. At HotelTime Solutions, we provide tailored solutions and follow our customers during all the phases of the implementation, making sure that they can focus on what they do best: taking care of their guests.

6 months ago
Cleanliness has always been a top concern for hotel guests but with the arrival of COVID-19, even hotels that already had high housekeeping standards had to kick it up to the next level. Due to a combination of government protocols and guest expectations, an elevated level of cleanliness now must be maintained in order to remain competitive. After a year of endless pivots, the work isn't over for hotels as travel opens up again. The good news is that hotel technology is here to help streamline and systemize your housekeeping operations with checklists, mobile reports, and front desk integrations, allowing you to come up for air and manage your housekeeping team more efficiently. High Housekeeping Standards as Crisis Control Gone are the days of white-gloved hands running along ledges checking for dust. Surface cleans have been replaced with deep cleans and guests are savvy enough to know the difference. Housekeeping standards have always been important to guests. According to J.D. Power's 2020 North America Hotel Guest Satisfaction Index—which used feedback from 37,843 guests in the U.S. between May 2019 and March 2020 (ahead of the pandemic industry impact)—the top driver of guest satisfaction is room cleanliness. As COVID-19 spread in 2020, the bar was raised again as hotels globally introduced new housekeeping standards. This wasn't only about cleanliness, but crisis control. Big names in the industry not only developed their own protocols but branded them too, such as Hilton's CleanStay and Hyatt's Global Care and Cleanliness Commitment. Hotel Tech for a Systems-based Approach to Hotel Housekeeping As a hotelier, you're required to juggle guest expectations, labor resources, and changing government protocols. As travel returns to near-normal levels, how will you meet demands? With a systems approach, aided by hotel technology. "You do not rise to the level of your goals. You fall to the level of your systems," says James Clear, author of Atomic Habits. While housekeeping is a physical task, it begins in the back office on paper (or computer screen, rather). Start by referring to your national hotel cleanliness regulations and COVID-19 protocols, whether you need to develop new standards or revamp old ones. Take inspiration from major brands now that they have shared their commitments online and develop a housekeeping strategy and checklist that your hotel can implement. How do you transform your housekeeping strategy into a repeatable system for success? By using up-to-the-minute housekeeping software that's integrated with your property management system (PMS). Front Desk Integration PMS-integrated housekeeping software streamlines internal communications for improved productivity and guest service. As room status is updated on the housekeeping report, room status is automatically updated within your reservation system, keeping front desk staff informed of which rooms are ready for arriving guests. When rooms require extra attention or guest requests come through the front desk, tasks can be scheduled, maintenance alarms can be set, and housekeeping can be alerted—all in one spot. Mobile Housekeeping Reports Mobile housekeeping reports boost productivity and cut paper and printing costs by allowing housekeepers to update room status in real-time from their mobile devices as they work. Housekeeping staff can refer to their device to know which rooms need servicing next, view occupancy status, and to view or add housekeeping notes. Management can oversee housekeeping schedules and track progress wherever they are, by accessing the housekeeping report on their phone or tablet. Housekeeping Checklists Trade-in your clipboard with a pencil on a string for digital checklists within your housekeeping software. Armed with a mobile device, housekeeping staff can track and log room cleaning tasks as they go. Look for software that allows you to customize checklists by room type and to drill down to the details by breaking checklists down by sections and adding task descriptions to ensure high standards are maintained. Whether staff is new or seasoned, nothing will go amiss with housekeeping checklists in place. Implement a Culture of Cleanliness Knowing that cleanliness is a top driver of guest satisfaction and amidst the landscape of the pandemic, it's time to institute a culture of cleanliness. Why? Because guest satisfaction results in 1) good reviews, which results in new bookings; and 2) guest loyalty and repeat bookings. In the aftermath of the pandemic, a high level of cleanliness is a matter of safety and public responsibility—not only for guests but for your employees, too! Consistent cleanliness protocols based on regulatory standards, coupled with clear expectations, efficient systems, and communication is also a recipe for employee retention. A culture of cleanliness at your hotel is not a goal, but a system that's repeatable, measurable, and trackable. A robust cloud property management system with versatile housekeeping management tools will help you streamline your high standards to get you through the pandemic and beyond.
Load more
Recent Housekeeping Software News & Community Updates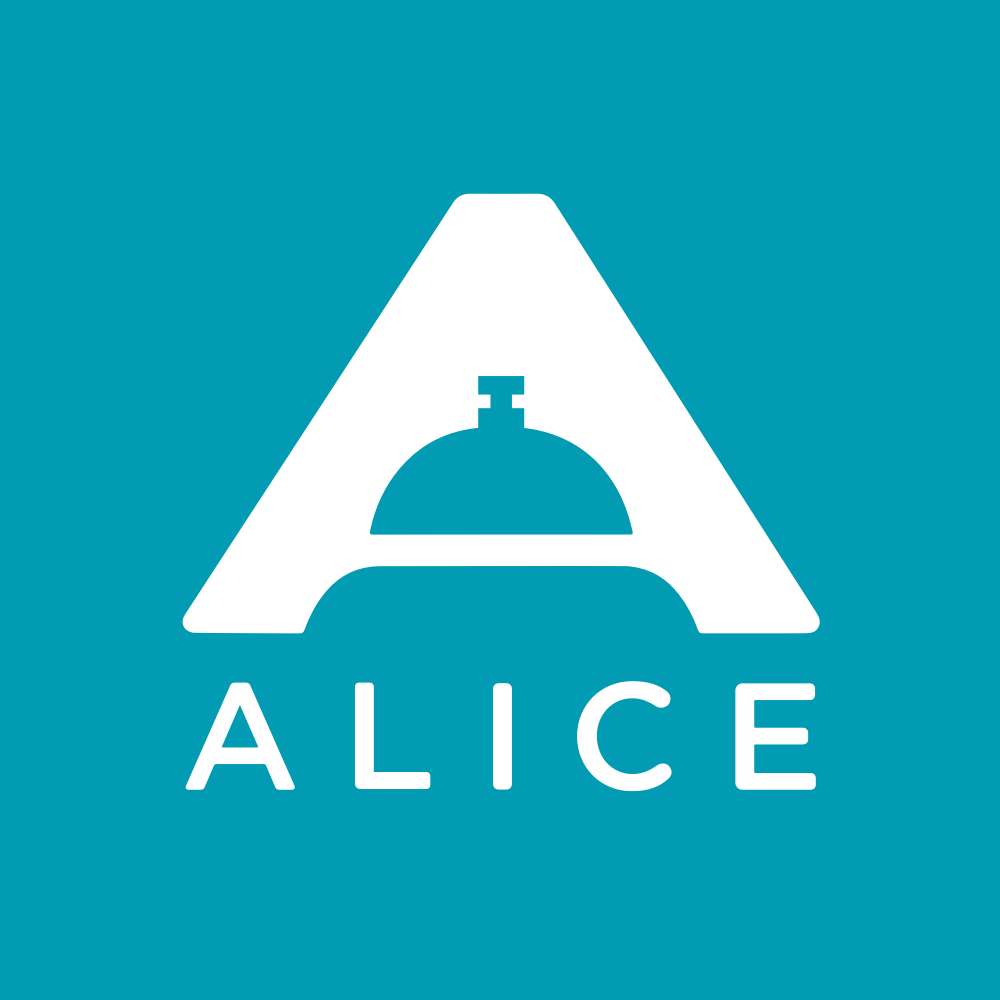 6 days ago
Leading hospitality operations platform ALICE is honored to be awarded top rankings in the 2022 HotelTechAwards presented by Hotel Tech Report. ALICE received top ranking in two categories winning #1 Best Housekeeping Technology and #1 Best Concierge Technology. ALICE ranked in the top three as finalists in Guest Messaging, Maintenance, and Staff Collaboration Tools. The company also ranked in the Top 10 People's Choice and Top 10 Best Places to Work in Hotel Technology for the fifth straight year. The HotelTechAwards are awarded based on a variety of factors - most notably customer reviews and feedback. More than 100,000 hoteliers across 2,500 hotels around the world use ALICE. "In a year that brought never-ending challenges to hotels, our team has been blown away by the response from our customers," said Jason Luo, CEO of ALICE. "We are humbled to continue to support hoteliers as they navigate the future of hospitality." The ALICE Platform is an enterprise solution that enables contactless hospitality across hotel departments including Front of House, Housekeeping, and Maintenance. Task management, real-time communication, and operational analytics reduce the complexity and chaos of hotel operations and provide the transparency and flexibility teams need to run efficiently. "ALICE has been an industry leader in hotel software for almost a decade. They were one of the earliest advocates of open APIs in hotel tech and are constantly at the bleeding edge of the innovation curve developing solutions for both front of house and back of house hospitality. This is ALICE's 5th year in a row earning a HotelTechAward, a feat only accomplished by less than a handful of companies in the entire industry which is a testament to ALICE's long term commitment to hoteliers," says Hotel Tech Report CEO Jordan Hollander. ALICE received over 400 reviews in 2021 on Hotel Tech Report from hoteliers in over 25 countries. Here is what some of them had to say about the company's full platform solution: "When all the employees of the hotel are aligned in the same system on the same platform, they are able to see what has been done and how the guest request is going across. That to me is the single most important aspect of ALICE that makes it a big differentiator in our industry." - Hotel Employee (Half Moon Bay, California) "ALICE = steroids for Communication! Our guest engagement scores have gone up dramatically since using the SMS text feature with our guests. Revenues have gone up with the SMS Broadcast feature, inviting guests to our bar events. Our service delivery times have gone down dramatically with the proper use of the software. AND our associate engagement has gone up with fun challenges (who has the shortest SMS response time? Who has the shortest ticket close time?... etc.) ALICE has been amazing for our hotel and we are hoping to bring on the Housekeeping Module in 2022! Bye bye paper boards!" - Boutique Hotel Employee (Knoxville, TN) "I really enjoy the efficiency of the product and having all departments at our fingertips. ALICE makes tracking and interactions with guests so easy! … We are now able to auto-message stayovers to ask if they would like housekeeping service. This has made it safer for our guests and employees without requiring effort from our team to manually ask. HIGHLY recommend to others." - Resort Employee (Jekyll Island, GA) "Runs the team and tasks seamlessly! ALICE takes a lot off of my plate! I can enter the tasks needed and track from start to finish in Alice. I can also delegate tasks easily by assigning tickets. The checklists - AMAZING. Simplified some of our Preventative Maintenance needs by consolidating a large property walk and equipment check into a complete checklist with note fields for recording readings, making notes on minor adjustments made, etc." - Resort Employee (Montgomery, AL) In addition, the ALICE team recently collaborated with customers to share the value of the all-in-one hospitality operations platform in the following case studies: "Unbeatable ROI & Efficiency Delivered on a Single Platform" with The Peabody Memphis in Tennessee "$1.3 Million in New Revenue + Happier Hotel Guests and Staff" with Nordic Choice Clarion Hotel The Hub in Oslo, Norway "Elevating the World's Leading Luxury Hotel Guest Experience" with The Royal Mansour in Marrakech, MoroccoThe Peabody Memphis in Tennessee As part of the HotelTechAwards 2022, ALICE ranked #8 in the "Best Places to Work in Hotel Technology" - marking the fifth straight year that ALICE has ranked in the Top 10. "A core value at ALICE is to 'build relationships' - within our teams and also with our customers and partners. Building relationships means consciously and consistently investing in them," noted Dmitry Koltunov, co-founder and Chief Technology Officer at ALICE. "As the industry went through a difficult recovery, the relationships we built allowed us to accelerate in the face of massive uncertainty. We have incredible opportunities in 2022 and everyone is energized and excited for what's to come."

1 month ago
MCR, the 4th-largest hotel owner-operator in the United States and one of Fast Company's 10 Most Innovative Travel Companies of 2020, has acquired Optii, the only predictive, cloud-based technology for improved hotel operations.Optii will continue to be a standalone company with its existing management team of CEO Katherine Grass, Founder and CSO Soenke Weiss and CRO Deborah Pevenstein.MCR's portfolio of 140 branded and independent hotels will be arms-length customers of Optii, which will continue to offer its product to forward-thinking hotel companies. No data will be shared with MCR. MCR will mobilize its 4,000 hotel team members — who will utilize Optii for 20,000 guest rooms per day — to push for innovative product enhancements.Stayntouch property management system software, another standalone company owned by MCR, will integrate with Optii.A data-driven platform powered by artificial intelligence, Optii has revolutionized housekeeping technology, optimizing labor and cleaning sequences for faster turnaround times and reduced costs. With its Service and Chat products, Optii streamlines internal communication, allowing managers to auto-assign and track jobs and guest requests in real time, eliminating calls by 95%. The user-friendly mobile and tablet interface can be accessed anywhere, whether on or off property.Used by hotels to clean more than 10 million guest rooms globally, Optii has experienced stratospheric growth in the past year as hoteliers seek to increase housekeeping productivity while committing to Covid-19 protocols and facing labor shortages.Fully configurable, the platform connects to many property management systems and is a best-in-class solution for hotels of all sizes, from 50-room boutique properties to 3,000-room casinos. Unlike any other hotel technology, remote onboarding is led by the experts — former executive housekeepers. The software's artificial intelligence gets smarter over time — around week four, the technology peaks in providing operational efficiencies.Optii has an aggressive expansion strategy that includes the imminent introduction of a Preventative Maintenance product.Katherine Grass, CEO of Optii, says, "We are honored to have been selected by MCR to join their portfolio of companies. This acquisition will significantly boost our ability to provide hotels around the world with the technology they need to succeed in today's operating environment. More and more hotels are realizing that investing in the right technology at this unique time can be a key lever for success. This is a huge growth opportunity for our company to continue momentum in the United States and Europe as well as to further develop our leadership position in Asia."Adds Tyler Morse, Chairman and CEO of MCR, "Innovation is a core value of MCR and the acquisition of Optii forwards our mission. At our 140 hotels, we have used every housekeeping technology on the market — and Optii is simply the best. MCR's investment in Optii will expand its reach globally and provide the company with the resources to continue introducing cutting-edge technology to the hotel industry." ABOUT MCR • 4th-largest hotel owner-operator in the United States • $4.0 billion portfolio of 140 premium-branded hotels • MCR operates 8 Marriott brands, 6 Hilton brands and a number of unflagged independent hotels • 20,000 guest rooms across 34 states and 84 cities • Founded in 2006 • Offices in New York City, Dallas, Chicago and Richmond, Virginia • 3,600 team members across the country • Three-time recipient of the Marriott Partnership Circle Award, the highest honor Marriott presents to its owner and franchise partners • Recipient of the Hilton Legacy Award for Top Performer • For the TWA Hotel at New York's JFK Airport, MCR won the Development of the Year (Full Service) Award at The Americas Lodging Investment Summit (ALIS), the Urban Land Institute New York Excellence in Hotel Development Award and the American Institute of Architects national Architecture Award, the highest honor given by the AIA • Named one of Fast Company's 10 Most Innovative Travel Companies of 2020

1 month ago
The hospitality industry has adapted at record speed during the COVID-19 crisis, adopting new cleaning protocols and processes as part of its response. Now as restrictions change and travel resumes in some areas, hotels continue to face challenges such as labor shortages, rising operational costs and changing guest expectations. In response to this, Amadeus has launched a new experience for its industry-leading service optimization solution, HotSOS. The new interface displays an overview of hotel performance, making it easier for hoteliers to analyze key reporting and data points with dynamic operational dashboards, labor output metrics, and guest amenity request features. The redesign makes it easier for teams to prioritize service orders, from housekeeping to maintenance, in one place. Prioritizing needs is crucial to ensure guest requests are met. Against the backdrop of reduced staff, managers need to know which task to focus on first and that the right people are in the right place at the right time, enabling faster response times with open communication among managers and team members. The HotSOS solution provides hoteliers with the critical data specific to their hotel operation and guest profiles, so that they can easily identify areas for improvement and ensure a memorable guest experience. Another evolution for the solution is faster employee onboarding. The intuitive web-based experience offers a new deployment model that focuses on flexi-training with a dynamic 'tips tool' and inline training materials, enabling users to quickly access the information they need to answer usage questions, further enhanced with a regular series of webinar sessions running throughout the year. This means that while hoteliers can still access Amadeus customer support for questions, they do not have to rely on a service engagement and can instead use in-solution tools to guide and support optimal use by new team members and provide refreshers as the industry continues to adapt. Amadeus' focus on research and development has enabled increased automation within the solution which enables faster changes to business processes. With the recurring webinars and support of the team, hoteliers can be agile and flexible when it comes to changing requirements in their hotel operations. Key benefits include: New web-based accessibility delivering easy-to-use navigation, enhanced functionality and an intuitive, modern user interface built for the future of hotel operations Efficient management of workflows and work prioritization Improvements to staff onboarding processes Deployment models built for flexibility including new in-line solution guidance, futher supported by optional webinar training Improved staff engagement through focus on skill building Ability to analyze forward-looking schedules and labor performance with newly improved scheduling and calendar views capabilities Greater flexibility and adaptability to business rules or processes Improvements in security protocols Extensive value of solution capabilities with a growing partner network of over 120 integrations ranging from inventory and PMS systems to guest-facing applications Dan O'Keefe, SVP Hotel IT Solutions, Hospitality, Amadeus says, "The new HotSOS experience is designed to solve real business problems for hotels today. Understanding the staffing challenges hotels face, retaining and attracting staff is crucial in this new operating environment where guest satisfaction is critical to measuring success. With streamlined training options, hoteliers can feel confident that new staff can quickly and effectively make use of system functionality, while also empowering their current staff with the right tools and technology to be able to do their jobs more efficiently and continue to develop their own skills." O'Keefe continued: "During the pandemic we have continued to invest in innovation, as we see it is as a priority for our customers. The HotSOS enhancements will continue to help hoteliers improve their operational efficiency, which ultimately will positively impact the overall guest experience. This new solution is about flexibility in an increasingly fluid environment. It's built to solve the problems hotels are facing today, as well as those they will face tomorrow."
Load more
Housekeeping Software Category Overview
What is housekeeping management software?
A hotel's ability to turn over rooms directly impacts profit and housekeeping software is dramatically speeding up that process, leading to lower costs and higher revenues. We have taken all the pieces that make up a day in the life of housekeeping and digitized them. Everything from assignment boards to failed inspection items are now managed on a cloud-based platform, providing users from line-level associates to corporate executives the ability to effortlessly review daily progress as it happens.
The secret to housekeeping is that it is, at its core, the same in all hotels; full service or focused service, 3 star or 5 star, rooms are cleaned and maintained before, during and after a guests' stay. Because of this, the best software will add value to the process, from the associates cleaning the rooms all the way up to the ownership group's most senior executives.
For info on housekeeping trends, questions that you should ask vendors and more download the
2019 Hoteliers Guide to Housekeeping Management Systems
.
How can housekeeping management software improve profitability and efficiency?
Housekeeping software will revolutionize the internal day-to-day operation of hotels. Daily room assignment boards are now editable on the fly to accommodate any last minute staffing or occupancy changes. Real-time notifications of room statuses are sent instantly to line-level associates and management allowing entire departments to function cohesively without chasing each other around the building or creating noise on handheld radios. Data is gathered effortlessly to provide extensive reporting which has previously been unachievable. The utilization of housekeeping software allows special projects to be completed and tracked, average cleaning and inspection times are able to be recorded, accountability drives associate performance and guest experiences dramatically improve.
What are the most important features of housekeeping management software?
Customization - Built in ability for hotel managers to edit, change and set preferences that best suit their property on any given day in a user-friendly, flexible manner.
Interdepartmental communication - Bridge the gap between departments (maintenance, management, front desk, reservations, etc.) in an easy to use manner providing faster solutions to raised issues.
Mobile Alerts & Messaging - Deliver real time information between employees and managers or hotel guests and staff to increase efficiency and deliver faster results.
Reporting Tool - Gather and deliver data on employees' performance using an extensive variety of metrics to gain the most insight into productivity.
Systems Integration - Avoid duplicate data entry, save time and ensure accuracy by integrating directly with other systems at each property.
What makes great housekeeping management software?
Lower payroll expenses - By accumulating and analyzing historical housekeeping performance data, management can make more effective staffing decisions - whether it's how many housekeepers to have on staff overall or how many to schedule for a "typical" Wednesday shift.
Increased guest satisfaction scores - With the ability to easily and consistently score the performance of individual housekeepers and supervisors, rooms will be cleaned and inspected according to desired standards. The result is fewer mistakes and oversights, which makes for happier guests.
Improved staff performance - Moving from paper to mobile devices provides a new level of staff oversight. This allows performance trends to be identified more quickly and corrected or celebrated as appropriate.
What is the typical pricing for housekeeping management software?
Most products are cloud-based and are licensed as SaaS (Software as a Service). The license is either a flat-rate monthly fee per hotel or priced per key. Some vendors charge extra for installation services, staff training and ongoing customer support. Each member of the housekeeping staff will require a mobile device, so property-specific devices may be required depending on hotel policy.
High occupancy hotels with primarily transient guests will benefit the most from introducing technology into their daily housekeeping operation. A hotel's profit relies on the efficient turnover of guest rooms & suites. Those who implement housekeeping software capable of tracking cleaning time, inspection time and allow for enhanced interdepartmental communication, as well as, task management will sustain rapid turnover rates more successfully.software is a premium product at a budget price; it is built by hotel industry experts for hotel employees. The premium products may integrate with property management systems and preventative maintenance programs to seamlessly connect all aspects of a hotel's operations.
How long does it usually take for a hotel to implement new housekeeping management software?
Unlike most software that is used in hotels today, housekeeping software can be implemented with zero downtime and without an IT expert on-site. Once the contract is signed, users will be up and running within a week.
Easily customizing the software to best match the needs at your specific hotel while maintaining the mission to provide a user friendly platform was a high priority during design phase, resulting in a remarkably simple implementation process.housekeeping software can be added on to asset management platform with a single call toCustomer Support team. For new customers, the build process is typically completed within a week. The size of the hotel – how many guest rooms, meeting rooms, common areas, etc. - and the level of detail included on customizable inspection checklists directly impacts the time required to implement this software. Regardless, the process is easy to follow and backed up byCustomer Support Team. Due to its intuitive design, there is no need for extensive staff training, instead, relying on short, role-specific videos highlighting the user experience.
How do I know when it's time for my hotel to move onto new housekeeping management software?
By upgrading your hotel from paper and radios to mobile devices, housekeeping management software is proven to improve staff communication, increase accountability and capture performance data - allowing for more informed staffing decisions. Each of these benefits contribute directly to bottomline savings, creating an ROI that is measured in days, not weeks or months.
For info on housekeeping trends, questions that you should ask vendors and more download the
2019 Hoteliers Guide to Housekeeping Management Systems
.