10 Best Housekeeping Software
Hide add-on products
Add-on products are ones that must be purchased with another product and aren't available on their own.
Load More
Recent Housekeeping Software Articles

3 weeks ago
Shortly after COVID restrictions were eased, I went on a short golfing trip to Austria. I booked a well-known boutique hotel with a SPA and a fantastic restaurant surrounded by vineyards. I found out later that many other people had the same idea, as the hotel was fully booked for the weekend. Well, good for them, I thought. Anyway, when I arrived, it was raining, and I didn't bring my umbrella with me. So I came into the hotel soaked, hungry, and in desperate need of a shower. Unfortunately, out of the two check-in desks available, only one was operating, and the poor guy was trying hard to check in all the arriving guests as quickly as possible, while doing his best to have a cordial chat with them. Make no mistake: I'm sure it wasn't his fault that we had to wait for five minutes before he finished with the previous guest. When finally my turn came, the receptionist spent a tremendous amount of time staring down at his computer. I tried to ask him a few PMS-related questions, to understand why it was taking so long (of course, he didn't have any idea I knew a thing or two about PMSs), but I started to feel bad for the people waiting behind me, so I stopped any efforts to communicate with him, and I wasn't even told where and until when I could get my breakfast or where the SPA was. And that was the moment I realized, at least on a personal level, that there's something intrinsically wrong with hotel tech today. When Technology Breaks Down Now, I am sure that, if you're a frequent traveler like me, you have similar horror stories. According to a Qualtrics survey, 57% of poor hotel experiences are down to unfriendly staff. Problem is that, very often, hotel staff is unfriendly because they're overworked, especially post-COVID, when properties are operating with skeleton staff. Here's where technology should help, but the Austrian one is the perfect example of a case where it didn't, and this happens way more than we, in the industry, like to admit. Moreover, tech should not only improve operations, but guest experience as well. Bad news is that, often, it fails in both fields. When your tech stack increases workload and waiting time at the reception (or in any other department, for that matter), you know you've got a problem. Technology is fallible, whatever you may think, and choosing the wrong software can heavily penalize your operation. A couple of years ago, a curious news story was published: the Henn-na hotel in Japan, known mainly because a good part of its employees are actual robots, had to "fire" 243 of them for doing "a bad job." One staff member, interviewed by The Mirror, stated: "It's easier now that we're not being frequently called by guests to help with problems with the robots." Well, this is an extreme example, but it's not uncommon to see hotel staff having to find hacks and workarounds to make things work. If you've ever had a job in the hotel business, you know exactly what I am talking about. The Role of the PMS in the Hotel Tech Stack Now, at the core of hotel operations, there's always the PMS, so this is where the majority of problems start: bad integrations, lack of built-in features, etc. Choosing wisely is crucial, but not always easy, especially because hoteliers may be, paradoxically, unaware of the problems they need to solve. This is not due to the fact that hoteliers are bad entrepreneurs, quite the opposite! Problem is that being a hotelier means having to manage many operational aspects of the job, most of which are very complex and detailed. A General Manager, for instance, will obviously have to prioritize certain tasks, rather than spending hours to go deep and understand a certain technical problem. The thing with PMSs is that they're the kind of software which is used by several different departments, so everyone has an opinion on it, yet a partial one. Sales & Marketing will likely never have to insert a group reservation, while the front office department won't have to deal with MICE requests. In my experience, General Managers are the ones which can green light the implementation of a new software, coordinating, understanding and synchronising different departments' needs, but chances are that their vision is limited, due to too many things on their minds, too. And we're back to the hotel in Austria: somebody picks the wrong software, the system makes the life of all (or, at least, some) employees miserable, there's less time to focus on the guests (which is even worse than the previous issue, while, of course, unhappy employees are unlikely to make guests happy), and… Well, you see where I am going with this, don't you? How PMSs Can Improve Operations and Guest Experience So, when picking a PMS, you should always be asking the one million dollar question: will this system make my life (and the life of my staff) easier so that they can make my guests happier? Knowing what to look for in a PMS can make a huge difference, so make sure that you understand what a property management system can (or can't) do for you while trying to go into details during the process. Because if there's anything we have learned over the past two decades, is that the devil is always hidden in details. Here are some of the areas where a good PMS can actually make a difference for both the hotel staff and guests: Reducing the workload during the check-in/out process. A publication by Cornell's Center for Hospitality Research studied guests' tolerance of delays during check-ins, and found that the "breaking point" for US guests is as short as five minutes. There's an interesting discussion on Quora titled "What is the actual average length of time (in minutes) for hotel check-in and check-out?" Of course, the method is far from scientific, but it's a fascinating read. According to the discussion, a best-case-scenario-check-in is at least 2-3 minutes. You know what that means? That if an American guest has two persons in front of him, he will likely leave a pesky review… Self check-in kiosks and apps can dramatically improve the check-in/out experience, yet most PMS do not support the technology; Remove friction during payments. It's not uncommon to find hotels that still manage credit card payments manually. Usually, it goes like this: the back office department receives a booking, and they have to log in into the extranet, find the reservation, get the card, switch to another page for the CVC, get the physical terminal POS, type the total amount and the card details, wait for the transaction to go through. If this doesn't look like a big deal for you, try to time your staff while they do it. I doubt it will take them less than five minutes per transaction. Now, let's say you receive 25 reservations a day: that's over two hours wasted just to charge credit cards. Not to mention what happens if the card does not work, you have to ask for a new one and start the process all over again. A PMS can solve the issue with payment automation proprietary features, or by integrating to third-party providers; Integrate invoicing systems. It may sound crazy in 2021, but I have seen too many hotels where the reception has to ask accountants to issue an invoice and, on the other side, too many accountants typing numbers manually from PMSs reports into their accounting systems… A simple integration will save hours of manpower every day; Connect your PMS to your SPA system. In most cases, if a hotel guest wants to book a treatment at the desk, the reception has to call the SPA, check availability and then book. Integrating the two systems will dramatically reduce workload, and guests will also be able to book and check availability directly online; Get smart in F&B. The adoption of QR codes and online ordering increased dramatically due to anti-COVID guidelines, and this is a prime example of a system that can dramatically reduce waiting times and improve guest experience. Customers are able to order (and pay) immediately on their phones. This reduces the waiting time (the waiter does not have to come and take your order or bring you the bill). Customers are in full control of the timing, and restaurants can allocate less staff to serve the same number of people, saving money. Moreover, thanks to Kitchen Display Systems (KDS), orders are not printed on paper but are shown digitally on a screen in the kitchen. KDS can also measure the average time needed to cook a meal, improving efficiency and customer satisfaction; Housekeeping digitalization. Another feature that COVID dramatically accelerated is the adoption of housekeeping apps, both built-in in the PMS or provided by third-party vendors. They reduce workload and make communication between departments easier. Hoteliers can also benchmark housekeeping staff timing to optimize operations and - particularly important for green hotels - drastically reduce the use of paper. According to a study, hotels use almost 2B A4 sheets per year in the United States only, meaning that 268,000 trees are chopped down annually only to fulfill the hotel industry's needs. It's the equivalent of 15 New York Central Park worth of trees cut every year! Automated emailing. Even though this is a feature we tend to associate with CRMs, some PMSs provide built-in functionality to communicate with guests pre/mid/post-stay, improving both the guest experience and increasing revenue coming from ancillary services proposed in the emails; Connect. Connect. Connect. It may sound crazy, but there are still a lot of hotels without a proper 2-way-integration between the PMS and the channel manager. It goes without saying that linking the two systems will dramatically reduce workload and bring human error down to virtually zero. Understand the Tradeoffs of New Technology to Maximize Impact Paul Virilio once stated: "When you invent the ship, you also invent the shipwreck; when you invent the plane you also invent the plane crash; and when you invent electricity, you invent electrocution... Every technology carries its own negativity, which is invented at the same time as technical progress." This is true for hotel tech as well, that is why implementing technology just for the sake of it it's never a good idea. Choosing any software, and PMSs, in particular, requires a complete understanding of the property's current (and future) needs. The risk with picking the wrong system is to end up like the Austrian hotel I wrote about at the beginning of this piece. At HotelTime Solutions, we provide tailored solutions and follow our customers during all the phases of the implementation, making sure that they can focus on what they do best: taking care of their guests.

3 months ago
Cleanliness has always been a top concern for hotel guests but with the arrival of COVID-19, even hotels that already had high housekeeping standards had to kick it up to the next level. Due to a combination of government protocols and guest expectations, an elevated level of cleanliness now must be maintained in order to remain competitive. After a year of endless pivots, the work isn't over for hotels as travel opens up again. The good news is that hotel technology is here to help streamline and systemize your housekeeping operations with checklists, mobile reports, and front desk integrations, allowing you to come up for air and manage your housekeeping team more efficiently. High Housekeeping Standards as Crisis Control Gone are the days of white-gloved hands running along ledges checking for dust. Surface cleans have been replaced with deep cleans and guests are savvy enough to know the difference. Housekeeping standards have always been important to guests. According to J.D. Power's 2020 North America Hotel Guest Satisfaction Index—which used feedback from 37,843 guests in the U.S. between May 2019 and March 2020 (ahead of the pandemic industry impact)—the top driver of guest satisfaction is room cleanliness. As COVID-19 spread in 2020, the bar was raised again as hotels globally introduced new housekeeping standards. This wasn't only about cleanliness, but crisis control. Big names in the industry not only developed their own protocols but branded them too, such as Hilton's CleanStay and Hyatt's Global Care and Cleanliness Commitment. Hotel Tech for a Systems-based Approach to Hotel Housekeeping As a hotelier, you're required to juggle guest expectations, labor resources, and changing government protocols. As travel returns to near-normal levels, how will you meet demands? With a systems approach, aided by hotel technology. "You do not rise to the level of your goals. You fall to the level of your systems," says James Clear, author of Atomic Habits. While housekeeping is a physical task, it begins in the back office on paper (or computer screen, rather). Start by referring to your national hotel cleanliness regulations and COVID-19 protocols, whether you need to develop new standards or revamp old ones. Take inspiration from major brands now that they have shared their commitments online and develop a housekeeping strategy and checklist that your hotel can implement. How do you transform your housekeeping strategy into a repeatable system for success? By using up-to-the-minute housekeeping software that's integrated with your property management system (PMS). Front Desk Integration PMS-integrated housekeeping software streamlines internal communications for improved productivity and guest service. As room status is updated on the housekeeping report, room status is automatically updated within your reservation system, keeping front desk staff informed of which rooms are ready for arriving guests. When rooms require extra attention or guest requests come through the front desk, tasks can be scheduled, maintenance alarms can be set, and housekeeping can be alerted—all in one spot. Mobile Housekeeping Reports Mobile housekeeping reports boost productivity and cut paper and printing costs by allowing housekeepers to update room status in real-time from their mobile devices as they work. Housekeeping staff can refer to their device to know which rooms need servicing next, view occupancy status, and to view or add housekeeping notes. Management can oversee housekeeping schedules and track progress wherever they are, by accessing the housekeeping report on their phone or tablet. Housekeeping Checklists Trade-in your clipboard with a pencil on a string for digital checklists within your housekeeping software. Armed with a mobile device, housekeeping staff can track and log room cleaning tasks as they go. Look for software that allows you to customize checklists by room type and to drill down to the details by breaking checklists down by sections and adding task descriptions to ensure high standards are maintained. Whether staff is new or seasoned, nothing will go amiss with housekeeping checklists in place. Implement a Culture of Cleanliness Knowing that cleanliness is a top driver of guest satisfaction and amidst the landscape of the pandemic, it's time to institute a culture of cleanliness. Why? Because guest satisfaction results in 1) good reviews, which results in new bookings; and 2) guest loyalty and repeat bookings. In the aftermath of the pandemic, a high level of cleanliness is a matter of safety and public responsibility—not only for guests but for your employees, too! Consistent cleanliness protocols based on regulatory standards, coupled with clear expectations, efficient systems, and communication is also a recipe for employee retention. A culture of cleanliness at your hotel is not a goal, but a system that's repeatable, measurable, and trackable. A robust cloud property management system with versatile housekeeping management tools will help you streamline your high standards to get you through the pandemic and beyond.

6 months ago
Will 2021 see the return of travel? As vaccinated populations grow, many international governments are looking to energize the travel industry with discussions around "vaccine passport" programs and the reopening of borders ahead of the all-important summer tourist season. As the year progresses, will there be a significant spike in demand for flights and hotels? And in which markets? Will road trips and outdoor destinations continue to be popular to accommodate social distancing or are travelers setting their sights on more exotic locales? It's important for hoteliers to prepare for a few different scenarios this year based on consumer confidence levels. To best capture available demand and ease travel-related concerns, hoteliers will want to focus on providing guests a clean, welcoming environment. Meet the Expectations of "Generation Clean" Cleanliness will remain a top priority for travelers this year and will weigh heavily in their decision to book accommodations. In a recent traveler survey, 2 out of 3 people say COVID-19 prevention measures are very important to know before they book, while only 25% say price is the key driver behind selecting their next destination. That means the "Generation Clean" traveler is prioritizing health and sanitization in booking decisions and wants to feel the property is doing enough to ensure their safety. As a hotelier, make sure to communicate the cleanliness standards and protocols your property has put in place. Add these details to your website and booking engine to make the property more attractive to shoppers. Pre-arrival emails that highlight specific safeguards your property is implementing, and what type of experience guests can expect onsite will be welcome and appreciated. Provide Stress-Free Contactless Experiences Expectations for contactless experiences such as keyless entry, mobile check-in/out, and automated service requests were already on the rise before COVID-19. Current social distancing guidelines have accelerated the adoption of contactless technology and digital experiences. Contactless experiences not only drive convenience, but 62% of guests prefer to check-in and out through a hotel app. The introduction of these digital touchpoints can also provide hoteliers with opportunities to drive ancillary revenue and collect more actionable data to deliver memorable experiences. For example, if you know your guest has checked into their room via the property's mobile app, perhaps consider sending them a text message or push notification to see if they'd like to order contactless room service. These digital interactions are a welcome addition to travelers' experiences and lets them know you are still offering attentive service, even though your staff is not immediately visible. Personalize Each Step of the Guest's Journey Hoteliers are discovering that loyalty is evolving beyond point-based reward programs to entice repeat bookings. COVID-19 has advanced the pace of technology adoption to build better guest experiences. With low room rates in abundance and high uncertainty around travel guidelines, non-price factors such as trust and the ability to deliver safe and memorable experiences are increasingly driving booking behavior. In fact, 79% of consumers say they are more loyal to brands with higher levels of personalization. Every pre-trip questionnaire, email, digital service request, or mobile purchase is a building block for a personalized experience. But hoteliers need integrated systems to make true personalization a reality. By leveraging centralized data across your technology stack, hoteliers can convert guest preferences and profile details into actionable information for service delivery staff. After all, a personalized experience is a differentiated experience that can ultimately earn you a lifelong customer. In a world where travel is evolving rapidly, some consumer expectations and behaviors are sure to become standards. Hoteliers need to take bold action to embrace these changes and elevated expectations for cleanliness, contactless experiences, and increased personalization. By focusing on integrated technology to deliver these priorities, hoteliers will ultimately drive more demand for their business and deepen their connection with guests.
Load more
Recent Housekeeping Software News & Community Updates

2 weeks ago
The pandemic has placed a brighter spotlight on the need for hotels to do more with less. Because the gap between the availability of human resources and increasing guest expectations has never been wider, the ability for hoteliers to meet this challenge has been severely impacted and the area of operations that has been hit hardest is housekeeping. A new full integration partnership between Maestro PMS and PurpleCloud helps to solve this problem by offering their mutual clients a Housekeeping Task Optimization Platform that focuses on efficient scheduling based on "true clean times" and dynamic, real-time check-ins and check outs. At the same time, the PurpleCloud platform is user-friendly and incentivizes team members based on key hotel goals, extremely important given current staffing issues. The PurpleCloud Hotel Task Optimization Platform further enables real-time multi-language voice and text communications between managers and team members; provides on-demand training to support today's trend of multi-role capabilities, allowing team members to assist where and when needed; and can incorporate customized Covid-19 training, housekeeping and tracking protocols. Overall, PurpleCloud reduces FTE counts by reducing hours of inefficiencies each day; decreases turnover with gamification features that enable team members to feel engaged and recognized for working hard and cooperatively; and increases revenue in calculating potential charges for added services like late checkouts, early arrivals and stay-over services. Warren Dehan, Maestro PMS President said "We are excited to be able to leverage the resources that PurpleCloud provides to help make hotel operations for our clients more efficient and profitable. We appreciate their shared values for superior technology and unparalleled support of property managers." "We are thrilled to be working with Warren and Maestro, one of the industry leaders in comprehensive property operations and management solutions," Levtchenko said. "This integration supports our goal of offering clients the most seamless and customizable software platform and solutions for both team members and their managers, at both the property and corporate levels." About PurpleCloud Technologies Headquartered in Atlanta, PurpleCloud Technologies is a privately held technology company that builds custom software solutions and data analytics for the operations and management for lodging entities, including hotels, resorts and vacation rentals. The company's PurpleCloud task optimization platform can help hotel and resort operators achieve increased productivity and decreased labor costs especially in the area of housekeeping staffing, one of the largest cost centers in most hotel operations. PurpleCloud also provides an enhanced customer experience; engaged and empowered employees; and next-generation analysis of operations data for internal strategy development. The technology is also applicable for casinos and cruise lines.

3 weeks ago
Flexkeeping, a major hotel staff communication and housekeeping software, introduced a new integration with apaleo. This partnership will allow complete two-sided integration and complete automation of all housekeeping processes. "I've been impressed by apaleo's approach to hotel technology and connectivity since we first met back in 2016. We are sharing the same vision of seamless integrations between hotel software to create the best and truly bespoke technology solutions for all types of hoteliers around the globe," says Luka Berger, CEO at Flexkeeping. "The best hotel software is a combination of many best in class solutions covering individual operational areas, seamlessly integrating between each other. With the integration between apaleo & Flexkeeping, we are achieving just that, covering 2 of most critical hotel operations areas with seamless integration between 2 best in class solutions ." "Flexkeeping is a welcome addition to the apaleo App Store," Thibault Gence, leading partnerships at apaleo. "We are already receiving positive feedback from our shared-users who love the depth of this new integration, which was developed by the team at Flexkeeping in record time." The benefits of this new partnership include: Hotel operations intelligence in one place Housekeeping workflow automation Digitalization and automation of hotel daily operations Internal phone calls are down Hotel upkeep expenditures are being reduced Significant increase in guest satisfaction About apaleo apaleo is an open hospitality platform. Its API-based cloud technologies help hospitality companies to manage their multiple properties, connect their desired apps, and run their daily operations in entirely new ways. Its leadings solutions include Enterprise Cloud Computing, Property Management Software, Central Reservation System, and Application Store.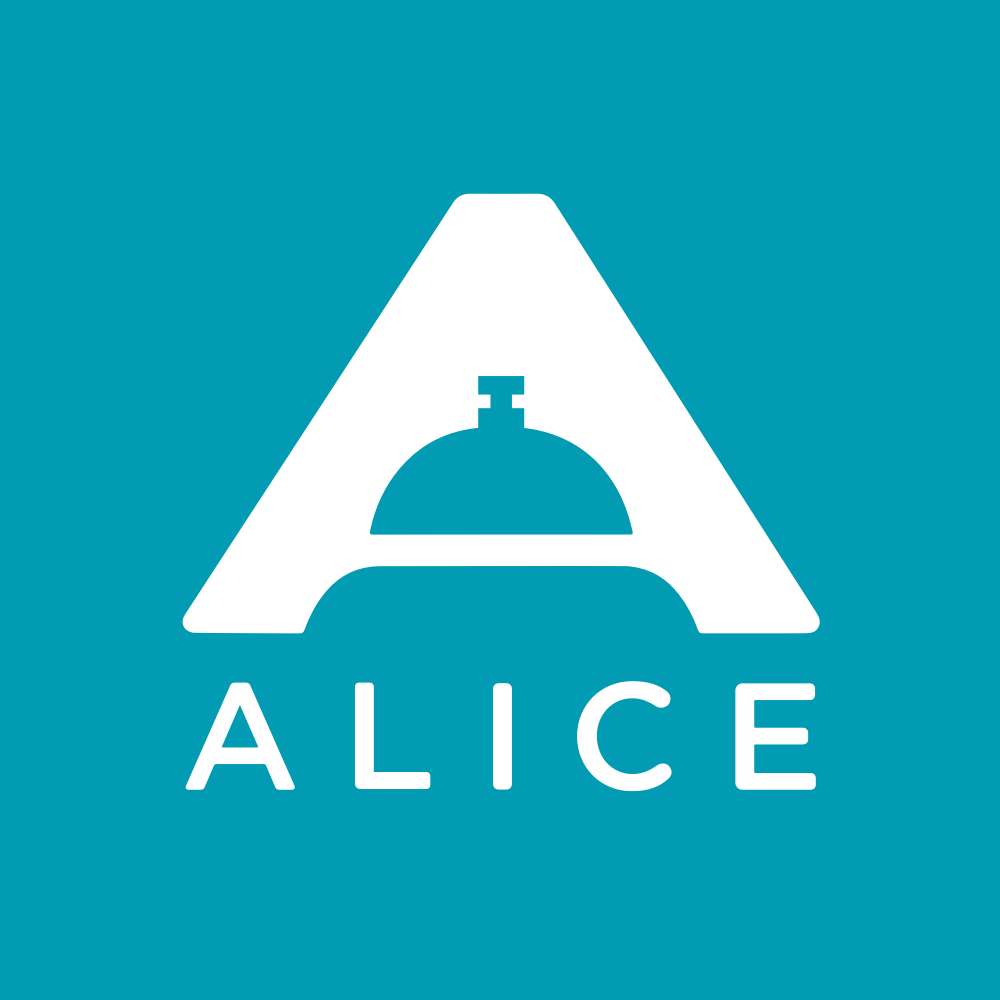 2 months ago
ALICE, the hospitality industry's leading operations platform, will showcase its all-in-one platform of hotel management and guest engagement tools at HITEC Dallas 2021, September 27-30, at the Kay Bailey Hutchison Convention Center in Dallas, Texas. HITEC brings leaders and professionals together to cover the latest industry trends and showcase the future of hospitality. ALICE will host a lounge at Booth #3811 where colleagues, clients, and friends can visit and learn about its robust hospitality operations platform. The ALICE team will also co-host an evening event on Tuesday with partner Allbridge at the Jaxon Beer Garden in downtown Texas. "The way hospitality operates has changed since we last attended HITEC in 2019 - and ALICE has changed with it," said Wendy Zapach, Vice President of Sales at ALICE. "Hospitality is resilient, and ALICE is back in full force this year to support our partners in the industry and showcase the changes we've made to our platform. We're excited to be back at HITEC!" Attendees can book meetings with the ALICE team to get a first-hand look at product demonstrations and case studies highlighting the platform's impact. There will also be refreshments and giveaways at the ALICE booth. For questions about ALICE's HITEC lounge and events, or to submit your request for a free pass to HITEC 2021, email Emily McLoughlin.
Load more
HOUSEKEEPING SOFTWARE Category Overview
What is housekeeping management software?
A hotel's ability to turn over rooms directly impacts profit and housekeeping software is dramatically speeding up that process, leading to lower costs and higher revenues. We have taken all the pieces that make up a day in the life of housekeeping and digitized them. Everything from assignment boards to failed inspection items are now managed on a cloud-based platform, providing users from line-level associates to corporate executives the ability to effortlessly review daily progress as it happens.
The secret to housekeeping is that it is, at its core, the same in all hotels; full service or focused service, 3 star or 5 star, rooms are cleaned and maintained before, during and after a guests' stay. Because of this, the best software will add value to the process, from the associates cleaning the rooms all the way up to the ownership group's most senior executives.
For info on housekeeping trends, questions that you should ask vendors and more download the
2019 Hoteliers Guide to Housekeeping Management Systems
.
How can housekeeping management software improve profitability and efficiency?
Housekeeping software will revolutionize the internal day-to-day operation of hotels. Daily room assignment boards are now editable on the fly to accommodate any last minute staffing or occupancy changes. Real-time notifications of room statuses are sent instantly to line-level associates and management allowing entire departments to function cohesively without chasing each other around the building or creating noise on handheld radios. Data is gathered effortlessly to provide extensive reporting which has previously been unachievable. The utilization of housekeeping software allows special projects to be completed and tracked, average cleaning and inspection times are able to be recorded, accountability drives associate performance and guest experiences dramatically improve.
What are the most important features of housekeeping management software?
Customization - Built in ability for hotel managers to edit, change and set preferences that best suit their property on any given day in a user-friendly, flexible manner.
Interdepartmental communication - Bridge the gap between departments (maintenance, management, front desk, reservations, etc.) in an easy to use manner providing faster solutions to raised issues.
Mobile Alerts & Messaging - Deliver real time information between employees and managers or hotel guests and staff to increase efficiency and deliver faster results.
Reporting Tool - Gather and deliver data on employees' performance using an extensive variety of metrics to gain the most insight into productivity.
Systems Integration - Avoid duplicate data entry, save time and ensure accuracy by integrating directly with other systems at each property.
What makes great housekeeping management software?
Lower payroll expenses - By accumulating and analyzing historical housekeeping performance data, management can make more effective staffing decisions - whether it's how many housekeepers to have on staff overall or how many to schedule for a "typical" Wednesday shift.
Increased guest satisfaction scores - With the ability to easily and consistently score the performance of individual housekeepers and supervisors, rooms will be cleaned and inspected according to desired standards. The result is fewer mistakes and oversights, which makes for happier guests.
Improved staff performance - Moving from paper to mobile devices provides a new level of staff oversight. This allows performance trends to be identified more quickly and corrected or celebrated as appropriate.
What is the typical pricing for housekeeping management software?
Most products are cloud-based and are licensed as SaaS (Software as a Service). The license is either a flat-rate monthly fee per hotel or priced per key. Some vendors charge extra for installation services, staff training and ongoing customer support. Each member of the housekeeping staff will require a mobile device, so property-specific devices may be required depending on hotel policy.
High occupancy hotels with primarily transient guests will benefit the most from introducing technology into their daily housekeeping operation. A hotel's profit relies on the efficient turnover of guest rooms & suites. Those who implement housekeeping software capable of tracking cleaning time, inspection time and allow for enhanced interdepartmental communication, as well as, task management will sustain rapid turnover rates more successfully.software is a premium product at a budget price; it is built by hotel industry experts for hotel employees. The premium products may integrate with property management systems and preventative maintenance programs to seamlessly connect all aspects of a hotel's operations.
How long does it usually take for a hotel to implement new housekeeping management software?
Unlike most software that is used in hotels today, housekeeping software can be implemented with zero downtime and without an IT expert on-site. Once the contract is signed, users will be up and running within a week.
Easily customizing the software to best match the needs at your specific hotel while maintaining the mission to provide a user friendly platform was a high priority during design phase, resulting in a remarkably simple implementation process.housekeeping software can be added on to asset management platform with a single call toCustomer Support team. For new customers, the build process is typically completed within a week. The size of the hotel – how many guest rooms, meeting rooms, common areas, etc. - and the level of detail included on customizable inspection checklists directly impacts the time required to implement this software. Regardless, the process is easy to follow and backed up byCustomer Support Team. Due to its intuitive design, there is no need for extensive staff training, instead, relying on short, role-specific videos highlighting the user experience.
How do I know when it's time for my hotel to move onto new housekeeping management software?
By upgrading your hotel from paper and radios to mobile devices, housekeeping management software is proven to improve staff communication, increase accountability and capture performance data - allowing for more informed staffing decisions. Each of these benefits contribute directly to bottomline savings, creating an ROI that is measured in days, not weeks or months.
For info on housekeeping trends, questions that you should ask vendors and more download the
2019 Hoteliers Guide to Housekeeping Management Systems
.