10 Best Hospitality Marketing Agencies
Hide add-on products
Add-on products are ones that must be purchased with another product and aren't available on their own.
Load More
Recent Digital Marketing Agencies Articles

8 months ago
It's never easy to push through the hype and find the substance -- especially in hospitality, which is a challenging blend of guest-facing technology and back office software. Each year the technology world looks to Wall Street analyst-turned-VC Mary Meeker for her annual "Internet Trends Report". Meeker's report uses data to tell stories of business-related trends that are shaping society. Using data from Meeker's report we identify some of the hotel technology trends that are accelerating in 2020 and beyond. Unless otherwise noted, supporting images below are pulled directly from Mary Meeker's presentation. Within the context of hospitality industry innovation there's an equal mix of both guest experience innovation as well as back office and business optimization. In the hotel industry, hoteliers are constantly looking for ways to optimize check-in, make better concierge recommendation and leverage next gen tech like artificial intelligence or internet of things. Ultimately, what drove our list is not the "coolest tech" like virtual reality and Amazon Alexa but instead we examined the biggest trends impacting hotel guests and business owners, then backed into the most impactful technologies on those trends (top down research). Consumerization of Business Applications This slide highlights the slowdown of smartphone growth. The upward trend explains the massive explosion in travel apps in recent years. How does that impact hotels? The slowing growth of smartphone sales means that we're approaching market saturation and consequently every single traveler in the world will soon have at least one in their pockets. This means that we need to focus on being where they are. The saturation of mobile also means that guests -- and staff -- expect easy-to-use interfaces and seamless cross-device experiences. Technology must be unfussy and straightforward, working wherever and however the guest and staff need. For guests: Mobile-optimized booking engines and guest messaging platforms are two of the most visible guest-facing applications. When searching for hotels, potential guests want to see a modern booking engine that builds trust in the experience a hotel provides. When staying at a hotel, guests want to communicate with the hotel as easily as they do with friends and family, and via the same channels (such as SMS and messaging apps). Guest messaging software can facilitate room service and other amenities to improve the experience in guest rooms without needing to install hardware. Major chains like Marriott and Hilton have already built messaging native into their applications. It can also help gather real time feedback about guest service while generating more reviews for social media and online booking platforms like TripAdvisor. For staff: When hotel staff comes to work, they shouldn't have to re-learn how to interact with technology. Mobile task management and collaboration software allow staff to use familiar mobile devices to get things done more efficiently on-the-go with built-in accountability. When evaluating vendors, these factors should be towards the top of the list for any hotel that wants to offer the most modern experience. Remember that both staff and guests have plenty of options when it comes to where to stay and where to work. Providing technology that makes life easier, better, and less stressful will bear fruit over time. The simplicity of consumer experiences now extends to B2B. People expect all technology to have intuitive interfaces and reliable connectivity. Exploding Compute Power Enables an API First World It seems like every company has an app store these days. As more and more companies seek platform status, they launch app stores to encourage development on their platforms. By opening up development, the underlying technology becomes stickier, making it more useful to hotels and also more lucrative for the platform company. There are two things driving this "appification everywhere" trend: plummeting storage costs and rising computer power, which has made cloud computing not just practical but affordable. In parallel to the growth in mobile, cloud computing has made it more feasible for apps to be more lightweight and nimble. Stats showing the growth of computing power and hard drive capacity alongside the steady decrease in the price of storage. Apps no longer require heavy computing power and on-device storage to deliver the impact required in a B2B setting. Now, apps can connect to the cloud to pull necessary information in real-time, making apps faster and more accurate even as apps become more complex. Apple's App Store was the first to thrive. Now, nearly every platform and many travel technology companies have app stores as well. For hotels, 'appification' has ushered in a golden age of choice. There are now app stores for many of the largest travel companies, allowing hotels to plug-in specific apps for a wholly customized tech stack. In 2018 alone, we saw the launch of app marketplaces and integrators from travel technology companies Mews, Apaleo, SiteMinder, and Snapshot. Here at Hotel Tech Report, we've partnered with protel's I/O marketplace to integrate rich reviews to its app store experience. This layer of social proof adds richness to the company's marketplace, which allows hotels to pick, mix and test cutting-edge technologies all in one place. App integrations are also becoming much easier as services such as Impala and HAPI emerge to simplify the process of connecting apps through configurable APIs. As more hotels push to build the specific tech stack that works for them, these app marketplaces and API services will grow exponentially in the coming years just the same as we've seen happen with more mature app stores from companies like Apple and Google as shown in Meeker's deck. An app store with honest reviews builds trust. Hotel Tech Report reviews are fully integrated into the protel I/O app marketplace. The Gig Economy Exaccerbates Tight Labor Markets More workers are turning to the on-demand gig economy to supplement earnings. Freelance workers also find work much more easily thanks to technology. As more workers find freelance work feasible, hotels face growing competition for talent, exacerbating an already-acute talent shortage. Technology continues to empower workers to build a work life that works for them. Hotels must keep up to remain competitive for workers. The flexibility in freelance and gig work appeals to workers, so hotels can apply some of this to their own scheduling. Providing workers with a degree of latitude in the way they work will make for a more appealing workplace. With more individualized control for staff, mobile-optimized labor scheduling solutions foster trust and transparency across a hotel's operations. In addition, technology must be leveraged as a key selling point to potential workers. With applicant tracking solutions and other HR technologies, hotels build resilience within the recruiting and staff management parts of the business. The objective is to leverage available technology to effectively track applicants and avoid letting the best candidates slip away to other hotels or on-demand work platforms. Today, hotels themselves can tap into the gig economy with next generation on-demand staffing platforms. Just like technology makes it easier for workers to find jobs, technology also helps hotels sharpen focus on recruiting and retaining top talent. As competition for workers heats up, people have more options than ever. It behooves hotels to provide a modern, sensible work environment across departments that attracts and keeps the best workers. To foster loyalty, invest in the right talent management solutions that develop your workforce. By providing opportunities for employee training and learning, hotels have a better chance of keeping the most ambitious employees engaged. Workers should be incentivized to stay through these development opportunities, as well as through a workplace that prioritizes workers as professionals. More workers turn to the on-demand economy to supplement wages and/or add flexibility to their work lives. The real-time and on-demand nature of these platforms diminishes loyalty in favor of flexibility. Meetings and Events Adapt to Smaller Office Spaces Another area affected by unprecedented flexibility is office space. The average square footage per employee is lower than it used to be, both due to open floor plans and the rise of remote work. Denser office spaces, coupled with remote workers, has expanded the role of hotels as destinations for off-site meetings. With less space at work, and teams dispersed geographically, more companies rely on off-sites. These events bring together remote teams in a non-office setting to accomplish concrete goals. For hotels, this means a potentially lucrative incremental revenue stream from groups. It also means more requests for proposal taking up precious staff resources for a non-guaranteed event booking. As the RFP pace picks up in 2019, hotels will turn to group sourcing and RFP tools to reduce the burden on over-taxed staff. Other technologies will further enhance hotels' event capabilities, such as event planning software that brings efficiency and organization to the process, as well as sales platforms that aggregate knowledge and empower sales teams to sell more effectively. Data is also increasingly vital to successfully building a book of group business, with meetings and events intelligence tools growing in sophistication. Sharing Economy Heightens Focus on Value 2018 saw an expansion of available channels for hotels. For example, Airbnb added boutique hotels to its platform, saying that it now considers itself in direct competition with OTAs. This year, Airbnb also released a meetings and events tool for corporate travel companies. These are only two examples of the growing ecosystem offering hotel bookings outside of traditional intermediaries like OTAs. The evolution of Airbnb into a full-fledged online travel agency creates pricing pressure for hotels but could also benefit hotels by breaking the Expedia/Booking duopoly that's crippling them. The slide above shows how significant the average discount of an Airbnb is when compared to a hotel. The ultra-affordability of some Airbnb listings versus hotels will continue to influence how hotels price their rooms in certain markets. Hotels will look to rate intelligence solutions to monitor rate parity -- and may eventually even pull in Airbnb rates for a more accurate compset in many market segments. All of this data must be considered for revenue management software to make the right rate recommendations. The lower price point for some Airbnbs is also an opportunity for hotels to deliver rate competitiveness through streamlined operations. For hotels in hyper-competitive markets, technology rewards hotels with more profitable operations. The ultimate goal here is to either bring in more guests at similar prices or bring in the same number of guests at a more efficient cost structure. Bring in more guests: Price more efficiently to offer the right price to the right guest using revenue management tools. Consider contracting with a hospitality-focused digital marketing agency, as well as adding direct booking, and metasearch/ad tech tools to keep your marketing spend in high-performance mode. Streamline operations: Wasteful operations bleed a hotel's profitability. Technology keeps costs in check. Tools for contactless check-in, staff task management and collaboration, as well as for housekeeping management, help managers track staff performance through comprehensive reporting that identifies areas for improvement. A tighter operation gives a hotel breathing room as far as pricing and profitability. Hotel Groups Must Outsource R&D So what do these trends mean for your hotel? Since most hotels are not in the technology business, outsource your research and development to trusted technology partners that specialize in defining and building technology. Meeker pulls together the top companies by research and development expenditures. The slide emphasizes the competitiveness of these investments; the fastest growing companies are also the ones that invest heavily in R&D. As these companies attract prime talent and continue to invest millions in exploring the applications of new technologies, there's an economy of scale that fuels future growth. The top companies in the world by research and development. When it comes to technology, hotels don't typically invest in research and development in the traditional sense. The outsourcing of these efforts is therefore not only sensible but imperative to compete in today's digital economy. By investing in technology, hotels sharpen the edge in a fiercely competitive environment.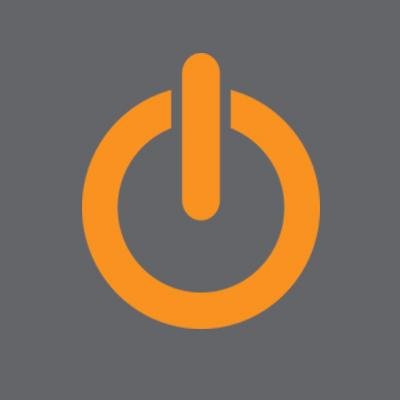 2 years ago
Your hotel, of course, has a polished presence on Instagram. Now boasting more than a billion monthly actives, the visuals-first platform is the third-largest social network in the world (surpassed by only Facebook and YouTube) and a key component in a comprehensive hospitality digital marketing strategy. Still, as with all facets of marketing, there are opportunities for hotel teams to evolve and advance their social outreach. Here are seven tips that can help independent hotels (and others) take their Instagram game to the next level. 1. Showcase your unique traits. While some travelers appreciate the predictability of chain establishments, many seek a special place to stay, and a hotel's social channels are often the first opportunity to showcase what makes it unique. Images of unique décor and signature architectural elements are a natural fit for an Instagram feed, either as the focal point or as a backdrop. For example, if your hotel has mosaic tile archways throughout the lobby, post the shots and become "the place with the beautiful mosaic archways." Unsure what the average traveler finds interesting about your property? Check out the photos guests have posted recently. (More on that in tip #3.) 2. Highlight area attractions. Your locale is unique, be it for the cuisine, the geography, the proximity to frequently visited places, or something else. By featuring what makes your community special, you're giving people fresh reasons to visit and stay at your hotel. Some marketing teams form partnerships with other area establishments to drive user-generated content that benefits both businesses. 3. Learn from your guests. One of the best ways to attract and satisfy new guests is to learn what previous guests loved, and others maybe didn't like so much. Make it a habit to locate your hotel on Instagram's "Places" tab and monitor the "Top Posts" for your location. Understanding what guests find Insta-worthy can help marketing teams customize content and highlight those elements at the heart of past positive guest experiences. Find something negative? Take it in stride and talk with the team about where you might improve. 4. Leverage user-generated content. There are multiple forms of user-generated content (UGC), including guest photos, contest images and recommendations/reviews. Each format has the potential to be leveraged as an effective marketing medium. Some words of caution, though. If you're re-posting guest photos on your hotel's Instagram page, you should always get their permission first. Not only is this common courtesy, it offers legal cover. Plus, in many cases, when people find out you think enough of their shots to re-post them, they'll love you for it and brag to whoever will listen, potentially resulting in more followers. 5. Craft branded hashtags. Using hashtags has been shown to increase engagement, but how confident are you that your team is using them correctly, consistently, and to maximum effect? There are two types of hashtags; generic and branded. Generic hashtags are unspecific and widely used. There are tens of millions of posts that include #wanderlust, for example. You're probably using some of these currently, and that's fine, but be sure to additionally create property-specific or campaign-specific tags to help your team track feedback and grow the conversation. For example, rather than using a generic tag such as #travel, consider branded hashtag such as #TravelToPropertyName. Don't forget to share your custom hashtags with guests, and encourage travelers to weave them into their own posts. 6. Include geotags. An Instagram geotag is a record of the latitude and longitude of your current location when you post a photo. This information is collected by the GPS in your mobile device and is only accessible to Instagram if you grant permission. The use of geotags effect the manner and frequency your photos appear in Instagram's location feed and local search results, meaning more people will find you, often when they need you most. Some stats suggest the use of geotags can increase engagement as much as 79%. 7. Embrace Instagram Stories. Just a couple years old, Instagram Stories is a feature that allows you to post photos and videos that automatically disappear after 24 hours. Though the idea may have been "borrowed" from Snapchat, it was done so because "Stories" have become a refreshing departure from the static images and scrolling video users are used to seeing in their feed. From a marketing perspective, "Stories" can be used for; Offering limited-time discounts Showcasing "behind-the-scenes" content Getting follower feedback in the form of follower votes Posting impromptu photos or videos of guest experiences (with their permission, of course) Highlight daily specials at eateries and outlets Promote and showcase special events Digital marketing is an evolving animal, as is the manner in which marketers use the tools of digital marketing, such as Instagram. With new features being introduced constantly, it's important to stay on top of the latest updates. Work closely alongside your trusted digital marketing partners to understand and apply the latest tricks and trends, and to be sure your property is a leader in crafting creative, engaging and – most importantly – productive posts.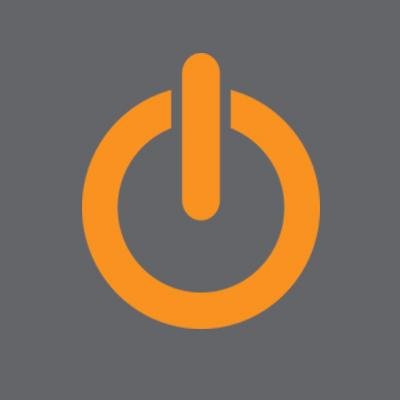 2 years ago
"A picture is worth a thousand words, but a video is worth 1.8 million words." If you haven't yet integrated video into your marketing strategy, you're missing out on tremendous opportunities for your hotel. It is imperative to keep up with the current digital trends to retain prospective guests' interest so they will keep returning to your property. With the human attention span stretching just to a staggering six seconds, video has quickly become a solution in keeping users engaged for longer online. Below are four ways video proves itself worthy to be your hotel's next marketing tool. Users retain more information from videos than text. Prospective guests are more likely to remember your hotel if you have some sort of video content on your website. According to Insivia, people retain 95% of content from a video versus 10% when reading it in text. Moreover, when creating and utilizing video content, shorter is better. Keep videos under two minutes, preferably no more than fifteen seconds depending on the platform. With this strategy, your hotel will stand out in the reader's mind when planning their next vacation. Clickthrough rate is higher when using video. From click to book, video has proven to show significantly higher click-through rates for properties implementing video into their marketing strategy. "Companies that use videos in their marketing have 27% higher click-through rate and 34% higher conversion rates than those that don't (Biteable)." Further, 52% of marketers using video are reporting a bigger bang for their buck (Biteable). Users are inclined to share – which means free marketing for hoteliers. Not only is video statistically a better return on investment, but it markets itself since prospective guests love sharing videos with friends and followers. Moreover, unsurprisingly, 92 percent of consumers are sharing video content with friends, family, and followers, which, if created and marketed wisely, is an amazing window of opportunity for hotels and businesses alike. Virtual reality is quickly becoming the next big thing. With VR on the rise, it is best for your property to get ahead in creating visual content for users. This shows that properties care enough to provide the best user experience possible. Make it easy for your future guests and stand out simply by painting a picture of their dream getaway through the ever-rising power of video.
Load more
Recent Digital Marketing Agencies News & Community Updates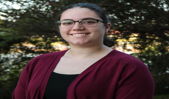 3 months ago
Travel Media Group announced an expanded partnership with Davidson Hospitality Group to assist with comprehensive and consistent online guest engagement. "Our continuous innovation and dedicated client support allow us to tailor our solutions to fit the needs of our partners," said Erica Jo Rago, Vice President of Strategic Partnerships and Sales at Travel Media Group. "Expanding our partnership with Davidson Hospitality Group introduced a unique opportunity to curate solutions that uphold the high-quality standards that are synonymous with their company." The industry is at a crucial turning point and digital marketing is a business imperative, facilitating a controlled positive online presence that ultimately leads to improved occupancy and revenue. TMG's strengthened affiliation affords Davidson's properties the opportunity to focus on enhancing the guest experience. "Our TMG OneView® platform is ideal for making the process seamless," said Dana Singer, President at Travel Media Group. "The portfolio oversight, reporting capabilities, and actionable insights help management companies design a successful path for each of their hotels." Travel Media Group's guest engagement solutions allow its partners to consistently exceed standards of performance and attract new acquisitions. Comprehensive guest feedback management offerings combined with TMG OneView® empower management companies and brands with high-level accountability tools and performance insights.

11 months ago
SiteMinder, the global hotel industry's leading guest acquisition platform, has today launched the SiteMinder Partner Program to bring out the strength of the local advisory community for hotels. The Program forms the most extensive, global program for hotel advisors and property management system (PMS) vendors, who can now gain access to critical training, educational resources and dedicated online support from SiteMinder to provide a more holistic offering to their hotel clients. The Partner Program is the latest major initiative from SiteMinder to address the fragmentation across the hotel industry worldwide. Its launch expands SiteMinder's ecosystem to now comprise hotel advisors as well as more than 1000 system integrations, built over more than a decade, in the areas of property management, distribution, upselling and revenue management, marketing, reputation management and guest applications. More than 100 hotel advisors—providing revenue management consulting, digital marketing, website design and development, and all-in-one consulting services—and PMS vendors have already opted into the SiteMinder Partner Program since it piloted in July. An estimated 2000 hotel consultants and all 400 SiteMinder-integrated PMS vendors are expected to qualify for the program, to benefit up to 100,000 hotels globally. "Hotel advisors and PMS vendors are often the first port of call for hoteliers in any local market. They are known and trusted, but are constrained by time and resources. In light of the year it has been, we recognized that they could do more if given the opportunity to leverage the global resources and brand equity that SiteMinder could bring. We believe in collective power, especially at this most crucial time when hotel businesses need every chance to succeed," says Dai Williams, Chief Growth Officer at SiteMinder. "For nearly 15 years, we have worked to solve for the huge fragmentation within the hotel industry by building the largest open ecosystem for hotels. By giving hotels direct access to more than 1000 third-party advisors and system integrations that complement our best-of-breed software, we know we are uniquely positioned to deliver this Partner Program for the hotel industry at scale, and that the impact we can have together far surpasses the impact that any of us could have on our own." PROVision Partners International LLC is among the hotel advisors now signed up to the SiteMinder Partner Program. "Our hotel clients demand solutions that engage their guests across their entire travel journey and drive a proven return on investment – and they expect these solutions to be delivered with elegant simplicity for both guests as well as staff. SiteMinder's Partner Program will help us to bring these solutions to hoteliers, to bring them closer to their guests," says David Chestler, Partner & Senior Managing Director at PROVision Partners International LLC. "As consultants, working collaboratively with a proven and reliable industry leader like SiteMinder, the Partner Program provides us a deeper understanding as well as engaged partnerships that truly drive revenue for our hotel clients and their owners." PMS provider StayNTouch shares similar sentiments. "We know it's critical for hotels to have an innovative, scalable and seamlessly-integrated technology ecosystem that can enhance every touchpoint of the guest journey," says Nisha Singh, Vice President of Sales at StayNTouch. "Through the SiteMinder Partner Program, we're able to strengthen our partnership with another leader in hospitality technology to provide hotels with easy access to the right solutions to grow their business."

1 year ago
Bookassist has celebrated its tenth anniversary of cooperation with Vienna-based hotel group ARCOTEL Hotels with a presentation of Irish ceramic art entitled "imagine the impossible". "ARCOTEL Hotels was among our very first customers in Austria", said Des O'Mahony, Bookassist CEO. "And from day one they have put their trust in us to work with them on developing and growing their direct booking strategy. Since beginning work with them, we have used booking, distribution, web and digital marketing technologies to help them achieve a phenomenal 1200% growth over the 10 year period". And there is more growth targeted for the future. The ARCOTEL marketing and revenue teams have worked very closely with the Vienna-based Bookassist Operations team in order to implement best practice and remain at the cutting edge of direct booking strategies. The ARCOTEL Hotels portfolio of properties continues to grow and direct business is at the heart of their philosophy. "We are looking forward to the next ten years with Bookassist and we very much trust that the partnership will continue to deliver", said Martin Lachout, ARCOTEL Hotels CEO. Pictured is Bookassist CEO Des O'Mahony (left) making the presentation to ARCOTEL Hotels CEO Martin Lachout in Vienna recently, together with members of the ARCOTEL Hotels and Bookassist local teams.
HOSPITALITY MARKETING AGENCIES Category Overview
How find a top hospitality marketing agency for your business
Why do hotels need a specialized hotel marketing agency?
The OTAs are taking guests away from you and charging 15%+ commission on each booking. What digital marketing agencies do is make sure that your property is interacting with your guests throughout the entire booking journey and that these prospective guests are ultimately booking directly through your website. The channels and strategies involved in any agency's approach and are highly customized to each property. Using a blended approach to media distribution and channel distribution in addition to behavioral and personalization techniques both on and off website, a digital marketing agency should drive incremental direct bookings for your hotel. A specialized marketing agency in the hotel industry provides expertise in platforms like Google Hotel Ads and metasearch platforms like TripAdvisor where generic agencies are unlikely to specialize. A strong hotel marketing strategy must address travelers from the moment they query a search engine until the moment they convert on a hotel website and become a future guest. In the hospitality industry, acquisition costs are rising which makes it critical to run efficient marketing campaigns. Trusted and proven partners in the space will understand how to pull all necessarily levers that drive potential guests into and through your funnel from email marketing to influencer management. Online marketing is more complex than ever and great agencies will come to the table with marketing ideas that truly mold to your target hotel guests whether that's business travelers or leisure travelling millennials who might otherwise opt for AirBnB. Your agency doesn't need to be an expert at revenue management or loyalty programs but knowledge in those fields is what yields much better RoaS for hotels that work with specialized hotel marketing agencies.
Download the The 2020 Hotelier's Guide to Digital Marketing Agencies
How can a digital marketing agency with specialized hotel marketers help my hotel?
Digital marketing agencies that specialize in hotels understand the great benefits of channel distribution, namely the diversification of budget and brand control that such a strategy gives. However, their goal is always direct bookings and limiting the number of large commissions being paid from clients to the OTAs.
What are the most important things to look for when selecting a new digital marketing agency for your hotels?
Relationship: A digital marketing agency that can act as an extension of your in-house team (both in level of knowledge, and responsiveness).
Practicing Knowledge: A team that won't just take orders. Properties need an agency team that can play devil's advocate, provide alternative solutions, and act as a sounding board. They must be knowledgeable not only in marketing trends, hotel booking data, the digital space but hospitality and the travel industry as well.
Forward Thinking: If your goal is to continue seeing ROI and your agency hasn't brought any new ideas to the table in the last quarter - you need to be looking elsewhere.
Status Within The Agency's Portfolio: Will you be a top priority for your agency, or will be just another number? Not all properties need the full-service treatment, but if you do - make sure they have the account management resources to truly deliver.
Proprietary Technology: Has the agency created their own proprietary marketing tool (i.e. booking engine or CRM) or technology? If so, could it be a solution to a current issue or problem you are experiencing? Does it add value to the user experience for your audience? Will it assist in driving direct bookings? Make sure your tech investments match your long-term needs and that your agency truly created their tech based off industry or client specific needs.
What is the typical pricing when engaging a hotel marketing agency?
Generally speaking, hotels should expect to pay between $4,000 - $18,000 for a new website that usually should be revamped every 18-24 months. Hotels should also expect to pay a retainer in the range of $1,000 - $10,000 per month for services such as SEO, SEM (paid advertising) and social media. These ranges are so wide because each scope put together for a property will be fully customized to their specific needs, and pricing models are able to adapt depending on those needs. Agencies usually discuss and discover the needs a property has then develop a custom proposal based on those objectives. Connect directly with agencies on Hotel Tech Report to get fully customized price quotes for your property.Even below this range, there are digital marketing companies that will charge a few hundred dollars a month, and they'll "set and forget" activity. Properties will see a return, but ROI will unlikely increase. This level of engagement is fine for hotels that don't concentrate much on leisure room night business or hotels that have corporate marketing teams handling most of their digital marketing efforts.
How long does it usually take to bring on a new hotel digital marketing agency?
For a property looking to utilize a robust suite of services and technology - four weeks is a reasonable expectation. This gives time for proper discovery and for all campaigns to launch in the strongest manner possible. For those with lesser scopes, we can typically launch inside a few weeks.
How do I know when it's time for my hotel to move onto a new digital agency? Independent hotels represent nearly 30% of the U.S. hotel room inventory and more than 85% of global hotel rooms. The segment has many unique challenges and opportunities. Failed engagements don't drive improved KPIs and often neglect to deliver top-notch customer support. Agencies should be true partners offering coaching and learning for your marketing team - if you aren't becoming a better marketer by working with your current agency - it may be time to consider what another agency can offer.
Download The 2021 Hotelier's Guide to Digital Marketing Agencies
FAQ
What does a hotel marketing specialist do?
A hotel marketing specialist is responsible for connecting the hotel with its target audience of potential and past guests. With a goal of increasing profitability, a hotel marketing specialist manages promotional campaigns and advertising in order to reach more potential guests while measuring and analyzing engagement and conversion rates.
How much do marketing agencies charge per month?
On average, marketing agencies charge around $4000 per month - just for agency fees. Any actual marketing spend, like money spent on pay-per-click ads, is additional. Agency fees pay for marketing experts to manage this spend. Businesses can expect to allocate funds to advertising on Google Ads, social media ads, content marketing, and more.
What is hospitality digital marketing?
Hospitality digital marketing involves advertising, managing promotions, building an online reputation, and maintaining a presence for a hotel on digital channels, such as the hotel's website, social media profiles, and search engines. The goal of a digital marketer is to connect the hotel with its target audience online.
How much does a marketing agent cost?
Fees for marketing agents vary widely based on experience, location, and responsibility. In New York City, top-tier, full-service marketing agencies can cost over $600 per hour, while agencies in smaller markets charge closer to $300 per hour. It's also possible to find less expensive freelancers online, though their areas of expertise might be limited to only social media ads or Google AdWords.
Do I need a marketing agency?
If your hotel wants to grow its audience and reach more potential guests, then it may be worthwhile to work with a marketing agency, especially if your hotel cannot hire a full-time, in-house marketing manager. Agencies are experts in their field, so they offer a lot of value for businesses in need of their services.
How do I hire a marketing agency?
Before actually hiring a marketing agency, it's important to determine your needs and shop around for the right partner. While evaluating potential contenders, ask them about their experience, key performance indicators (KPIs), and their areas of specialty. Then, you can determine whether to hire the marketing agency on a part-time or contract basis.