protel Enlists Hotel Tech Report to Deliver Next Generation App Store Experience
Transparency and vendor-neutrality is no longer just a "nice-to-have"

protel has partnered with HotelTechReport.com to bring ratings and reviews to protel's App Store. protel clients can now research top rated hotel management software applications and instantly set them live, from directly within the protel Services Marketplace.
By leveraging live data from Hotel Tech Report, the premier global research platform for hotel technology, protel is now able to deliver a truly next-generation app store experience for its clients. This partnership enables hoteliers to access Hotel Tech Report data and product recommendations right from within the protel Services Marketplace.
"Researching and implementing new hotel software is incredibly complex and time-consuming. Hotel Tech Report has quickly become an industry standard for hoteliers looking to simplify technology research," says protel CEO Ingo Dignas, "When we look to what leading platforms like Google Play and the Apple App Store are doing - user reviews are central to those cutting-edge digital experiences. Hotel Tech Report's unrivaled content breadth and depth enable us to make data-driven product recommendations for our clients in real time, thus supporting our commitment to best-of-breed solutions."
Research shows that more than 80% of users check an app's rating before downloading (Source: Google). With this partnership, thousands of crowdsourced reviews from Hotel Tech Report are displayed in real time via the protel Services Marketplace. Unbiased reviews enable protel clients to make better, faster and more informed decisions when researching new technology solutions for their properties.
"Ultimately hotel managers want to know what people like them think about new technology products," says Hotel Tech Report's Adam Hollander, "The protel team is extremely customer-centric. They came to us because they wanted to help their clients easily discover the best solutions for their properties without risk, complexity, and uncertainty associated with adopting new technologies. Together we're helping hoteliers identify the best solutions for their business needs and then go live with the click of a button - it's a gamechanger."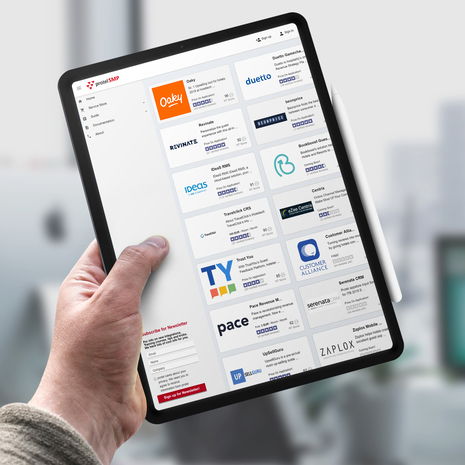 Ratings and reviews were first popularized by companies like TripAdvisor nearly 20 years ago but have only gone mainstream for hotel technology vendor selection in the last 2-3 years. As an industry pioneer, protel is the first major PMS to embrace this level of transparency, thanks to its innovative Hospitality Platform, based on Enterprise Service Bus technology.Hoteliers across the world can now leverage the protel Services Marketplace to unify their systems and bring Apple App Store like convenience, ease, and transparency into their hotel operations.