ASSA ABLOY Hospitality Named 2018 HotelTechAwards Top Rated Keyless Entry Provider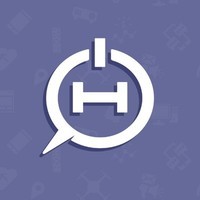 February 12, 2018 - Hotel Tech Report has named ASSA ABLOY Hospitality 2018's Top Rated Keyless Entry provider for its Mobile Access digital key solution based on data and reviews from existing customers. Over 100 of the world's elite hotel technology products competed for a chance to win this prestigious title. The HotelTechAwards platform by Hotel Tech Report leverages real customer data to determine best of breed products that help hoteliers grow their bottom lines.
"The returning, loyal and modern hotel guest will be more loyal with an easy check-in and checkout solution, and ASSA ABLOY Hospitality is best in class," a Netherlands-based general manager told Hotel Tech Report.
ASSA ABLOY Hospitality Mobile Access is an innovative digital key solution that allows hotel staff and guests to enter specific areas of a property with a quick swipe of their mobile device. Sending a digitally encrypted key to a guest's smartphone, guests can bypass front desk check-in and enter their room immediately upon arrival.
"When I was at SPG, keyless entry was largely a PR play that helped market to the tech-savvy traveler. Yet as the service evolved, and along with hotel groups consolidating and mobile devices continuing to get more powerful, this technology is quickly becoming mainstream, even an expectation, for frequent travelers who value convenience and efficiency," says Hotel Tech Report's Jordan Hollander.
A Lebanon-based IT manager told Hotel Tech Report that ASSA ABLOY Hospitality has been a game changer for his property: "This is my first experience with keyless entry systems and after having worked with the system daily for over six months now it is great. Most importantly it is also very secure (we are part of safe hotels organization and it took full grade in terms of security). It is very reliable and provides a modern way for guests to access their hotel room."
To read the full review and more, head to ASSA ABLOY Hospitality's profile on Hotel Tech Report