Crave Announced as HotelTechAwards 2022 Finalists
London January 2022, Crave Interactive, a leading global hospitality technology company, today announced that they are finalists in the 2022 HotelTechAwards. Crave achieved 98 out of 100 in the "Best Guest Room Tablet" category and 95 out of 100 in 'Best Mobile Ordering & Room Service'. Crave scored particularly highly in "ease of use" and "customer service".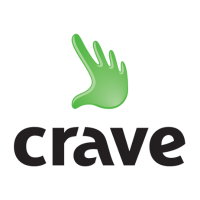 The annual HotelTechAwards, run by Hotel Tech Report, recognises and awards the top companies across the globe with outstanding products and client relationships. Participating companies have a limited time gathering client reviews to compete for the most coveted award in hotel tech, and the winners are determined based on input from thousands of unbiased and verified client feedback.
Here are just some of the fantastic reviews we received:
"We started using Crave from the first Covid lockdown & they have genuinely saved our business. As a hospitality group, we needed a system that was quick, efficient & easy to update across all venues. Crave ticked all these boxes…" – Managing Director, Pub Company UK
"Besides being a hit with our hotel guests the system has improved our IRD revenue 16% year on year. It has helped to promote special events in the hotel and driven additional covers to the outlets." – Hotel Area Director, New York
"Go digital with Crave. Less paper, more digital. Interaction of guests at the hotel room is easier with Crave more sales opportunities and an easy way to share special promotions for in house guests. Support service is great." – Hotel Manager, Costa Rica
"We are delighted to receive prestigious awards from the Hotel Tech Report customer survey once again." added Gareth Hughes, Founder and CEO of Crave Interactive. "We pride ourselves on creating incredible guest experiences that generate additional revenues for our clients. The high scores for customer service are particularly pleasing as we take pride in being the best partners we can to the hotel industry."