Kipsu Recognized as Finalist for Top Rated Guest Messaging Software in the 2018 HotelTechAwards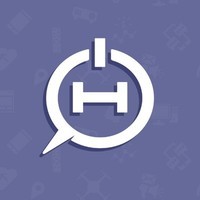 February 1, 2018 - Hotel Tech Report has named KEYPR's guest experience platform as a HotelTechAwards finalist based on data from thousands of hoteliers in more than 40 countries around the world. Over 100 of the world's elite hotel technology products competed for a chance to win this prestigious title.
The HotelTechAwards platform (by HotelTechReport.com) leverages real customer data to determine best of breed products that help hoteliers grow their bottom lines.
"With the spread smartphones we have quickly moved into the messaging era. We've seen major global brands open customer service lines on Twitter, Facebook Messenger and WhatsApp. Hotels that aren't providing text message based customer service options for guests are missing a major opportunity to boost satisfaction scores at their properties " says Hotel Tech Report co-founder Adam Hollander.
Kipsu is poised for sustained growth in 2018. Hoteliers recognized Kipsu's truly world class Customer Support where Kipsu exceeded the category average by 4%.
"Kipsu allows us to offer another way to provide great service to our guests. We have seen much improvement in our guest satisfaction scores since installing. We also use it to communicate with the hotel staff to let them know about upcoming deadlines, meetings etc. It is highly effective and the staff loves it!," a Seattle based General Manager told Hotel Tech Report.
Read Kipsu reviews from verified hotel clients