Data Suggest UK Hotels Set for Overwhelming Demand Post-Lockdown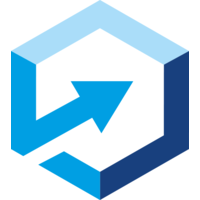 Booking data suggests UK hotels are in for a huge surge in demand for domestic bookings now that lockdown measures have eased, with trends from European hotels that have already reopened suggesting guests are willing to pay more, stay longer and book later.
With UK specific booking data indicating the UK is just ahead of the boom, hospitality operators are encouraging guests to book now if they're to stay ahead of demand – which is expected to peak two weeks after lockdown measures officially lift.
The data has been collated by Profitroom, a leading SaaS provider of hospitality booking solutions and direct strategies, which has utilised live dashboard analysis from over 3,500 hotels across Europe to provide insight into guest booking trends ahead of UK hospitality's reopening.
Looking specifically at booking data taken from hotels in Poland and Germany, which lifted their lockdowns on 4th May and 14th May respectively, offers a glimpse of what UK hoteliers can expect – with initial booking trends amongst UK data already indicating a similar outcome here.
Samantha Williams of Profitroom said: "In Europe, with international travel restricted, we've seen a real boom in domestic bookings. On the one hand this is very encouraging for hoteliers in the UK planning to reopen, but on the other, for the public, it shows they should look at booking now to avoid disappointment. Consumers are understandably hesitant given the ongoing uncertainty, but what we're seeing on the continent suggests waiting too long will see you miss out as demand overwhelms supply. If you're considering a break away somewhere in the UK, we'd strongly recommend looking to stay ahead of the surge."
Samantha continued: "An additional thing that may cause a reluctance to book is that many consumers are probably holding out for the prospect of last minute deals. However, based on our data it's unlikely there'll be much by way of discounted stays. We're seeing that, while the number of individual bookings is down – thanks to hotel capacity being reduced by social distancing – hotels are actually enjoying increased revenue, suggesting people coming out of lockdown are willing to pay more and to stay longer to treat themselves."
This view of the data is backed up by Jane Pendlebury, CEO of HOSPA the Hospitality Professionals Association: "Tentative guests expecting heavily discounted hotel stays in the wake of reopening are likely to be disappointed, I'm afraid. With hotel occupancies set to be affected by the '1 metre plus' social distancing rules, they'll be running at reduced capacity, so cutting their revenues further by discounting stays likely won't be an option."
She added: "The hospitality industry learnt in the wake of 9/11 and the 2008 financial crash that discounts don't necessarily drive demand. Instead they can negatively affect revenues for years to come as hotels struggle to claw it back. Post-crisis, hoteliers will be aware of this and look to avoid it. Most will be focusing on improving safety whilst maintaining a quality, enjoyable offering rather than dropping prices to attract bookings. My advice to those eyeing up a UK staycation then is to go for it now – as rooms will fill up quickly from 4th July and beyond."
The statistics from Poland show that, based on the same period last year, the number of bookings is down by 23%. However, the average value of each booking for a hotel is up by 31%. The data also suggests that the window between booking a stay and the stay itself has decreased by more than 8%. Meaning guests are booking stays closer to the time of visit. Furthermore, guests are booking longer stays – with the average length of stay increasing by more than 19%, to 3.09 days on average.
The data from Germany is even more positive for hoteliers, with the value of bookings up 54%, while the average daily room rate is up 14% and the average length of stay up by 35% – more than a third.
Samantha Williams commented: "We're seeing from the data that guests are willing to pay more, stay for longer and book later post-lockdown. The reasons for this are understandable. Many will have been saving the money that's usually spent on other social activities so are better placed to splash out. After weeks in lockdown, they're also keen to get away from their homes – and are happier to do so for longer."
She continued: "COVID caution also seems to be causing guests to hold off a little on booking, leaving it closer to their planned stay and deciding more last minute. This is likely based on fears of potential travel disruption in the event of further outbreaks, as well as taking more time to satisfy themselves that hotels have taken the right safety precautions. While this is logical, too much indecision will see the window of opportunity disappear once reopening commences in earnest."