The 10 Best Rental Property Management Software of 2022
By Hotel Tech Report
Last updated January 26, 2022
5 min read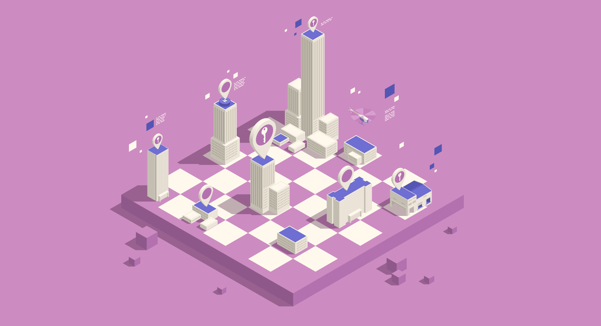 The lines between hotel, short-term rentals and multi-family real estate have officially blurred. With brands like Sonder and Selina re-defining the category, this blending of the hospitality and multi-family was a pre-pandemic trend that's only accelerating.
As property owners evaluate new revenue streams, extended stays are becoming much more appealing. After all, apartments are really just limited service hotels that you stay in for a very long time! Here are the most popular real estate property management software:
Best For Larger Landlords (50+ Units)
Appfolio Property Manager
Appfolio provides a comprehensive property management so that you can run your entire real estate business in one place. The standard version includes marketing, maintenance, accounting, leasing and rental management, as well as online payments and custom training. The Plus version adds advanced performance insights, configurable workflows, data exports and revenue management tools.

Pros: Optimized mobile experience for tenants, from application to submitting online maintenance requests via the Online Portal; AppFolio Contact Center can handle after-hours maintenance calls, dispatch vendors, and log activity; mobile app for property managers that works anywhere and has all of the same data and reports as the desktop version.
Cons: The single system approach means that you can't integrate other systems and customize your technology based on your own needs.
Cost: Appfolio's monthly cost is $1.25 per unit for residential and $1.50 per unit for commercial, with a minimum monthly fee of $250.
Buildium
Buildium's property management software is designed to do everything property managers need across accounting, operations and leasing. For back office, there's property accounting and financial reporting, as well as managing rental listing and tenant applications. For front office, there's a resident portal with maintenance request tracking, as well as lease and document management.
Pros: Made to scale with your business; those managing over 100 units can customize with specific functionality; works across devices; backed by RealPage.
Cons: Additional fees for payments, eLease, screenings and property inspections, depending on plan
Cost: $99 setup fee plus: Essential plan starts at $50 per month for up to 20 units and $160 for the Growth plan (up to 20 units). Per unit costs increase beyond 20 units based on desired functionality.

Yardibreeze
Out of all of the property management tools we reviewed, Yardibreeze has the cleanest and crispest look (along with Hemlane and Avail). Its modern feel is ideal for tenants that appreciate well-designed experience that works equally well on a computer and mobile device. Tenants can sign leases, manage requests and pay rent online, while property managers can access property management tools on the go on any device.
Pros: All of the features that you need to manage your properties, accessible via a simple and modern interface on desktop and mobile web; CRM for automating follow-ups; Breeze Premier version includes job cost tracking, corporate accounting and a CRM to increase marketing efficiency; no setup fees.
Cons: Fewer customization options; no standalone app.
Cost: Starts at $1 per unit for residential and $2 per unit for commercial, with a minimum monthly cost of $100 for residential and $200 for commercial.
Best for Commercial Properties
IBM's TRIRIGA Real Estate Manager
IBM integrates its Watson AI into TRIRIGA, which is a full-featured real-estate management platform. From energy management and maintenance to space optimization and lease accounting, the software is ideal for larger buildings that have robust people and space management needs.
Pros: The highly connected solution combines WiFi, IoT and AI to give property managers full visibility into over-utilized and underutilized spaces. That not only helps optimize the outside but also keeps occupants safer.
Cons: TRIRIGA is an enterprise-level product that comes with an enterprise-level price tag. It's only for those with the most robust property management needs.
Cost: Customized deployments based on property's needs.
MRI
MRI's property management software is a comprehensive solution for managers with both residential and commercial properties. The platform encompasses both front-office and back-office functions, integrating accounting and analytics with end-to-end tenant management.
Pros: Automates complex leasing calculations for commercial landlords; offers an online portal for tenants and residents; easy integrations of proprietary and third-party solutions, including seamless sync between other MRI software; global offices means global support teams;
Cons: You may pay for features that you don't use
Cost: Pricing varies according to usage
Best For Smaller Landlords
Hemlane
Hemlane's all-in-one rental management platform was specifically built for landlords with 1 to 100 units. Owners and property managers can advertise vacancies, track applicants, screen tenants, and manage leases, maintenance and accounting. Especially helpful is the top tier of service ("Complete"), which connects out-of-town owners to local leasing agents and repair vendors to streamline remote property management.
Pros: Minimal design keeps focus on functionality; network of service pros makes remote property management easy with 24/7 US-based repair coordination; offers state-specific leases via third-party partners; automations, such as for late fees, saves time; no setup fees, and phone support for both managers and tenants.
Cons: no standalone app, fewer customizations, may not be the best tool if you plan to grow your business beyond 100 units; maintenance coordination not available on basic plan.
Cost: A small base fee of $34 and then varies per unit according to service tier: Basic is $2.50 per unit, Essential is $15 per unit and Complete is $40 per unit. Plus: one month free trial with no credit card.
Rentec Direct
With its low-cost, no minimums pricing model Rentec Direct is also a great value for smaller landlords. It's a bit less modern than Hemlane, but it checks the boxes: screening and background checks, marketing tools, online file management and complete accounting functionality. There are two tiers: Rentec Pro for property owners who manage their own properties and Rentec PM for those managing on behalf of owners (and need trust accounting).
Pros: Affordable (and with US-based support); online rent collection makes it easy to collect rent and disburse to owners; custom website for taking direct bookings; includes a work order management system and a mobile app for tenants.
Cons: Reporting isn't very customizable and design is becoming a bit dated.
Cost: Starts at $35 per month for Pro and $40 per month for PM for up to 10 units, with additional per-unit costs beyond 10 units.

Best Value
Avail
Avail is a full-featured and well-designed platform to find, screen and keep tenants. Given that it's free for landlords, it's no surprise that the company claims over 170,000 customers. On the free tier, landlords can syndicate listings, perform credit and criminal screenings, accept online rent payments, track maintenance and create state-specific leases. Paid features include next day rent payments, waived ACH fees, the ability to clone and reuse applications and leases and a custom website.
Pros: Free tier includes all features you need to manage your rentals, including lease customization and eSignatures; easy rent payments; tenant photos for maintenance requests; customizable questions on rental applications.
Cons: Trade-off is that you will pay fees for ACH
Cost: Free to us for unlimited units with premium features available for $5 per unit per month.
TenantCloud
For the value-minded DIY landlord, TenantCloud's "free forever" tier includes basic functionality for up to 75 units. This includes the ability to track rental information, accept and send payments, manage leases, maintenance, and tenant communications, as well as insurance tracking and data import/export. Upgraded features include priority support and QuickBooks sync.
Pros: The price is right, with lots of functionality included in the free plan; on-demand printable reports; Apple and Android apps.
Cons: Not as many features as other options here; minimal integrations and customizations.
Cost: Free tier with limited functionality up to 75 units; it's $9/month for the Standard plan and $35/month for Advanced.
Best For Single-Family
Propertyware
PropertyWare focuses exclusively on single family homes, from those managed by smaller property managers to those owned by institutional investors. It features tenant and owner portals, payments, maintenance, marketing and tenant screening. There's also a contact center that can augment your leasing, management and maintenance teams.
Pros: Integrated text messaging with tenants, owners and vendors; part of the RealPage family, which means more stability than startups or smaller companies; robust customization options, such as custom fields and reports; built-in automations around tasks, reports and fees;
Cons: Not ideal for multifamily or condos, which may limit its ability to support expansion into other property types; steep implementation costs
Cost: Starts at $250 per month plus $1 per unit and goes up to $450 per month plus $2 per unit. There's also an implementation fee that's twice the monthly subscription price.