SHR Steps Up with Free Revenue Tools During COVID-19 Recovery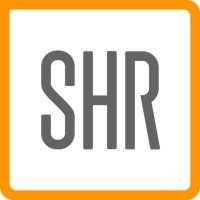 SHR, Sceptre Hospitality Resources, a pioneer of advanced hotel revenue generation technologies, announced today several offerings specifically designed to help hotels during their recovery efforts from the negative impacts of COVID-19.
"Drastic times call for drastic measures," said SHR CEO Rod Jimenez. "With so many hoteliers struggling across our industry, we knew it was time for SHR to do our part to help. With access to these complimentary tools and features, we hope hoteliers can gain some solid footing over the next three months and position themselves to capture market share when demand returns."
First, SHR will offer its revenue management system, Wave RMS, at no charge and with no obligation, for three months. Wave's ability to help operators identify demand pace and pickup will position them to capitalize on returning demand. In addition, for those hotels who are closed and/or without staff to manage an RMS, SHR offers assistance from their Revenue Management Services Team.
Next, for Windsurfer® CRS users needing to communicate to their past, present and future guests, SHR is offering no-charge access to campaigns within their guest management system, Maverick CRM. In addition, for those hotels without staff to execute campaigns, SHR is offering help from their services department.
Lastly, for a nominal fee, SHR is offering an extensive list of services aptly named the "Recovery Packages," a collection of services aimed at revenue generation and specifically designed to help hoteliers in their analysis of risk and potential.
The services are executed by experts in their fields and include a cohesive analysis of revenue management, distribution and digital marketing to ensure hotels are optimized for maximum market share and profitability during recovery.