In-Room Hotel Tablets
How to Reach your Hotel Guests Digitally [eBook]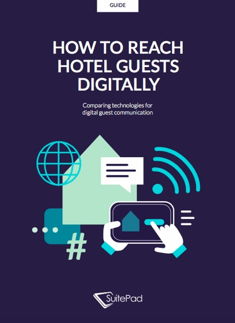 Overview
Nowadays more and more hotel guests wish to communicate digitally and would like to be entertained by modern technology. Before introducing new technologies to your hotel it is worth though to take a step back to compare the available digital tools. Are you wondering which technology you should use in your hotel? Which technology will truly delight your guests? And which digital tools will bring your hotel a real benefit? Download the free eBook now and learn how to reach your guests digitally!
What's Inside
Which technologies can I use in my hotel for digital guest communication?
Which benefits do different digital tools have - for my guests and for my hotel?
Which limitations do these digital tools have and what do I need to know before implementing these new technologies?