Property Management Systems
Technology, Culture, and the New Hotel Guest Experience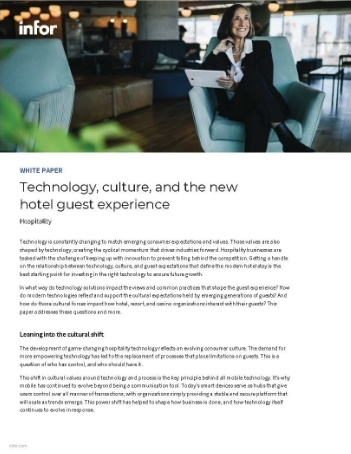 Overview
In every industry, technology and culture go hand in hand to change the way we conduct business, engage in leisure activities, and live our lives in general. This isn't a static process; it's constantly shifting as values, perceptions, and paradigms change.
What's Inside
In what way do technology solutions impact the views and common practices that shape the guest experience? How do modern technologies reflect and support the cultural expectations held by emerging generations of guests?
How do those cultural forces impact how hotel, resort, and casino organizations interact with their guests?