Hotel Reservations Systems
Hotel operator's checklist to master flawless check-in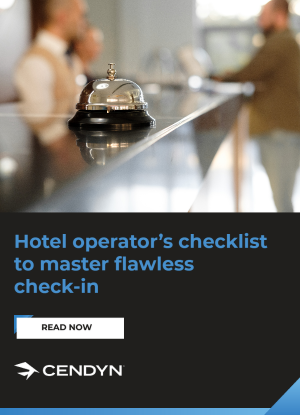 Overview
The check-in process begins long before guests arrive at the front desk – and extends beyond checkout as well. From pre-arrival to during and after a guest's stay, there are multiple touchpoints that define how a guest experiences your hotel's approach to hospitality. Download our checklist to maximize your check-in process.
What's Inside
Pre-arrival: design visual templates, automate, draft and enforce an SOP, training, upsell.
During Stay: act, enhance
Post Stay: double check your tech, ask for feedback, build a feedback loop, boost RevPAR.