Revenue Management Systems
From Revenue to Total Profit Management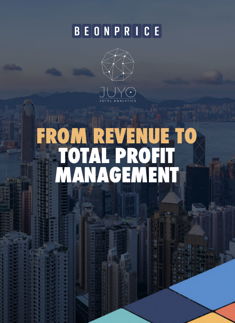 Overview
Hoteliers need to be creative to increase revenues and profitability. From Beonprice we want to show you how to move from Revenue Management to Total Profit Management.
What's Inside
Read about the importance of non-room revenue streams.
Discover how to measure and increase the Customer Lifetime Value.
Learn how to connect and integrate all the information in a single platform.