Revenue Management Systems
How To Build A Net New Revenue Strategy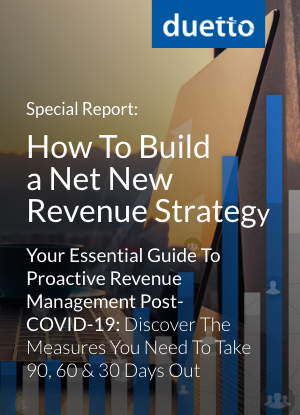 Overview
Your essential guide to proactive revenue management post-COVID-19: Discover the measures you need to take 90, 60 & 30 days out to either reopening or ramping up your revenue strategy as demand lifts.
What's Inside
Upsell - With booking windows remaining short-term, hotels need to double down on upsell efforts to maximize on rate and profit.
Drive Direct - What is also more important than ever is, how do you obtain that guest's loyalty, so that next time they visit they book direct with you instead of through an OTA?
Target Packages - Target sources of business that are less likely to cancel and book further in advance, perhaps because they have an airline or car rental associated with their booking.