Revenue Management Systems
Re-booting Revenue: Refreshing Strategies for 2022 and beyond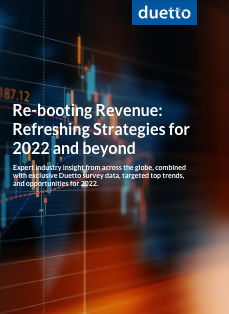 Overview
Following on from our Special Report on Strategy Before Forecast, our latest paper on Revenue Outlook & Trends For 2022 will enable you to consolidate your Revenue Strategy for the year ahead. Featuring essays from prominent industry leaders, and the results of our latest Revenue Outlook & Trends survey, this Special Report will empower you to make more strategic decisions in the months ahead.
What's Inside
Discover what industry experts from around the world think are the trends and opportunities to look out for in 2022.
Dive into hotel performance metrics to understand how the consumer is now considering travel plans.
Learn how hotel revenue leaders like you are planning to optimize their business mix in the year ahead.