HT SCORE
79 out of 100
Hotel Tech Score is a composite ranking comprising of key signals such as: user satisfaction, review quantity, review recency, and vendor submitted information to help buyers better understand their products.
Learn more
Reviews Summary
Ranked #14 out of 51 in Revenue Management Systems
Verified Customer Support
Zen Hospitality Solutions's customer support processes haven't yet been verified by Hotel Tech Report.
Learn more
Most popular for
Budget

4 verified reviews

Serviced Apartment

3 verified reviews

Bed & Breakfast

Leader: D-Edge
ZEN eManager Overview
ZEN eManager is the simplest automated solution in the hospitality industry. With +5 years of experience in Revenue Management and the latest technology, we have +1000 partners worldwide. Our software uses Artificial Intelligence, Data Analytics and Competition real-time data to get your prices right. With ZEN eManager, your prices will be pushed accurately and effortlessly. Our software automatic...
About Zen Hospitality Solutions
Founded in 2015 | Headquarters in Singapore Singapore | 200 employees
ZEN Hospitality Solutions is the first ever company providing a full range of services to independent hotels in Southeast Asia. We help hoteliers become the bes...
Pros & Cons
97% recommend
Expert Q&A and Partner Recommendations
Question:
What does this product or service do well?
Answer:
ZEN eManager is fully automated revenue management system. It calculates the prices of all room types for the next 365. It's simple and easy-to-use with intuitive and great UI. Customer support team is very friendly.
by Bhavin Patel (eZee Technosys) on June 23, 2021
See more answers (1)
Question:
What differentiates this product or service from the competition?
Answer:
What differentiates ZEN eManager from others is, It gives analytic reports with competition data, that is the best part. Its AI-Pricing Model is really impressive. It optimizes prices based on market conditions, historical data which helps in decision making
by Bhavin Patel (eZee Technosys) on June 23, 2021
See more answers (1)
Question:
Based on your experience with this product or service, if you could give one piece of advice to a hotelier considering this product or service, what would it be?
Answer:
When I took a demo of Zen eManager, the software used to take up to 1 minute to update the prices. But, after I gave the feedback, their product team has improved the efficiency and now prices are updated instantly. It is most recommended revenue management software for hotels. At least take a demo ...
by Bhavin Patel (eZee Technosys) on June 23, 2021
See more answers (1)


Zen Hospitality Solutions Alternatives

Revenue Management Systems
Your Command Center For Profitable Revenue Strategies

Revenue Management Systems
IDeaS creates sophisticated yet simple ways to empower revenue leaders with precise, automated decisions they can trust.

Revenue Management Systems
Automatic Revenue Management for Hotels and Hotel groups
View Zen Hospitality Solutions alternatives
Find the perfect fit
Want to find out if Zen Hospitality Solutions is the best fit for your hotel?
Take the Quiz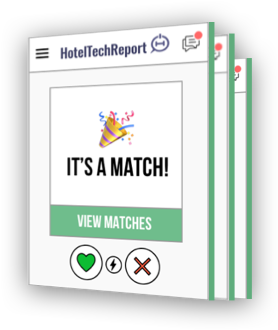 GETTING STARTED
Download the 2021 Revenue Management Systems buyer's guide
Free download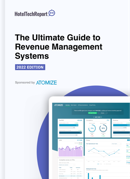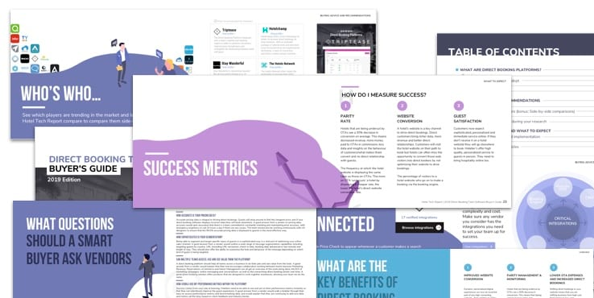 Dynamic Pricing
Price sensitivity modeling
Fully automated revenue management
"What-if" scenario analysis
Guided workflows
Group pricing & evaluation
Channel management
Analytics dashboard
Multi-property Management
Open API
Mobile App
Inventory Management
Open Pricing
Lost Business Data
Automated Room-Type Pricing
365-Day Forward Pricing
Dynamic Price Hierarchy Control
Real-time price optimization
Alternate Property Reccomendations
Alternate Stay Date Recommendations
Five-Year Forecasting
Smart Spreading Technology
Financial Forecast Builder
Scheduled Reports
Custom Reports
Single Sign-On
Enterprise Business Guidelines
Mobile Friendly Design
Future Market Demand Data
Price Explanation
Controlled Automation
MARKETS SERVED
South America
North America
Europe
Asia Pacific
Middle East
Africa
VERIFIED MARKETS
Low review volume alert
This vendor is 83% below the category average..
ZEN eManager Review:
Overtop!
Property Owner from Bed & Breakfast in (Indonesia)
What do you like most?
We just joined several months but we can say they adapt fast and we adopting fast too. Just because it is easy adaptation due to simple system. We get bookings from sources we never thought we could get o...
What do you dislike or think could be improved?
Take a few moments to load, which is understandable but it could load faster. Such an interesting software, using technologies here and there but we can still feel the human touch... Teams are responsive ...
ZEN eManager Review:
HELPFUL
Agent Apartment from Serviced Apartment in (Indonesia)
What do you like most?
Zen is beneficial for property like us because they are dynamically flexible to our request and great overview on changing things without hassle. Button functions serve its function, simple and user frien...
What do you dislike or think could be improved?
The layout is pretty interesting already, but it might can improve if they can work on the graphic design, the visual imageries it can elevate the user experience
ZEN eManager Review:
Intuitively Easy to Use
Admin from Boutique in (Indonesia)
What do you like most?
-> They have built-in channel manager with PMS that's easy for us as administrators to use. -> The user interface looks clean and dynamic. It does not take awhile to load and rarely facing difficulties i...
What do you dislike or think could be improved?
-> No, I think Zen is Professional. -> So far so good. Very functional and easy to adapt, as I said, intuitively easy to use.
ZEN eManager Review:
Affordable Tools, Professional Result
Apartment Units Owner from Other in (Indonesia)
What do you like most?
Let me start by telling you a bit of background story here. I have several apartments that I must to manage for daily rent. I'm using excel and manual books and it could be overwhelming too. Especially fo...
What do you dislike or think could be improved?
I need a tool to manage the online presence seamlessly. Zen provided just that. So far so good I don't think I have anything else to complaint about their service.
ZEN eManager Review:
Good Rising System with Attested Team
Manager from Vacation Rental in (Indonesia)
What do you like most?
Despite today's low occupancy because of rising cases in Indonesia for several months, our decision to get onboard with Zen rooms has been spot on. Our property located in a tourist place and their recomm...
What do you dislike or think could be improved?
Nothing to worry in trying out this product. We get what we need. By partnering with zen, we got a channel manager, we got property management system, we got automated report, and we always assisted for t...
ZEN eManager Review:
Making revenue management easy peasy with ZEN eManager
Hotel Manager from Budget in (Indonesia)
What do you like most?
revenue managing taking most of our time but since we're joining ZEN and using their service, everything went so well so far. our task become simpler and didn't take much time. we love on how the automati...
What do you dislike or think could be improved?
the services provided are really good, I hope our partnership will go well as always and we can get extra discount for the service in the future lol
Freemium (hotel can trial for free)
60 day trial
Monthly subscription (Flat)
Less than $500/month
Monthly subscription (/room/month)
Less than $3/room/month
Channel Managers
eZee Centrix Hotel Channel Manager is a complete distribution ecosystem helping hotels distribute their availability and rates in real-time on connected OTAs, GDS and more.
Booking Engine
Hotel booking engine for providing guests a quick and smooth reservation experience requiring minimum efforts while using their PC, smart phones or tablets. Generate higher revenues by allowing your guests to avail special offers, promo codes and ability to do group bookings.
View all (4 Zen Hospitality Solutions Integrations)