HT SCORE
89 out of 100
Hotel Tech Score is a composite ranking comprising of key signals such as: user satisfaction, review quantity, review recency, and vendor submitted information to help buyers better understand their products.
Learn more
Reviews Summary
Ranked #4 out of 52 in Revenue Management Systems
Verified Customer Support
RoomPriceGenie's customer support processes haven't yet been verified by Hotel Tech Report.
Learn more
Most popular for
Bed & Breakfast

Leader: D-Edge

Serviced Apartment

9 verified reviews

Budget

6 verified reviews

City Center

4 verified reviews
RoomPriceGenie Overview
RoomPriceGenie is a pricing tool designed for owners of independent accommodation who require the best possible pricing with the least possible work. RoomPriceGenie is the 'must-have no-brainer' for business owners who simply want to get the job of pricing done. When your potential guests book online, having the right price at the right time is key. And setting the optimal price several times...
About RoomPriceGenie
Founded in 2017 | Headquarters in Zug Switzerland | 20 employees
Pros & Cons
98% recommend
Expert Q&A and Partner Recommendations
Question:
What does this product or service do well?
Answer:
RoomPriceGenie is opening up revenue management systems to hotels that have previously not been able to benefit from such technology. Historically, the cost of such a product and implementation was prohibitive to the everyday hotelier.
by James Bishop (SiteMinder) on December 14, 2021
See more answers (17)
Question:
What differentiates this product or service from the competition?
Answer:
RoomPriceGenie have been able to simplify revenue management and rate information data for smaller accommodation providers and created opportunity for many more hoteliers to realise their potential.
by James Bishop (SiteMinder) on December 14, 2021
See more answers (17)
Question:
Based on your experience with this product or service, if you could give one piece of advice to a hotelier considering this product or service, what would it be?
Answer:
Accommodation providers looking to implement a Revenue Management System need to focus on the Return, rather than the Investment. For many independent operators this is an untapped opportunity to optimise their rates.
by James Bishop (SiteMinder) on December 14, 2021
See more answers (17)



+ 15 recommend
RoomPriceGenie Alternatives

Revenue Management Systems
Your Command Center For Profitable Revenue Strategies

Revenue Management Systems
Automated solutions that pay for themselves

Revenue Management Systems
Automatic Revenue Management for Hotels and Hotel groups
View RoomPriceGenie alternatives
Find the perfect fit
Want to find out if RoomPriceGenie is the best fit for your hotel?
Take the Quiz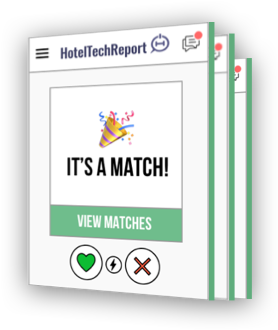 GETTING STARTED
Download the 2021 Revenue Management Systems buyer's guide
Free download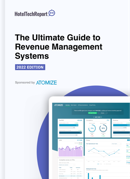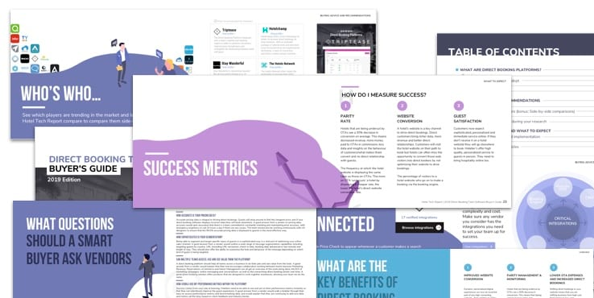 Dynamic Pricing
Price sensitivity modeling
Fully automated revenue management
"What-if" scenario analysis
Guided workflows
Group pricing & evaluation
Channel management
Analytics dashboard
Multi-property Management
Open API
Mobile App
Inventory Management
Open Pricing
Lost Business Data
Automated Room-Type Pricing
365-Day Forward Pricing
Dynamic Price Hierarchy Control
Real-time price optimization
Alternate Property Reccomendations
Alternate Stay Date Recommendations
Five-Year Forecasting
Smart Spreading Technology
Financial Forecast Builder
Scheduled Reports
Custom Reports
Single Sign-On
Enterprise Business Guidelines
Mobile Friendly Design
Future Market Demand Data
Price Explanation
Controlled Automation
MARKETS SERVED
North America
South America
Europe
Asia Pacific
Middle East
Africa
VERIFIED MARKETS
United Kingdom
Switzerland
Germany
United States of America
Iceland
Greece
Australia
South Africa
France
New Zealand
Thailand
Italy
Spain
Romania
Grenada
Finland
Slovakia
Canada
Mexico
Indonesia
Vereinigtes Königreich
Ghana
Sri Lanka
Netherlands
Mauritius
Czech Republic
Slovenia
Japan
Philippines
Brazil
Low review volume alert
This vendor is 44% below the category average..
RoomPriceGenie Review:
Good Revenue Management
Owner from Other in ตำบลป่าตอง (Thailand)
What do you like most?
Easy to use, plenty of adjustments possible. Bit pricey, and with increased occupancy prices are going up only little, even under most aggressive settings. However, it is a helpful tool to setup a pricing...
What do you dislike or think could be improved?
Own occupancy rate need bigger impact on pricing strategy with much more than 20% max adjustments. However, better than doing it manually all the time.
RoomPriceGenie Review:
Great insights and user friendly tool
Owner from Serviced Apartment in Winterberg (Germany)
What do you like most?
user friendly, continuously adapting to swiftly changing market circumstances (especially due to covid) which is an important driver to continue with our business
What do you dislike or think could be improved?
price comparison to main hotels in our scope slightly deviates from our proposition, however main reason as provided by RoomPriceGenie is valid as well (we rent out apartments for which our competitors ar...
RoomPriceGenie Review:
Incredible Product for Incredible Results
General Manager from Motel in Traralgon (Australia)
What do you like most?
RoomPriceGenie has been an essential tool for us for improving our revenue and automate the most important part of the revenue management. we look forward to working with RoomPriceGenie for our other prop...
What do you dislike or think could be improved?
- more control with pricing algorithm - more view options for "Price calendar" - iPhone/iPad for on the go fine tuning. - Dashboard view
RoomPriceGenie Review:
Affordable and easy to use
Manager from Motel in Anglesea (Australia)
What do you like most?
Very easy to use. Pricing is based on the number of room. Since started using Room Price Genie, we've seen our revenue increased significantly. Very happy with the product and service.
What do you dislike or think could be improved?
Finding updating information a bit cumbersome, so haven't done so regularly. Not sure if this is already available, publishing videos on how to do things can help.
RoomPriceGenie Review:
10/10
Manager from Other in (United Kingdom)
What do you like most?
Completely replaces the need to hire a revenue manager saving ALOT of money. Great service all round. Thank you RoomPrice Genie.
What do you dislike or think could be improved?
Through my experience, there's not really much I could suggest. Marvin has been great start to finish helping me through the process.
RoomPriceGenie Review:
The easiest and most affordable solution!
Owner from Bed & Breakfast in (Brazil)
What do you like most?
Automation, easy to use and easy to set. If you have a pricing problem on your property, once you start using RPG this is over. You can take care of other stuff, but you'll know that your bookings are com...
What do you dislike or think could be improved?
I must be honest and speak out that I can't find too many negative points on RPG, as a new company the're always trying to be better, updated and tuned up with everything. I'm sure that when I face someth...
Freemium (hotel can trial for free)
30 day trial
Monthly subscription (Flat)
Less than $500/month
Monthly subscription (/room/month)
$3/room/month - $6/room/month
Channel Managers
World's most powerful channel manager, managing rooms and rates on 450+ hotel booking channels, in real-time.
Rate Shopping & Market Intelligence
OTA Insight empowers hoteliers to make smarter revenue, distribution and marketing decisions through its market-leading suite of cloud-based business intelligence solutions including Market Insight, Rate Insight, Parity Insight and Revenue Insight.
Booking Engine
Increase your direct bookings to grow your revenue and take control of your guest experiences with SiteMinder's high-converting booking engine.
View all (36 RoomPriceGenie Integrations)