HT SCORE
100 out of 100
Hotel Tech Score is a composite ranking comprising of key signals such as: user satisfaction, review quantity, review recency, and vendor submitted information to help buyers better understand their products.
Learn more
Reviews Summary
Ranked #1 out of 16 in Cleaning & Operations
Verified Customer Support
Properly's customer support processes haven't yet been verified by Hotel Tech Report.
Learn more
Properly Overview
Properly's web- and app-based tools increase the quality and efficiency of your housekeeping and maintenance teams. Create interactive visual checklists to provide simple instructions, monitor their progress and ensure attention to detail through photo capture, and provide them with real-time feedback on their performance.  Properly's marketplace of cleaners and service providers makes it eas...
About Properly
Founded in 2014 | Headquarters in San Francisco, California | 17 employees
Pros & Cons
100% recommend
Expert Q&A and Partner Recommendations

Cleaning & Operations
Deliver security and convenience to improve property management, increase revenue and create a seamless guest experience

Cleaning & Operations
Pillow's innovative technology allows residents have access to a full suite of management services and participate in a revenue share program with their building to earn extra income through the short-term rental economy

Cleaning & Operations
Smart noise measurement solutions
View Properly alternatives
Find the perfect fit
Want to find out if Properly is the best fit for your hotel?
Take the Quiz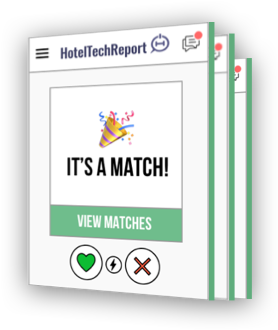 MARKETS SERVED
Central America
Antarctica
Oceania
North America
South America
Europe
Asia Pacific
Middle East
Africa
VERIFIED MARKETS
United States of America
Australia
Low review volume alert
This vendor is 100% below the category average..
Declining share of voice
This vendor has fewer recent reviews than average compared to other top Cleaning & Operations providers. It is advised that you ask for recent references before proceeding.
Properly Review:
Excellent Software for Vacation Property Managers!
Owner & Chaos Manager from Boutiques in Portland (United States of America)
What do you like most?
Properly has literally changed the way my business works. It ensures that the cleaning team knows exactly what is expected of them; no more guessing! I can be as detailed as necessary to ensure perfect gu...
What do you dislike or think could be improved?
Properly is great; but it could be even better if my cleaning contractor could see a calendar view of 'upcoming turnovers' so that he/she can plan accordingly to some degree. Sending jobs and notification...
Properly Review:
Great service. Makes my life easy. Not sure I'd actually pay for it though.
Vacation Rental Owner from Other in San Francisco (United States of America)
What do you like most?
My house cleaner prefers I use it. Probably because it makes her calendaring easy. We don't use the very powerful point by point feature because she knows my house well. I guess if I ever needed another...
What do you dislike or think could be improved?
Its great. Nothing bad to report. It has more features than I need, but that's okay. My housecleaner likes it.
Properly Review:
A powerful tool to enhance productivity more efficiently
Director from Boutiques in Waterloo (Australia)
What do you like most?
- user friendly - minimal requirements to efficiently schedule jobs - real time start/ finish times are extremely helpful
What do you dislike or think could be improved?
From using the APP and really appreciate the value it now has on the business running day to day cleans smoothly, there are still two features that Would immensely improve the communication and efficiency...
Properly Review:
Properly helped me find great new cleaners for my rental, and to manage remotely.
Co-founder & Executive Chairman in San Francisco (United States of America)
What do you like most?
Properly did a couple things for me: - Find great cleaners. When I was setting up our place in Sonoma, I wasn't sure how to find good, trustworthy service providers. They connected me with great people...
What do you dislike or think could be improved?
I'd like to be able to reconcile work and pay cleaners through the app. Today, I have to keep a separate record on whether I've paid for a job.
Properly hasn't disclosed their pricing plans. It is advised that you ask for a reference to ensure competitive pricing