HT SCORE
75 out of 100
Hotel Tech Score is a composite ranking comprising of key signals such as: user satisfaction, review quantity, review recency, and vendor submitted information to help buyers better understand their products.
Learn more
Reviews Summary
Ranked #24 out of 210 in Property Management Systems
Verified Customer Support
NewBook's customer support processes haven't yet been verified by Hotel Tech Report.
Learn more
Most popular for
RV Parks & Campgrounds

6 verified reviews

Vacation Rentals & Villas

3 verified reviews

Motels

1 verified reviews

Extended Stay & Serviced Apartments

1 verified reviews
NewBook (PMS) Overview
NewBook is an award-winning Property Management System (PMS) and Booking Engine designed for hotels, motels, hostels, short-term rentals, and more. Intuitively designed to streamline your operations, boost revenue and increase your bookings, you can manage your entire business with confidence from the one central platform. Oversee your daily operations, manage your accounting, admin, housekeeping,...
About NewBook
Founded in 2010 | Headquarters in Queensland, Australia | 60 employees
Founded in 2010, NewBook is servicing over 50,000 users worldwide. As a complete property management suite, NewBook has all the tools hoteliers need to operate ...
Property Management System
Property Management Systems
Our cloud-based Property Management Software offers all the tools you need to easily manage your property from one central platform. Streamline your operations, boost your revenue, increase your bookings and enhance the guest experience with NewBook.
Online Booking Engine
Booking Engine
Our integrated All-In-One Booking Engine allows you to take commission-free reservations through your own website, so you can save on third-party costs while your guests enjoy a fully-branded booking experience!
Channel Manager
Channel Managers
Easily manage all your rates and availability from within NewBook and sync them across all your online listings. Get connected to your favorite OTAs and watch your bookings increase!
Central Reservations System
Central Reservations Systems
Do you manage multiple properties? Our Central Reservation System (CRS) is designed to help larger-scale accommodation operators consolidate and manage reservations across multiple properties… all from a single website!
Payments
Payments Processing Software
Say goodbye to multiple providers and confusing fees; NewBook Payments has you covered. Our integrated payment solution allows you to consolidate all your payment systems under one roof and easily manage everything within the NewBook platform.
GuestAssist App
Hotel Guest Apps
Everything your guest needs, from the palm of their hand.
NEW.B.I.E Chatbot
Livechat & Chatbots
Let NEW.B.I.E, our multi-lingual artificial intelligence chatbot, have meaningful conversations with your guests. Need someone to assist with bookings and answer questions? NEW.B.I.E is always online and available on your booking engine and Facebook Messenger, meaning you can sleep at night knowing your guests are being looked after. Guests can book accommodation, appointments, booking add-ons and more by simply talking to NEW.B.I.E.
Pros & Cons
96% recommend
Expert Q&A and Partner Recommendations

Property Management Systems
Property Management on Easy Mode.

Property Management Systems
An innovative hospitality management cloud that empowers the modern hotelier to improve performance, maximize revenue, and provide remarkable guest experiences.

Property Management Systems
Clock PMS+ powers all aspects of modern-day hotel operations and provides the digital hospitality that guests demand. Streamline your business' technology, digitally engage and amaze your guests with touchless services and maximise profits using Clock PMS+!
View NewBook alternatives
Find the perfect fit
Want to find out if NewBook is the best fit for your hotel?
Take the Quiz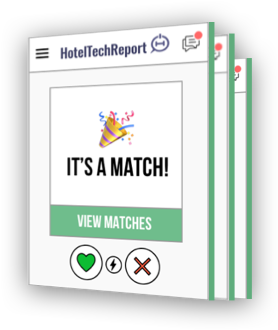 GETTING STARTED
Download the 2021 Property Management Systems buyer's guide
Free download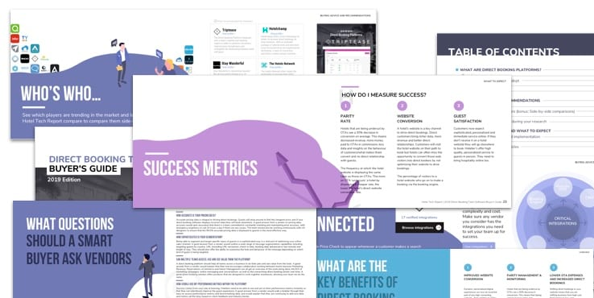 MARKETS SERVED
Central America
Middle East
Africa
Antarctica
Oceania
North America
South America
Europe
Asia Pacific
VERIFIED MARKETS
Australia
New Zealand
United States of America
Canada
Low review volume alert
This vendor is 88% below the category average..
Declining share of voice
This vendor has fewer recent reviews than average compared to other top Property Management Systems providers. It is advised that you ask for recent references before proceeding.
NewBook (PMS) Review:
Very good support team
Financial Controller/IT coordinator from Extended Stay & Serviced Apartments in Rosehill (Australia)
What do you like most?
I haven't seen a similar prompt, follow up and online support from other PMS I have used in the past.
What do you dislike or think could be improved?
Would like to implement the modifications faster. Especially custom modification needs to go through more liking from other users to modify.
NewBook (PMS) Review:
Super efficient service
CEO in Mount Jagged (Australia)
What do you like most?
Access to technical support is always available when needed.Easy to operate and customise platform to meeting our changing demands. Super friendly staff always willing to go the extra mile to ensure our s...
What do you dislike or think could be improved?
Better integration into social media platforms as the majority of our consumers are garnered from this medium. Simplified self help to promote self diagnosis and remediation.
NewBook (PMS) Review:
We switched companies about 2 years ago. It is the best investment we've ever made. The technical support, sup...
Owner from Resorts in Mallorytown (Canada)
What do you like most?
Everything, everything is easy from training, transition, cost, and us very user friendly. The support is beyond amazing and we couldn't ask foe better.
What do you dislike or think could be improved?
I don't have any issues at all, therefore room for improvement, I don't have anything to add. Everything has been great.
NewBook (PMS) Review:
Customer Service Number One
Manager from Other in Alexandra Headland (Australia)
What do you like most?
The best customer service in the industry prompt and attentive. I love the upgrade promotions package for extensions a fantastic selling tool indeed Newbook has helped us improve online sales working in...
What do you dislike or think could be improved?
A few tweeks to the upgrade promotions providing more flexibility for some of its functions in how you define who gets the promotion and when is a big one for me. This would make it far more useable as we...
NewBook (PMS) Review:
Easy to use & Great Support
Assistant Manager from RV Parks & Campgrounds in Agnes Water (Australia)
What do you like most?
- Integration onto websites. - Various reporting features. - Simple design & icons. - Regular free phone mtgs with newbooks where they advise me of new features & how they can help improve our business...
What do you dislike or think could be improved?
Nothing comes to mind just yet, so far i love all the features i know about. Merry Xmas to you all.
NewBook (PMS) Review:
Speed, Efficiency, Reliable look no further
Owner/Operator from Other in Runaway Bay (Australia)
What do you like most?
Since being involved in the NewBook beginnings as a customer around 10 years ago now, they have continued to amaze with their evolvement, reliability and fantastic customer service. I have used NewBook ...
What do you dislike or think could be improved?
My only recommendations would be that now their customer reach is not focused on one industry there is a massive potential for them to take on all different industries to listen and grow to even bigger he...
NewBook hasn't disclosed their pricing plans. It is advised that you ask for a reference to ensure competitive pricing