5 Things the Hotel Industry Must Learn From QSR (Quick Service Restaurants)
Por Jordan Hollander
Última actualización Enero 26, 2022
5 min de lectura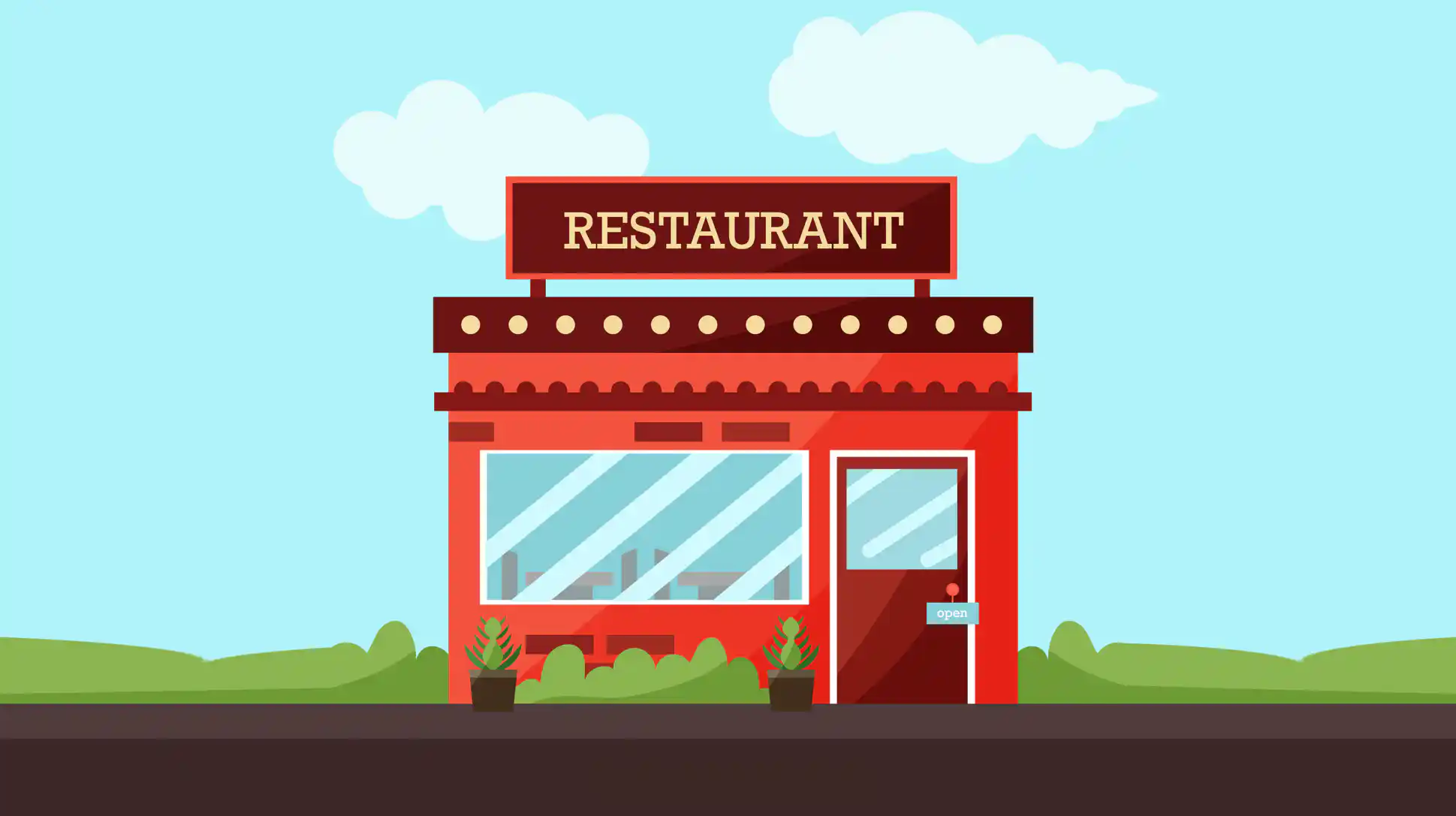 As a hotelier, you can take insights from many different industries and apply those learnings to your own property. But what can the QSR industry and restaurant business plans (quick service restaurants) teach you? If you've ever felt confused or overwhelmed by the idea of implementing new technology at your hotel, then the quick service restaurant sector can offer some great examples. Many businesses in the QSR space  have incorporated technology to delight guests, build loyalty, and deliver exceptional hospitality - which might be the same goals you have for your hotel. Technology doesn't need to be scary; like these QSRs, your hotel can also leverage technology to achieve excellent results.
In this article, we'll uncover five lessons from major brands like Starbucks, Yum Brands, and Dominos.  We'll show you how to apply their best practices to the hotel industry. While the intricacies of hotel and restaurant operations might be different, their overarching goals of hospitality, loyalty, and growth are the same. Let's explore how hotels can take a page from the QSR book and implement technology effectively.
What are Quick Service Restaurants?
While you may think that all restaurants should offer quick service, a "quick service restaurant" is a distinct category of eatery. Also known as "fast food," quick service restaurants have a few unique characteristics:
Diners order at a counter and no table service is offered

Meals are priced between $4 and $8, on average

Diners spend just a few minutes in the restaurant, taking most food to go

Menus and kitchens are designed for speed and efficiency

Brands include KFC, McDonalds, Burger King, Subway, and Starbucks
Though these establishments aren't necessarily known for their personalized service, hoteliers can learn from their efficient operations, customer loyalty, and rapid growth around the globe. Quick service is an exciting segment of the restaurant industry, and as technology becomes a more integral part of the business, some innovative quick service chains can be looked to as pioneers.
You may have also heard about casual or fast casual restaurants. What makes these establishments different from quick service restaurants? Casual restaurants are a step up from quick service in terms of ambiance (diners receive table service), menu options (more sophisticated choices), and price (average check around $15). Some notable casual restaurant chains include Applebee's, Olive Garden, and TGI Fridays. Fitting in somewhere in the middle, fast casual establishments combine the efficiency of the quick service sector with the higher quality of the casual sector. Fast casual brands include Chipotle, Panera Bread, and Jimmy John's, offering counter service and healthier menu options.
Lesson #1 (Yum! Brands) Invest in Your Tech Suppliers
For a quick service restaurant like KFC, food delivery is a crucial part of the business. KFC's parent company, Yum! Brands, wanted to ensure that their own point-of-sale system worked seamlessly with the GrubHub interface (and all restaurant software), so Yum! invested $200M in GrubHub. The result was a streamlined process from the initial order to the delivery dispatch to satisfied customers whose orders arrive without a hitch. While we're not recommending that every hotel invests millions of dollars in their technology vendors, there is a lesson to be learned here. By working closely with the companies that provide your hotel software (and paying them fair prices!), you can invest in their future. Become a part of their product roadmaps by providing feedback and supporting new initiatives, and you can reap the benefits of technology that works for you.
Lesson #2 (Domino's Pizza) Consumers want instant gratification and convenience
Imagine that you've craved pizza all day (or maybe you don't need to imagine it to know what we're talking about), and when you finally get home, you open your food delivery app to make your order only to find out that the estimated delivery time is an hour from now. Do you still order? Or do you find something else to eat? Domino's realized that their pizza-loving customers want pizza now - and they don't want to jump through hoops to get it. 
To satisfy this need for instant gratification and convenience, the pizza chain implemented a "fortress strategy," in which they opened additional stores in existing markets in order to reduce delivery time and keep their customers happy. Of course, hoteliers can't add more front desks or put gyms on every floor, but they can eliminate friction when guests are trying to find information or resolve issues. For instance, hotels can improve room service operations by allowing guests to order via an app, which is a much smoother experience than waiting on hold when calling the room service office.
Lesson #3 (Starbucks) Consumers demand mobile transactions
If you're a loyal Starbucks customer, perhaps you remember the days of ordering coffee from a barista. Today many Starbucks customers order their coffee drinks through Starbucks' mobile app, which is one of the most popular apps in the restaurant industry. In the app, customers can look at menus for any Starbucks location, place orders, pay, and collect loyalty points, and the user-friendly design provides an enjoyable experience.
Since today's consumers are accustomed to ordering everything from the palm of their hand - from cappuccinos to clothing - hotels need to ensure their mobile booking process is up to par. It's not enough to have a basic website anymore; your booking engine must be optimized for mobile and guests should be able to manage their reservations on a smartphone. Software companies like Guestline PMS offer mobile-optimized booking engines that make mobile bookings easy and user-friendly so that your hotel can deliver the same type of seamless experience that consumers expect from Starbucks.
Lesson #4 (KFC) Franchisees and independent owners of hospitality establishments care more about technology than ever before
It seems like KFC doesn't just serve up fried deliciousness, but also some worthwhile lessons on leveraging technology in a busy hospitality environment. KFC figured out how to use digital data to more accurately predict busy delivery times, analyze customer behavior (like how buckets of chicken is a popular choice for group meals), and reduce the rate of errors in orders. And this attention to technology isn't only at the corporate level; according to Christopher Caldwell, KFC's chief technology officer, around 80% of the questions he gets from franchisees are related to technology.
The same tech-forward mentality can also apply to hotels. Hotel franchisees should work closely with their brand representatives to stay on top of any new technology developments, and independent hoteliers can work closely with vendors to bring cutting-edge tech to the property level. Great technology is the key to smooth hotel operations, and with the right software in place, it can even open up new revenue opportunities.
Lesson #5 (Taco Bell) Personalization determines winners and losers
In this digital age, loyalty programs mean more than simply collecting points and getting a "happy birthday" email every year. Taco Bell is stepping up their loyalty program by offering personalized deals and menu options for customers based on factors like their order history, preferences, and even the weather in their location.
Hoteliers also want to gain guest loyalty, and personalization is one way to build a lasting relationship with guests. For instance, if your hotel has technology in place that can determine that a particular guest orders a glass of red wine at the bar on the first night of every stay, then you can surprise the guest with a bottle of red wine in their room on their next stay. The guest will be thrilled, tell all of their friends about the amazing experience, and likely choose your hotel again and again. Again, the secret here is to have technology in place that allows you to easily find opportunities to personalize the guest's stay.
--
In each of these lessons, we discover how technology enables quick service restaurants to deliver excellent experiences (pun intended) and build customer loyalty. Though the QSR sector might not be the first one that a hotelier would look to for advice, this industry's quick and effective adoption of technology is something that any savvy businessperson can learn from. When you partner with technology vendors like Guestline PMS that understand the importance of mobile optimization, personalization, and convenience, you can truly take your hotel's guest experience to the next level.