Elite Hotels of Sweden Roll Out Oaky Group-Wide
39 hotels in Sweden join Oaky

Elite Hotels of Sweden, one of the country's largest privately-owned hotel businesses, is rolling out Oaky to its 39 hotels across Sweden. Known for its beautifully restored historical properties and its dedication to environmental sustainability, Elite Hotels will use Oaky to further complement the well-rounded stay experience it offers guests.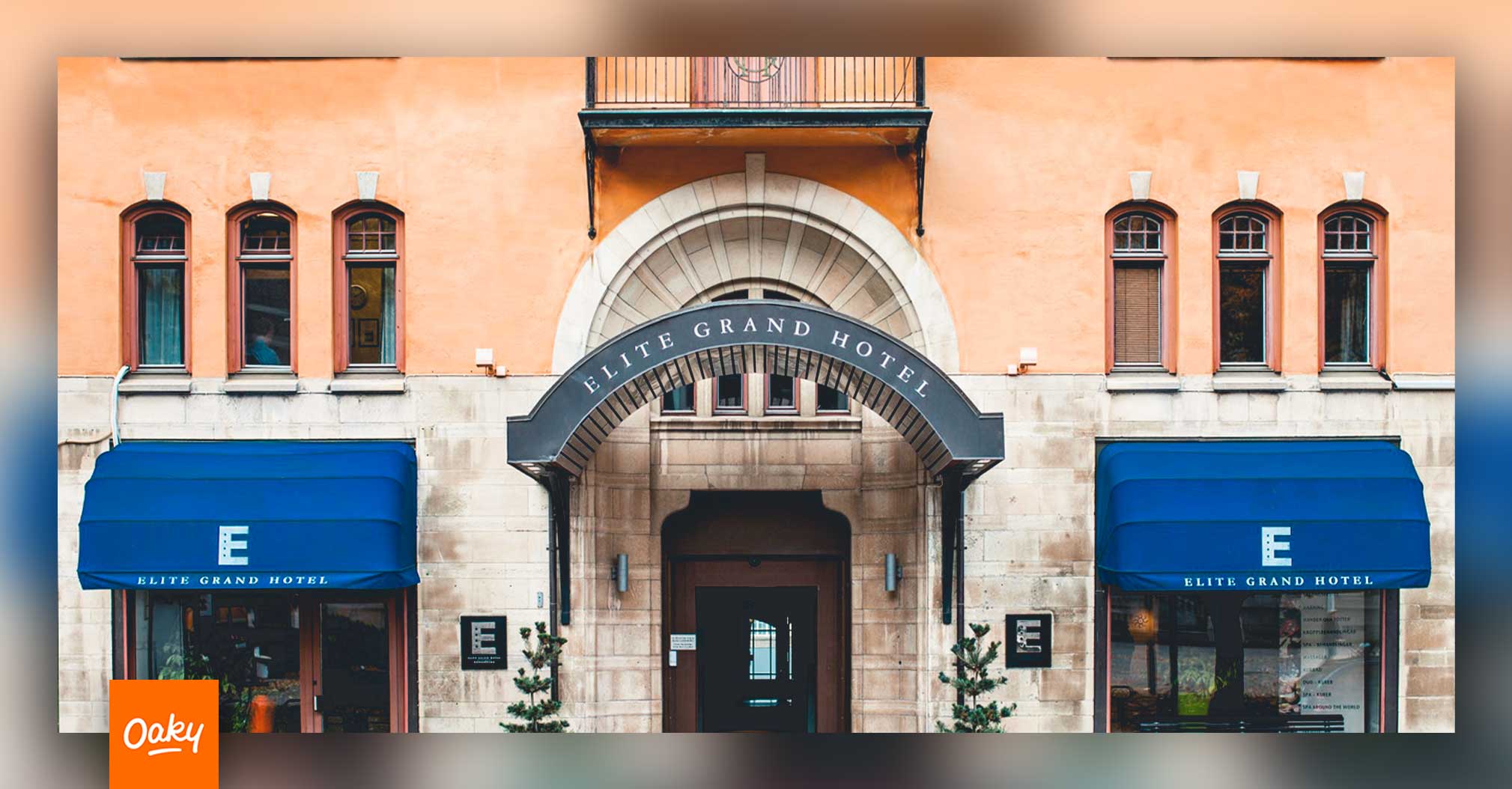 "At Elite Hotels we are always looking for new ways to delight our guests and offer them the most of their experience we possibly can. Seeing the great results and positive response from our guest that Elite Hotel Marina Tower was getting made us want to roll Oaky out to all our properties. We think it's a great add-on service that both our guests and the hotels benefit from," David Halldén, CEO at Elite Hotels of Sweden.
By pairing hard data and fun, modern guest communication, Oaky helps hotels increase revenue generated from every booking through targeted, personalised offers such as room upsells and cross-sells of ancillary products and services. Since Oaky let's hotels fully automate this process and enables guests to tailor their stay before their arrival, both guest satisfaction and the hotel's top line are boosted.
Elite Hotel Stockholm Marina Tower in Stockholm was the first Elite Hotels property to adopt Oaky in 2019. This was a way for Elite Hotels to communicate and provide an even better service for their pre coming guests shortly before they arrived. Their results included an increase in sign-ups for the group's loyalty program, as well as significant additionalroom upgrades and pre booked food and beverage packages. The positive response soon inspired other Elite Hotels to test Oaky and ultimately led to the group implementing the upselling platform at all its hotels, making Elite Hotels the first Scandinavian chain to partner with Oaky on such a large scale.
"It's fantastic to welcome Elite Hotels of Sweden to the Oaky family. For us, this is quite a milestone, since it marks the first such collaboration with a major hotel group in Scandinavia and we love working with the always friendly and ambitious Elite team. Elite Hotels has so much to offer their guests, and we are thrilled to be part of their upselling journey,"
Erik Tengen, Co-Founder at Oaky.
Following the decision to roll out Oaky group-wide, Elite Hotels has been working closely with Oaky's customer success team to make the implementation smooth and efficient and ensure the group's ideas and requirements are considered.