Encouraging digital engagement by leveraging your outdoor space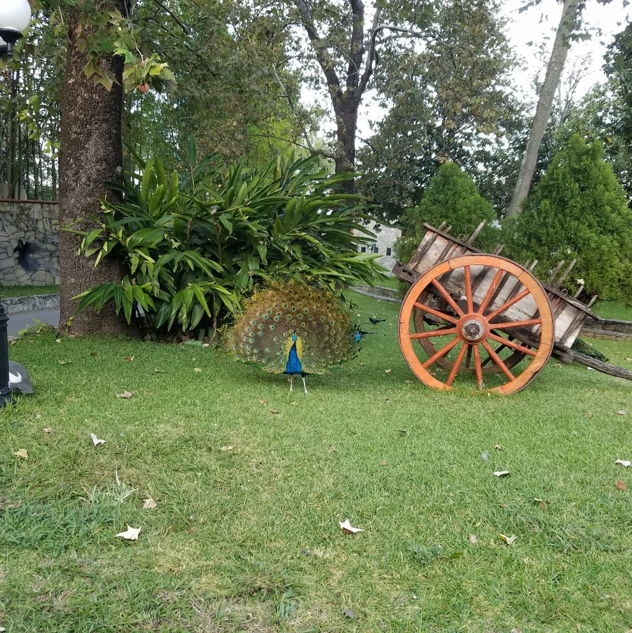 It may not feel like it yet, but spring is nearly here. And with warmer weather, your guests will be looking to explore your property's outdoor space. Whether you have a small space or expansive grounds, maximizing engagement in your outdoor space will provide not only a great guest experience, but potential digital engagement. Here are some key questions to ask to help you promote better engagement in the outdoors.
First, do your guests know how the area is meant to be used? Just as you would stage your home, an outdoor area needs to be staged so the function is clear. Do you want it to be a gathering space to watch an amazing sunset? Be sure to have seating facing west as well as fire pits or heaters if the weather may be chilly (or even offer blankets). Is a particular area a good place for a party? Showcase that with awnings and intimate seating to clearly define the space. If you make guests guess as to how the space should be used, they may not see the opportunity to use it.
Second, what photo opportunities are you providing in your outdoor space? Moving physical engagement into a digital realm requires some forethought. Is there a piece of art that would be perfect background for a selfie? Or maybe your property has a piece of oversized furniture or something that beckons for someone to sit and have their photo taken? Set the scene for your guests and they will be happy to tag themselves and post, thus gaining some online buzz about your property. You can even post a simple sign to ask them to incorporate a particular hashtag when they post.
Third, what activities are you planning in that outdoor space, and how are you marketing those activities with your guests? This third question is akin to getting dressed up and then not having a plan to go out. You have spent a lot of time and energy to make your outdoor space an essential part of your guest experience – and so you should be showing it off.
I personally love themed activities, like S'mores Saturday or Meditation Mornings in the Garden. I know from the title what is happening and roughly when, which makes it easier for me to add it to my calendar. When deciding activities, keep in mind your guests, including ones in town for a conference or other annual meeting. And be sure to share your activity both via social channels as well as signage on your property.
With a little planning and simple execution, your outdoor space can provide great digital content and engagement.