HotelTime integrates with Atomize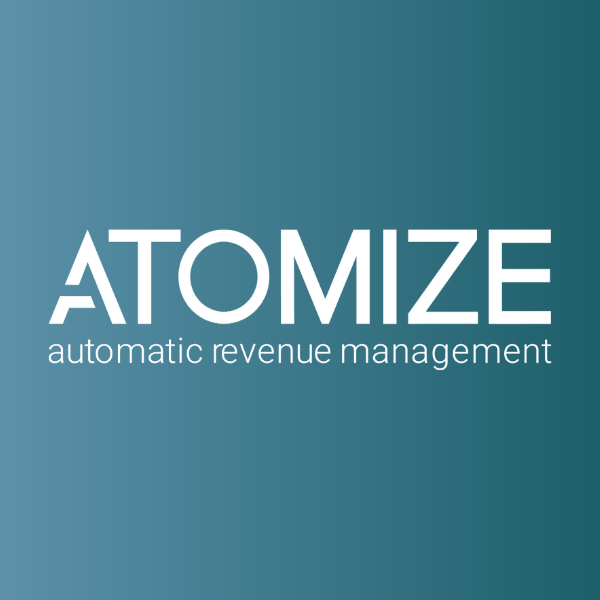 Recently Atomize opened up the door for a faster expansion by making their own world-class open two-way API accessible on the market. Today Atomize announce that the Property Management System (PMS) HotelTime have chosen to integrate with Atomize open two-way API. This is well-aligned with the objective of making Atomize more accessible to a broader market.
The hotel industry is going through a transformation where intelligent data-driven, cloud-based solutions emerge and become easily accessible. Atomize is part of driving that development and today Atomize announce that the well-established cloud-based PMS provider HotelTime have decided to integrate with Atomize open two-way API. This integration will open up the possibility for more hotels to get access to Atomize Top Rated Revenue Management System.
"Atomize has gained a lot of traction in the market lately and we are experiencing an increasing demand to get access to Atomize. HotelTime is a very suitable partner for us, a well-established PMS that has a very similar philosophy both from a customer and a technology perspective." says Alexander Edström, the CEO of Atomize.
"Generally, we want to bring proven RMS solutions with seamless and quality two-way integration to our customers and believe Atomize is the best solution and partner to work with us to help hoteliers increase their revenue and RevPar. We like Atomize's team and focus on delivering results as well as the aim of making automated price decisions feeding new rates back to the PMS", says Jan Hejny, the founder and CEO of HotelTime Solutions.
The integration is planned to be officially launched at the Independent Hotel Show in London on the 15th-16th of October were Atomize and HotelTime will be exhibiting together.
Atomize API is accessible through Swaggerhub.com, a platform for Open API design and implementation. Atomize now opens up for all PMS's that do not already have a connection to Atomize to apply for an integration.
About HotelTime
HotelTime is a well-established cloud PMS provider that's been on the market for over 15 years. HotelTime have offices in Prague, London and Bangkok and provide their systems to over 500 customers primarily in Europe and the UK. They are also growing in East Africa, Thailand, Sri Lanka and the UAE. HotelTime is operated as an open platform, offering their customers the best partners available to help them automate and streamline their operations.