Hottest Cities in Europe for Hotel Investments
By Lillian Connors
Last updated June 18, 2018
2 min read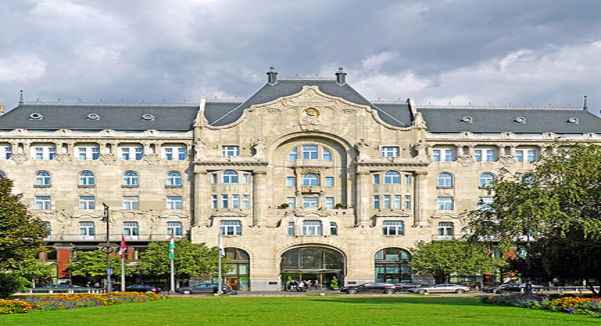 When planning a hotel investment, its location is your first and foremost consideration. It is not just about geography or popularity; it is a mega-cocktail of countless factors that inform your decision, from nearby attractions to economic trends.
In today's ever-accelerating world, opportunities come and go in a blink of an eye and last year's promised land is today's land of broken dreams. Circumstances are changing at a rapid pace in many of the world's metropoles, with new trends emerging and new opportunities arising. Without further ado, let's take a closer look at some of Europe's hottest cities for hotel investment.
London
The only downside to London's real estate market is an extraordinarily high entry price, but England's capital offers strong profits for investors who can stretch for some high priced property. A popular tourist and corporate hub, London is registering a steady increase in visits over the past several years. In 2017, the increase was 6.2 % over 2016 with 39.9 million visitors, while a further increase of 4.4% is expected in 2018.
The same can be said for hotels and other means of accommodation in London, which have topped the Europe's chart for the number of overnight stays in 2016 with 56 million, increasing it further by 7.7.% in 2017. And with London looking to expand its accommodation capacities both in short and long term, prospects for business immigration and hotel investment are looking very favorably - if you can afford it.
Madrid
While Barcelona still reigns supreme as Spain's main tourist draw, the city's recent ban on the expansion of accommodation capacities in the city center has brought its tourism growth into question, forcing the investors to look elsewhere. For a lot of them, that "elsewhere" is found in the country's capital, Madrid.
Madrid is still primarily a business destination, but its vast cultural offer and a burgeoning nightlife are making it a popular tourist hub as well, with an upward trend of visit numbers in the last several years. Coupled with the city's expansive policies and favorable economic circumstances, as well as a popular investment residency program in Spain, Madrid is certainly calling for the attention of hotel investors.
Budapest
Long gone are the days when Budapest was an outdated remnant of the formerly communist Hungary. Today, Budapest is a booming, modern European metropole, while Hungary is a proud, economically stable member of the EU. The country also has a low 9% corporate tax and low-priced real estate, particularly in its capital city which is registering a steady increase in annual visits and overnight stays.
Hungary is currently one of the most attractive countries included in business immigration (residency by investment) plans, the so-called golden visa programs that provide an array of benefits for a certain volume of foreign real estate investments. In Hungary, you can get an investment residency for a minimum investment of €200.000, and this relatively low price offers a premium spot in one of Europe's fastest growing tourist destinations.
Milan
It is a neck-to-neck race between Milan and Rome, when it comes to hotel investment on the Apennine Peninsula, but Milan barely wins out, owing to its position as Italy's business hub and its appeal to luxury oriented visitors.
Milan is a world-renowned trade-fair city for a variety of industries, receiving a steady supply of traffic all year round. Unlike Rome, it also benefits from clean and transparent procedures for obtaining property, which particularly suits foreign investors. With key indicators showing a trend towards further expansion of city's accommodations - particularly on the luxury end - Milan continues to hold a strong appeal for hotel investment.
Paris
The history, the culture, and a long list of attractions make the City of Light one of the strongest and most consistent tourist draws in Europe. Current trends show a particularly high level of investment interest in the high-end segment of the market, with a number of major international luxury hotel chains looking to gain a foothold in France's capital, and for a good reason! The latest PWC European cities hotel forecast places Paris in the top spot (shared with Lisbon) for anticipated revenue per available rooms in 2019, showing a clearing of clouds in the once-troubled real estate market and showing positive signs for potential investors.