M3 Wins Globee® in the 14th Annual 2022 Golden Bridge Business and Innovation Award
M3 Named Winner in Golden Bridge Awards for its mobile app, M3 Labor.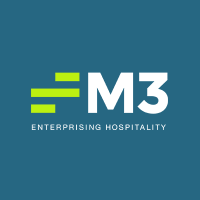 M3 announced today that The Globee® Awards, organizers of the world's premier business awards programs and business ranking lists, has named M3 Labor a winner in the 14th Annual 2022 Golden Bridge Business and Innovation Awards.
The coveted annual Golden Bridge Awards program recognizes and honors the world's best in organizational performance, products and services, innovations, executives and management teams, women in business and the professions, case studies and successful deployments, public relations and marketing campaigns, product management, websites, blogs, white-papers, videos, advertisements, creativity, partner programs, and customer satisfaction programs from every major industry in the world.
More than 100 judges from around the world, representing a wide spectrum of industry experts, participated in the judging process. The Golden Bridge Awards® are the world's premier business awards program honoring achievements in every industry around the world.
M3 was recognized in the Business-to-Business Products category for its mobile app, M3 Labor. Its comprehensive mobile application is designed to help hoteliers monitor their largest expense: labor. M3 Labor offers managerial users a seamless way to monitor labor from time clock to paycheck and employee users the ability to clock-in-clock-out on any personal Apple or Android device.
M3's Labor Management platforms are used by over 32,000 employees working in over 1,000 hotels throughout North America. The company has developed a robust cloud-based solution designed to give more time and greater flexibility to hoteliers so they can shift their focus to guest satisfaction.
"It's an honor to win a Globee. We are proud to be recognized as a hospitality industry player whose products have been named a winner by the Globee Awards," says Scott Watson, Chief Sales and Marketing Officer. "Behind this distinguished success are our product innovations and relentless drive to stay customer-focused. We believe this recognition from Globee Awards further validates our commitment to our customers."