Moving your corporate event beyond a meeting room
By Lisa Apolinski
Last updated June 16, 2018
1 min read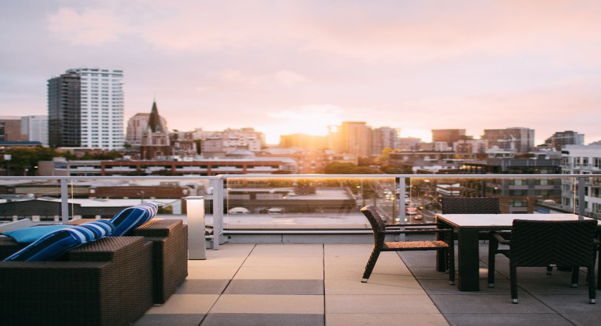 Hotels have a unique selling position for hosting events and meetings, with both convenience and atmosphere. When touring new hotel properties, while I am happy to view the typical meeting room, the fun begins when I get to see spaces that would take a corporate event to the next level. Properties should take these ideas into consideration when promoting their corporate event capabilities.
Embrace the outdoors: We are well into summer weather now – and having meetings outside reminds me of when you would sometimes have a college class on the quad. Change up the learning environment, especially when you have smaller groups. Create an 'enclosed' environment with proper seating and even a small canopy. Outdoor activities do not have to be just for happy hour and networking events.
Think different with a penthouse suite: If you have a client who is looking to do a design thinking workshop or brainstorming session, utilize a penthouse suite to create a more intimate environment. With a living room, breathtaking views, and easy access to food and beverage (kitchen and dining space close by) and bathroom facilities, a suite provides a unique environment, especially when meeting spaces might be already in use.
Move into the hallway: Quick breakout sessions can easily be done right outside the meeting room. While many event planners only think about the hallways as a means to get from point A to point B, or to have food and beverage stations, hallways can be set up to provide smaller gathering areas. Provide clear seating, tables and outlets so each group can grab their area and start their conversation without having to move furniture.
When you are working with event managers, consider how your entire property can be used for an upcoming event. Your event manager will be happy to see you thinking outside the typical meeting room.