Oaky Launches Chain Dashboard: Upsell Management Across Hotel Chains and Groups
Simple roll-out, consistent branding and aligned guest experience across all hotels in a chain

Oaky has launched a Chain Dashboard feature, which allows bulk editing and adding of upsell deals and provides a broad overview of upselling initiatives across all properties in a chain or group.
The Chain Dashboard feature aims to revolutionise digital upselling for hotel chains, cutting out uncertainty and delays while providing extensive advantages specific to multi-property brands and groups.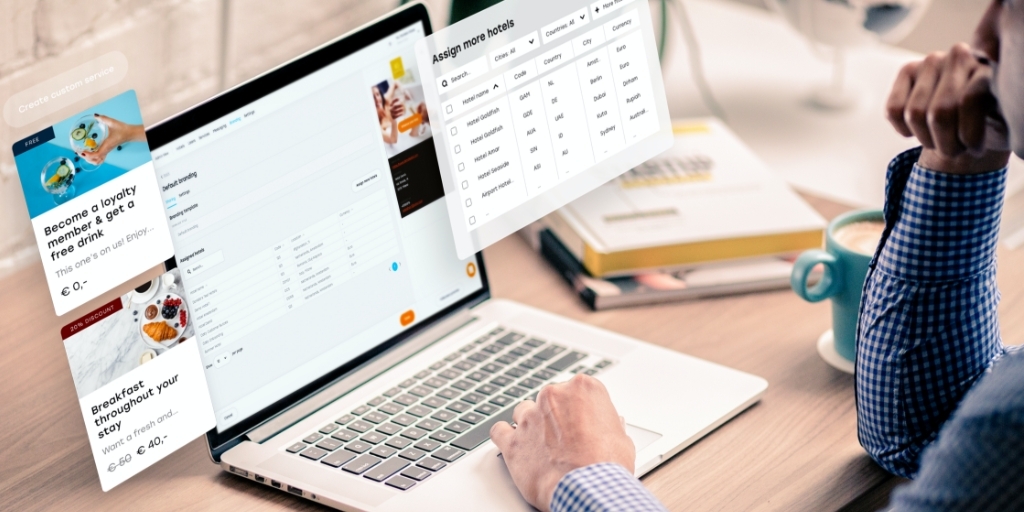 "Now more than ever we need our systems to keep up with the fast-paced environment we find ourselves in. The Chain Dashboard is a great means of streamlining the processes of setting up new offers, amending email content and creating users across the group in one easy to use place – alleviating duplication and saving us valuable time." Suzy Boath, Distribution Executive at Apex Hotels
Brand consistency
Oaky's Chain Dashboard ensures that guests experience a given hotel brand the way it was intended, no matter which property they're staying at. Upselling that is more on-brand and consistent has been shown to add to a more streamlined guest experience overall.
Chains can create a library of brand-specific or seasonal upsell offers. Optimised, vetted copy and images are now available to all of their properties.
System adoption
The barrier of introducing staff to a new tool is greatly reduced with the Chain Dashboard. Now upselling programmes can be instated at several properties simultaneously, complete with replicated deals. Oversights and extra admin associated with setup is avoided in individual teams, making tried-and-tested upsells the starting point for every hotel and shortening time to revenue.
Control over upselling
The Chain Dashboard allows management to maintain an overview of their group or chain's upselling initiatives. From one place, management can standardise, test and compare the performance of deals across different hotels.
In terms of performance strategy, hotel chains can assess varying levels of interest in a certain deal across many hotels, providing valuable insight into the wants and needs of different types of guests.
Once an upselling deal is developed for one property, it can be instantaneously rolled out to several other hotels with similar guest profiles. Similarly, if situations change and upsell deals must be removed due to seasonal or global event-related issues, the Chain Dashboard allows hoteliers to adjust their offering chain-wide in a matter of minutes.
Oaky has been laser focused on working with larger chains. We were fully aware of our customers' needs to have an easy, intuitive and scalable solution for managing multiple hotels. The Chain Dashboard allows customers to standardise their user access, branding and guest offerings efficiently on a hotel level. Our customers save time, letting them focus on what is important to them - driving incremental revenue. - Saahil Karkera, Head of Customer Success