RoomOrders Strengthens Grip on US Hotel Market with Top Advisor
RoomOrders strengthens grip on US hotel market with top advisor
RoomOrders appointed Campbell Black to its Advisory Board on Thursday, bolstering its US operations with the seasoned hotelier's illustrious 35- year experience across North America for the global IHG chain.
Black, who led IHG properties across the West and Mid West for IHG, has left an indelible mark particularly in InterContinental Hotels Cleveland Clinic, Chicago, Toronto, Yorkville, and Montreal.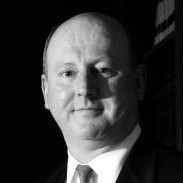 "This is perfect timing for RoomOrders," said Black. "The world is conquering the Coronavirus with vaccines, governments are introducing massive stimulus programs, while people have pent up enormous demand for travel and vacations. The sun, moon and stars have aligned; hotels can now bring guests back with the guarantee of safe and friendly tech solutions."
RoomOrders is a cloud self-serve platform that allows guests contactless ordering of food and beverages in hotels, restaurants, bars, and cafes, whether they are in lobbies, poolside deckchairs or rooftops, using their own smart devices.
There is no capital investment, the solution can be up and running in three days and there is no downloading of pesky apps. Just scan a QR code or tap an NFC chip. Simple as that.
"Landing Campbell was a big coup as it is very important for us to pile up strength of knowledge and expertise in the US markets," said RoomOrders CEO Eugene B. Jones.
"Campbell has unique understanding and insight in our core sector of hotels and resorts, particularly busy, city properties with many restaurants, bars and other adjoining assets that can be optimised, opening new revenue streams," he added.
Campbell joins recent heavyweight recruits Jean Baptiste Pigeon and Angelo Vassallo, who have strong global experience in leadership, operations and food and beverage.
"We expect the hospitality digital ordering and payment sector to rocket from a trending sector to a booming sector in summer 2021 and we feel that a strong advisory team will keep us at the top of the industry," Jones said.
RoomOrders recently signed Hapimag AG, which operates more than 50 holiday properties all over Europe and the US. The popular hotel start-up is used in leading hospitality brands across the world, from Hilton, Marriott and Accor to IHG, Radisson, Archer and Rotana, in cities from Boston to Brisbane, Belgrade and Barcelona.
The coronavirus has had a major impact on hospitality providers, with many forced to close completely in nationwide lockdowns. Many surveys indicate that one of the first things people want to do emerging from weeks or even months of seclusion is to go and dine with friends. Hoteliers have resisted digitalisation fearing it would remove a key ingredient of hospitality - 'human touch.' However, low-touch technology is now not only becoming an interesting idea, but a necessity.