Seasoned Fairmont Barcelona F&B Expert Joins RoomOrders Advisory Board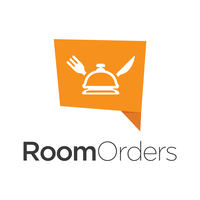 RoomOrders appointed experienced food and beverage manager Angelo Vassallo from Spain's popular Fairmont Hotel in Barcelona to its Advisory Board on Monday to bolster the start-up's global ascent.
Vassallo, who joined the Fairmont Rey Juan Carlos I in Barcelona in 2016 after eight years in prestigious Hilton hotels from Venice to Dusseldorf, Cologne and Vienna, has performed amazingly in his roles, routinely increasing revenues and earning awards of excellence.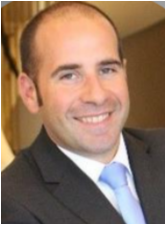 "He is a hospitality industry professional with strong experience in operations, especially food and beverage," said RoomOrders CEO Eugene B. Jones.
"We were looking for someone with proven expertise in delivering improvements in team engagement, organizational processes, customer experience and financial results to be able to provide our Board with necessary insight at coal-face and support rapid growth after the COVID-19 crisis," he added.
"We expect the hospitality digital ordering and payment sector to rocket from a trending sector to a booming sector in 2021 and need a strong advisory team to keep us at the top of the industry."
RoomOrders is cloud self-serve platform that allows guests contactless ordering of food and beverages in hotels, restaurants, bars, and cafes, whether they are in lobbies, poolside deckchairs or rooftops, using their own smart devices.
There is no capital investment, the solution can be up and running in three days and there is no downloading of pesky apps. Just scan a QR code or tap an NFC chip. Simple as that.
RoomOrders recently signed Hapimag AG, which operates more than 50 holiday properties all over Europe and the US. The popular hotel start-up is used in leading hospitality brands across the world, from Hilton, Marriott and Accor to Glenneagle, Archer and Rotana, in cities from Boston to Brisbane, Belgrade and Barcelona.
The coronavirus has had a major impact on hospitality providers, with many forced to close completely in nationwide lockdowns.
Many surveys indicate that one of the first things people want to do emerging from weeks or even months of seclusion is to go and dine with friends. Hoteliers have resisted digitalisation fearing it would remove a key ingredient of hospitality - 'human touch.' However, low-touch technology is now not only becoming an interesting idea, but a necessity.