Serent Capital Invests in SHR
Investment Amidst the COVID-19 Pandemic Shows Testament to Long View Approach and Belief in SHR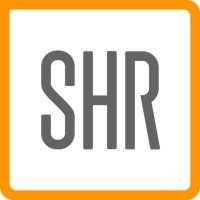 SHR, Sceptre Hospitality Resources, a pioneer of advanced hotel revenue generation technologies, has partnered with Serent Capital, a private equity firm with offices in Austin and San Francisco focused on investing in high-growth technology and services businesses.
SHR provides chain hotels, groups, and independents revenue generating applications like their central reservation system, Windsurfer® CRS, a guest management system, Maverick CRM, and a revenue management system, Wave RMS, along with a seasoned and well certified team of revenue managers that help create and maintain winning revenue strategies.
"Over the past two years, we have gotten to know the team at Serent and have been impressed with their investment model, depth of knowledge of our industry, as well as their integrity and transparency" said SHR's CEO, Rodrigo Jimenez. "The fact that the investment is taking place in the current environment is testament to their long view approach and belief in SHR. These are difficult times for our industry, and we are glad to have Serent as a partner as we navigate uncharted waters and help our clients deal with the impact of COVID-19. Ultimately, this investment is about long term prospects and better serving our clients over long relationships. The coronavirus is not going to change that."
"Rod has built a remarkable suite of solutions that is not only critical for hoteliers but is also well-loved by its customers," stated Lance Fenton, Partner at Serent Capital. "We've spent the last 12 years as active investors in the hospitality market, and we believe Rod and his team have built an exceptional and unique business, which will be a great platform for us as we look to expand its footprint both organically and inorganically through M&A."
As part of this investment, Rod Jimenez will be joining the new Board of Directors and will continue leading SHR and working closely with Serent and the rest of the Board to further advance the company's growth strategy.
Serent's investment in SHR adds to the firm's already significant presence in hospitality tech.