Smart Guest Messaging Quickly becoming a "Must-Have"
By Francis X Garcia
Last updated March 31, 2022
2 min read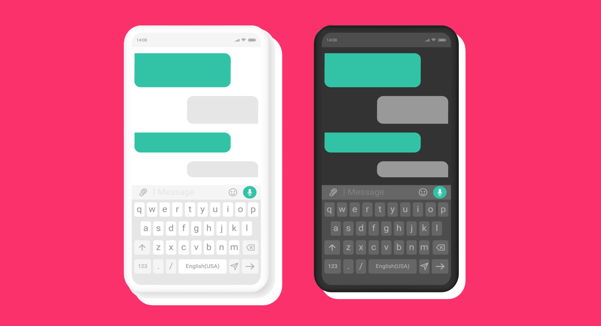 Losing the human touch has traditionally made some hoteliers reluctant to embrace technological innovations such as in-stay guest messaging or texting via brand App. The pandemic has changed that. Both guests and staff now desire more contactless engagement such as contactless check-in while staff shortages require new and innovative solutions. One example being AI conversational guest messaging which significantly reduces the number of guest calls to the front desk and housekeeping. Smartphone use is now universal amongst guests and travelers and most of us now depend upon our mobile devices to inform, answer, clarify, notify...and vent! Of course, the "human touch" is still expected of our hosts, but travelers now also want, or demand that their mobile phones be used to enhance the quality of their travel.
From "Nice to have" to "Must have"
Imagine the advent of the in-room landline telephone. At first there was likely a hesitancy by hotels to add these contraptions to every room as it was expensive and likely to just add more headaches to the staff by making it easier for guests to make requests, complain or simply ask monotonous questions. Ultimately however, a room without a telephone was destined to be a room without a guest. A "must have" as they say. The guest experience with the telephone in the room for the first time must have been exhilarating! After experiencing this, how acceptable would it have been for most guests to then stay in a hotel that did not provide that same telephone convenience? As we now know, it became…unacceptable.
When we consider guest messaging, and especially AI conversational messaging, there are many similarities to the mandate for land lines in every room. The main difference with the comparison is that we all already have smart phones, so the mandate for in-stay mobile guest communications will likely be more urgent, and less costly, after guests experience the benefits of a robust, seamless Digital Concierge.
Given its many conveniences, smart guest messaging is here to stay, and it will soon, if not already, be considered a "must have" within the industry. Eventually, guests will become accustomed to the conveniences of AI conversational messaging, and they will no longer be willing to accept; waiting in long lines, calling the front desk for everything, being put on hold, silencing their concerns, calling to make reservations, or ordering room service…
In-Stay Guest Messaging evolves to Smart AI Guest Messaging
There is another, very important reason that guest messaging is relevant. It typically increases in-stay guest engagement by more than 5X over the traditional e-mail communications. So, during a given weeks stay, whereas about 5% to 10% of in-stay guests may e-mail or visit the hotel website to gather information, that percentage skyrockets to well over 50% of in-stay guests communicating with the hotel via AI guest messaging when available.
So, what is AI conversational guest messaging and how is it different than traditional "guest messaging"? The simple answer: intelligence. With its AI, the Concierge becomes a self-learning communication robot that leverages big data and machine learning to continuously get better and better. The ultimate result: happier guests (which equates to return guests!) and more productive staff.
Houston, we have a staffing problem! So, why not make the current staff more productive by freeing them from many menial and repetitive tasks? How does this connection between AI guest messaging and a more productive staff work? One example is front desk calls where we see AI guest messaging reducing the number of calls by 25% or more. This makes the staff more productive and the guests happier because they are getting their answers more quickly via their smart phones, while waiting in shorter lines and being attended to more quickly when at the front desk.
This giant leap in guest engagement means a hotel is consistently communicating with over half of its in-stay guests, and hotels begin to experience transformative capabilities and results. Dramatically increased guest communications mean dramatically increased guest feedback & real-time response, guest purchases & upsells, contactless guest check-in and more. Ultimately, the entire guest experience blossoms into a tsunami of incremental guest data that the hotel can now leverage, potentially ushering in a true renaissance in the hospitality industry.