Van der Valk Hotels & Restaurants Continues Steady Uptake of Oaky
Van der Valk Hotel Leusden-Amersfoort starts using Oaky

Van der Valk Hotels & Restaurants, one of the largest hotel chains in the Netherlands, is rolling out Oaky at more of its Dutch properties, the latest being the Van der Valk Hotel Leusden-Amersfoort. Known as the Netherlands' largest family business, Van der Valk Hotels & Restaurants will use the upselling platform to provide their guests with more customised services and experiences.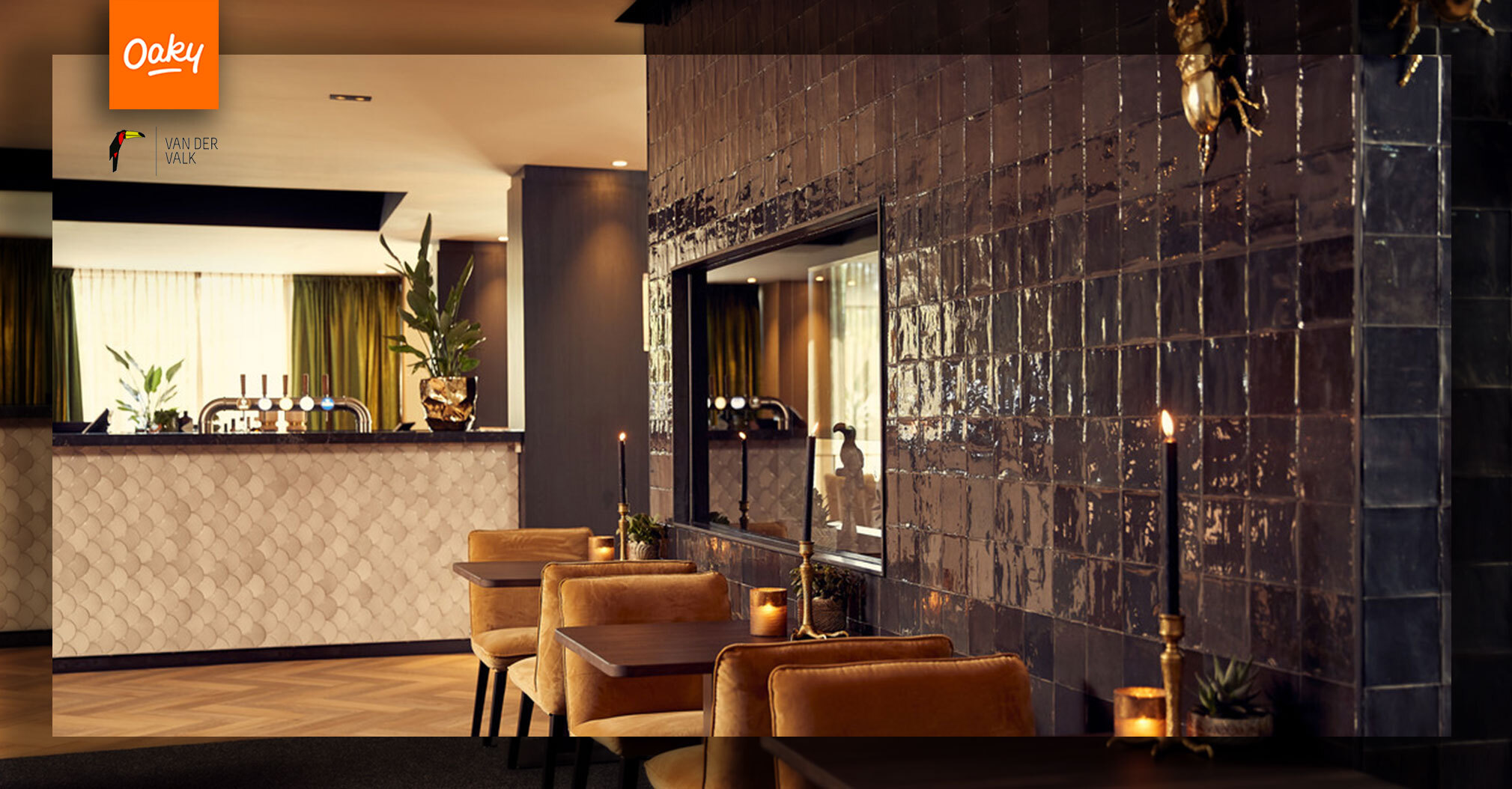 "At Van der Valk Hotels we are always keen on new ways to make our guests' time with us more personal and enjoyable. Using Oaky has allowed us to give our guests more freedom to design their stay. They take full advantage of that and often treat themselves with one or even several of our offers. That way we benefit in a few ways: our guests are delighted with their stay, they leave great online reviews and we generate incremental revenue," says Nienke Rusticus, Front Office Manager, Van der Valk Hotel Leusden – Amersfoort.
With Oaky's targeted and fully automated pre-arrival messaging, hotels can offer guests paid room upgrades as well as ancillary products and services between time of booking and check-in. This allows customers to tailor their stay at their convenience to improve their overall experience. Hotels also benefit from an increased top line and a higher average spend per guest.
Van der Valk Hotel Leusden – Amersfoort had excellent traction with their Oaky set-up from the very beginning, despite this summer season being marred by the Covid-related downturn in travel. Their pre-arrival emails consistently achieved open rates of around 90% with conversion rates reaching up to 15%. Their limited-time F&B offers and the breakfast add-on especially helped them drive revenue in the summer months with early check-in and late check-out options also proving popular. This initial success has motivated the hotel's team to plan targeted in-stay offers as well as seasonal deals for the upcoming holidays.
"We've seen great results in the first months of using Oaky. It was surprising to us that some guests chose not only one but several of our deals. In the future, we want to dive deeper into Oaky's segmentation options and create more personalised messages and offers for our different guest segments. This will ensure that people receive the most relevant deals and have an even better time planning their stay with us," Tom van der Valk, General Manager, Van der Valk Leusden-Amersfoort.
"It is fantastic to see yet another Van der Valk hotel added to the Oaky family. As a Dutch company, it makes us proud to have such a well-known hotel brand in our portfolio. With their rich hospitality history, it's great to see that they are joining the movement of forward-thinking hotels using technology like Oaky to delight their guests. We were blown away by Van der Valk's results and are confident that Tom and his team are capable of setting future upselling records!" says Loïc Gabriël, Sales Manager at Oaky.