Virtual reality and small meetings top the most important trends for meetings and events in 2019
By Hotel Tech Report
Last updated January 26, 2022
5 min read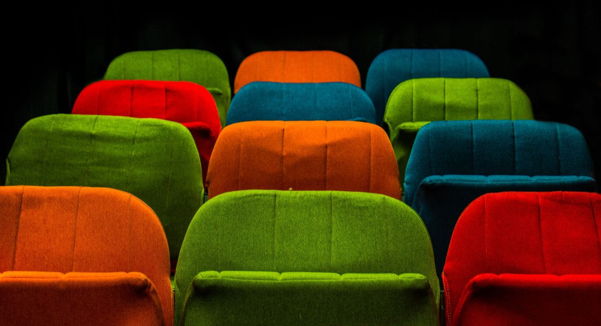 It's been nearly two years since the headline-grabbing merger between two leading events technology companies, Cvent and Lanyon. The boldness of the moment marked a shift for the meetings and events industry, signaling the strength and momentum of the sector.
Another signal of health for events and meetings is its size: A landmark research report from the Events Council sized the impact of meetings and events in the U.S. alone at $845 billion, resulting from 1.6 million meetings attended by 251 million attendees.
Amex GBT predicts continued strength in global demand for meetings and events.
As CWT Meeting and Events VP Tony Wagner notes in CWT's 2019 Mega Trends report, this demand outstrips supply of venues and hotels, creating challenges for hoteliers:
"It causes challenges and we're seeing more hotels declining to respond to requests for proposals, which encourages clients to increase their lead times to get the properties they want for their events."
Hotels are thus competing more fiercely at greater lead times, changing the way the average hotelier must approach capturing their share of demand. The following trends are guideposts for hoteliers as they navigate the lucrative promise of the booming segment.
Data from the latest CWT Meetings Mega Trends report.
It's not just about the meeting room
The focus on the experience starts with venue selection. Attendees are no longer satisfied with basic hotel rooms and standard conference spaces, says CWT Meetings and Events' Emma Chamberlain:
"Venue selection in 2019 will be about being adventurous, creative and having the space not to have to sit on a chair all day. Attendee experience is driving that completely, to ensure each delegate has a successful, creative meeting."
Venues that offer exclusivity are in demand, as attendees prioritize unique and memorable experiences when choosing which events to attend. When there are so many events and conferences worldwide, hotels shouldn't underplay the importance of both the destination and the venue's appeal to potential attendees.
Hoteliers without direct access to historic, creative or other alternative spaces should link up with appealing local venues to build a compelling, diverse portfolio. These options can become secret weapons of competitiveness for hoteliers competing in a dynamic global environment for meetings and events.
Industry trade organization Meeting Planners International highlights the aspirations of the meetings and events industry.
Mainstreaming of VR and AR technologies
To achieve more interactivity in the experience, an Eventbrite survey found growing experimentation with virtual reality and augmented reality. These two much-hyped technologies shape new ways to interact with an event, pushing beyond the existing physical space to create hybrid events.
Virtual reality (VR) brings remote attendees closer to the real-world experience, and can also be deployed on site to boost conversions for tradeshow exhibitors. Destination marketers are a great example of this; by offering VR capabilities on site, destinations trigger emotional reactions which boost the ROI of attending tradeshow-style events.
Augmented reality (AR) quite literally layers information on top of the physical space. Whether for wayfinding during a large event, finding specific exhibitors, or building new billboards for sponsors to engage with attendees, AR expands the possibilities for events and meetings as anchors of the business world.
Streaming is now a must
It was only a few years ago that live streaming seemed premium. Today, events see live streams as table stakes. Whether as an additional revenue stream for remote attendees or as a value-add to attendees who want flexible ways to consume content, live streaming is more popular than ever. In the Eventbrite survey, 96% of event organizers had plans to live stream in 2019.
Another advantage of live streaming is that video can be re-packaged into smaller clips for promotion on social media, post-event marketing to attendees, and even as a standalone 'video only' package.
For hoteliers looking to be competitive, be sure to invest in bandwidth capacity to support the needs of both event organizer and attendees. There's little-to-no patience or slow Internet.
Shifting commission dynamics drive festivilization
Recent moves from IHG, Hilton, and Marriott to cut commissions from 10% to 7% in North America has wide-reaching implications. Beyond the obvious dip in revenue for travel agents and meetings planners, the change necessitates greater innovation into the experience.
Within these shifting economics, the 'festivilization' of meetings and events puts a greater focus on strong audience engagement that both boosts attendee satisfaction and event popularity.
For example, hoteliers should collaborate with event planners on additional components to events that increase impact and revenue, such as offering off-site activities, expanding menu options to include more premium selections, and supporting new technologies within the meeting space. Other collaborative opportunities exist when curating entertainment, designing visuals, and planning an event's layout and flow.
Amex GBT found that lower commissions are top-of-mind for planners.
Now, more than ever, each event must stand on its own without relying on hotel commissions as a key funding source. Hotels can facilitate this shift by helping to deliver events with the impact organizers want and the experience attendees love.
Full bellies belie culinary satisfaction
Murmurs of displeasure heard in the buffet lines act as a potent reminder: just because attendees eat the food doesn't mean they like the food! The culinary expectations of event attendees have grown alongside the farm-to-table movement. Today, hotels must offer broad coverage of diets and preferences, without sacrificing quality or dramatically increasing prices. These offerings boost attendee satisfaction, which can increase likelihood to return and makes an event more successful.
Outside of the conference schedule, there's also the attraction of a culinary hotspot within a hotel. As a venue for evening events, lunch meetings, or cocktails, many hotels use chef-driven F&B as a key selling point. And, as technology facilitates efficiency within a hotel's operation, these culinary expectations extend to room service.
"With more event choices than ever, the attendee experience has become a differentiator and a key driver in achieving the meeting or event objectives." -Amex GBT Global Meetings and Events Forecast
The integrated event app
It's no longer optional to have an event app. Thankfully, there are ways to adapt the investment to the specific needs of each event. For instance, a web app costs much less than a standalone event app. And while the standalone app requires a steeper investment, it can be the integrated backbone of an event's operations, handling a variety of tasks from CRM to networking to registration.
The event app coalesces social engagement by making it simple to share content from the event. This functionality drives engagement for both attendees and those watching from afar.
"The way we use social media in our private lives is being used more and more in our business lives. That is not about adding a hashtag to a meeting, but thinking how we use social media during an event to create greater impact, and using it much more for delegate advocacy." -Perinalla Andren, CWT Meetings & Events
The event app also harnesses the wave of artificial intelligence, with chatbots driven by machine learning becoming ubiquitous in 2019. Event organizers and hotels can leverage the popularity of the event app to communicate with attendees and guests in new ways. By being more useful in providing information through conversational interfaces, the app further entrenches itself as a must-have communication tool.
Small meetings and off-sites
Meetings and events are not all massive affairs. In fact, one of the fastest growing Segments of meetings and events are on the smaller side. These are generally staff off-sites and small meetings which don't have a lot of people but still require thoughtful execution.
This trend emerged from the adoption of remote work, which offers geographic flexibility to a company's employees but reduces opportunities for face-to-face interactions. For some companies, quarterly off-site have become the norm.
Technology for self-serve group bookings has proliferated in recent years. Companies like Breather and Bizly offer a simplified interface to quickly and efficiently organize a small meeting. The importance of small meetings and off-sites will accelerate through 2019.
***
As hotels begin to respond to RFPs for events deep into 2019 and beyond, it's not easy to predict what the world will be like once an event nears. The best approach is to consider the velocity of current trends to understand the likely impact on a future event.
Even so, it's impossible to predict the future, so hotels must be nimble with their offerings. Hotels that adapt dynamically will be best suited to capture more of the valuable meetings and events trade.