Guest Messaging Software
Delivering an Omni-Channel Guest Experience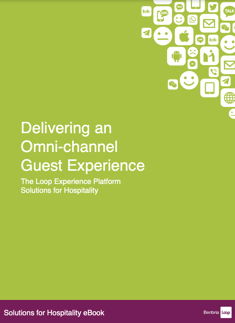 Overview
Today's modern guest now dictates the medium by which hotels and resorts must engage with them to provide a differentiated experience. While many hotels feel texting with a guest is sufficient, studies on guest preferences and the coming wave of new messaging and voice apps reveal a very different situation. It is now clear that the most successful hoteliers are delivering an omni-channel guest experience in order to win more direct business and loyalty.
What's Inside
The key elements for delivering a powerful omni-channel guest experience that is aligned with the modern traveler's needs.
The communication channels that guests want hoteliers to engage them on and the global growth of those channels.
The various methods to engage guests across their preferred channels pre-stay, in-stay, and post-stay.
The best practices for building a roadmap that delivers your hotel's unique omni-channel guest experience.
The tools for the IT professional to evaluate providers, ensure scalability, and prioritize sensible investment for the long-term.