HT SCORE
73 out of 100
Hotel Tech Score is a composite ranking comprising of key signals such as: user satisfaction, review quantity, review recency, and vendor submitted information to help buyers better understand their products.
Learn more
Reviews Summary
Ranked #27 out of 52 in Revenue Management Systems
Verified Customer Support
Qualpro's customer support processes haven't yet been verified by Hotel Tech Report.
Learn more
Most popular for
City Center

2 verified reviews
proRMS by Qualpro Overview
proRMS by Qualpro Overview
With proRMS, you have a price optimizer, group valuation, forecasts, advanced analytics and more. Generate reports with Dynamic Report Wizard. proRMS is a result of cooperation between hoteliers and programmers, so it is exceptionally user-friendly. Integrate it with other systems. Get reasoned recommendations. Analyse all the data you need or want. Draw informed conclusions to boost your revenue....
About Qualpro
Founded in 2018 | Headquarters in Wrocław Poland | 10 employees
Qualpro creates RMS software for hotels. We are dynamic, cooperative and user-centred. Our staff know the market well – they come from IT and hotel background...
Pros & Cons
100% recommend
Expert Q&A and Partner Recommendations

Revenue Management Systems
Your Command Center For Profitable Revenue Strategies

Revenue Management Systems
IDeaS creates sophisticated yet simple ways to empower revenue leaders with precise, automated decisions they can trust.

Revenue Management Systems
Automatic Revenue Management for Hotels and Hotel groups
View Qualpro alternatives
Find the perfect fit
Want to find out if Qualpro is the best fit for your hotel?
Take the Quiz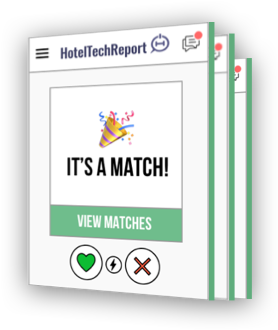 GETTING STARTED
Download the 2021 Revenue Management Systems buyer's guide
Free download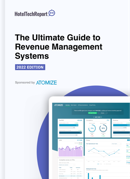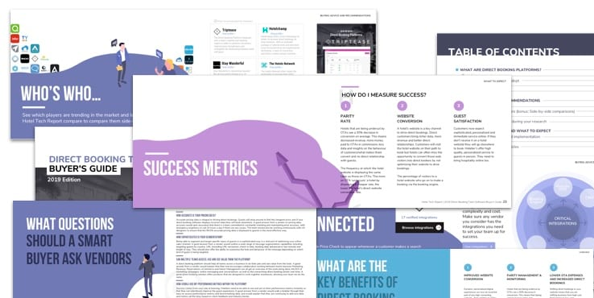 Dynamic Pricing
Price sensitivity modeling
Fully automated revenue management
"What-if" scenario analysis
Guided workflows
Group pricing & evaluation
Channel management
Analytics dashboard
Multi-property Management
Open API
Mobile App
Inventory Management
Open Pricing
Lost Business Data
Automated Room-Type Pricing
365-Day Forward Pricing
Dynamic Price Hierarchy Control
Real-time price optimization
Alternate Property Reccomendations
Alternate Stay Date Recommendations
Five-Year Forecasting
Smart Spreading Technology
Financial Forecast Builder
Scheduled Reports
Custom Reports
Single Sign-On
Enterprise Business Guidelines
Mobile Friendly Design
Future Market Demand Data
Price Explanation
Controlled Automation
MARKETS SERVED
North America
South America
Asia Pacific
Middle East
Africa
Europe
VERIFIED MARKETS
Low review volume alert
This vendor is 98% below the category average..
Declining share of voice
This vendor has fewer recent reviews than average compared to other top Revenue Management Systems providers. It is advised that you ask for recent references before proceeding.
proRMS by Qualpro Review:
It would satisfy the most challenging hotel Revenue Managers!
Cluster Sales Manager from City Center in Łódź (Poland)
What do you like most?
Implementing proRMS has changed almost everything in our chain (17 hotel objects). Reporting and analyses has never been easier before. It is the system that gathers all the necessary data and make all an...
What do you dislike or think could be improved?
After implementing version no2 two months ago, which is much more functional, flexible and simply nicer in its graphic form, I can't find any fields to be improved from my perspective. The first version w...
proRMS by Qualpro Review:
proRMS firmy Qualpro - Excellent
Sales Specialist from City Center in Łódź (Poland)
What do you like most?
It is a very modern product. I think it improves the functioning of work in hotels.
What do you dislike or think could be improved?
In my opinion there is not much to improve. Graphics should be nicer. I know they are working on it
Monthly subscription (/room/month)
$3/room/month - $6/room/month