10 Best Market Intelligence Software
Hide add-on products
Add-on products are ones that must be purchased with another product and aren't available on their own.
Load More
Recent Rate Shopping & Market Intelligence Articles

1 month ago
The world felt hopeful when the first COVID-19 vaccine was announced several months ago.  Today, vaccines are being distributed worldwide. Many countries are starting to relax restrictions and re-open their borders.  That's fantastic news for the travel and tourism industry even without a clear timeline. We still know that local and regional recovery will begin as soon as governments give the go-ahead.  Now you need to ask yourself: is your property ready for the rebound? And if not, which tools will get you ready quickly?   COVID-19: The Effect on the Hospitality Industry Worldwide As the Covid-19 crisis unfolded, STR regularly shared performance trends and outlooks for every corner of the world. We take a short look at how Covid-19 hit leading hospitality markets and what we can expect down the road.  Europe Europe's average occupancy fell to 11.4% when lockdowns began in April. For all of 2020, average occupancy reached 33.1% thanks to a relatively strong summer season. Slow vaccination programs and a lasting second lockdown in most European countries leave us with a bleak outlook for the coming 90 days.  Asia After arrivals plummeted in February and March, average occupancy across Asia fell by 30%. However, since many countries in the region managed the pandemic well, several of them have already seen a rebound in domestic travel. In China, for example, the outlook is positive. There, the average occupancy rate is only 10% below that of 2019 among open hotels. Destinations that focus primarily on international guests, like Vietnam and Thailand, are still struggling more. But hopes are high that reopened borders will bring quick recovery.  Middle East Overall, the Middle East boasted a relatively strong performance in the past twelve months. Right now, its average occupancy even outranks China and the US. This is partly because destinations like Dubai never closed their borders. Still, current OTB business is rather low, especially given that the postponed EXPO 2020 is coming up.    Vaccination Campaigns Are Gaining Momentum World in Data and the Bloomberg vaccine tracker show the latest progress of global vaccination programs. Israel leads the list with 50% of people being fully vaccinated. The US and Chile have both passed the 11% mark. The UAE and Bahrain are getting ahead well, too. The faster this progress spreads around the world, the sooner pent-up travel demand will hit the market.  Given Europe's strong summer season and China's overall strong performance, the outlook is positive. But, of course, there is no set timeframe to work with. That's why now is the best time for hoteliers to set up the tools they need for guidance in this incalculable time.   Winning During the Recovery Phase with a Powerful RMS Every region's recovery phase will look different, so generalized predictions are pointless. Patterns from previous crisis bounce-backs or other historical data won't help either since Covid-19 was so different from everything else. Despite all that, you must get ready for the ramp-up phase. Only then you'll be able to seize every opportunity it offers you and get your business going again.    Collecting your data manually - an inadequate method Gathering data manually to inform your rate changes is still possible, but it should be a thing of the past. Staying on top of dynamic markets and detecting trends early on simply isn't possible with this approach. Especially in the volatile recovery period, this could cost you many opportunities to drive revenue. Using an RMS (revenue management system) solves that issue by helping you set optimized rates every time demand shifts. But which capabilities should an RMS have? Read on to learn which ones are crucial for ramp-up, recovery phase, and beyond.   Forward-looking demand data If you want to make accurate revenue forecasts and create successful promotions, you need forward-looking data. This covers everything from overall search volume for your location and flight searches to length of stay queries. For the best insights, use an RMS like Atomize which breaks this data down by source market. Collecting this information manually would cost you hours and it would likely become outdated before you had a chance to evaluate it. Let your RMS gather this data to reveal emerging trends and high-demand dates in the future. Seeing this develop in real-time lets you optimize your revenue strategy ahead of your competition. That way you'll be ready for every demand shift and have the chance to target high-potential source markets with tailored offers.    Automated, real-time pricing If you update your prices manually, you'll always play catch-up with the market and will miss revenue-generating opportunities. A modern RMS with automated real-time pricing solves this problem in two steps. First, it continuously monitors your market for the slightest changes in demand. Whenever it's necessary, the RMS will send you a new rate suggestion. You can approve or reject it manually. While this option gives you more control, the time it takes you to approve the suggestion creates a lag, and opportunities may be lost. Avoid this by going for fully automated rate updates. In that case, your RMS changes all prices automatically and they'll always be in line with the most recent market developments. This option saves you hours of precious time and ensures you're making the most of every opportunity.   A faster way to do group displacement analysis When event planners can start organizing in-person events again, you'll get a lot of inquiries all at once. Analyze your options carefully. Does your future-facing data predict high transient demand for the date in question? If so, will it come via your website or high-commission OTAs? Evaluating these and other aspects will cost your team time and energy. Use an RMS to make faster, data-based decisions and get the most profitable contracts for your property.    Multi-property capability for property clusters If you're in charge of several hotels, use an RMS with a multi-hotel set-up to save time. Instead of having different log-ins and windows for every property, you can see all your hotels' data on a single dashboard. You'll see immediately where to focus your attention, make changes and support your on-site team.    You've made it through this tough past year. You know that recovery is around the corner, so don't let it sneak up on you. Get your hotel ready for returning demand and leverage a cutting-edge RMS to get a step ahead of your compset.  Yes, investing in new tech can feel like a financial burden these days. That's why Atomize is offering a risk-free option that lets you benefit from their time-saving automation and forward-looking data when you need it most - during the recovery phase.  

8 months ago
Revenue management has made great strides in recent years. The transition to cloud-based systems built flexibility into the software development process, accelerating the pace of new features. The shorter cycles allow the software to more accurately meet the evolving needs of hoteliers. This is a relief to many hoteliers with less-than-pleasant memories of the shackles of frozen legacy technology. "Hotels face large hurdles to shrug off legacy back-end systems. Revenue management and the related issues of marketing and distribution require a full set of data to be done right." -Skift A review of today's revenue management tools highlights just how far the industry has come in fulfilling a vision of connected revenue management systems that use data to dynamically price room inventory. Real-time, data-driven intelligence now comes standard in the industry-leading tools.   An agile approach to releasing new features is also a requirement. As the industry experiments with new ways to sell its inventory, such as attribute-based selling, the best revenue management software anticipate change, test features, and deliver on the promise of true revenue optimization. Even so, only 1 in 10 hotels deploys some level of revenue management software, due largely to the complexity of practicing proper revenue management. A comprehensive approach to revenue management generally includes a solution from each of the following categories: CRS, RMS, rate shopper, and business intelligence. Some solutions offer more of a one-stop-shop, while others overlap. Whether you choose to stick with one multi-purpose solution or craft a bespoke tech stack, be sure to prioritize agility, flexibility, and extensibility. You want a vendor that keeps ahead of the trends, while also offering a flexible product that can be customized to your needs through flexible implementation and extensible integrations. With that in mind, here are the top tools you need to improve your revenue management, as rated by the Hotel Tech Report community of verified customers.   Central reservation systems (CRS)    The central reservation system is the heart of revenue management. Everything pumps through the CRS: each reservation is processed and managed in this centralized hub which prevents double booking and keeps availability updated in real-time across all systems and channels. As such, the CRS acts as your distribution hub. Any inventory distributed to third-party channels will flow out from the CRS via a two-way connection that pulls inventory once its booked while also pushing out newly available inventory for potential booking. While there are technically CRS platforms that do not automate availability across channels, this approach is not recommended. Manual updates to third-party channels nearly always result in double-booking. That being said, some may prefer a basic CRS augmented with a channel manager. Desirable features: XML connectivity to your preferred third-party channels, extensible modules that allow you to reduce the clutter of unwanted features; decent reporting with visibility into channel profitability; integrations with your other technology solutions; 99.9% uptime; 24/7 customer support; compliance with global security standards. The top three central reservations systems solutions: TravelTripper. The TravelTripper CRS integrates with major PMS software to ensure accurate distribution of rates and availability. Windsurfer by SHR. The Windsurfer CRS features an Internet Booking Engine (IBE) to merchandise and sell your rooms, packages, and add-ons in any configuration. TravelClick's iHotelier. The CRS from TravelClick maximizes visibility across all distribution channels and drive demand to your property, with a focus on direct bookings.   Revenue management software (RMS)   Revenue management software, also known as revenue optimization (RO), focuses on optimizing revenue through better pricing decisions. While inputs vary across solutions, the two primary factors that determine price are the demand forecasts for an individual property, as well as the local market's popularity. Automation factors heavily in RMS, although some solutions provide levers to control these pricing decisions manually. Desirable features: real-time direct connects to the distribution channels you use most; real-time calendar updates of new bookings and cancellations; demand-based pricing optimization at both property and market level; integrated demand forecasting to inform pricing decisions; customizable levels of automation for adjusting pricing in real-time; easy integrations with your CRS and business intelligence tools. The top three revenue management software solutions: IDeaS G3. One of the largest incumbents, IDeaS is a division of global conglomerate SAS. The company serves 10,000 properties with its revenue management software that increases "better revenue" opportunities across the entire hotel operation. Duetto Gamechanger. Duetto's "revenue strategy platform" focuses on pricing decisions based on micro-segmentation, which means that each channel, room type, and segment can be independently yielded in real-time. Atomize. The only startup on the top three, Atomize's cloud-based system can fully automate pricing decisions, or provide pricing recommendations based on revenue urgency for manual adjustment.   Rate shoppers   Rate shoppers save time. Lots of time. Only recently, a revenue manager would pull rate data from the competition in a spreadsheet to track changes. Or perhaps rely on a rudimentary module baked into an existing technology solution. Today's rate shoppers make manual updates and inaccurate competitive rates a thing of the past. A rate shopper has two primary functions: to see how your hotel's competition is pricing rooms and to identify channels that violate parity agreements. This information can then be used to react to competitor pricing and to rectify parity violation with offending channels.  Rate shoppers are the most easy-to-implement revenue management solutions. As they shop publicly available rates, there's no integration hurdle to clear. Within a few days, a hotel's rooms can be mapped, its competitive set defined, and reports pulled that accurately guide pricing decisions.  Desirable features: Rate data pulled from sanctioned direct API connections; robust room mapping that allows you to build an apples-to-apples comparison; easy-to-understand visual reports that identify parity violations; comprehensive event schedule to accurately identify factors impacting market demand.  The top rated rate shopping solutions: TravelClick Demand360. Recently acquired by Amadeus, Demand360 offers a segmented view of historical and future pricing across the market and a hotel's competitive set. Rate Insight by OTA Insight. A relative newcomer, OTA Insight's Rate Insight product has captured a sizable chunk of the market with a focus on data visualization and ease of use.   Business intelligence for hotels   If the central reservation system is the heart of revenue management, business intelligence is the brain. Your BI system will process and analyze your hotel's data, alongside market demand data, and deliver insights that help you understand performance. It's true that most revenue management software has reporting functionality. However, the more data-hungry visualizers won't be satisfied with limited analytics and reporting. BI solutions unlock insights hidden in data, while also providing a gut check for hoteliers with robust reports. Since BI tools are integration-heavy, they often paint the most accurate picture of a hotel's performance. By pulling in data from multiple sources, BI improves the accuracy of its own analysis and insight into the true state of a hotel's revenue forecasts. Desirable features: Customizable reporting according to your own individual KPIs; real-time connections across your hotel's tech stack; visual dashboards that are easy to understand; exportable reports to share with your team.  These are the top three business intelligence solutions for hotels: HotelIQ. The HotelIQ solution pulls in data from the property management system, as well as other connected operational software, to glean insights. Reports can be at the property level, portfolio, or brand. Revenue Insight by OTA Insight. The business intelligence tool from OTA Insight features a flexible approach for smarter hotel analytics. Year-over-year performance is trackable and combines future and historical performance.  Juyo Analytics. Juyo Analytics uses dashboards for data visualization, forecasting, and revenue pacing. The tool also allows for productivity tracking of sales teams.     Channel managers    A channel manager is a specialized tool for those hoteliers seeking much tighter control over where and how inventory is distributed. If the CRS is the heart, the channel manager is the valves, controlling where your inventory flows. Many RMS solutions have integrated channel managers, so this may be redundant functionality for some. Nonetheless, for those looking for a light-touch software approach that doesn't involve RMS, a channel manager can be used in conjunction with a CRS and rate shopper to adjust pricing based on internal property targets and external demand factors.  Desirable features: Easy, stress-free connectivity to your CRS; ability to update the content of individual room types across channels; allocation management to control availability on each channel; consider GDS/metasearch connectivity; decent reporting that provides visibility into channel profitability and booking trends. These are the top three channel managers for hotels: MyAllocator by Cloudbeds. The Cloudbeds channel manager connects the property management software in real-time to global distribution channels, including Airbnb and niche sites for hostels and backpackers. SiteMinder. With 350 direct connections to distribution channels, as well as 250 integrations with popular hotel software, SiteMinder's channel manager has wide reach. Cubilis by Stardekk.  Stardekk's channel manager helps with online management of availability and rates on many booking channels. With their integrated booking engine is you can receive commission-free bookings through your hotel website.  

4 months ago
Booking.com closed it's rate manager tool has left hoteliers everywhere clamoring for new platforms that can work within a similar budget and functionality so we put together a list of platforms that you should check out.  Don't stress, this could actually be a good thing - do you really want to let Booking.com make your pricing decisions and use that data to drive more OTA bookings at high commissions?  Relax, Hotel Tech Report has got you covered with good and cost-effective alternatives to Booking.com's Rate Intelligence products.   Rate Insight by OTA Insight OTA Insight delivers innovative, easy-to-use technology solutions to maximize online revenue for hotels of any size.  OTA Insight's rate shopping platform is a solid alternative to Booking.com's rate intelligence product and takes the stress out of driving occupancy with competitive pricing so you can focus on guest experience.  OTA Insight helps you with rate intelligence, rate parity, demand and events tracking, ranking and review analytics - all with the goal of keeping an eye on your market and the local competition.   Prophet: Simple and Cost Effective Market Intelligence from SiteMinder Prophet is a real-time market intelligence solution that takes the guesswork out of pricing rooms.  SiteMinder is always a safe bet for cost effective and intuitive software that will get you up and running quickly.  This might be the closest comparable product to that you've been using with Booking.com and BookingSuite's rate intelligence tool.   Atomize: A New Innovative Player in the Market that Can Automate Your Revenue Management Workflow Hotels typically either spend too much time trying to identify the optimal price point for available rooms or they simply do not because they realize it is too complicated. For a typical hotel that offers 5 room types with 4 available options (with or without cancellation & breakfast) with the intentions to update its prices once an hour one has to perform more than 64 million price updates a year - no more words needed to be said. Atomize is the remedy to this and offers hoteliers to increase their revenues by automatically setting the right price at any given moment, for every room and booking type, through state of the art machine learning algorithms. Real-time data from competitors, web-searches, and the PMS are continuously optimized to help hotels predict and optimize revenue.   Pace: A London Based Revenue Management Startup Worth Checking Out Imagine knowing what every booking curve will look like ahead of time. Pace gives you the ability to forecast booking curves for each night, room-category and segment. This means that you are alerted to unusual patterns as soon as they happen and can respond immediately   Rate Shopper: Market Intelligence from a Company that Builds Products for Every Hotelier's Needs RateGain has Rate Intelligence and Competitive Intelligence tools to help your hotel stay ahead of the competition.  They help hotels with pricing strategy by providing them data in an easy to absord and intuitive UX platform.  They use data from more than 500 sources to empower clients with real time, historical and forecasted future data.  Rates include mobile, geo-based, member rates and rates to track VAS inclusions like wifi, airport traffic, and more.    GenieIntelligence – the daily price recommendation email with spot-on price suggestions   GenieIntelligence by RoomPriceGenie uses the same data and gives daily price suggestions. GenieIntelligence takes 2 minutes to set up. Then, it analyses your availabilities and current rates from Booking.com as well as your local market. That's all that's needed to come up with fully-optimized price-recommendations, which you will receive in a short email each morning.   Lybra Tech: Lead by Data Scientists and ex- Booking.com Backgrounds Lybra Tech Hotel Revenue intelligence is a fast growing company which wants to democratize the use of Big Data giving driven access to information to expedite decision making and to uncover market opportunities. 100% connected with both hotel PMS (property management system) and channel manager to offer the best experience in terms of time saved and data accuracy.   Rate 360: Tried and True Solution from an Industry Powerhouse TravelClick's Rate 360 product will smooth the transition from Booking.com's rate intelligence tool for those who expect corporate professionalism of a large corporate partner. Rate 360 is a comprehensive rate intelligence tool enabling hoteliers to evaluate all aspects of their market and competition through a single intuitive interface. Get fast answers to critical questions affecting rate decisions. Analyze rates by what matters most. View rates versus the comp set on any date or month. See how prices have changed and where they're going in the future. Set pricing alerts that let you respond to changes in the marketplace.   RateBoard: Fully Automated Rate Recommendations with a Clean UX Rateboard combines high quality technology with experienced revenue managers to increase the average rate and to improve revenue and profit. They put together tailor made solutions for the individual needs of every hotel so clients can achieve their set goals. For European hotels that need some extra firepower in their RM departments RateBoard is a solid option.  
Load more
Recent Rate Shopping & Market Intelligence News & Community Updates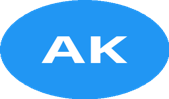 1 year ago
OTA Insight, the cloud-based data intelligence platform for the hospitality industry, today announced the launch of an industry-first enhancement to its Rate Insight tool, the company's market-leading rate intelligence solution for global hotel chains, local brands, management companies and ownership groups. The company's new Comparison Module Functionality is a rate-type comparison feature that will remove the need for timely report generation and analysis and allow hoteliers to easily understand and evaluate competitors' discounting strategies at the click of a button. As a market-first feature, this latest development will enable hoteliers to analyze different rate variations, including length-of-stay, public vs member rates, mobile vs desktop rates, meal plans, best flex vs lowest rates, number of guests and much more, and extract detailed competitor discounting plans via a simple side-by-side comparison dashboard.  The Compare Module Functionality will be unveiled at the Hotel Data Conference in Nashville and the APAC Revenue Management Summit, both on the 14th of August 2019. It will be the latest in a string of recent developments from OTA Insight, including Secondary Compset, Members' Only Rate Tracking, Mobile Rates Tracking and Multi-Property Rate Management, which have been added to Rate Insight in recent months. "As hoteliers continue to strive to maintain an edge in an increasingly competitive landscape, it's important for OTA Insight to continue to innovate and deliver advancements that support hoteliers," says OTA Insight's Co-founder and Chief Commercial Officer, Gino Engels. "With our latest development, hoteliers can gain quicker, more meaningful insight into their competitors' discounting strategies across different rate and room types, helping them refine their pricing and stay ahead of the game." Request a demo of OTA Insight's latest enhancements or book a meeting with the team during either event by visiting the Hotel Data Conference or APAC Revenue Management Summit pages.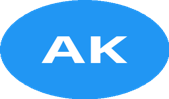 1 year ago
OTA Insight, the cloud-based data intelligence platform for the hospitality industry, has reached a tipping point of activity in the increasingly important Asia-Pacific region ahead of the upcoming APAC Revenue Management Summit in Melbourne, Australia. Since opening a regional hub in Singapore in late 2017, a new office in Australia last year and appointing additional representatives across the Philippines, Indonesia and India earlier this year, the number of hotel partners that OTA Insight works with in the region has grown from just over 1,000 properties at the end of 2017 to a projected 6,000 properties by the end of 2019. This represents a significant average growth rate of over 100% year-on-year for the past two years. OTA Insight provides solutions that empower hoteliers to make smarter revenue and distribution decisions, enabling them to manage and track all the relevant factors that can affect hotel demand and profitability. As the company continues to grow, even more hoteliers in APAC will have access to OTA Insight's suite of business intelligence solutions to help manage rates, parity and revenue opportunities. "Demand for the cutting-edge technology and highly accurate data we provide has risen sharply in the past couple of years," said Amit Peshawaria, Head of Sales for Asia Pacific and Oceania at OTA Insight. "Hoteliers in many parts of the region are keen adopters of the simple-to-use rate intelligence solution we provide, and we found that we had reached the point where we needed to put more feet on the ground, to support the continued growing demand" he added, noting that: "APAC growth in travel remains strong, currently averaging 5.5% per annum, with annual arrivals in 2023 set to reach 900 million." The company's presence has experienced particularly substantial growth across Australia and New Zealand, where a diverse range of recent adopters across holiday parks, three, four and five-star properties include Ingenia Holidays, Discovery Holiday Parks, Millennium & Copthorne, NRMA, Dreamtime Resorts, Majestic, Scenic Hotels, NRMA Parks, MINOR Hotels, StayWell Hospitality Group and Quest Apartment Hotels. Additionally, and elsewhere in the region, uptake has been growing significantly in Thailand, Singapore, South Korea, Indonesia, Vietnam, Malaysia, Japan and China, with customers including Onyx Hospitality, Como Hospitality, Pan Pacific, BHMA, Plataran, Indonesia Hospitality Group, Ascott and Lotte. These hoteliers join longer-established customers in APAC, including Kanwarpreet Kanwar, Group Revenue & Distribution Director at Hong Kong-based Ovolo Hotels, who said that, "Thanks to OTA Insight's reliable and accurate information, we can be confident that we are making the right decisions. Previously we felt like we were in the dark as our data was never up-to-date."  Alongside the recent growth in the region, OTA Insight has also published a number of in-depth studies into APAC including a length-of-stay discounting strategy report into the region as well as an on-demand webinar deep-diving into trends and topics affecting revenue managers in the APAC region, featuring Peshawaria and some of the industry's leading and most respected hospitality minds. Request a demo of OTA Insight's various products or book a meeting with Peshawaria and the team at the APAC Revenue Management Summit.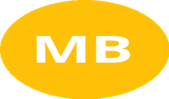 1 year ago
Parity Insight sets the stage for a new way to take control of parity issues impacting hotels' bottom line. London & Dallas, June 14, 2019 – OTA Insight, the cloud-based data intelligence platform for the hospitality industry, announces the newest enhancement to its Parity Insight solution. As of today, Parity Insight allows teams to fully close the loop and take control of key rate parity issues impacting hotels' bottom line from one single dashboard. The ground-breaking end-to-end solution will be unveiled at the travel industry's largest stage, HITEC Minneapolis. It will form the latest addition to OTA Insight's suite of cloud-based business intelligence solutions for hoteliers who are looking to make smarter revenue and distribution decisions. "Hotels must clearly understand where their lost revenue is going in order to develop revenue and distribution management strategies that drive direct bookings and overall profitability," says OTA Insight's Co-founder and Chief Commercial Officer, Gino Engels. With Parity Insight, we went a step beyond just monitoring inconsistencies in parity, by developing a unique new solution that visualizes revenue leaks and empowers hoteliers worldwide to take immediate action to close the loop and have the most direct impact on their brand promise and profitability." Using Parity Insight, hotels and chain/group-level managers will be able to detect, action and resolve parity issues in real-time via smart workflow automation and communication between suppliers, chains and hotels on a global scale, enabling a closed-loop parity control process for global hotel chains, local brands, management companies and ownership groups. Hotel groups will also have the option to check on wholesalers selling rates to unauthorized OTAs via automated root-cause detection technology. "Though many hotels have contracted terms with authorized OTAs, wholesalers are on-selling rooms to non-contracted OTAs, undercutting hotel rates as much as 25 percent, according to our data." said Engels. The Parity Insight end-to-end solution was developed and designed based on parity management best practices from over 40,000 hotels, many of whom have witnessed first-hand the impact of rate disparity. "Overall, this product enhancement addresses a major issue in the hotel industry right now," said Jeff Wermager, Senior Director of Revenue Optimization Services, Radisson Hotels. "It is really a game-changer, specifically, the insight that Parity Insight has now brought us with issue identification, as it uncovers the problems that may not have been brought to our attention in our manual process. I really feel we have a concrete starting point that allows us to create initial action plans for how we're going to attack and reduce these parity issues. By having this understanding, our brand's performance will improve, but what these new features of Parity Insight will help us do as an industry is to level the playing field for us to sell our products on our own merits." For more information, OTA Insight will be showcasing Parity Insight's newest enhancement at HITEC Minneapolis, from June 18-20 at Booth #1213. Download the press release in: English doc or pdf Media enquiries: For further press information please contact us at pr@otainsight.com.
Market Intelligence Software Category Overview
What is market intelligence software?
Defining "market intelligence" in hospitality, or any industry for that matter, is quite simple… it's the general understanding of any information relevant to your market and using that aggregated data to make confident business strategy decisions. For hotels it's about understanding your competitors' pricing strategy and demand forecasts in real-time, being aware of local events and other seasonal occurrences along with weather conditions that impact overall market demand, and using this information to adjust your pricing and revenue management strategy accordingly.
Market intelligence tools help hoteliers make more informed decisions on pricing and revenue strategies. Previously manual processes, such as monitoring competitors' rates, managing your own property's (or properties') rate parity across multiple channels, predicting your competitors' demand, pulling local event and weather data, etc. are now fully automated. For those who operate a broader portfolio, the time savings is multiplied for each property under management.
How can market intelligence software improve profitability and efficiency?
Increased RevPAR: Understanding your market allows you to make informed pricing strategy decisions.
Lowered operational costs: What used to take hours of manual process now takes minutes, even seconds. Your revenue managers can refocus that time and energy to other tasks to optimize revenue for the hotel.
Implement a set strategy: Fresh market intelligence provides a clear understanding of competitor rate strategies, clearing the way for your hotel to develop their own defined rate strategy
What are the most important features of market intelligence software?
Accuracy Always know with accuracy how your competitors are pricing similar inventory Personalization Customized dashboards make the product your own Complete data Be sure to collect complete data that reflects all room and rate types for best comparison Localization Understand local events, weather and other demand drivers On-demand rate shopping in real time Obtain data for specific dates when you need it
What makes great market intelligence software?
The best market intelligence software for hotels provides accurate data collected through real-time rate shopping capabilities. Market intelligence software should also provide an excel tool for flexible data analysis as well as an API for easy connectivity with your revenue management system, property management system and other data sources.
What is the typical pricing for market intelligence software?
The pricing of market intelligence tools is based on the amount of rate shopping the hotelier would like to receive on a daily, weekly or monthly basis, the number of hotels to be compared against, and the number of channels to be shopped. Everything can be customized to meet specific needs.
A sample starter package for a set monthly price could include: A handful of comp hotels Several channels unlimited live Expedia re-shops.
Each hotel needs to evaluate what will work for them and if specific reports will need to be built to meet specific needs so that the hotel has the best opportunity to maximize revenue. They also should consider if support packages and the ability to make changes as needed are included in cost or come at an additional fee. A Premium package could include multiple daily 365-day reports at over $500 a month.
How long does it usually take for a hotel to implement new market intelligence software?
On average, it takes 2 business days to launch a hotel from the time of receiving the setup information to delivery of the first reports.
Once information is received there should be no downtime, as there is no integration required or data migrations. Ideally some form of training, whether live or through short videos, could be provided to assist in the adoption once integrated.
How do I know when it's time for my hotel to move onto new market intelligence software?
If your hotel collects their rate shopping data via API then this is a no brainer, because it is a one-time mapping. A quality market intelligence tool will supply the data exactly where it was before, making it so there is no impact on the user. The ideal situation is that you are choosing a tool with the intelligence to quite simply switch off one tool and start the next moment with the new one – potentially even having them run at the same time for a period of time. This allows for zero risk. Prior to a switch, training and a trial are great options to get everyone accustomed to the new system before the old one goes down.