Should You Automate Hotel Property Management Workflows Using Zapier?
By Hotel Tech Report
Last updated January 26, 2022
4 min read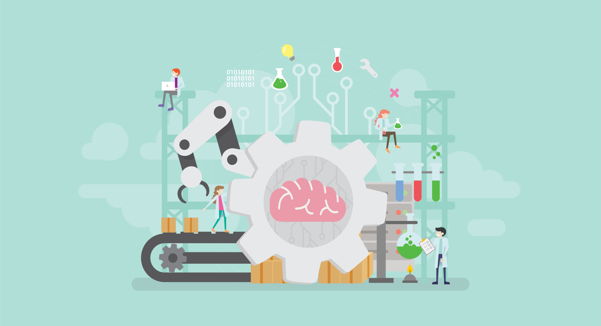 Bringing new technology into a hotel is supposed to make day-to-day operations easier and more efficient, but that's not always the case. Too often, hoteliers find that complex software is difficult to use or that various tools do not communicate with each other. To the busy hotelier who doesn't want to spend hours on the phone with tech support, a technology solution with a focus on automation (and integration) can be a true asset to a hotel's operation and enhance guest experience. With automation in place, employees can spend less time completing hotel checklists and more time delivering excellent service.
What is Automation?
In the simplest terms, automation allows you to "teach" a process to a computer program so that the program can repeat the process on an ongoing basis without the need for human assistance. Automation is all around you - from the self-service checkout machines at the supermarket to the notifications you receive on your smartphone - and it's now becoming more common in business operations.
Automation isn't a new concept, but it is certainly gaining traction in recent years as more and more technology companies offer automation solutions that are affordable and easy to use. In fact, according to Deloitte, 78% of survey respondents plan to invest more in automation over the next three years, and employees are onboard too - only 17% of respondents experienced employee resistance to the new systems.
How does automation apply to hotels?
Automation is quickly becoming one of the top tech and hospitality trends because it can enhance operational efficiency and save time for employees, which in turn can boost revenues and increase guest satisfaction. Think about a front desk agent's daily tasks: checklists to complete, reports to run, and problems to solve. With automation, a computer program could handle some of those routine checklists and reports, freeing up more time for the front desk agent to focus on delighting guests.
It's also possible to automate other aspects of hotel operations. Processes like managing your team, setting rates, room assignments, upselling premium room categories, and scheduling staff can all be automated, which would allow employees in those departments to devote time and energy to other tasks. In-app automation is par for the course; however, the best run hotels are laser focused on cross-app automation. As an example, your housekeeping software should automatically reconfigure rooms in your PMS when a VIP gets upgraded. Similarly, your upselling software needs to know real time availability to automate upgrades.
Many automation services now offer APIs for hotels, so it's easier to get started than you might expect.
How do I start to automate my hotel's processes?
Curious to see how automation can benefit your hotel? The first step is to find the right technology solution.
Zapier is one of the world's top automation service providers, offering a huge marketplace of apps and integrations with programs like Gmail, Microsoft Excel, Salesforce, and more. Zapier has recently partnered with hotel property management systems, so now Zapier's suite of tools is easily accessible to hotels. Zapier is quite simple to set up, but since the system is used by a variety of industries, there aren't many apps in Zapier's marketplace that cater specifically to hotels and the functionality that's offered is quite rudimentary for the time being.
In addition to Zapier, several other companies offer integration services with a hospitality focus that allow your hotel to properly automate across applications and maximize your investments. Connectors like Impala and hapi.io work to bridge the gap between individual software and apps that a hotel might use, and PMS marketplaces like protel, Mews and Hotelogix also feature a breadth of services with automation capability.
What can a PMS marketplace offer my hotel?
A PMS marketplace is a fantastic way for hoteliers to begin their automation journey. With all the standard PMS features to run your hotel property, a PMS marketplace also offers add-on applications that bring incremental value. Examples of these add-ons include rate intelligence tools, email marketing, hotel CRM software, and payment processors.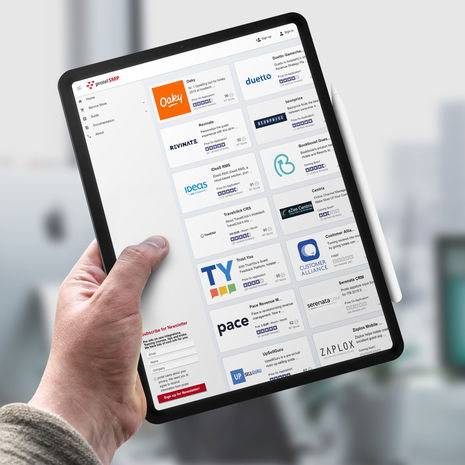 protel clients benefit from instant connections with top providers via the protel app store
Instead of working with a hotel CRM that doesn't communicate with your PMS, for instance, thus requiring an employee to copy and paste email addresses into the email tool, it's much more efficient to use a PMS marketplace with apps that communicate seamlessly. Your hotel's CRM not only needs to pull massive amounts of high quality data from your PMS to properly segment clientele, but it also must feed data back into your PMS to deliver operational guest intelligence for your on property staff.
One such PMS marketplace can be found with protel. protel recently announced three great additions to their PMS marketplace: Atomize, OTA Insight, and Oaky, which hoteliers can access through their intuitive, 1-click-connect platform.
When leveraged together with inter-app automation - these three apps can save time and money at any hotel. OTA Insight offers business and rate intelligence, so revenue managers don't need to spend time combing competitors' websites in search of pricing intelligence. Atomize sheds light on the hotel's own historical rate and occupancy trends, helping to automate a lot of the leg work and decision making that revenue managers must make daily which frees them up for more strategic tasks. Oaky's app delivers upsell options to guests during the booking process and pre-stay experience, which can take some work off the front desk team's plate while increasing total RevPAR.
Since these three apps are all housed in protel's PMS marketplace, they share data and work seamlessly with the PMS itself. The setup process is effortless for protel users; only one click is needed to activate each additional system from the PMS marketplace. Having these kinds of systems seamlessly connect unlocks power that fragmented systems just can't. When your PMS is tracking total revenue per available room (tRevPAR) including upsell revenue, your revenue management system can then price rooms based on total expected revenue rather than just rooms revenue. This can help to both acquire new guests and increase profitability.
It's time to hang up with tech support for good and start reaping the benefits that automation can bring to your hotel: incremental revenue and increased guest satisfaction. Hotels can most easily realize these benefits by adopting a hotel-specific platform like protel. Automation services like Zapier offer a wide variety of services, but without certain functionality designed for hotels, like upselling options and rate intelligence, these more generic systems fall short. With a system designed especially for hotels, properties can use technology to increase guest satisfaction and profitability.