Crave Interactive Lands Investment to Accelerate Global Expansion and Roll Out Game-Changing Hotel Digital Directory Rental Model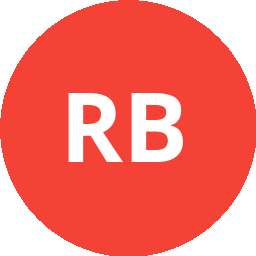 Thailand's True Corporation has secured a majority investment in Crave to launch an industry-changing short-term rental model.
Crave Interactive, the world-leading developer of cloud-based digital guest service solutions for hotels, today announced a major investment by True Corporation, Thailand's leading telecommunications provider.
The deal provides a majority investment from True Digital & Media Company Limited, a wholly owned subsidiary of True Corporation Public Company Limited. The investment will help to drive an innovative rental model that will accelerate the adoption of digital guest service solutions to replace antiquated paper solutions in hotels.
Crave will be making a significant investment into the Asia Pacific market, and will be leveraging synergies with True's technology, market positioning and partnerships in the region. It will also invest further across the Americas and Europe, where it is already well-established as an industry leader.
Crave will be utilizing the investment to double its research and development spend, solidifying its position as the leading vendor of in-room tablets with world-class technology and development capabilities.
"We see incredible opportunities in the convergence of voice, entertainment, communication and smart controls to develop solutions that delight guests and help hotels deliver top-class services," said Crave Founder and CEO Gareth Hughes.
Crave's goal is to make paper directories and in-room marketing material obsolete with digital solutions that elevate the guest experience and make hotels money.
Up until now the cost of making the switch to digital has been high for hotels, restricting the sector growth, but the investment from True will enable Crave to launch a game-changing low- cost, low-risk short term rental model, enabling more hotels to make the transition.
"If hotels are still using paper, it's time to take a look at what Crave can offer," continued Hughes "To date, every hotel client has renewed, so we know that once they have switched to digital guest services with Crave, there is no going back."
"We're delighted to become part of the True Group and welcome this investment. Aside from the significant technology and relationship synergies, the resultant financial stability will allow large hotel groups to accelerate their deployment of Crave with confidence."
About True Corporation:
Incorporated in November 1990, True Corporation Plc is the principal company of True Group, Thailand's only fully-integrated, nationwide telecommunications provider and leader in convergence. True Group's strength is its ability to deliver the convergence benefits of its networks, products and services. Its three core business segments are: True Mobile business under TrueMove H brand offers 4G, 3G and 2G services with the largest network coverage in 77 provinces across Thailand and encompasses the highest frequencies, comprising 900/1800/2100 MHz and CAT Telecom's 850 MHz, along with the country's widest bandwidth of 55 MHz, TrueOnline, the largest broadband and WiFi operator offering True Super Speed Fiber services with the most comprehensive nationwide network using DOCSIS 3.0 cable modem, VDSL, and FTTH technologies; and TrueVisions, the largest nationwide pay TV operator and first to offer HD quality content in the country. True's major shareholders include the Charoen Pokphand Group, one of Asia's largest conglomerates, and China Mobile, the world's largest mobile telecommunications company by market capitalization.
For more information, please visit www.truecorp.co.th
Media contact: info@crave-emenu.com
US: +1 (877) 778-7621
UK: +44 (0)1908 926440